4 cutting-edge, multimillion-dollar luxury cars we love, from the Bentley Mulliner Batur and Aston Martin DBR22, to the new Hennessey Venom F5 Roadster that aims to be the world's fastest open-top car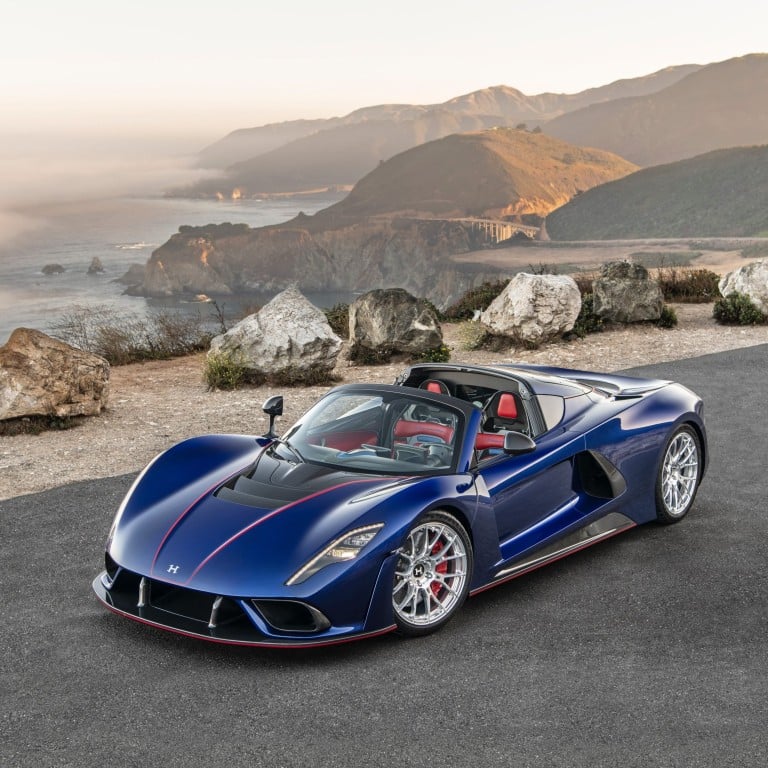 These days, when even a Tesla sedan gives you supercar acceleration, you really have to push the design and engineering envelopes if you want to craft a truly head-turning sports car.
As to where to debut such a vehicle, that's easy. The annual Pebble Beach Concours d'Elegance, taking place at the end of August in California, was the finale of Monterey Car Week. Once all about rebuilt classic cars, it is now the setting for the most exclusive of model launches. Very much a place to be seen among fellow connoisseurs, the event offers a far more intimate location for a car launch than any sterile auto show and ultra-luxury car producers readily embraced the opportunity.
Fittingly, for an event originally centred around racing cars, speed is still the way to stand out at Pebble Beach – as proved by this year's debut of the Hennessey Venom F5 Roadster.
We also took a look at three more fast cars that we'd love to see in our garage …
1. Hennessey Venom F5 Roadster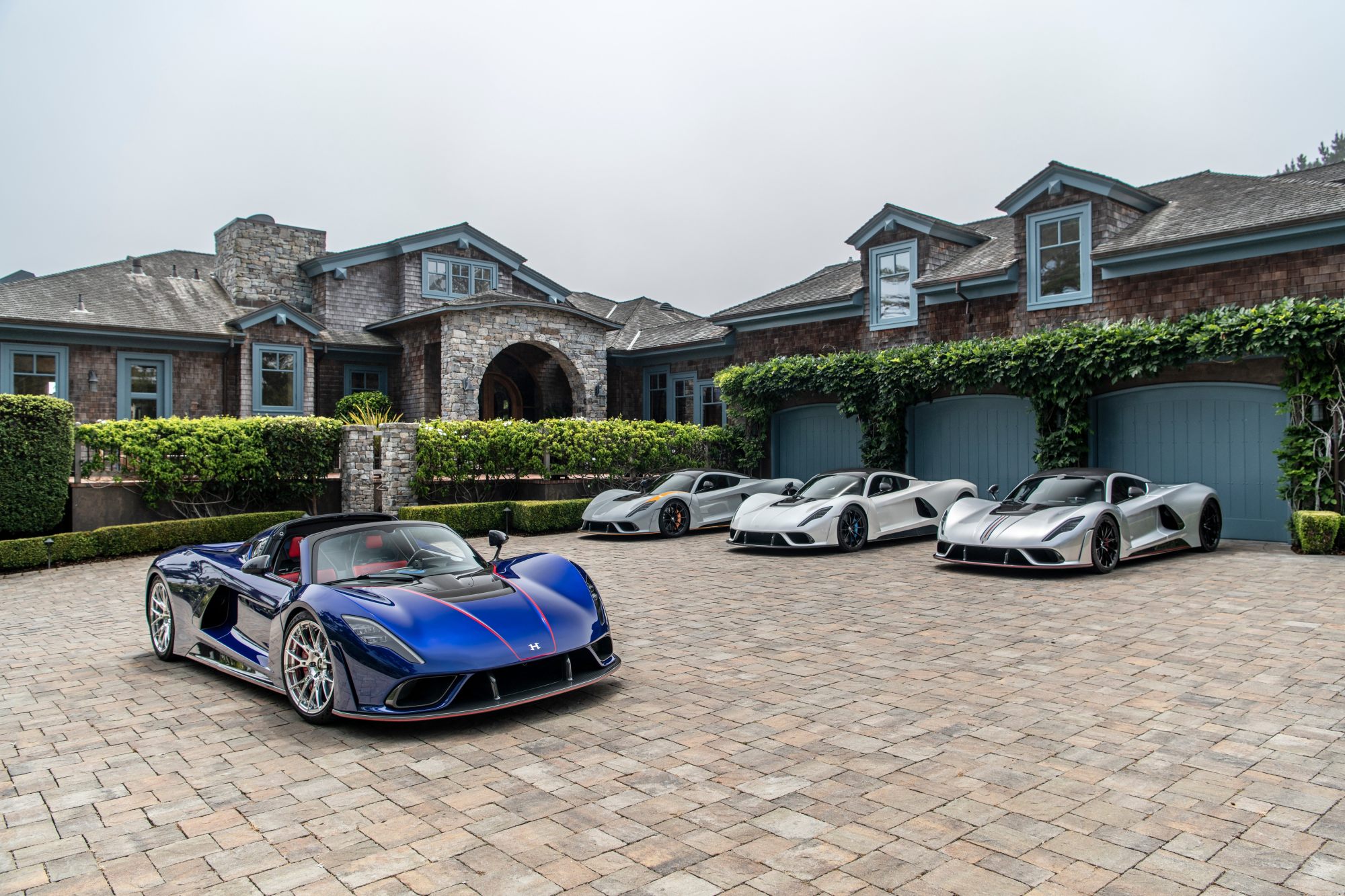 If you think that sounds like a name befitting a fighter jet you won't be surprised to find that it aims to be the world's fastest open-top car. The current record of 265.6mph (427.4km/h) belongs to another Hennessey and this new model is engineered to exceed 300mph.
"The Roadster version takes the Coupe's speed, exhilaration and awe, plus a sprinkling of respect-inducing fear, to a new, truly visceral level that brings owners closer to the Venom F5's extreme performance," said John Hennessey, company founder and CEO.
The key difference to last year's coupe version is the removable roof panel crafted from carbon fibre composites and lined with Alcantara microfibre.
Powering the car is a 6.6-litre, twin-turbo, V8 engine aptly named Fury. Tucked behind the passenger compartment, it delivers 1,355kW (1,817 horsepower) of power, driving the rear wheels through a seven-speed, single-clutch automated gearbox. A tempered glass viewing window makes sure you're aware that the engine is a key feature of this car, delivering an unparalleled amount of power for its overall weight of 1,406kg.
The Roadster will not just be fast in a straight line, noted racing driver and car set-up expert John Heinricy, whose involvement in the motor's development was focused on honing its handling for the road and track. Given it can accelerate from 0-300km/h in 8.4 seconds, it's reasonable to assume this car also corners like it's on rails.
Production is slated to begin in late 2022, with just 30 people getting the chance to take delivery of the car, priced at US$3 million. Last year's Coupe sold out within weeks of its Pebble Beach debut so be sure to place your order soon.
2. Bentley Mulliner Batur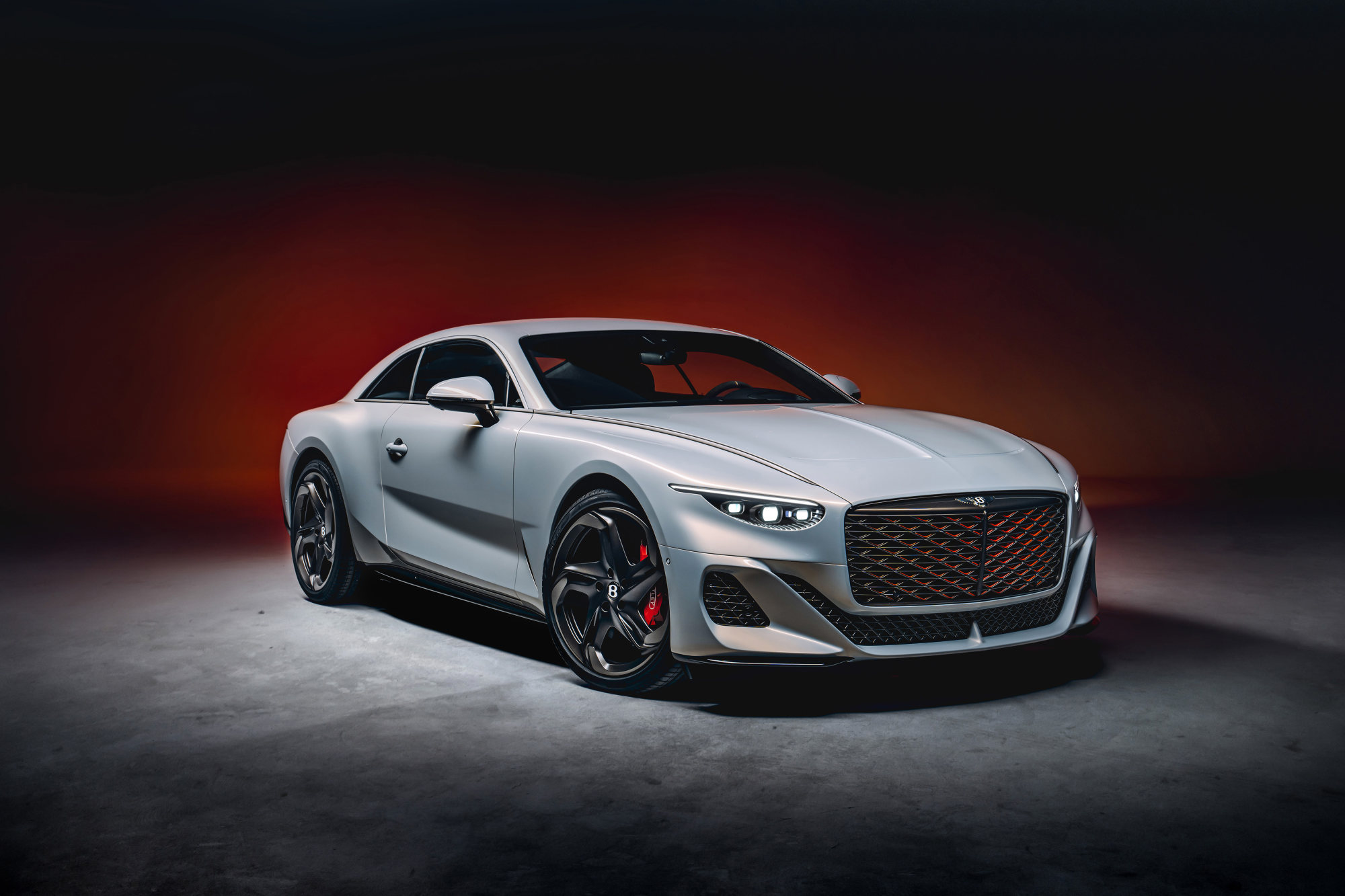 Despite the uprated trademark W12 engine, this coach-built car, limited to a run of only 18, is intended to preview elements of the British marque's electrified future. Use of more sustainable materials such as composites made from flax, carpets from recycled yarn and the option of a leather-like textile made from coffee-roasting residue are noteworthy examples. Around US$2 million.
3. Koenigsegg CC850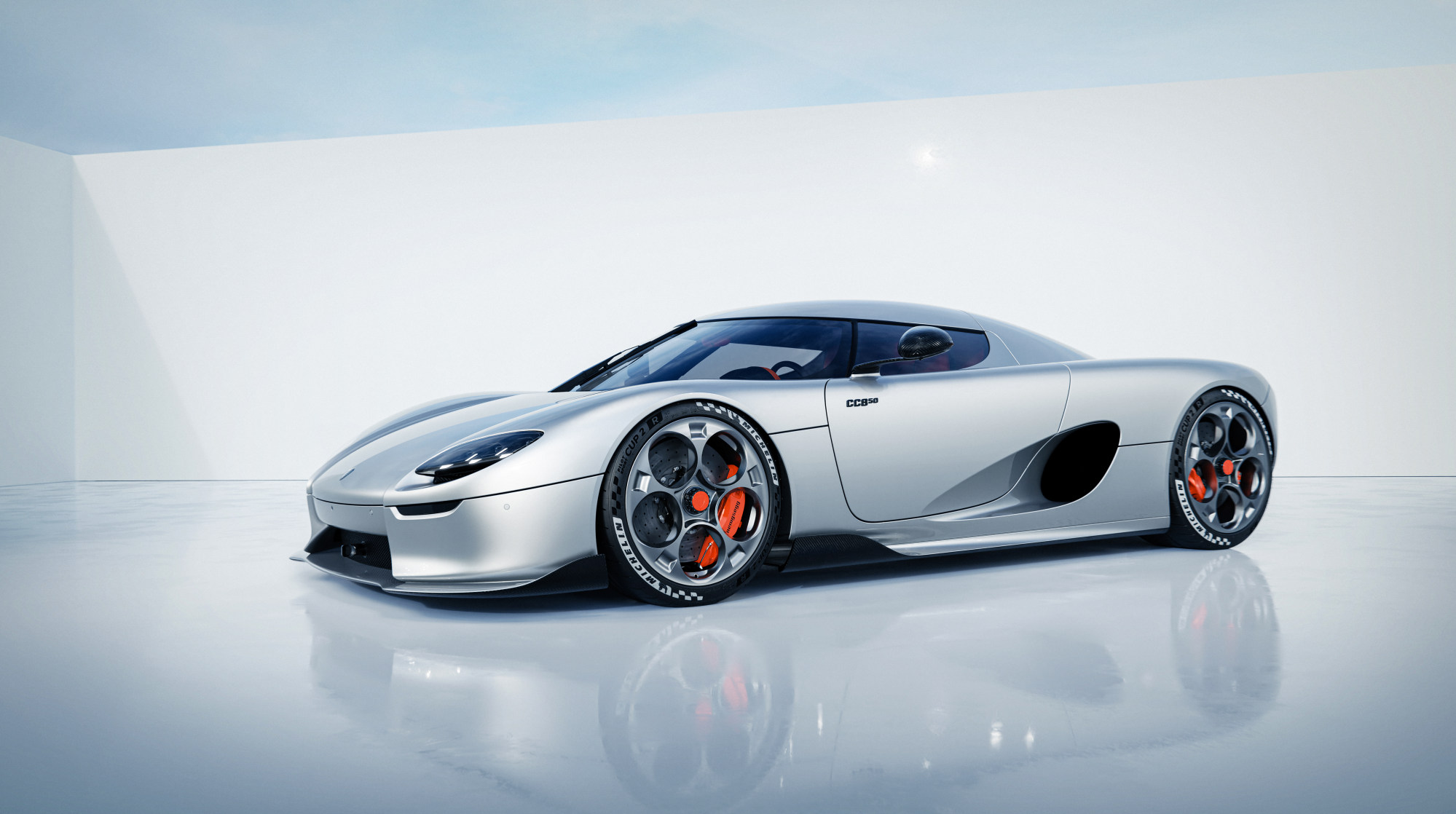 Limited to a run of 70 cars, the CC850 marks the 20th anniversary of the Swedish hypercar producer. Notably the car features an engage shift system (ESS), which can be used either as a six-speed manual gearbox complete with clutch pedal or as a fully automatic transmission. US$3.6 million.
4. Aston Martin DBR22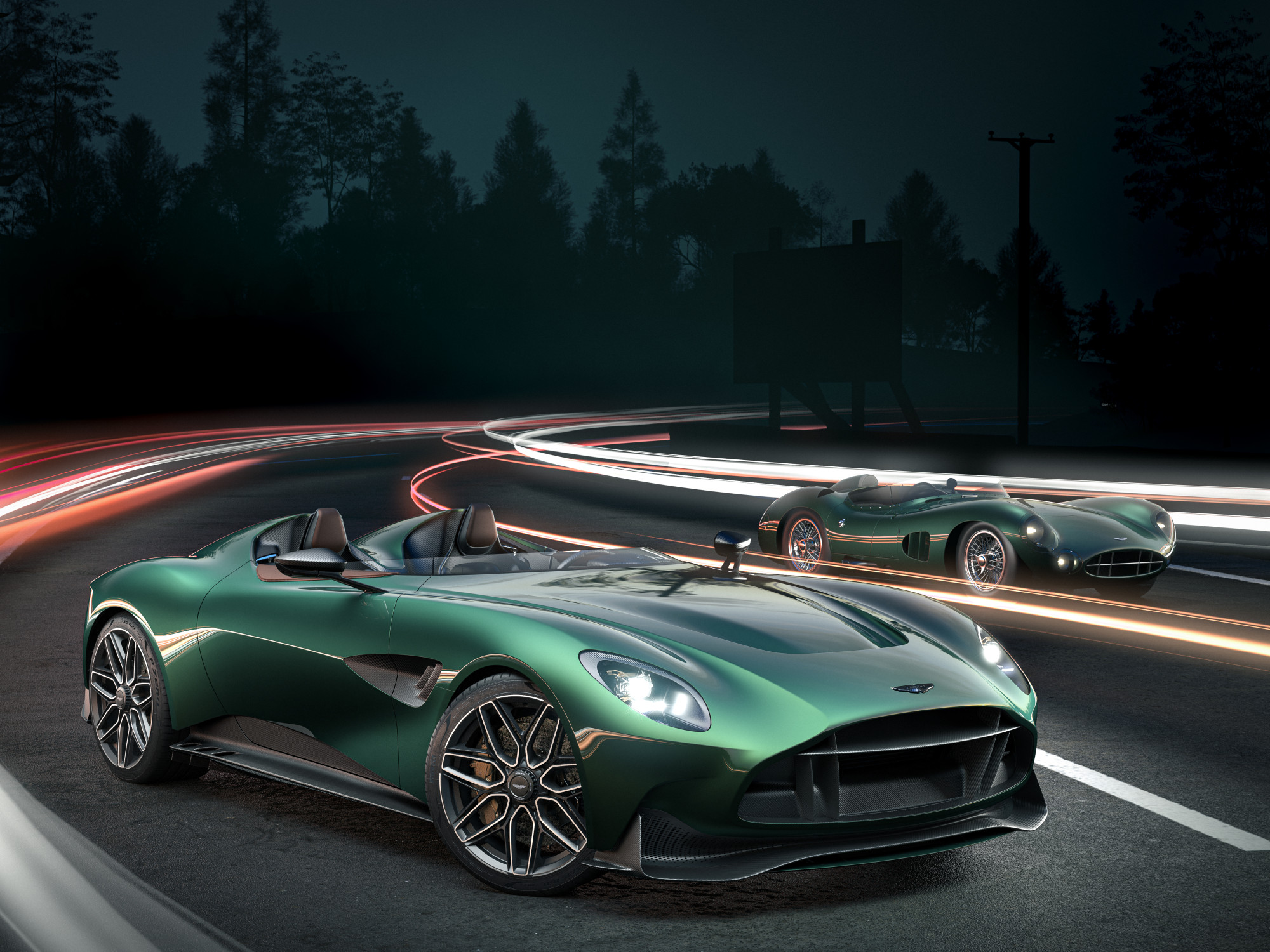 This DBR channels the brand's racing pedigree to produce a limited run of 10 two-seat, open-cockpit sports racers. Living up to that promise means a 5.2-litre V12 engine that can push the car to 319km/h, while interiors are swathed in luxurious leather to add a note of sumptuous style to all the latest digital gizmos. US$2 million.

Limited to just 18 cars, the ultra-exclusive Bentley Mulliner Batur's interior features sustainable materials, such as a leather-like textile made from coffee-roasting residue
Also limited-edition, the Aston Martin DBR22 sports racer combines luxury with nifty gadgetry, while the Koenigsegg CC850 marks the 20th anniversary of the Swedish hypercar maker