Art Basel Hong Kong has sparked art fever in our city in recent years, from concurrent art shows springing up around it, such as Art Central and the Asia Contemporary Art Show, to inspired chefs bringing artistic flair to dishes on special set menus.
March of the arts: how to select the best on exhibition in Hong Kong
The latest art event to join Hong Kong's art month is Harbour City's Harbour Art Fair, which will bring the best of contemporary art from emerging Asian galleries to our city each year.
Riding the Korean culture trend that has grabbed the attention of many Hongkongers, the Harbour Art Fair kicks off its first year by exhibiting more than 50 emerging Korean galleries with in excess of 100 works of art, and features art talks, workshops, tasting sessions and activities for children in different locations throughout Harbour City mall.
Why South Korea's monochrome painting movement is the art world's latest obsession
The Marco Polo Hongkong Hotel is the official hotel for this event, running from March 24 to 26 and will showcase 50 Korean galleries in the relaxed luxury of 60 guestrooms on the seventh floor of the hotel. Works will include photography, paintings and sculptures.
5 'art month' events fashionistas shouldn't miss
As an extension of this event, four Korean artists are holding solo exhibitions in the shopping area until March 28. Artist Kim Dae-sung showcases his series Traveling in Wonderland, inspired by the fairy tale Alice in Wonderland at the Ocean Terminal Forecourt of Harbour City. "Gallery by the Harbour" exhibits Kwon Dae-hun's 3D paintings and sculptures influenced by German philosopher Friedrich Nietzsche. Meanwhile, Atrium I and II of Gateway Arcade presents the first solo exhibition of young artist Kim Ki-min and colourful sculptures by Choi Sung-chul, respectively.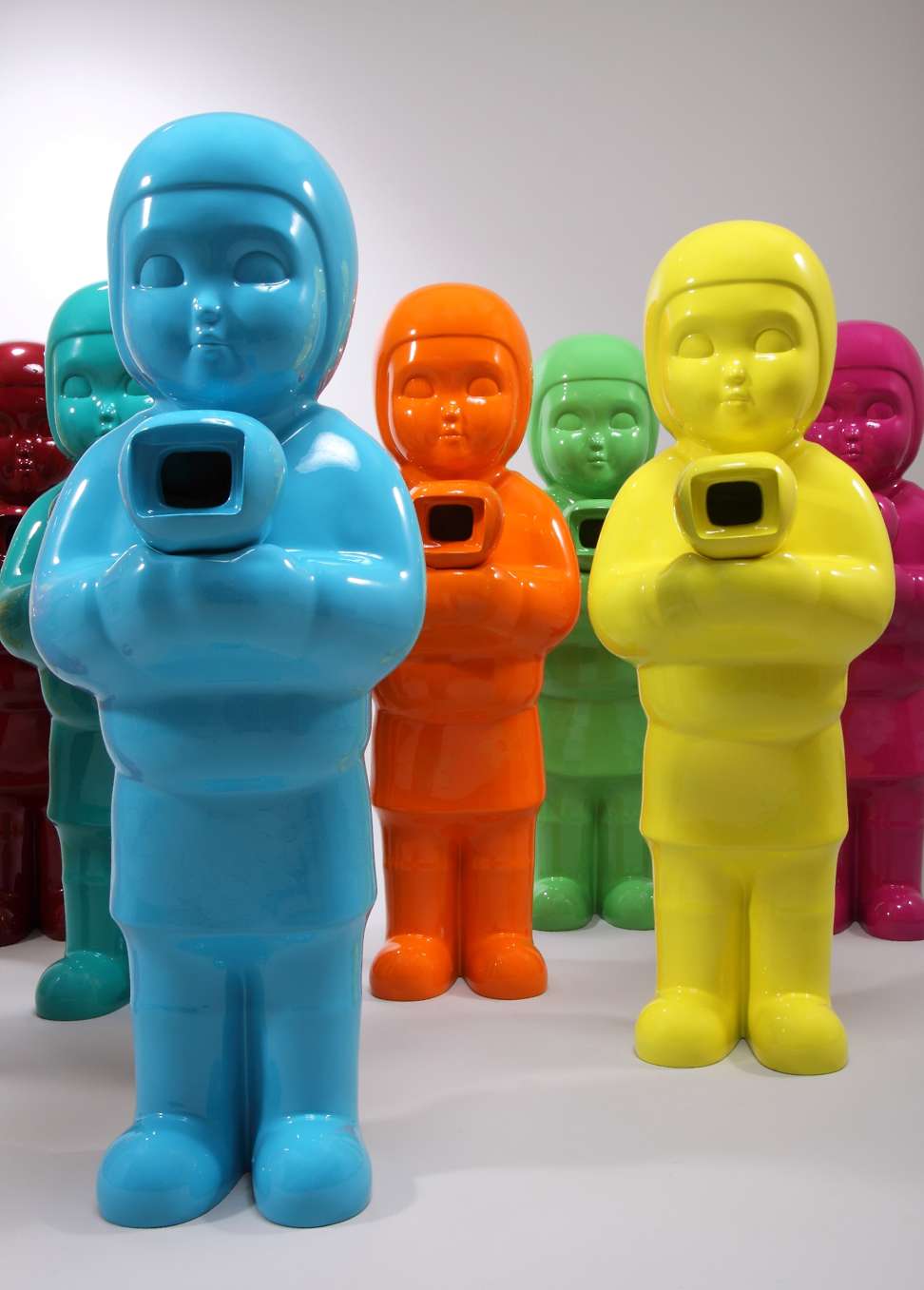 The Marco Polo Hongkong Hotel's Italian restaurant, Cucina, is offering art-inspired menus as part of the Harbour Art Fair. Check out chef Andrea Delzanno's five-course Italian menu until March 28, and art jamming workshops at Cucina in collaboration with Aura Art until March 25.
Four artistic menus on offer in Hong Kong during Art Basel 2017
Lan Kwai Fong contributes to Hong Kong art month with its vertical gallery in California Tower, where participating restaurants on various floors exhibit more than 40 pieces from renowned artists. Vertical Gallery by APPortfolio runs until the end of the month.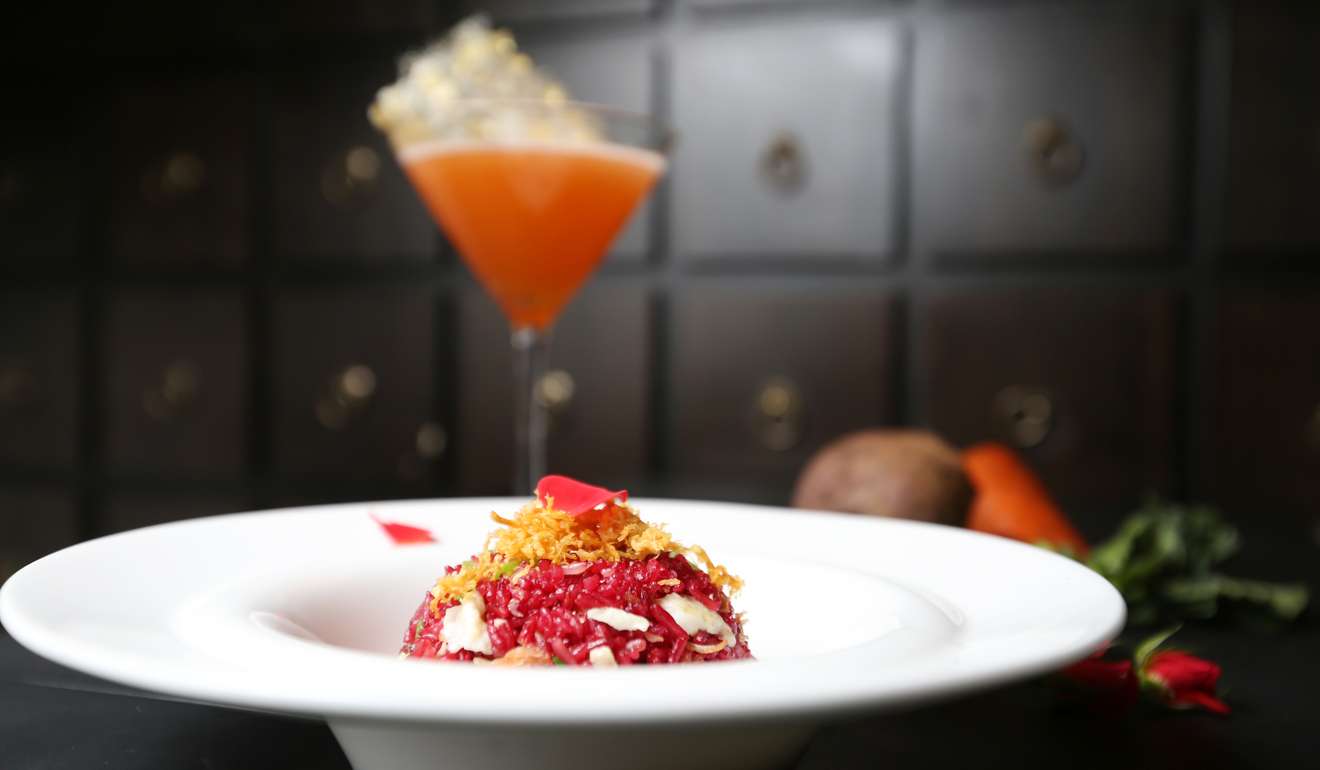 For those who want to see a Damien Hirst or a Banksy art piece, check out Ciao Chow, Porterhouse, CÉ LA VI, Mercato, Jinjuu and Yuet Kwai Restaurant by Fovea. Other artists' works include D*Face, Takashi Murakami and a solo exhibition by photographer Wing Shya called Sweet Sorrow.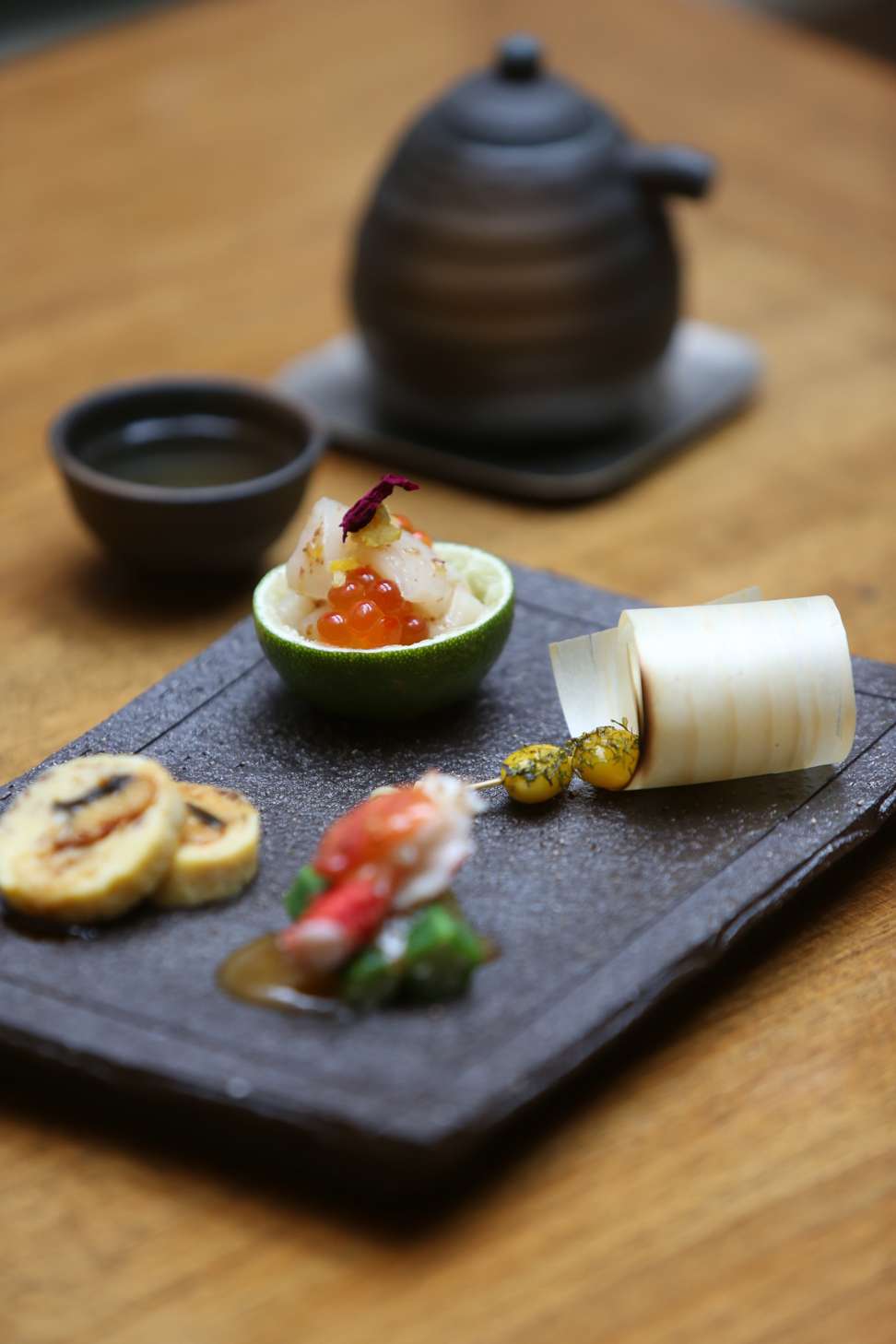 The Vertical Gallery is part of Lan Kwai Fong's Savouring Art Campaign with restaurants in the area participating with creative dishes and set menus, and beverages. The theme for the chefs was Colour of Ingredients and restaurants involved include Cassio, CÉ LA VI, Dragon-i, Fish & Meat, Jinjuu, Kyoto Joe, Mercato, Mercedes me, Porterhouse by Laris,Tycoon Tann, Westwood Carvery and Yuet Kwai Restaurant by Fovea.
Want more articles like this? Follow STYLE on Facebook