People are familiar with celebrities holding wedding ceremonies at posh hotels filled with big crowds and paparazzi camera flashes blinding other celebrity visitors. But more singers and actors here are getting married in more private and smaller environments.
Singer-turned-actress Sung Yu-ri recently married professional golfer Ahn Sung-hyun secretly without notifying the public of their wedding. The location was not revealed and only their family members were invited.
Sung's agency announced her marriage the following day.
"I wanted to get married in a quiet and reverent atmosphere so I could not announce my wedding ahead of time," Sung wrote on her fan club webpage.
Last month, actress Yoon Jin-seo got married at her home in Jeju, wearing a two-piece dress and a tiara.
Popular K-pop star Rain and actress Kim Tae-hee also married at a Catholic church in Bukchon Hanok Village, Seoul, in early January. In the picture Kim revealed, she wore a simple dress with wedding veil attached.
In 2015, top actors Won Bin and Kim Na-young surprised their fans by tying the knot in a wheat field in Jeongseon, Gangwon Province. The couple conducted their wedding in absolute secrecy, inviting only family members.
Some stars refuse to deliver their wedding news or even skip the ceremony.
Actor couple Park Hee-soon and Park Ye-jin and singer couple Cho Jung-chi and Jung In did not hold wedding ceremonies.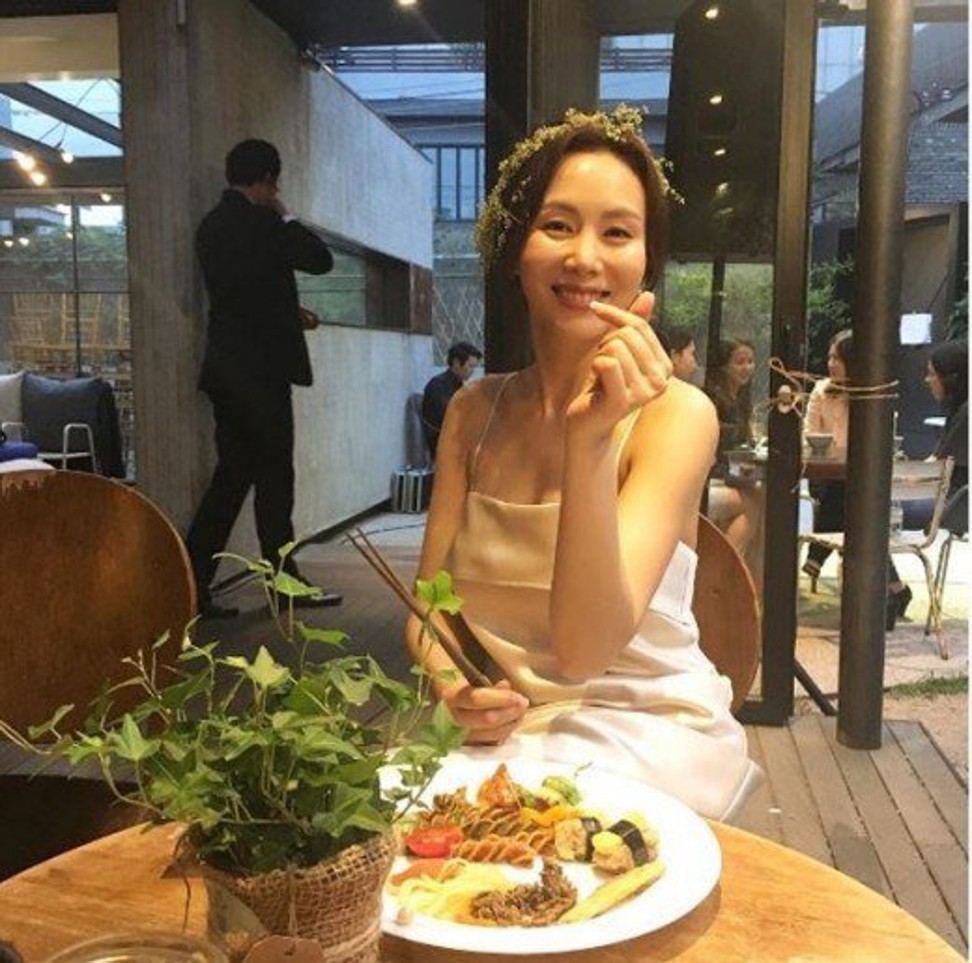 Rapper Gary, formerly of hip-hop duo Leessang, did not inform anybody of his marriage – even his closest friends – and revealed the news through social media. He later deleted the post.
The new marriage trend comes from entertainers' hope to shun public attention on their private lives, particularly on their marriage, and to avoid a typical routine of putting on a show with an expensive wedding at a luxury hotel.
"Until five years ago, it became an issue who got married at which luxury hotel, wearing which designer dress. Now, more stars want to make their weddings special and meaningful and refuse to copy what other celebrities have done," an entertainment insider said.
"Some stars make their weddings private as they want to focus only on each other for the wedding day. If they reveal the ceremony, it could feel like their marriage is an extension of their entertainment activity with all the attention likely to follow."
8 South Korean celebrity couples to help you set relationship goals