Italian sports car manufacturer Ferrari unveiled its fastest and most powerful model to date, the 812 Superfast, in the city earlier this week. Powered by a new 12-cylinder engine mounted in the front of the car – which frees up space in the car cabin – the supercar provides a comfortable ride for passengers.
"We [put in] tremendous effort to make this car comfortable. When you sit in this car, you can find space for your luggage and space for your telephone. You have a comfortable seat to share with your companion. It's a car with high performance and it's extremely comfortable," says Enrico Galliera, senior vice-president for commercial and marketing of Ferrari SpA.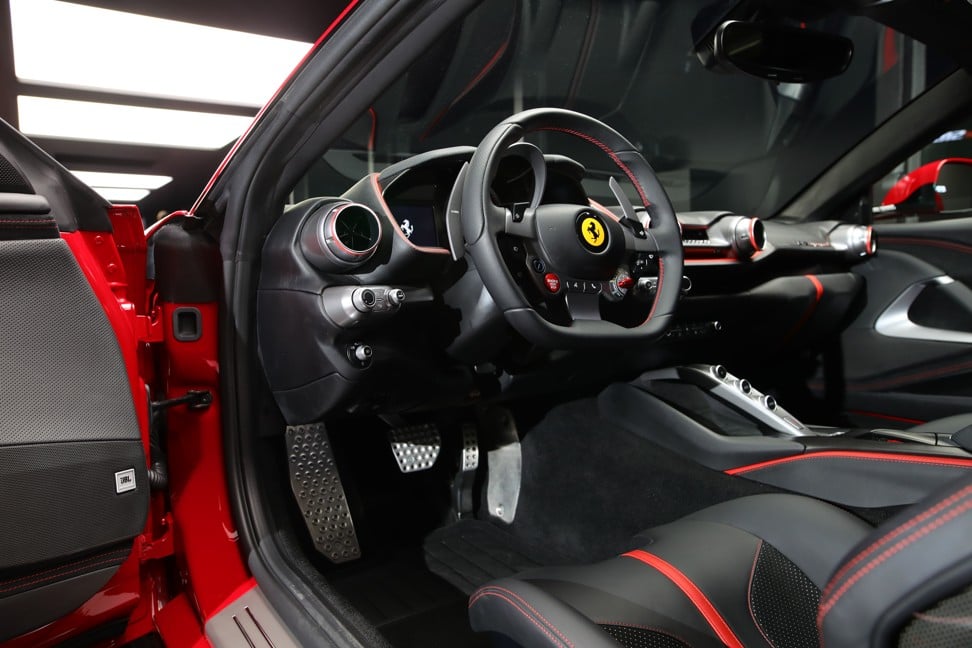 Galliera says the 812 Superfast "represents the history and the future of the company". When Ferrari put its first supercar 125S in the market in 1947, the car was built with a 12-cylinder engine.
Say hello to the Ferrari 812 Superfast – the fastest and most powerful in history
Although there had been speculations that the carmaker would produce the new car using hybrid or turbo engine technology, Galliera says, "We know how to do it [with other technologies] but we thought for this car, it's important to remain close to the naturally aspirated engine. Many of our clients are V12 clients. They want to have the V12 naturally aspirated engine."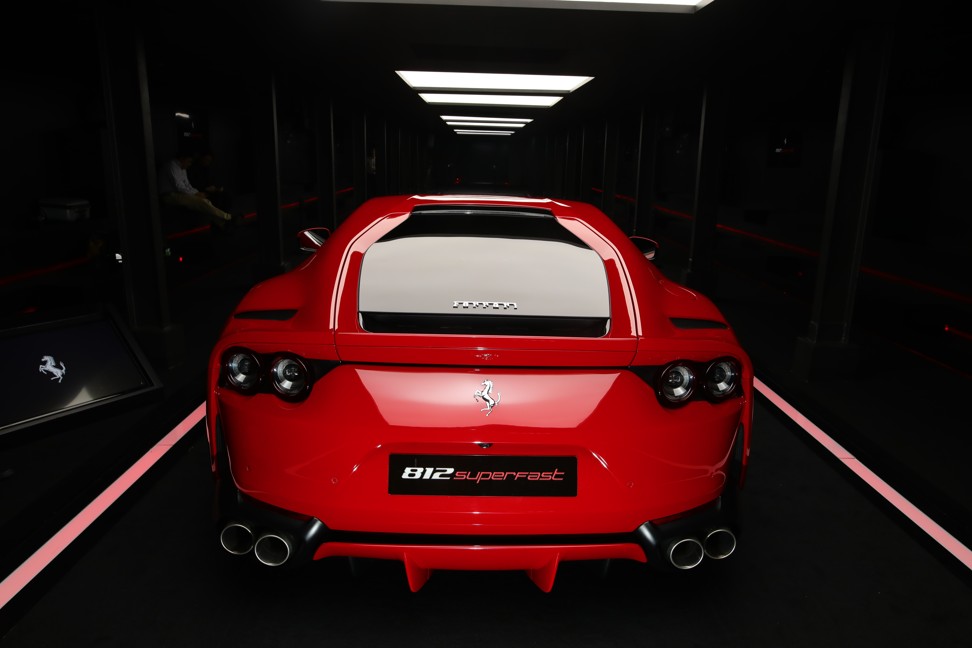 Acceleration from zero to 100km is in 2.9 seconds, and the maximum speed is 340km/hour. It is the first Ferrari equipped with electric power steering and a virtual short wheelbase 2.0 system, providing better agility and response time to steering wheel input.
Ferrari turns 70: the makings of the sexiest car in history
Delivery of the new car will start later this year. Priced at over HK$5.3 million, it is expected to perform well in the ultraluxury market.
"Luxury is related to the enjoyment of the car in your lifestyle and its exclusivity. This car remains a very exclusive car as we produce it in a limited number," says Matteo Torre, president and CEO, Ferrari Greater China. "More people are interested in this type of car because they understand its exclusivity."