Household appliances are becoming more sophisticated as manufacturers tailor new products to meet discerning consumers' fast-changing needs.
Few people relish the prospect of doing household chores after a long day, so who wouldn't want a "robotic" vacuum cleaner doing that job while you are at work, which can be controlled and monitored via an app on your smartphone?
The compact Dyson 360 Eye, created by British inventor James Dyson's eponymous company, does its job thanks to a top-mounted, live-vision camera offering 360-degree views. It continuously photographs a room as it moves and recognises furniture and other big objects while using mapping software to create a 360-degree image of its surroundings. It can triangulate its position within a room and knows where it has cleaned.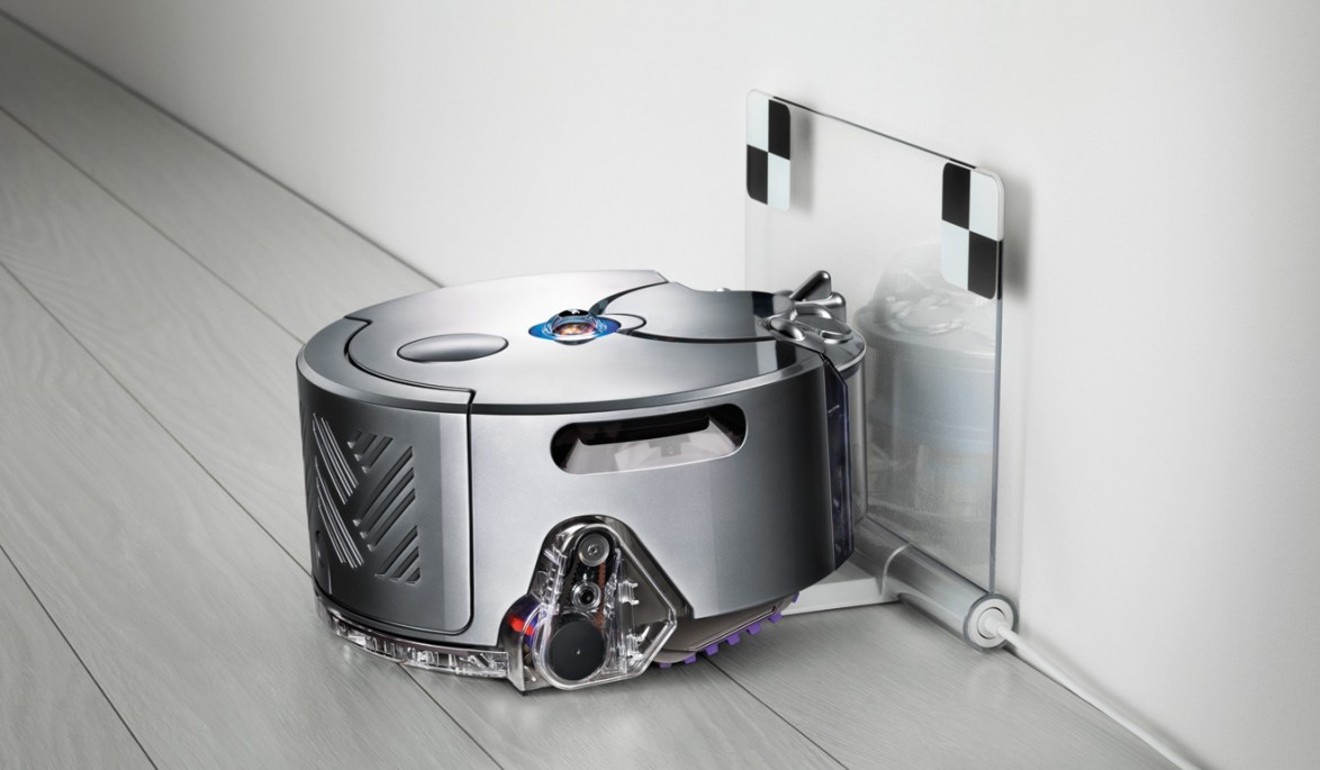 The 360 Eye travels on mini tank-tracks over hard floors and carpets, stops when it senses a drop ahead, such as stairs, and returns to the charging station to charge by itself.
The versatile, cord-free Dyson V8 Absolute+ vacuum cleaner also makes light work of cleaning. It is able to remove pollutants and allergens, which settle as fine dust on surfaces in the home. It features a changeable, soft roller cleaner head, with rows of anti-static carbon-fibre filaments for collecting fine dust and large debris, plus a second, powerful, direct-drive cleaner head, which can pick up ground-in dirt from carpets. A special "max power" function allows seven minutes of higher suction for the most difficult tasks.
Its long handle can reach up to clean in the corners of ceilings, or it can transform into a small, hand-held device for quick, spot cleaning. It offers up to 40 minutes of fade-free suction between charges.
Room service is now delivered by robots at these hotels in Singapore
Doing the laundry is also getting more sophisticated and efficient. Swiss manufacturer V-Zug says its latest "intelligent" Adora washing machine and dryers all help to conserve energy. Its top-of-the-range washing machine features a programme that will save up to 55 per cent more energy than a conventional washing machine.
It warms the water it uses with an energy-efficient heat pump, cutting power consumption. Other innovations include a steam anti-crease function, ideal for shirts and blouses, which eliminates creases in the washing and – in most cases – ironing, and an antimite function that helps allergen sufferers by removing all mites and allergens from washing. It is so quiet you can use it in the living room without being disturbed, and at night so you are not kept awake.
V-Zug's innovative Refresh-Butler, also helps you care for special clothing, such as suits, coats, silk blouses and shoes – and helps cut down on the ironing.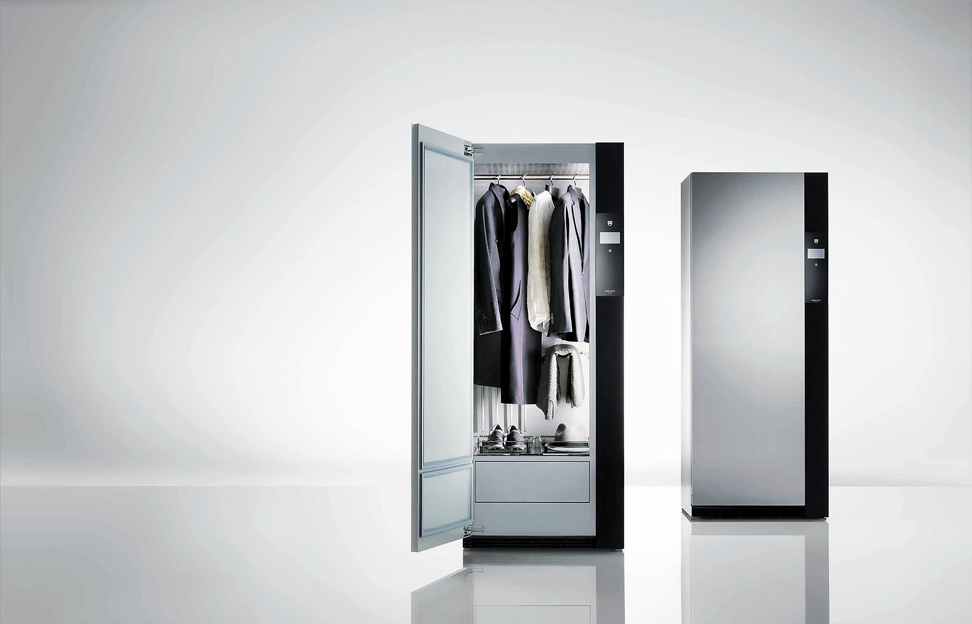 Its fabric care system, easily placed in an existing cupboard, or a stand-alone unit, neutralises cooking odours and cigarette smoke from clothes, reduces creases or wrinkles on the elbows, ankles or knees of your suits. It can kill up to 99.99 per cent of germs and bacteria. Its energy-saving drying function gently deals with soaked jackets, fabrics and shoes.
Puppy chewing everything? Robots could save your furniture
The many pollutants and other allergens found in the air, which can cause health problems in the home, can be tackled, thanks to Dyson's "intelligent" Hot+Cool Link Purifier. It automatically captures gases and 99.95 per cent of fine particles, including pollen, mould, odours and pet dander that can exist in the air inside homes. It also monitors and maintains the air quality inside your home – and will report its findings to you via an app on your smartphone.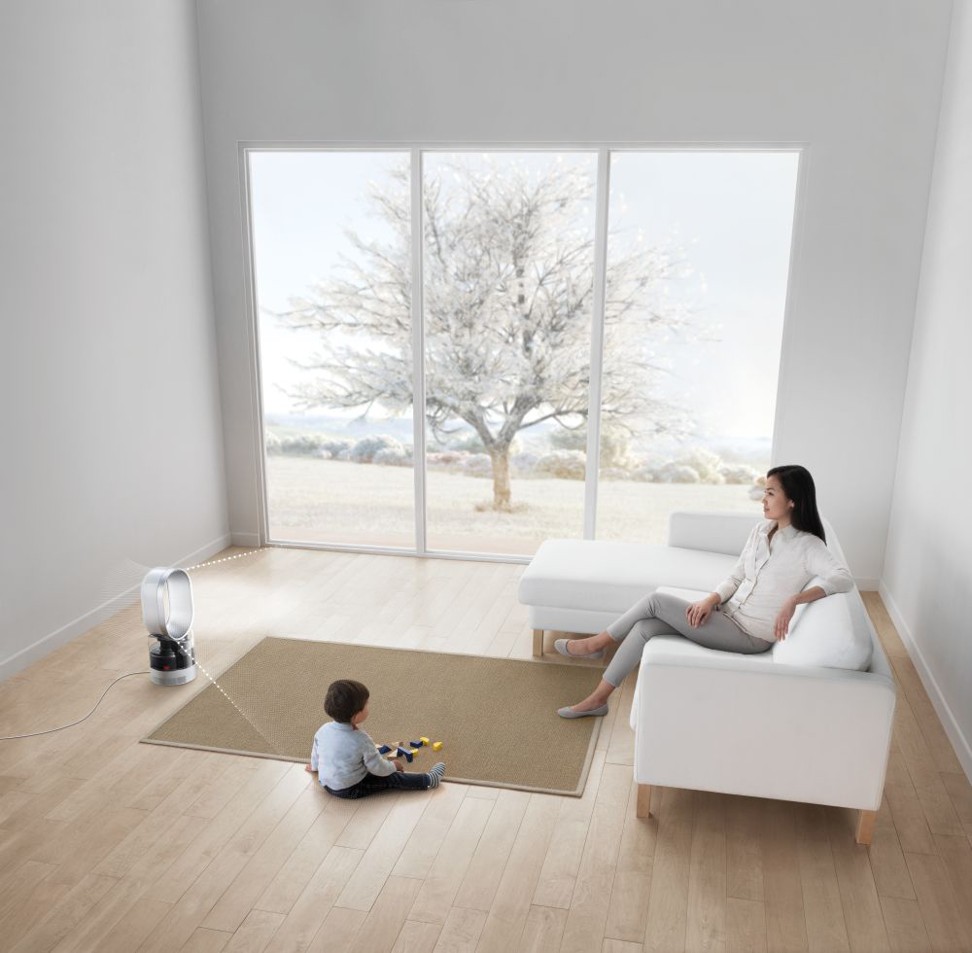 Many people use wine storage units to safeguard their wine collections from heat and humidity, which – along with light and vibration – pose problems for wine.
Sub-Zero, US makers of premium refrigeration and wine storage, feature integrated wine storage units that allow precise temperatures to be set and maintained in up to two zones in each unit, while humidity levels can be controlled so that corks do not dry out.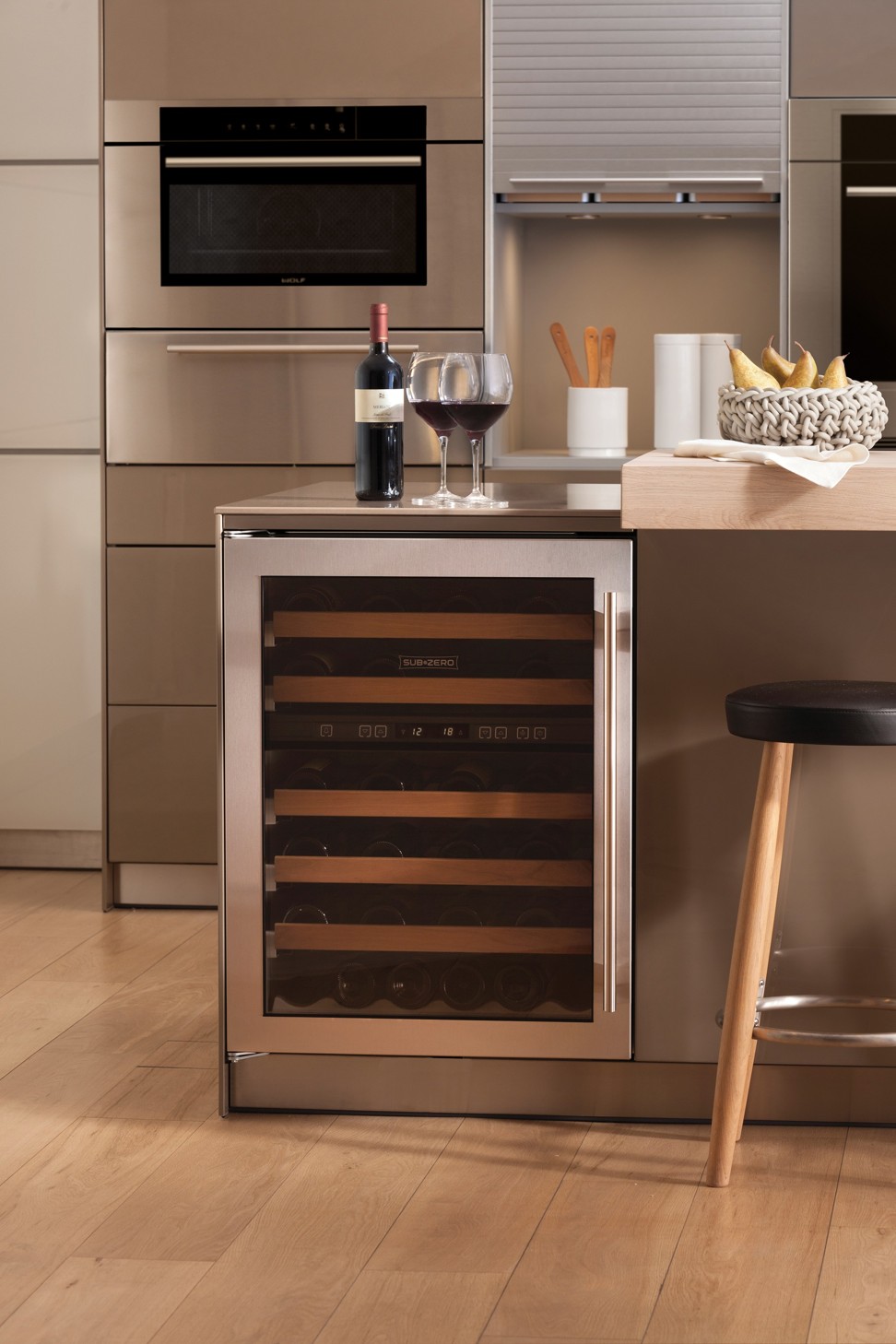 Miele, the German high-end maker of domestic appliances, offers wine storage units that can have up to three temperature zones controlled separately, so you can store red, white and Champagne or sparkling wines at the same time. It also offers a customised SommelierSet so glassware, decanters and other accessories are accessible, and people can prepare fine wines professionally for decanting.
With glass in hand, what better pastime could you have than watching a film on one of the biggest and best televisions available.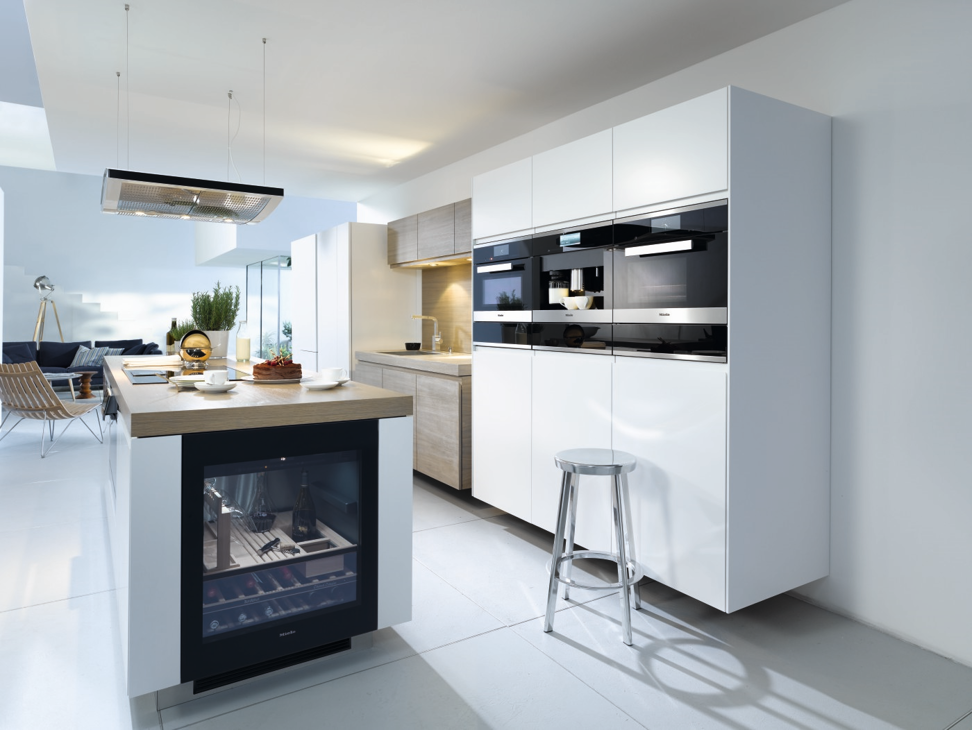 Fevered social media discussions for more than a year have argued about whether the picture quality of the QLED made by Samsung, the world's No 1 television maker, or the OLED of the world's No 2 maker, LG is the best available today.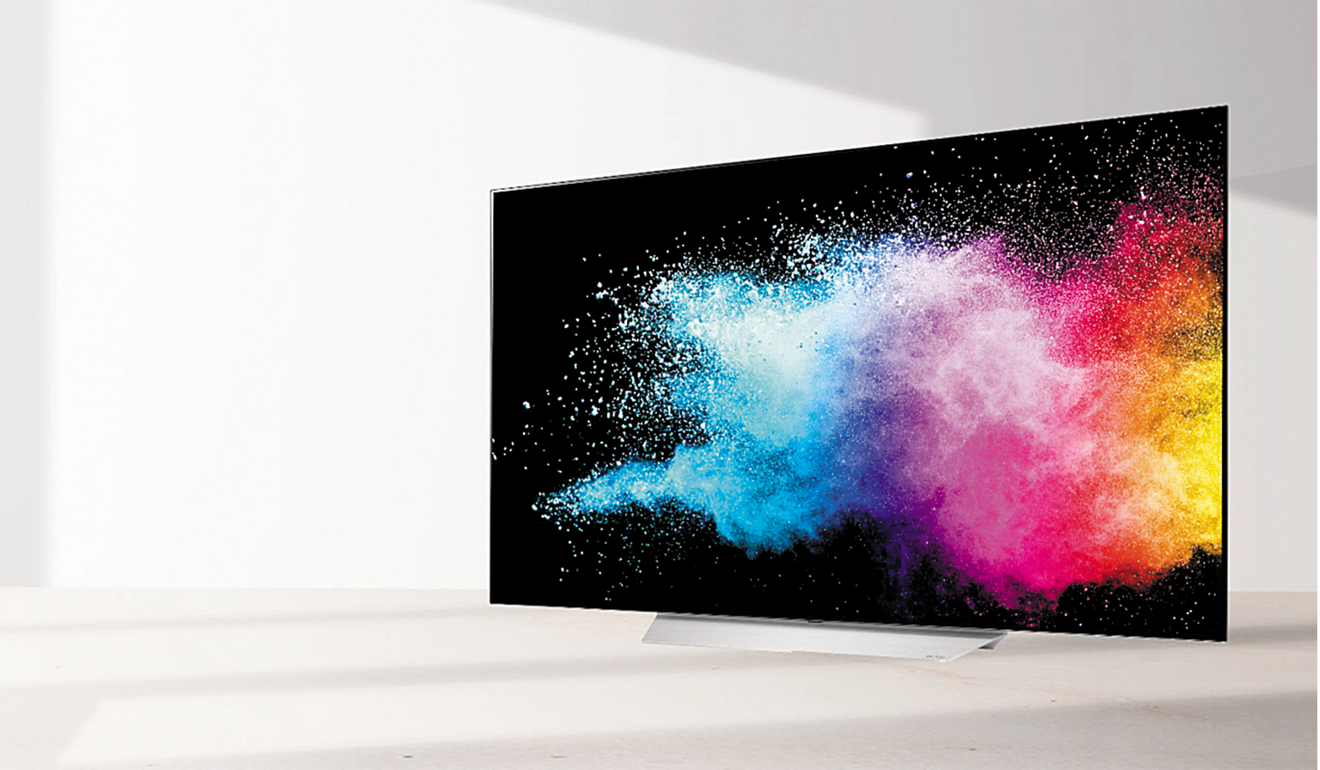 The debate is bound to continue over two exceptionally good televisions. What is certain is the high prices enthusiasts pay to own the biggest 65-inch- and 55-inch-screen OLED and QLED TVs will increase once the upgraded 2018 versions go on sale.
TIPS ON COLLECTING WINE
Beware of wine's four 'enemies'. Even casual wine drinkers should be aware of the four "enemies" of wine: heat, light, humidity and vibration, which can spoil the enjoyment of your new bottle – either for ageing, or drinking a little later.
"Wine is a significant investment," says Jim Bakke, Sub Zero's president and CEO. "Temperature has the biggest potential impact on wine storage."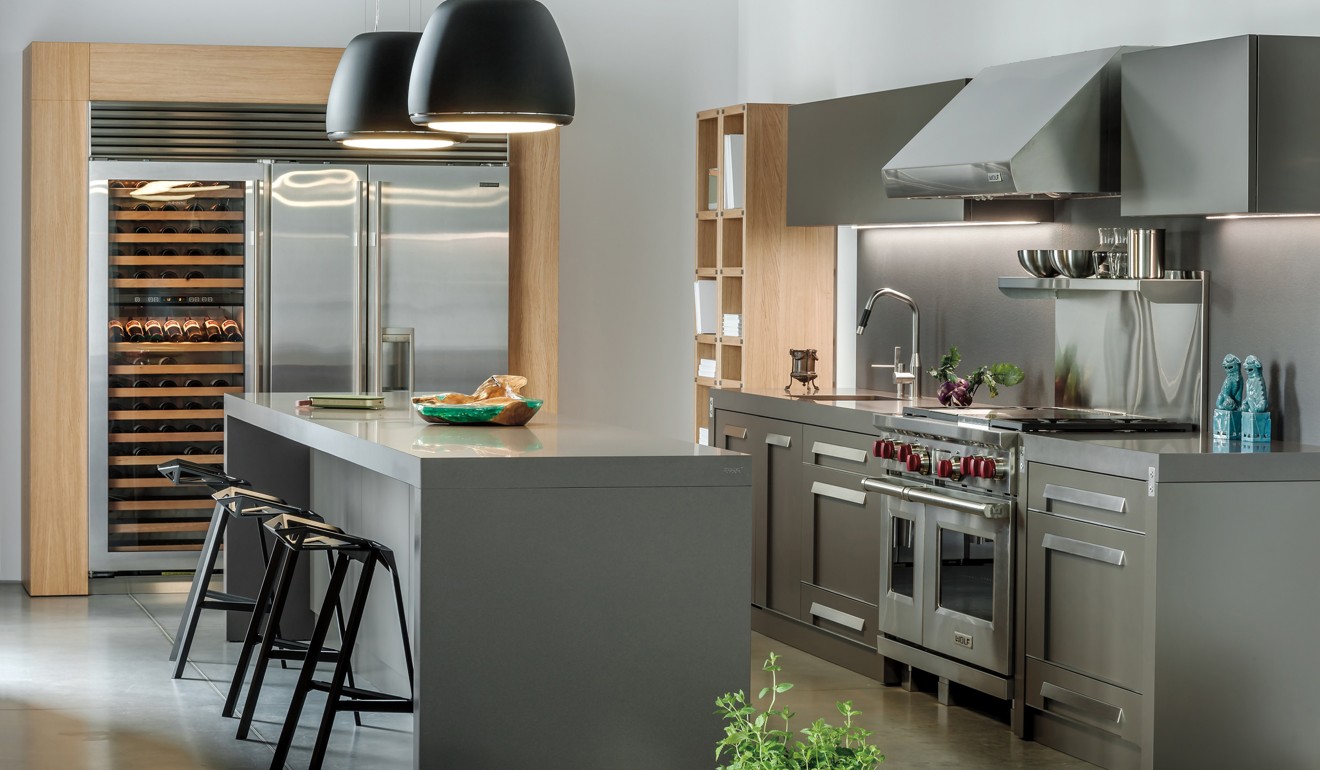 Ideally, wine of any type should be stored at around 12-13 degrees Celsius. Chemical changes can occur faster than desired when the temperature of wine is warmer than ideal.
This speeding-up-process leads to the wine peaking in quality earlier than expected, and declining thereafter faster as well.
The wine cellar of your dreams will cost HK$28 million
Ultraviolet light exposure also breaks down compounds in the wine, producing undesirable tastes and odours. Darkness is the ideal lighting for storing wine.
Humidity levels that are too low can cause corks to dry out, allowing wine to leak and letting air in, which leads to oxidation of the wine. Humidity levels that are too high can allow mould to grow on the cork and label, or even cause labels to disintegrate.
Vibration can cause sediment from the bottom of the bottle to circulate, leading it to react with the wine and produce off-flavours.