The art case piano, priced at US$2.5 million and created by American-German piano company Steinway & Sons, was hand-painted by renowned portrait painter and world-class concert pianist Paul Wyse. It is the brand's first piano inspired by a musical composition.
The grand piano and the piano chair, adorned with delicate oil paintings and embellishments, are not just a pleasure to the eyes. The piano was built to the musical specifications and standards that the brand has been known for since it was founded in 1853.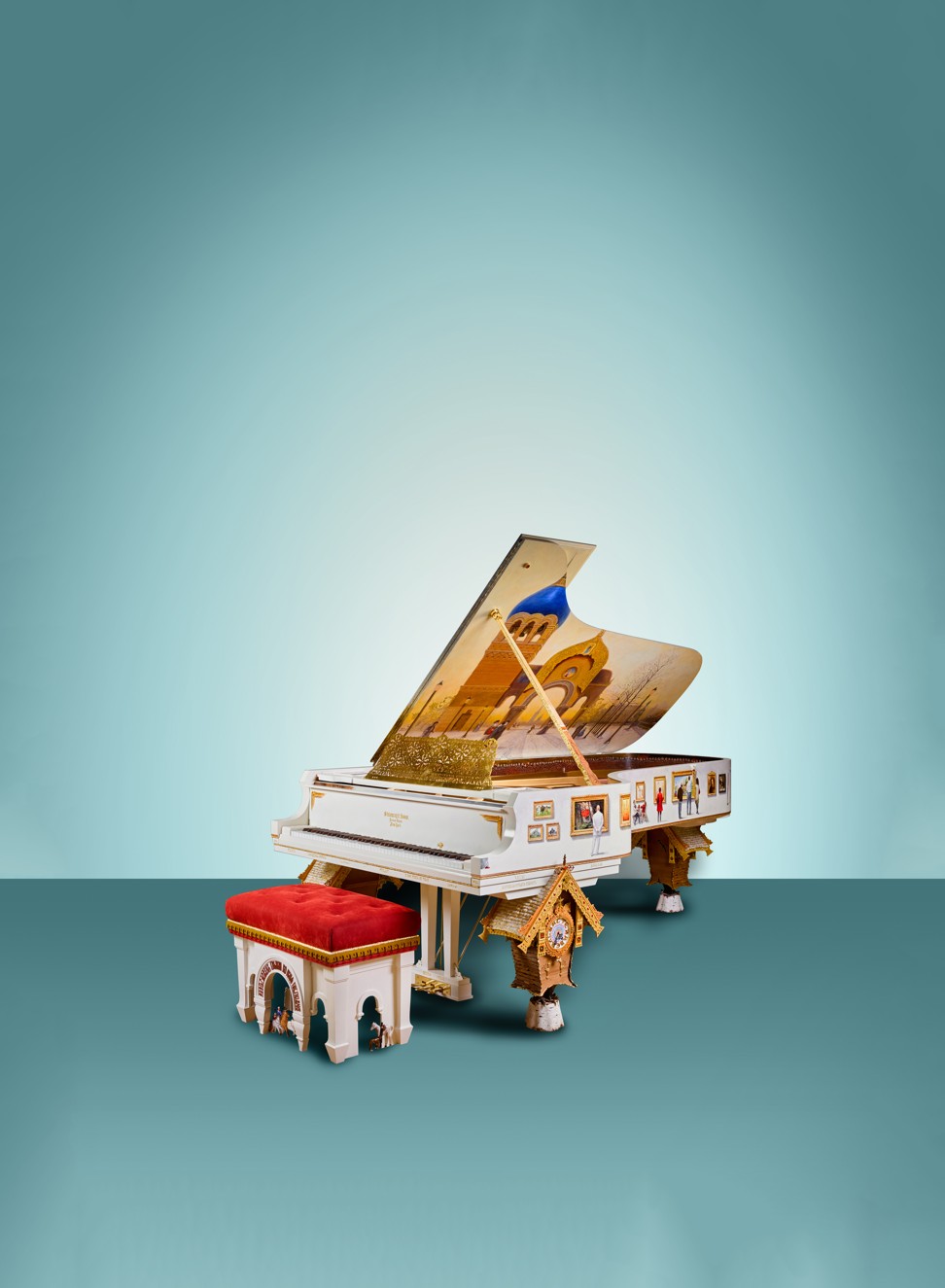 The paintings on the 2.7 metre piano case took Wyse, one of North America's finest portrait painters, more than four years to complete. They were inspired by Russian composer Modest Mussorgsky's famous masterpiece Pictures at an Exhibition – a 10-movement suite depicting Mussorgsky's tour of the memorial exhibition of his best friend and artist-architect Viktor Hartmann, who passed away at the age of 39.
Masque de Femme piano by Lalique and Steinway & Sons showcases exquisite design and pristine sound
The piano – with rosewood keys and a gold plated music desk and pedals – features a lid painted with a Russian countryside landscape and the Great Gate of Kiev. The outer rim is decorated with oil paintings with 24ct gold leaf highlights, portraying people appreciating artworks in a museum.