French luxury brand S.T. Dupont has released two limited Year of The Dog lighter and pen collections set in solid bronze and finished in glamorous yellow gold.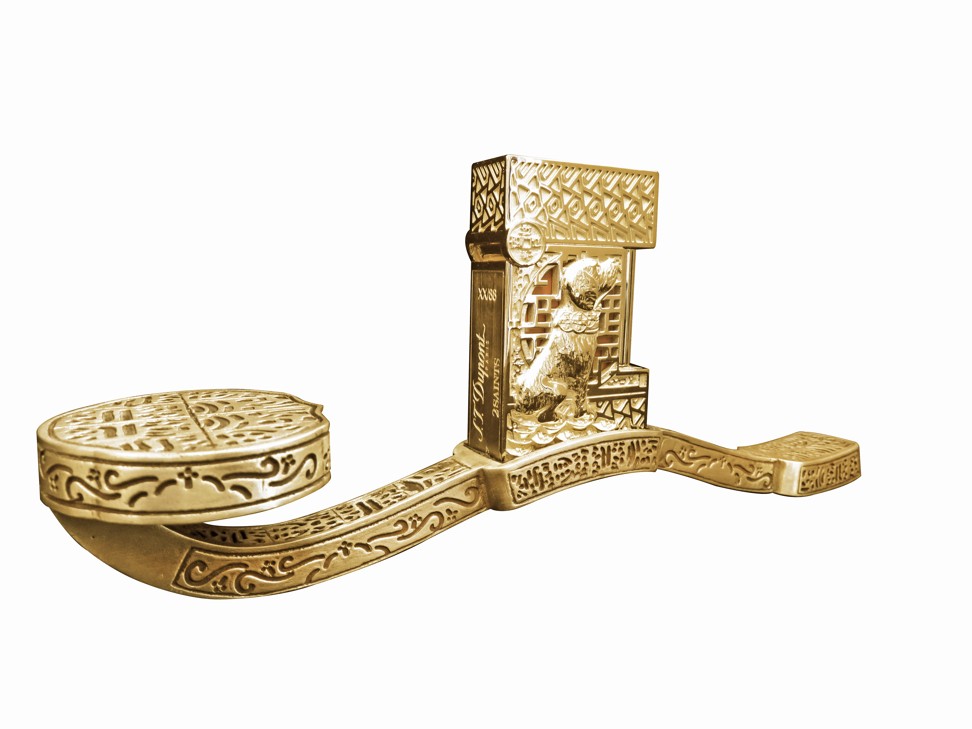 The Year of The Dog Ultra Exclusive Collection, limited to 88 individually numbered pieces, includes the Ligne 2 dual-flame lighter and the Neo-Classic President pen. Both come with a ruyi, a ceremonial sceptre in Chinese Buddhism and a talisman symbolising power and good fortune.
Inspired by the carvings of the traditional Chinese door, the collection's Ligne 2 Lighter features an elegant door motif, an interior of red lacquer and a lovely dog carving. The Neo-Classic President pen features the same openwork over natural lacquer and is completed with an 18ct gold nib. The pen is priced at HK$179,000 and the lighter, HK$199,000.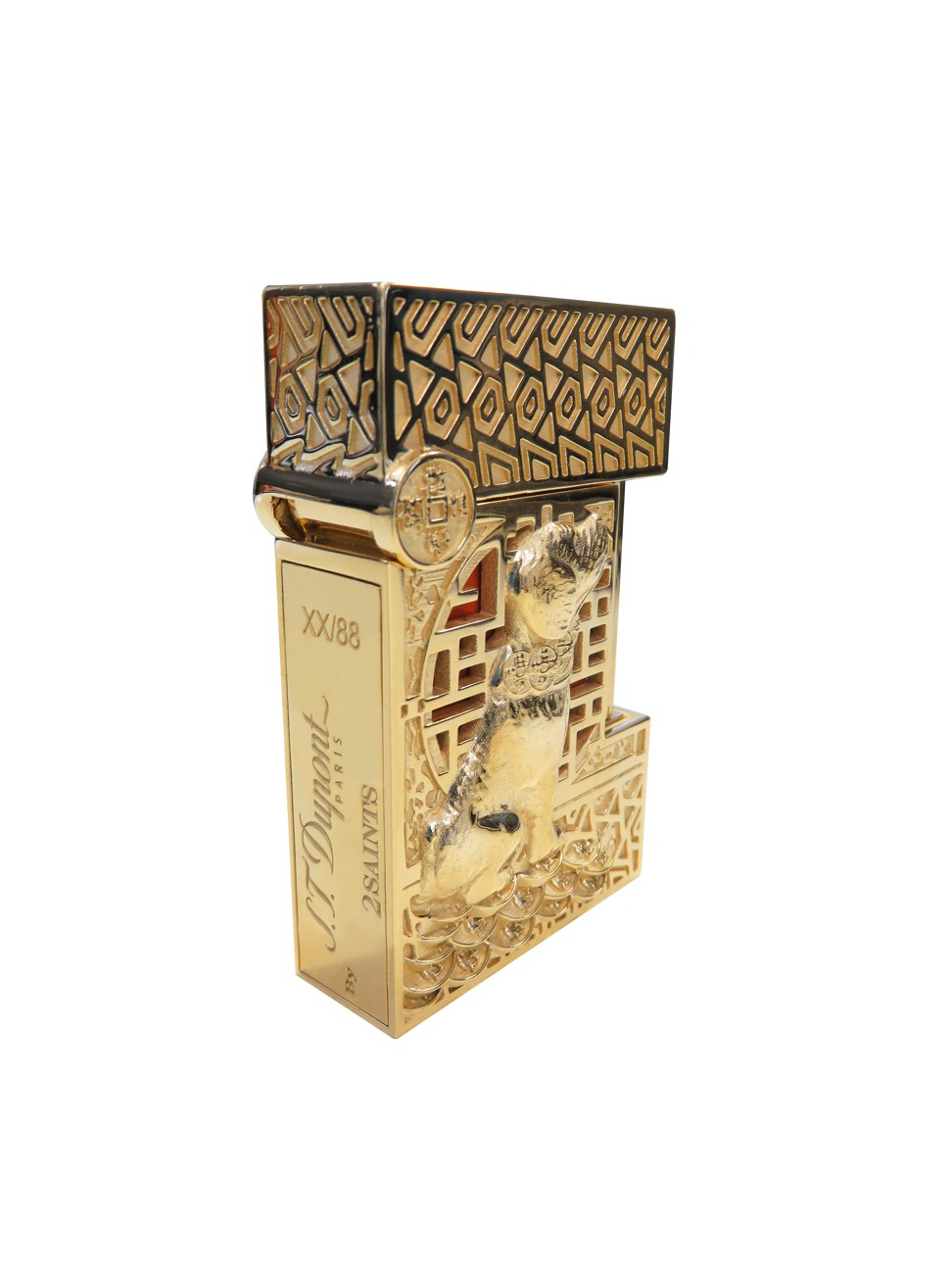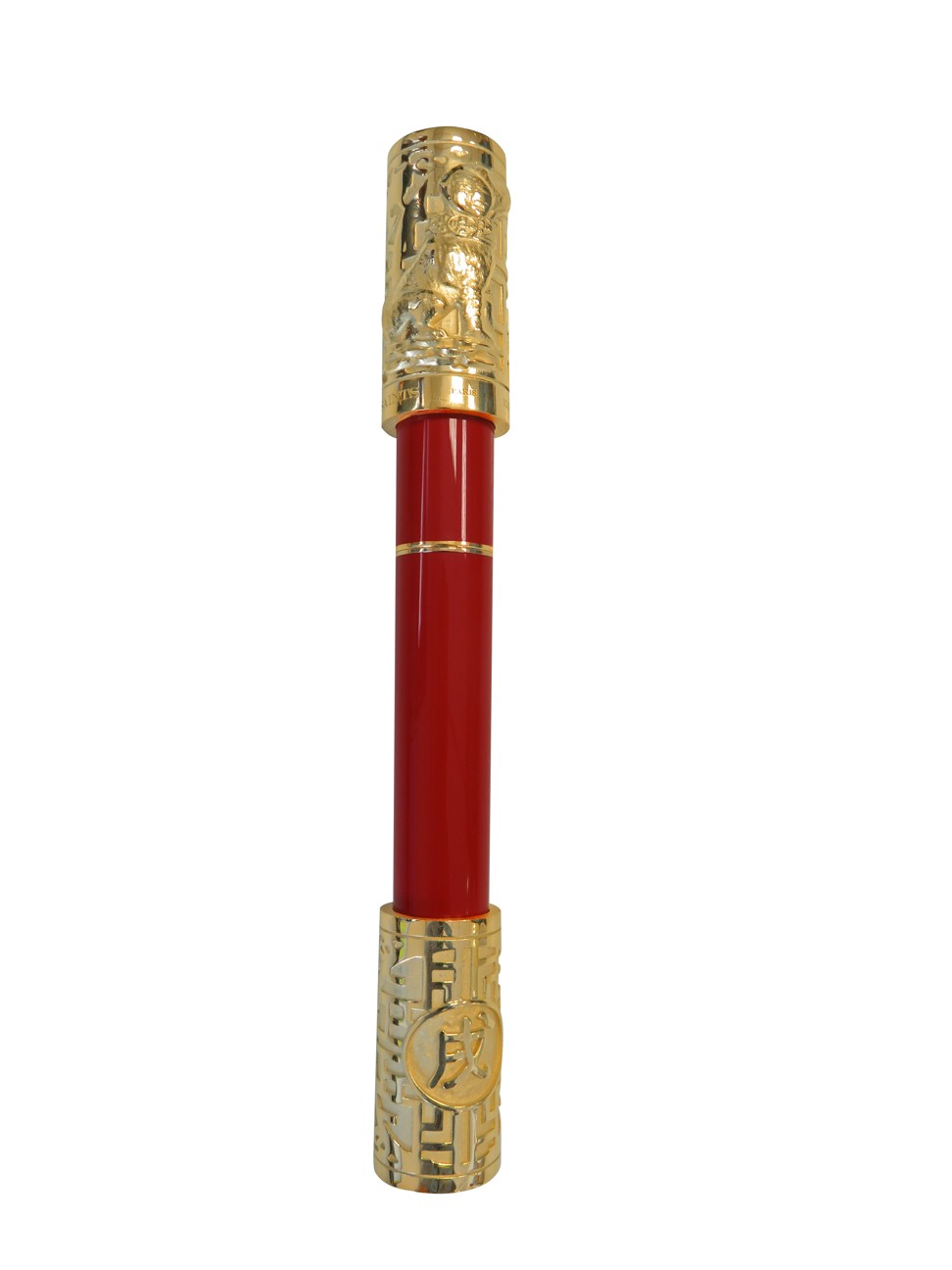 The Prestige Collection, limited to 288 pieces, includes the Neo-Classic President pen featuring an 18ct solid gold nib, red lacquer across its full length, finished with solid bronze and lucky Chinese patterns. The Prestige Ligne 2, available in solid bronze, tiger eye stone and crystal rock, features the faithful animal against the traditional door motif on one side, and the Chinese ideogram on the other side. The pen is priced at HK$66,000 and the lighter costs HK$73,000.