This article was written by Yiling Pan and originally published on Jing Daily.
Logos have returned to the runway in recent seasons. Even in China, where the industry consensus was that countless fakes and shallow status projection had created serious logo fatigue, people are no longer ashamed to flash luxury logos from head to toe.
In the West, the recent renaissance in flashy logos is largely associated with revivalism, in which fashion designers look back to the past, especially the '90s (when logos were trendy), for inspirations that resonate with millennials.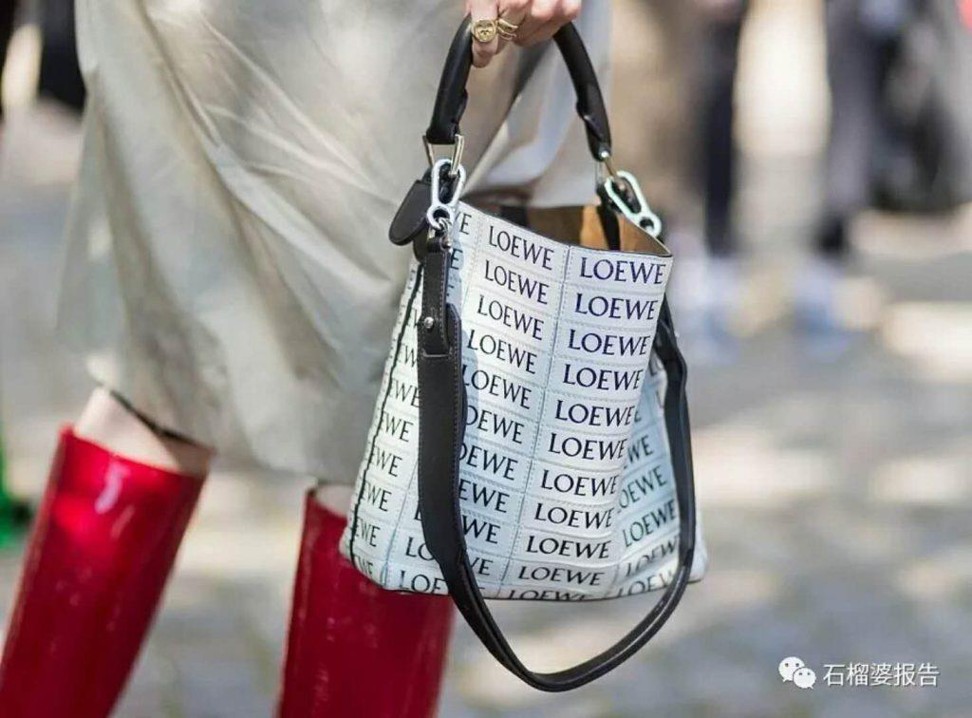 Different dynamics are at play in China. While conspicuous logos made the wearer a target of derision in China 10 years ago, Chinese consumers have begun to appreciate the way logos are incorporated into luxury items. They're connoisseurs of brand histories and narratives, having explored them through online media and offline experiences, such as brand exhibitions.
A new love of logos has been inspired by shifting cultural and economic trends.
As athleisure hits China, Particle Fever is helping to lead the way
The Streetwear Crossover
The popularity of logos is linked to China's craze for hip hop and streetwear.
Last year, Chinese reality show The Rap of China was phenomenally popular, providing perhaps the biggest mainstream platform for hip hop and streetwear culture in Chinese history. The show ignited their enthusiasm for streetwear brands, making once niche labels like Supreme, Off-White, Raf Simons and Vetements household names.
When Louis Vuitton collaborated with Supreme, their box logo T-shirts and hooded sweatshirts became some of the trendiest items in the country. The collection was released on the mainland last July through a Beijing pop-up store, where long queues quickly formed.
Luxury fashion brands are embracing athleisure
The Millennial Effect
The resurgence of logos has been driven by younger consumers, especially the post-90s generation, who see luxury brands as a means of self-expression.
Li Anran, a 24-year-old luxury consumer from Beijing, has collected T-shirts with bold logos from Gucci, Christian Dior, Balenciaga and Vetements in recent years. He used to think that wearing logos in China was only a thing for his parents' generation. However, "a change of philosophy with respect to logo design" as he put it, made him feel wearing logos is no longer outdated.
"Many brands truly have taken a millennial mindset when they use today's logos in their designs," he said. "They've instilled a lot of creativity and innovation in the items, which are more vivacious and playful."
One example that Li used to illustrate his point is Gucci's "Guccy" products from the brand's 2018 resort show, a line that parodied the counterfeiting issue that plagues luxury brands.
"It was a genius move," he said. "I immediately felt so attached to it once I saw it."