Would you pay $325 for a non-alcoholic spirit? Seedlip hopes you will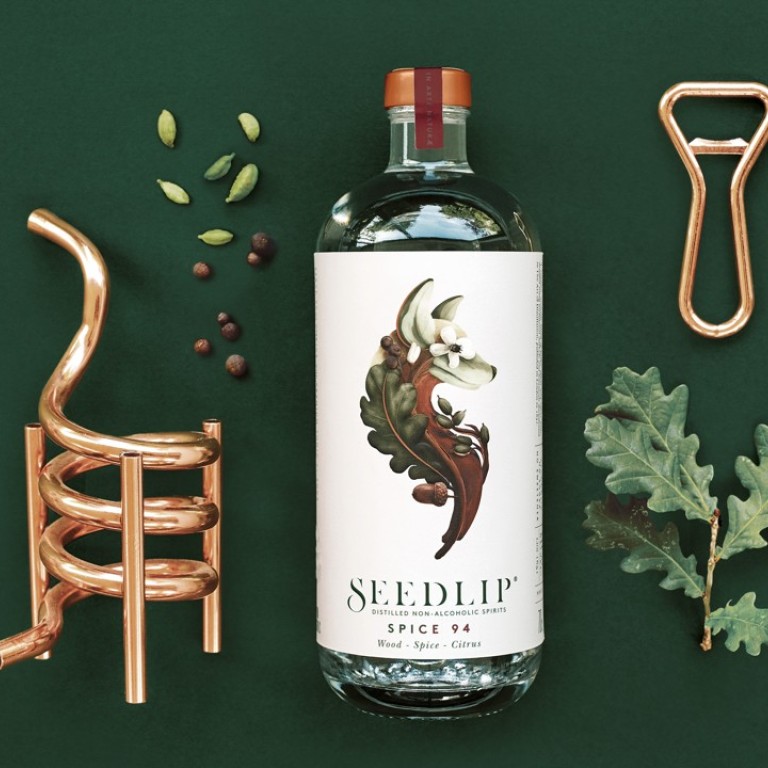 "Dry January", which saw many people give up alcohol for the month, may be over, but that doesn't mean you have to stop. Indeed, one non-alcoholic drink certainly looks very tempting.
Seedlip, which retails for HK$328 for 700ml, is designed to keep your non-alcoholic streak going strong. 
Billed as the world's first luxury distilled non-alcoholic spirit, its tagline is: 'What to drink when you're not drinking". 
Just to be clear, Seedlip isn't a fancy way of saying "juice" (although we admit we thought so at first). The drinks are the product of a bespoke maceration process, where the ingredients undergo a six-week copper-pot distillation and filtration, much like  that a spirit would undergo. 
The finished product is then best served with tonic, or used as the base for martinis and other sour-style drinks, to create a complex, full-bodied non-alcoholic cocktail (or, you know, a mocktail). 
There are two flavours, or "expressions" as the brand calls them: Seedlip Garden 108 and Seedlip Spice 94. 
Seedlip Garden 108, is described as "the essence of the English countryside" with top notes of peas and hay. 
Holding the concoction together is a herbal base  of spearmint, rosemary and thyme. 
Seedlip Spice 94, as the name suggests, packs a punch. Allspice berries and cardamom are mixed with lemon and grapefruit peel (which also serve as the top notes) and finished off with a touch of bitterness from cascarilla and oak bark. 
The idea for Seedlip started with founder Ben Branson in his kitchen, a copper still and a copy of The Art of Distillation. 
Branson's family has a 300-year old history of farming, making him well-prepped in terms of understanding herbal mixes.  
Yet more than the ingredients used, it's the figures touted by the brand that spark our interest: Seedlip contains no calories, no sugar, no added sweeteners and no artificial flavours. Sounds pretty healthy to us. 
These flavours will make their official debut in Hong Kong during Taste of Hong Kong, from March 22 to 25.
Seedlip's concoctions  entered the market in 2015 via Selfridges. Now  they are sold in more than 15 cities worldwide. 
You can find them used as alcohol alternatives in top cocktail bars, such as New York's The Dead Rabbit and Dandelyan in London, and served in more than 100 Michelin-starred restaurants, including The Fat Duck in the UK and New York's Eleven Madison Park. 
In Hong Kong, it will be offered at  select bars and restaurants,  such as The Murray, Hong Kong and Kwoon by The Woods, both in Central; The Pawn, in Wan Chai, and Potato Head Hong Kong, in Sai Ying Pun. 

'World's first luxury distilled non-alcoholic spirit', sold globally since 2015, has Hong Kong debut at Taste of Hong Kong festival and cocktail bars in March