This ultimate dream gym will cost you HK$3.3 million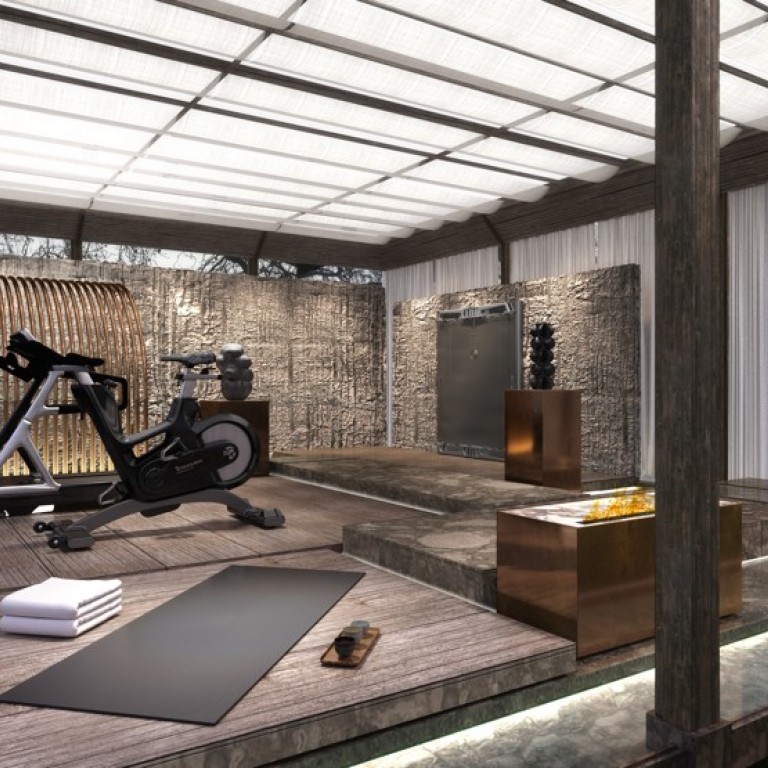 What: The ultimate gym
HK$ 3.3 million
Leading a city life and with a packed work and private life schedule most days, it is important to maintain a healthy lifestyle and stay in shape physically. Many of us would go to a gym closest to our work or home when we feel like working out. It is a luxury to be surrounded by nature while exercising unless you travel to the outskirts of the city.
Mike Choy, director of interior architecture and design company 3mm Studio, devised the idea of designing a luxury gym which integrates elements found in nature and hi-tech sport equipment.
"Many people might prefer to work out in nature. However, it's hard to get close to nature. So, I want to design a gym that makes people feel like being in nature," Choy says. 
"From the second you enter this gym, it's like going through a journey, being in a gym in the woods, experiencing the space and feeling different textures during a workout."
This deluxe gym features different marble-based platforms dedicated to activities such as yoga, cycling, running and full body training. High-end and designer gym equipment, including a yoga mat, treadmill, cycling machine and Kinesis Personal (cross-training equipment that can replace traditional weightlifting machines) are installed on each platform. 
All these platforms, in marble and on different levels, are separated with water features in the space. Choy says the design is inspired by  an archipelago. "These platforms are like scattered islands, they are surrounded by water. And they are at different levels, just like how the islands look like in nature," he says. The water features can  balance the humidity of the air-conditioned gym, he adds.
To create a cosy atmosphere, natural materials such as granite and marble with grains, wood and aged metal finishes are used. 
A decorative fireplace near the yoga platform generates a warm feeling; an eye-catching granite wall is at the end of the space; contemporary artworks in organic and geometric shapes are placed on antique brass containers. While ceiling-to-floor linen curtains are installed to allow natural sunlight to come through, the LED lighting of the Barrisol ceiling can also be altered to  change the mood. "Lighting affects a person's emotions," Choy says. "Different lighting can be created to go with the exercises that you are doing and keep you motivated."
Having a  bath or shower is always the most enjoyable part after a hard workout. To provide an indulgent experience, a bath area is located behind the antique brass bars and  next to the stone wall. "After the workout, you step in the bath area like entering a cave, being barefoot and feel the water, to unwind and relax your body and mind," he says. 
Who: Mike Choy is the director of Hong Kong- and London-based interior architecture and design company 3mm Studio, which was established in 2014. The studio is renowned for its artistic interior designs, inventive use of space, material and customised details. Choy is deeply influenced by architects and designers such as Carlo Scarpa, Paul Dupre-Lafon and Jacques Adnet, whose works pay attention to every detail.
Want more stories like this? Sign up  here. Follow STYLE on  Facebook,  Instagram and  Twitter
SPORTS EQUIPMENT: HK$300,000
INTERIOR OPERATION SYSTEM: HK$400,000
BARRISOL CEILING: HK$150,000
INTERIOR FITTING OUT: HK$2 MILLION 
CONSULTATION FEE: HK$450,000
TOTAL: HK$3.3 MILLION
BREAKDOWN OF COSTS
09%
12%
4.5%
60.5%
14%

From the second you enter this gym, it's like immersing oneself in a workout zone in the woods