Gucci may have changed the course of accessories on the runway forever.
Decked out in oversized proportions, maximal prints and metal mesh paired with wool, tweeds and
velvet, the brand's autumn/winter 2018 runway models turned heads – and not just because of their clothing.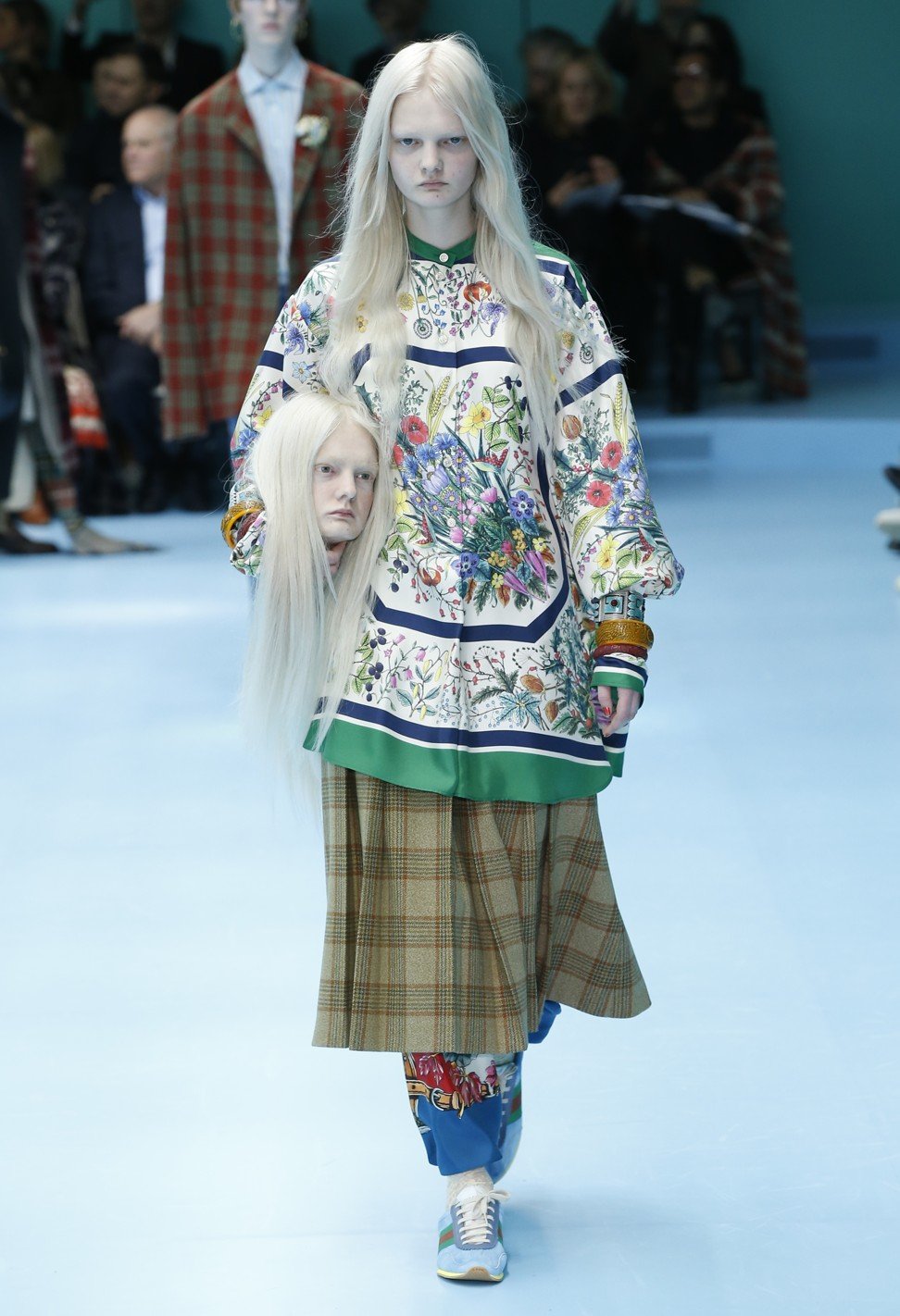 The distinct absence of the favourable 'it' bag and adoption of severed heads, striped snakes and baby
dragons sparked the wackiest season yet. And just like that, the internet went wild, too.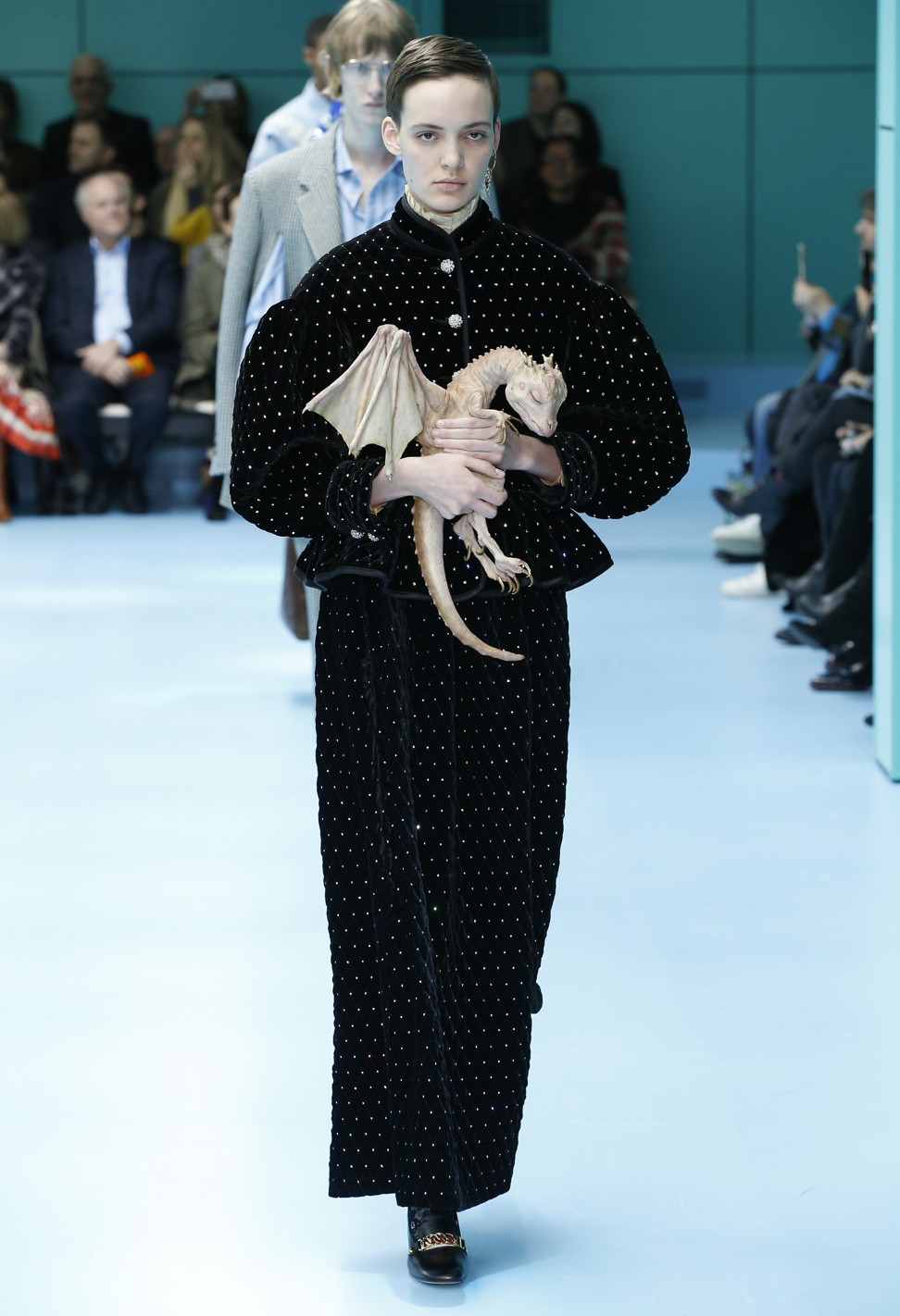 Milan Fashion Week: Gucci creates buzz with baby dragons, snakes, and replica heads
While you could argue that this was just part of the theatre of the show – something luxury designers
are getting more creative with – and simply a way to grab headlines, I would suggest that Alessandro
Michele, Gucci's creative director, was making a far bigger statement.
Accessories have been the focal point of luxury brands for some time now and continue to help carry
them, accounting for the fastest growing luxury sector, Deloitte reports.
Gucci is pushing against the codes that typically constrain fashion and through severed heads sent a clear message of freedom and choice in self-expression – and that fashion can have serious value
Yet, fashion is meant to be free – it allows us to be different. As Michele explains: "Limiting fashion to something that only produces business is too easy."
Gucci is pushing against the codes that typically constrain fashion and through severed heads sent a
clear message of freedom and choice in self-expression – and that fashion can have serious value.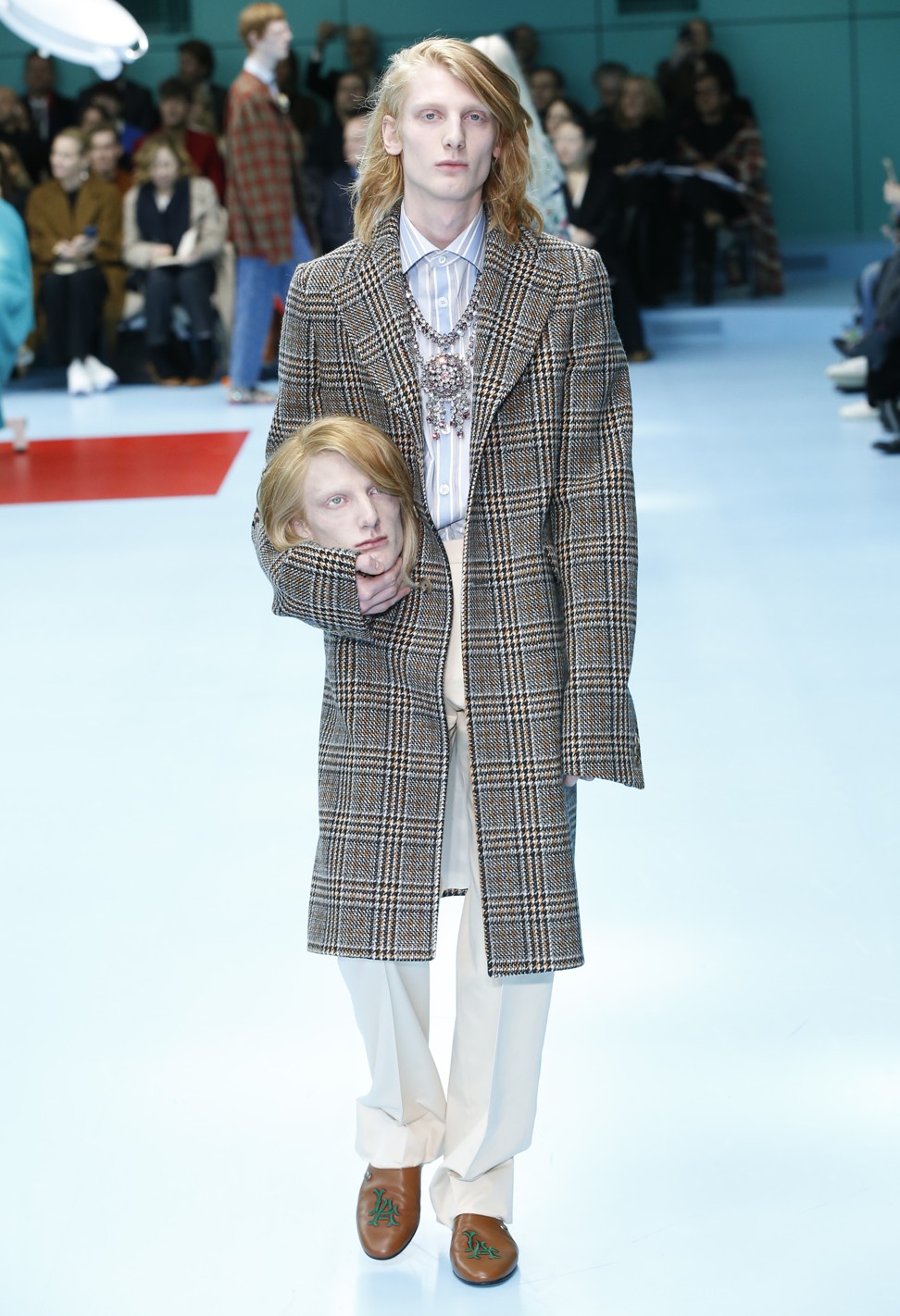 The way the models cradled their replicated heads suggested a need to look towards mindfulness and
mental health – a nod to the growing issue of anxiety and depression.
Meanwhile, the snakes were perhaps one of the best examples of live or interpretive branding we've seen on the runway to date.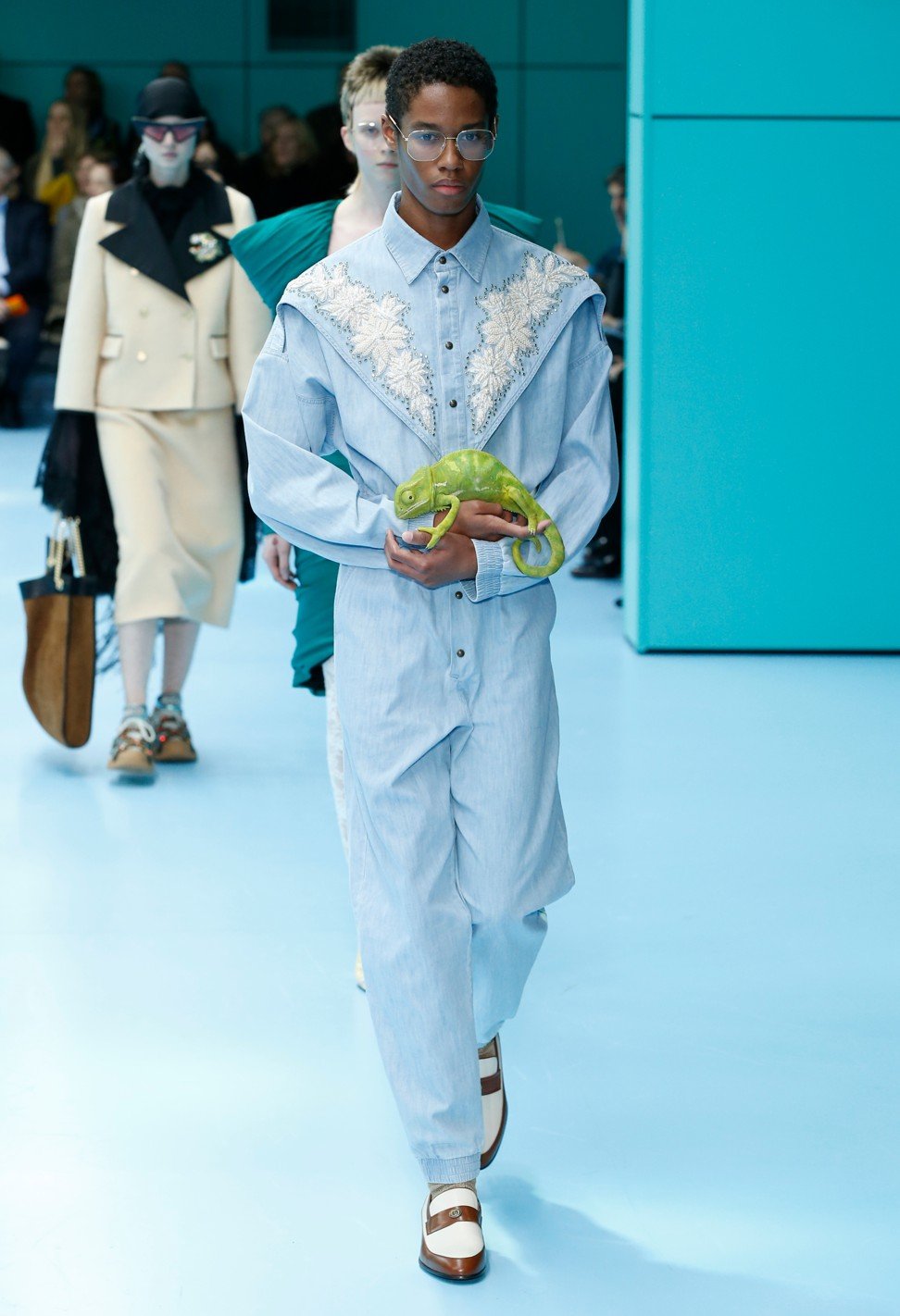 And Gucci wasn't alone in its choice of uncanny accessory options.
Italy's Fay marks new departure with designer Arthur Arbesser
Over at Tod's, the delightfully bizarre arm candy continued with models sporting puppies – subliminally highlighting the world's growing loneliness, despite our interconnectedness on the web and the need for man's best friend as the new fashion accessory.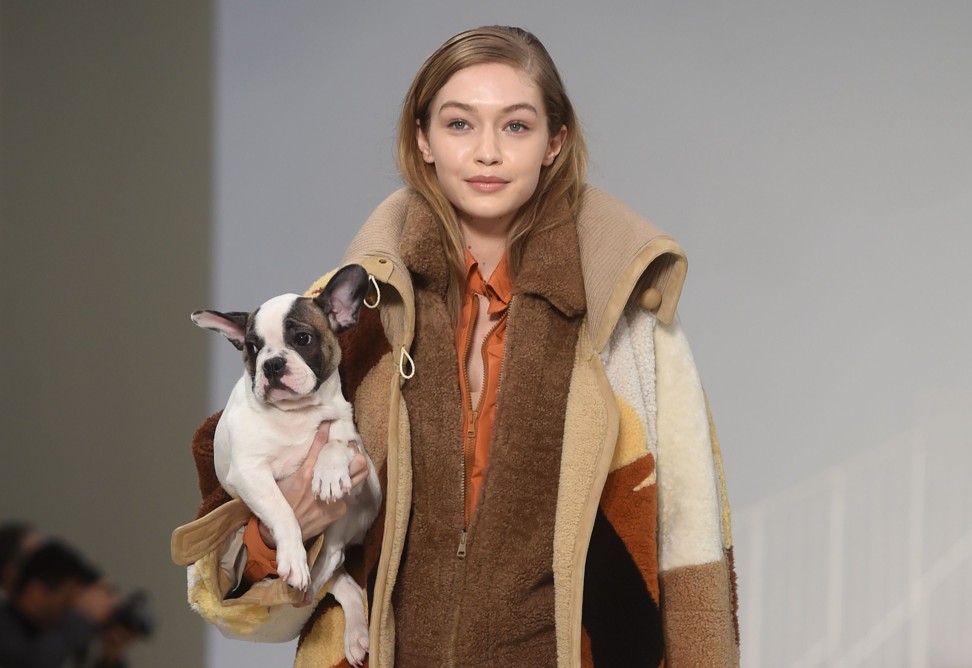 Food also proved to be noteworthy, taking catwalk accessories over the top to new heights.
Calvin Klein re-creates an American landscape with a bed of popcorn at NY Fashion Week
Calvin Klein put a high fashion spin on popcorn, opting for an Instagram-worthy popcorn runway and cinema-style snack packs, while Chromat's positively and notably diverse model cohort were paired with Flamin' Hot Cheetos, with some even having a munch on the go.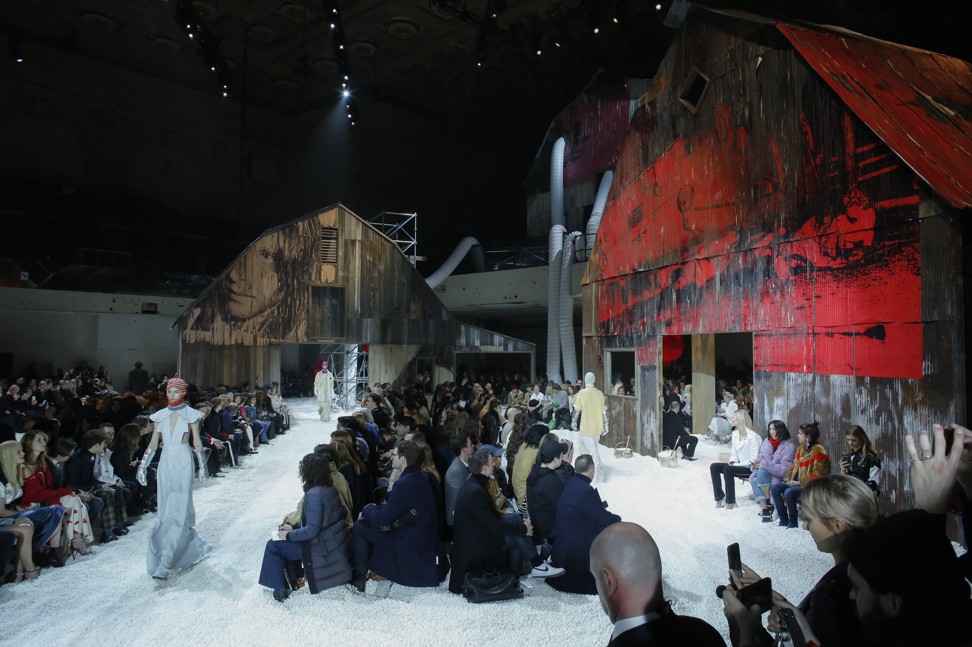 These tasty stunts are a possible nod to the idea that we need food to fuel our bodies in an age of health obsessiveness.
Each of these demonstrations pushed against codes of conformity and synced with a broader trend
we're seeing within fashion right now.
Brands are increasingly taking a more irreverent tone to both their product and marketing – often with clear political and socio-stands.
Autumn/winter 2018 beauty looks: how to wear them off the runway
This will only continue to flourish as we see more designers use their fashion voices as a platform for overt self-expression.
Back at the Gucci show, the backdrop mimicked an operating room to "reflect the work of a designer –
the act of cutting, splicing and reconstructing materials and fabrics to create a new personality and
identity"' as the brand summarised.
Perhaps Michele explains it best: "We are the Doctor Frankenstein of our lives." Whether it's a bag, a puppy or some popcorn, we choose what we want to
express ourselves with and how we do it.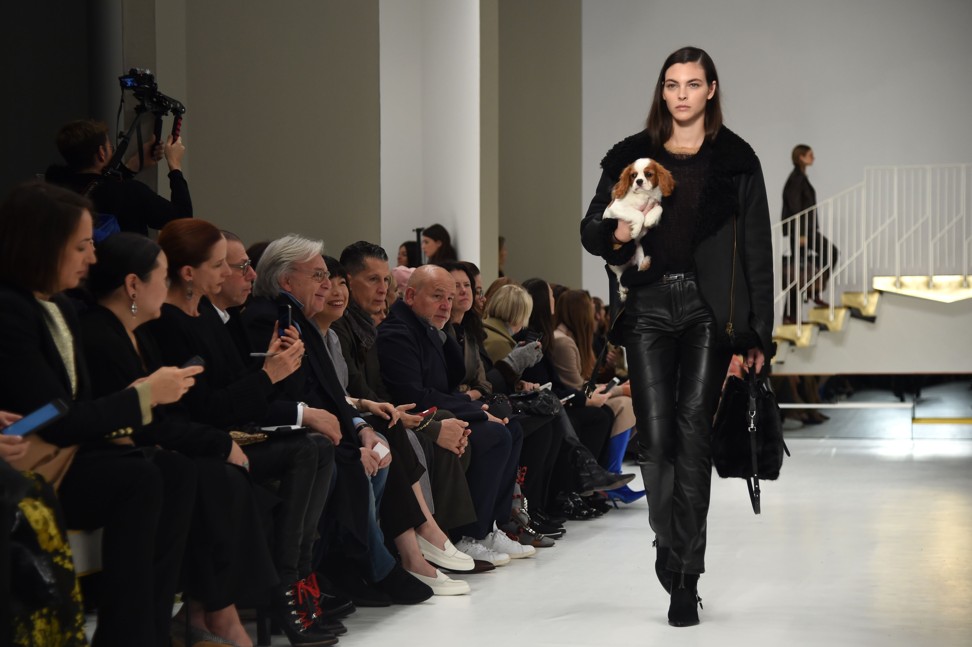 5 big trends from Paris Fashion Week
For me, the wackiness of autumn/winter 2018 demonstrated the underlying irreverent mood of the fashion industry right now. And while the 'it' bag won't have lost any face, it may no longer be luxury's coveted accessory.
Or maybe these new accessories were just ways for brands to cut through the noise in the Internet age
and guarantee a viral moment the morning after their shows.
Either way, fashion is all about freedom and choice, how we interpret it is up to us.
Want more stories like this? Sign up here. Follow STYLE on Facebook, Instagram and Twitter