French fashion house Hermès' first customer, after it was founded in 1837, was a horse rather than a fashionista.
Today, the one-time custom-made harness maker still retains its links with horses thanks to its annual equestrian competition, Saut Hermès au Grand Palais, in 2010.
Hermès, the French high-fashion house that's happy to look square
The latest edition of the competition at the Grand Palais in Paris, held from March 16 to 18, featured 50 of the world's best riders.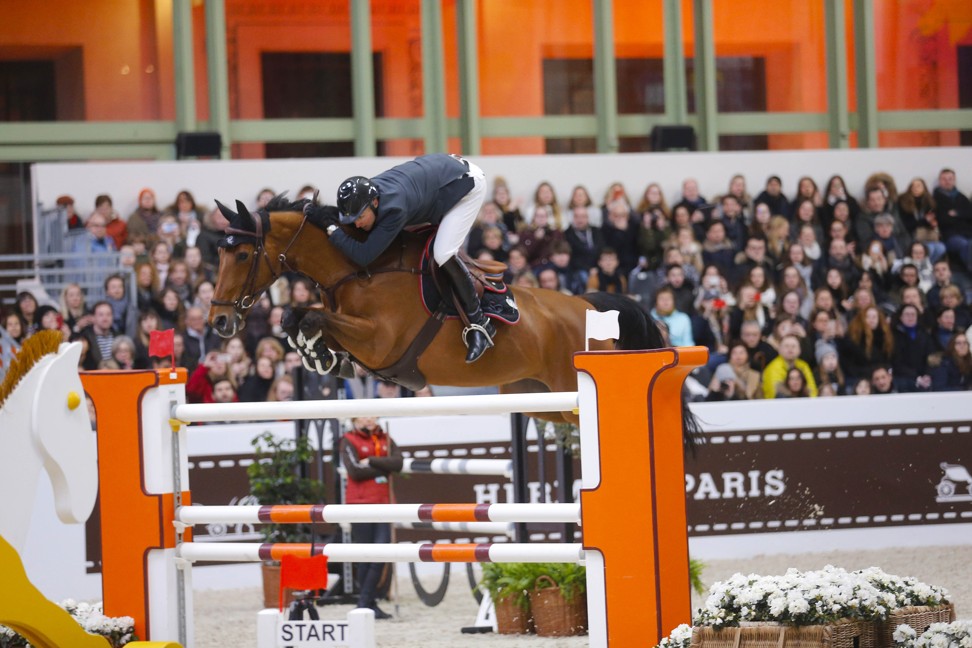 Patrice Delaveau, riding Vestale de Mazure HDC, won the top event, the Prix du 24 Faubourg, in a time of 43.77 seconds as riders raced one another against the clock.
Felix Hasssman, riding on Balzaci, was second, in a time of 44.42 seconds.
How Hermès went from custom-made horse harnesses to boats and planes
Simon Delestre, of France, riding Hermès Ryan, won the Grand Prix Hermès.
Niels Bruynseels, of Belgium, riding Gancia de Muze, was second.
Switzerland's Romain Duguet, riding Twentytwo des Biches, secured victory in the Prix du Grand Palais, with Britain's Robert Smith, on Cimano E, second.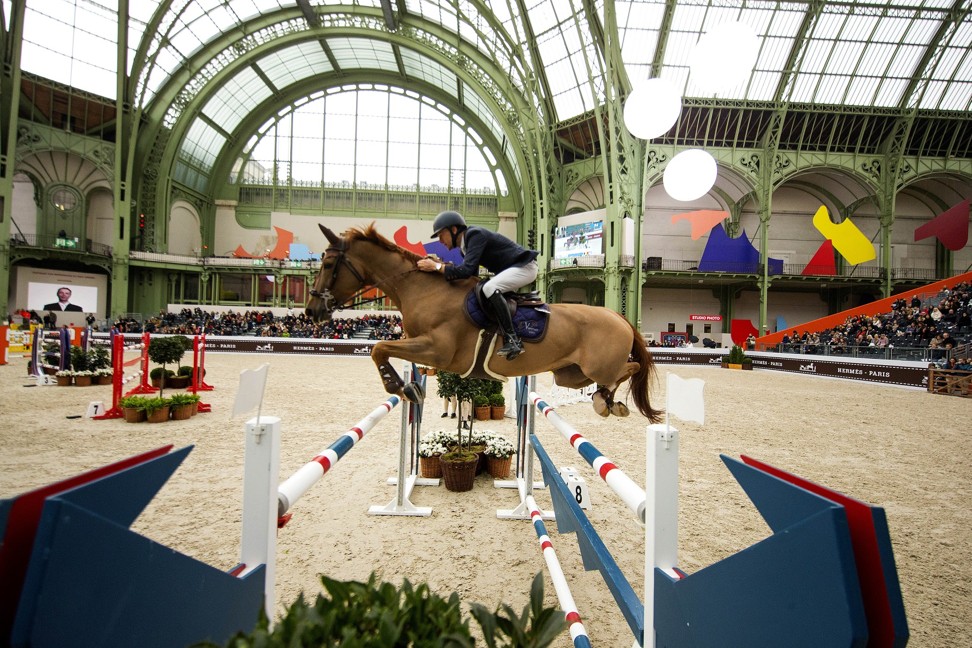 Wilm Vermeir from Belgium, riding Gentiane de la Pomme, won the Prix de la Ville de Paris, with Duguet, on Sherazade du Gevaudan, second.
Hermès Birkin auctioned for a record US$383,522 in Hong Kong
The three-day competition, classified as a five-star international equestrian competition – the highest category classified by the French Equestrian Federation – took place over courses created by international course designer Santiago Varela Ullastres.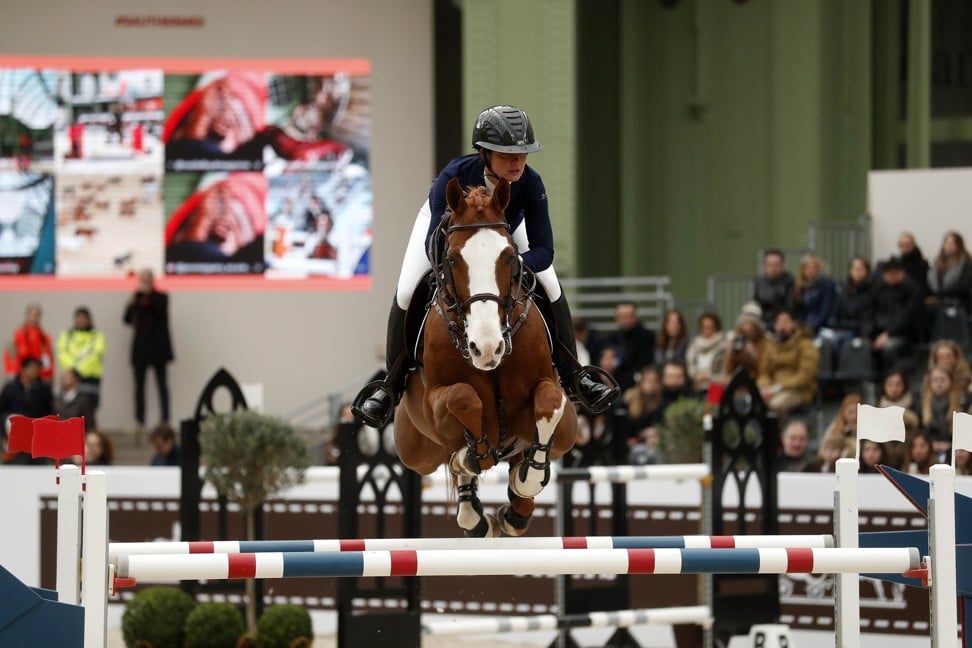 The top 20 rising equestrian stars aged under 25, also took part in the Talents of Hermès trials.
Sweden's Evelina Tovek, riding Mills Sheridan, won the special class event, with Switzerland's Simone Buhofer, riding Flying Girl, finishing second.
Britain's Amy Inglis was first in the class A event on Every Way, with her compatriot Jake Saywell, on Havinia Van De Roshoeve, second.
France's Margaux Rocuet, riding Trafalgar Kervec, and Kevin Gauthier, on Twist de la Butte, won the Talents of Hermès team event.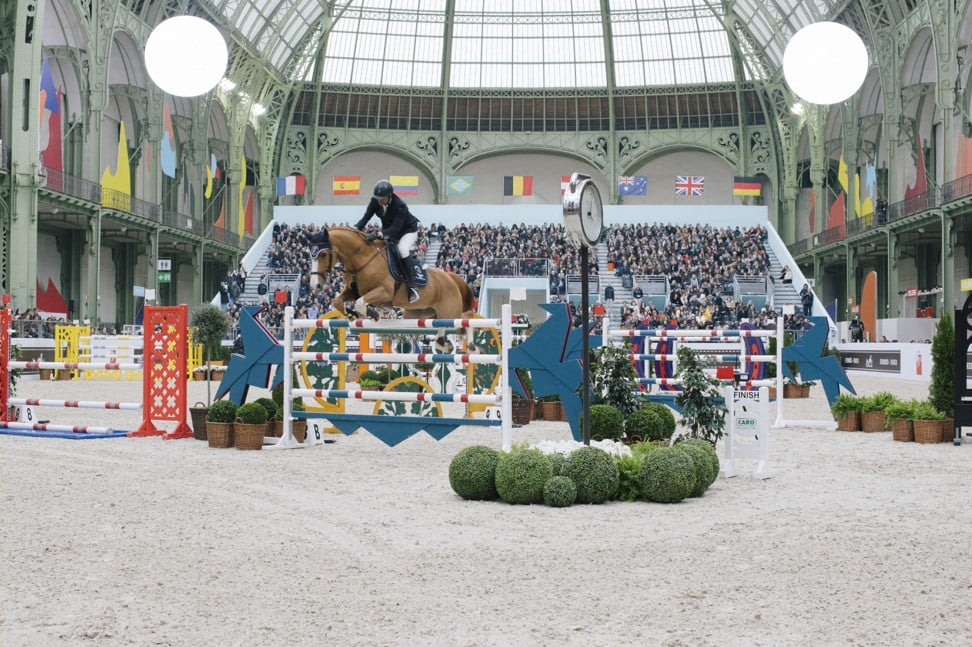 In addition to the thrilling competitions, the event featured a performance of Récréation featuring 70 young Welsh ponies in the arena on each of the three days.
With the theme of Let's play!, activities include pony rides for novices, grooming workshops and a photo booth.
Hermès' silk scarf: how the timeless beauty is made
A smartphone app, H-pitchhh, inspired by a traditional horseshoe pitching game was developed, while a real horseshoe pitching area was set up in the venue for guests to try the traditional game.
Want more stories like this? Sign up here. Follow STYLE on Facebook, Instagram and Twitter