Check out the full list of our favourite restaurants here
With winter finally behind us, here are nine options to help hungry Hongkongers step into the warmer months ahead.
New opening: Steak on Elgin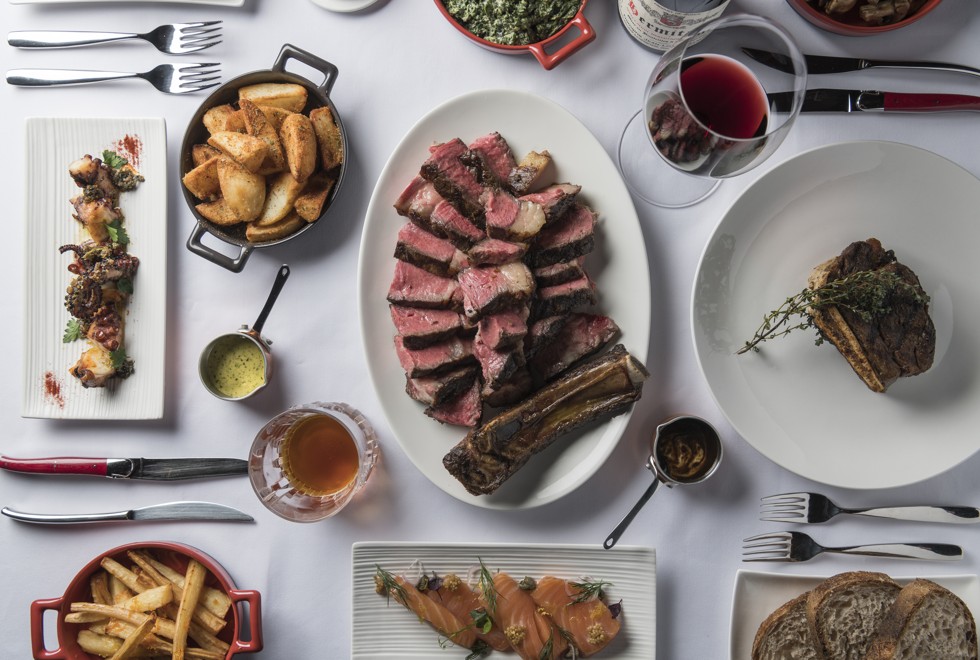 Here's something for all the meat-lovers in town. Steak on Elgin, which specialises in produce from the British Isles, is set to be the next hot spot for carnivorous Hongkongers in SoHo. The menu features a wide range of meats in different cuts (think rib eye, sirloin, porterhouse, dry-aged filet mignon on the bone), seafood options (including fish of the day), and sides (expect hand-cut triple cooked fries, rosemary roasted potatoes, Yorkshire pudding and more). For dessert, there are British classics like Grandma's Boozy Trifle and a selection of European cheese.
The restaurant is headed by Clayton Ma, whose CV covers fine-dining establishments around the globe, including FINDS by Chef Jaakko Sorsa and Armani/Ristorante in Burj Khalifa in Dubai. He has most recently been at the helm of G7 Private Dining in Hong Kong.
Date: soft opened late March
Address: 59 Elgin Street, Central
Six rules for eating dim sum like a Hong Kong pro
New opening: Beef & Liberty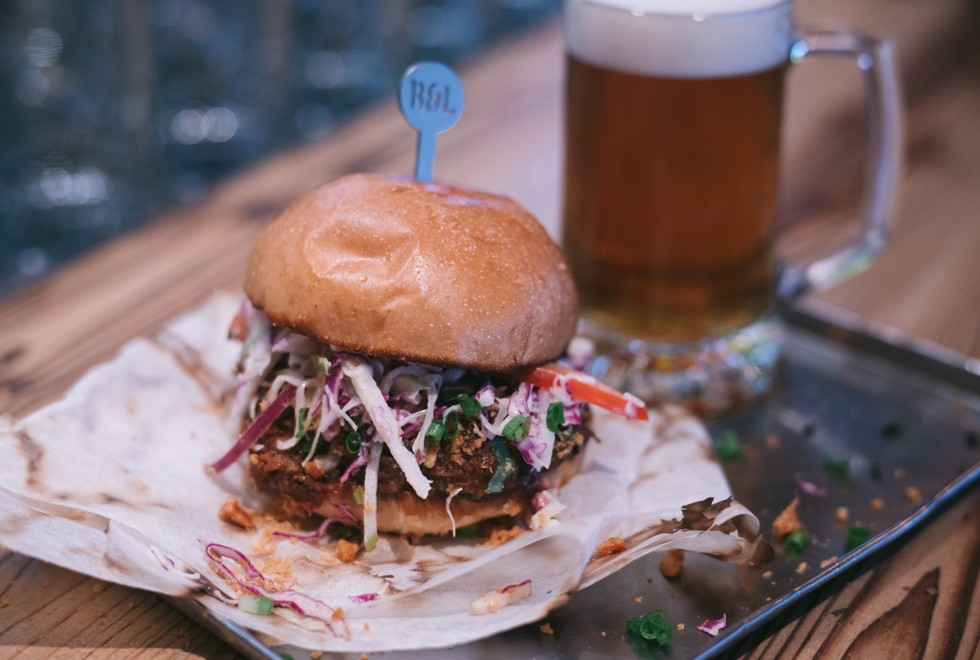 The latest restaurant to open at Hong Kong Airport is Beef & Liberty, a crowd-favourite burger joint that already boasts multiple locations across Hong Kong and Shanghai. Located at the Departure East Hall in Terminal 1, the restaurant can seat up to 120 weary travellers looking to either end or start their Hong Kong adventures on a high note.
On the menu are all of Beef & Liberty's signature items and burgers, like the Notorious P.I.G., complemented with airport-exclusive dishes like Hong Kong milk tea crème brulée and macaroni cheese breakfast sandwich. The interior pays tribute to its new environment, with retro design codes heavily influenced by the golden age of flying in the '60s and '70s.
Date: opens early April
Address: Unit 7E138, Departures East Hall, Terminal 1, Hong Kong International Airport
Where to eat in Hong Kong: hot new restaurants and collaboration feasts to try out in March
New opening: Shake Shack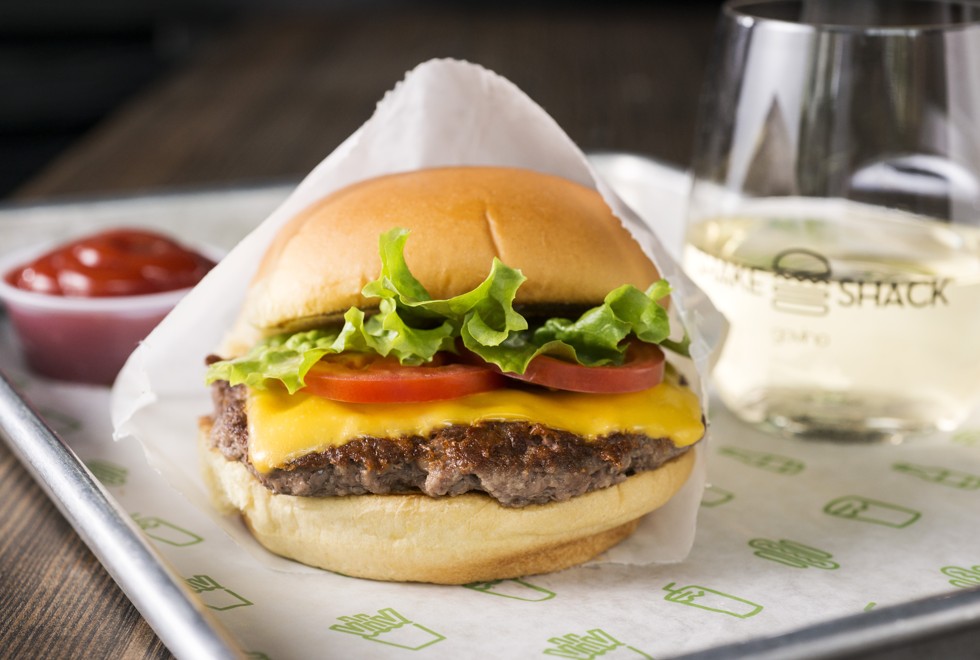 While Shake Shack won't be completely open until a few weeks from now (its exact opening date is slated to fall some time between late April and early May), a pop-up has been arranged to whet our appetite until then. The atrium of the IFC Mall will be transformed into a park on April 14, from 11am until 4pm, recreating Shake Shack's original New York experience.
Shake Shack's Hong Kong location will be set on the 4th floor of the IFC Mall, overlooking the Victoria Harbour – it can't get any more Hong Kong than that.
Date: April 14 for the pop-up; restaurant to open between late April and early May
Address: Atrium, 1/F, IFC Mall, 8 Finance Street, Central (pop-up); Shop 4018, Podium Level 4, IFC Mall, 8 Finance Street, Central (restaurant)
New opening: Inagiku becomes Shikigiku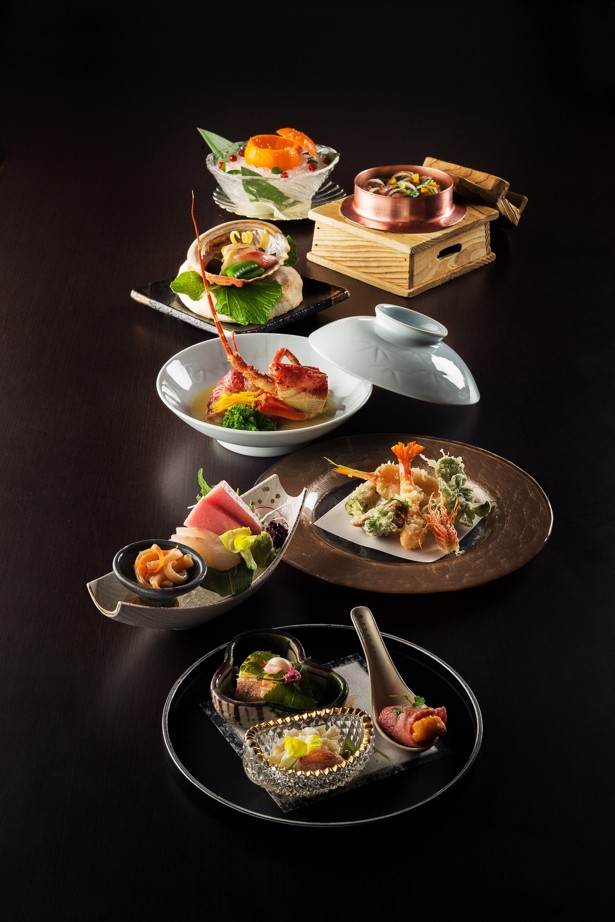 Starting from April 1, Inagiku will be rebranded as Shikigiku. The update comes after a 15-year run in Hong Kong, within which it has picked up awards for its high-end dishes made with the freshest seasonal ingredients presented with culinary expertise. The new name highlights the restaurant's commitment to these values, as 'Shiki' can be interpreted to 'four seasons' in Japanese, referencing the seasonality of its tempura, sashimi, sushi, teppanyaki and Kasieki menus. The restaurants remain in the capable hands of executive chef Goto and tempura chef Sakuma.
Hong Kong's 10 best new restaurants of 2017
To mark the change from Inigaku to Shikigiku, a special launch menu will be offered throughout April and May – and it comes piled with crowd-favourites, like wagyu beef, lobster and abalone, and tempura wagyu beef rolled with sea urchin. The menu is the same across its two locations within the Four Seasons Hotel in Central and The Royal Garden in Tsim Sha Tsui.
Date: April 1 to May 31 for special launch menu
Price: HK$1,580 per person
Address: 4/F, Four Seasons Hotel, 8 Finance Street, Central; 1/F, The Royal Garden, 69 Mody Road, Tsim Sha Tsui
Brooks Brothers' 200th Anniversary Dinner at Lawry's The Prime Rib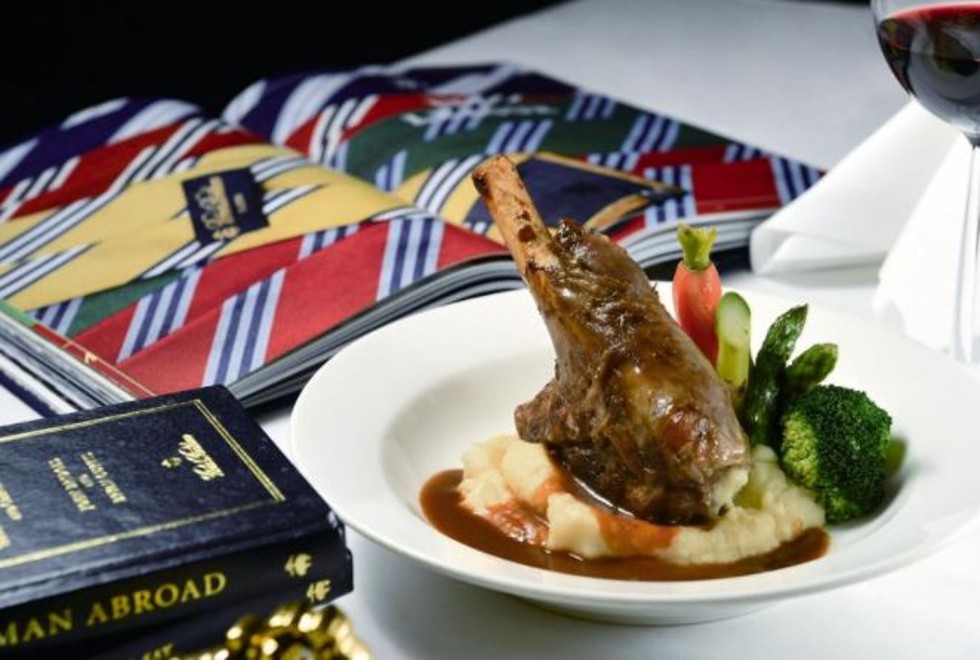 Quintessential American luxury fashion house Brooks Brothers is celebrating its landmark 200th anniversary this year. In Hong Kong, that means a four-course collaboration dinner at Lawry's The Prime Rib, another high-end American export.
The dinner, available for the whole month of April, offers the restaurant's signature USDA black Angus prime rib of beef, which is wet-aged and slow-roasted. Also on the menu are cream of pumpkin soup and braised bone-in lamb shank. For dessert, house-made apple crumble with vanilla ice cream pays tribute to the fashion house's New York City origins.
Date: April 1 to April 30
Price: HK$769 per person; HK$655 per person for Brooks Brothers VIP
Address: Shop 201, 2/F, Hutchison House, 10 Harcourt Road, Central
Where to eat in Hong Kong: January's new dining options
Sevva x Bulgari Aperitivo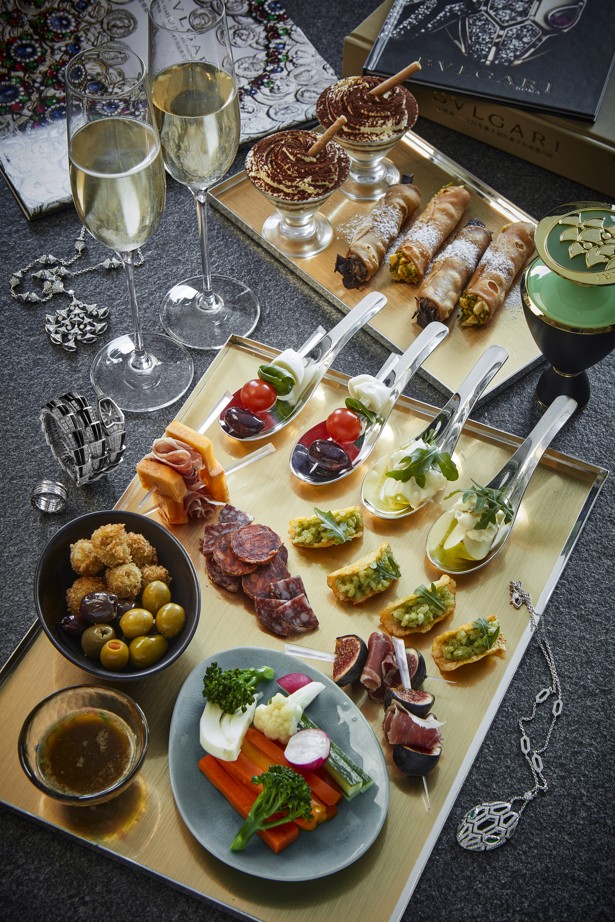 Sevva is bringing la dolce vita to Hong Kong with an aperitivo experience presented in collaboration with luxury brand Bulgari. The collaboration helps celebrate Sevva's 10th anniversary in style by putting a luxurious twist on an essential Italian pleasure.
The menu draws on Bonnae Gokson's years in Italy, and its influence can be seen in items like pear bites with gorgonzola and arugula, parmesan chips with risotto al basilica, and chocolate chip crema. For a tipple (after all, this is an aperitivo!), you can choose between Prosecco, Negroni, Bellini, and Pinot Grigio.
Date: April 6 to May 31
Price: HK$820 per set, additional HK$180 for two alcoholic drinks
Address: 25/F, Landmark Prince's, 10 Chater Road, Central
Restaurant Petrus' Titanic Dinner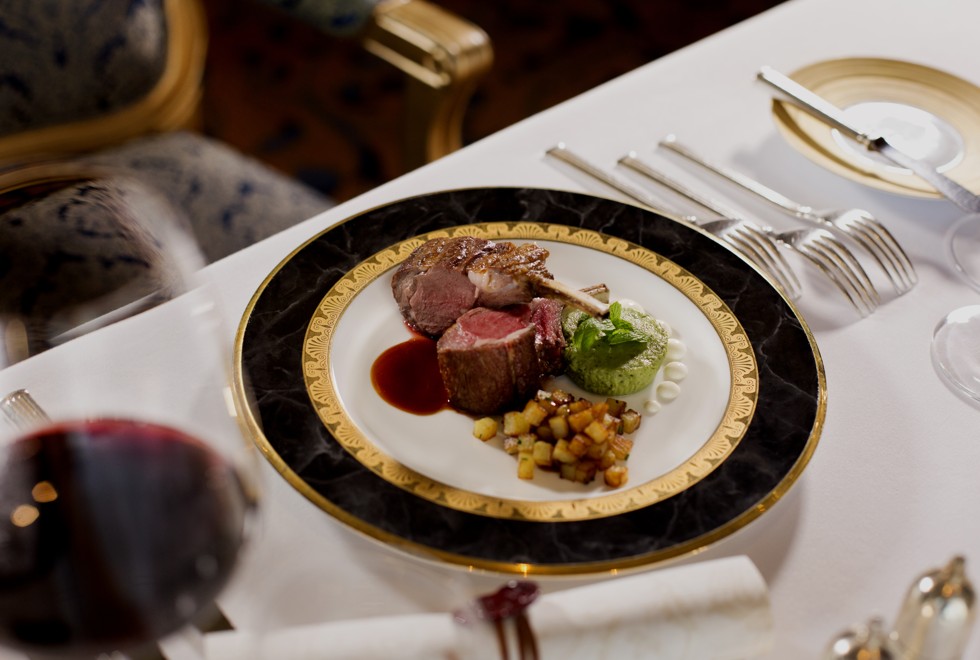 Ever wondered what it would be like to dine within the comforts of the ultimate first-class experience? For one night only, Restaurant Petrus will be recreating the last dinner first-class passengers aboard the Titanic had, exactly 106 years ago when it began to sink on April 14, 1912 at 11.30pm.
Where to eat in Hong Kong: December's new dining options
The titanic 10-course dinner is a not-to-be-missed experience for those who are gripped by the ocean liner's romantic, and ultimately tragic, history. Its first-class ticket experience was known for its opulence, so it comes as no surprise that a dinner paired with wines from the early 20th century comes with a hefty five-figure price tag (don't forget the 10 per cent service charge!).
Actual dishes will be given a slight modern interpretation, but dishes will remain as true to the original as possible. Prepare to be transported back in time, with dishes like filet mignon lili, sauté of chicken Lyonnaise, lamb with mint sauce, and Waldorf pudding.
Date: April 14
Price: HK$2,388 per person; HK$25,888 per person with wine pairing
Address: 56/F, Island Shangri-La Hong Kong, Admiralty
Haku x Kaviari Caviar Tasting Menu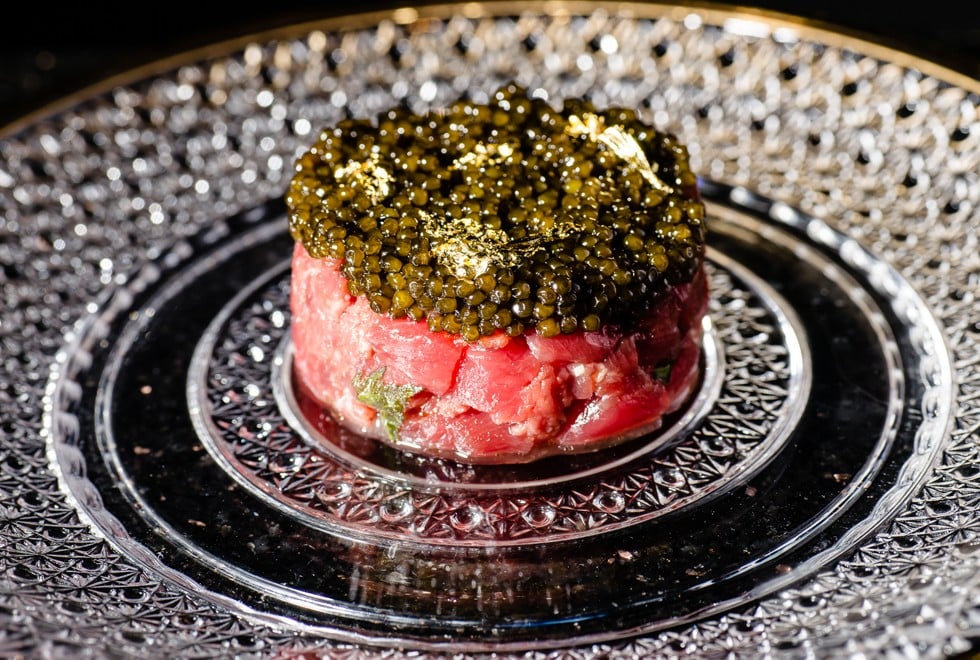 There's nothing quite like caviar to help elevate any occasion, and the eight-course degustation menu created in collaboration between Haku and caviar house Kaviari aims to rise to the occasion. Kaviari, which practises sustainability towards farm-raised caviar, will be gracing the table set by Agustin Balbi of Haku, for a one-night dinner on April 18.
Highlights of the dinner include king crab with daikon, shiso and caviar, and blue fin tuna with Polmard beef and Kristal caviar (we can vouch for the latter, it being one of our favourites). Dinner ends with Mochida tomato with Japanese Amaou strawberries and granita.
Where to eat in Hong Kong: Five of the best spicy hotpot restaurants
Date: April 18
Price: HK$2,500 per person
Address: Shop OT G04B, G/F, Ocean Terminal, Tsim Sha Tsui
Amber x Restau k yamauchi Four-Hands Dinner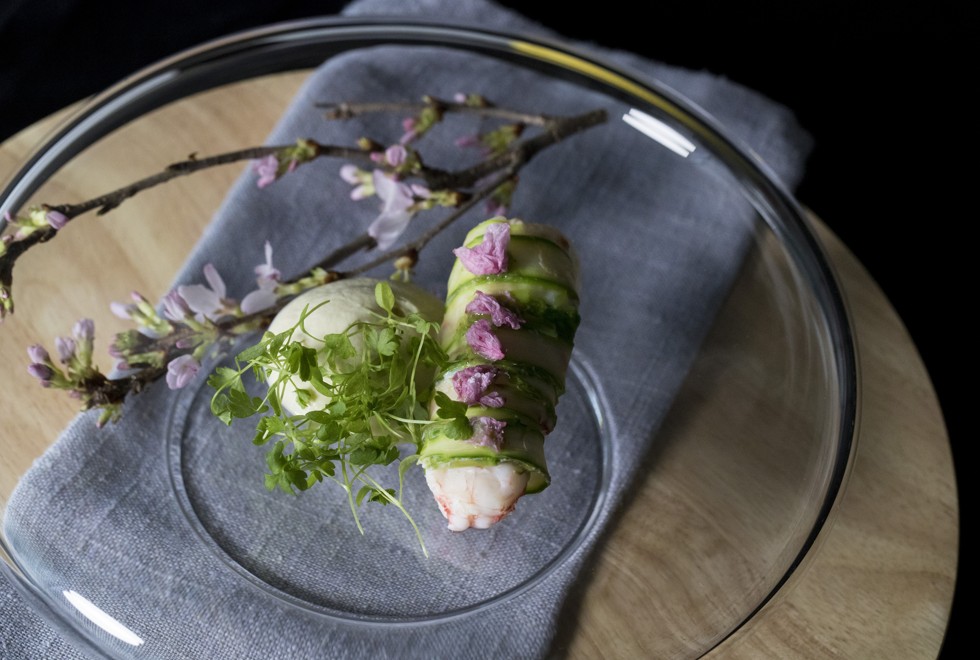 For the first time, Japanese chef Kenichiro Yamauchi joins Richard Ekkebus of Amber and The Landmark Mandarin Oriental, for a four-hands collaboration dinner. Yamauchi is the chef and founder of his eponymous French restaurant Restau K Yamauchi in Nagoya, and is known for his innovative approach to fine dining.
The menu showcases each chef's savoir faire, with items ranging from duck foie gras fondant with preserved black winter truffle and white asparagus from Amber, and genji wagyu beef with Japanese parsley, charred leek and kogomi sauce from Restau K Yamauchi.
Date: April 23
Price: HK$2,688 per person; additional HK$1,888 per person for sake pairing
Address: Amber, The Landmark Mandarin Oriental, Central
Want more stories like this? Sign up here. Follow STYLE on Facebook, Instagram and Twitter