Boy band Stray Kids are roaring on YouTube.
The nine-member group's official music video for the song District 9 has garnered more than 13 million views on YouTube as of Monday, a week after its March 26 release.
Their successful debut raised hopes the K-pop group could write history again following the phenomenal success of the seven-member boy band BTS.
Stray Kids dropped their first debut album "I am NOT" on the same day.
They beat out another popular boy band Wanna One's "Energetic", setting a fresh record for most-viewed debut album within a day after its release with 4,274,649 views.
K-pop boy band Wanna One and Unesco help girls around globe get basic education
Considering K-pop giant JYP Entertainment's official YouTube channel has over 7.4 million subscribers, it may not come as a big surprise.
But the highest view count for the rookie K-pop group and fans' comments indicate the Stray Kids could rise to the top in the near future.
Before their first album, Stray Kids appeared on Mnet's survival reality programme Stray Kids, aired last year. Their performance there went viral. The show has created numerous fans that supported the band to make its debut on the stage.
Unlike many talent search programmes where competitors worked to secure a spot in the band's final line-up, Stray Kids had to prove their worth to debut on JYP Entertainment.
Five Asian artists that shot to global stardom in 2017
In addition, Stray Kids released a pre-debut album titled "Mixtape" in January, which proved their rapping and song-composing skills are strong enough to appeal to K-pop fans. The album made No.2 on the World Albums chart and the band rose to the top among the five K-pop groups to watch in 2018 by Billboard.
Their viral debut album has caused those who are familiar with the music industry to wonder how the boy band were able to pull together instant success with their debut.
JYP tried not to be so upbeat about their successful debut but didn't hide its satisfaction.
CL and EXO headline party at PyeongChang Olympics' closing ceremony
"Domestic audiences and fans have already become familiar with the band since they performed on Mnet's reality show," a JYP official says. "International fans, on the other hand, seemed to enjoy the powerful music and performances.
"Given that the majority of the comments on YouTube channel were written by non-Koreans, we think global fans of our artists, like 2PM, Got7 and TWICE, have supported them as well."
Like Stray Kids' pre-debut album "Mixtape", all of the songs on the "I am NOT" album are co-written by Bang Chan, Han, and Changbin under the name 3RACHA.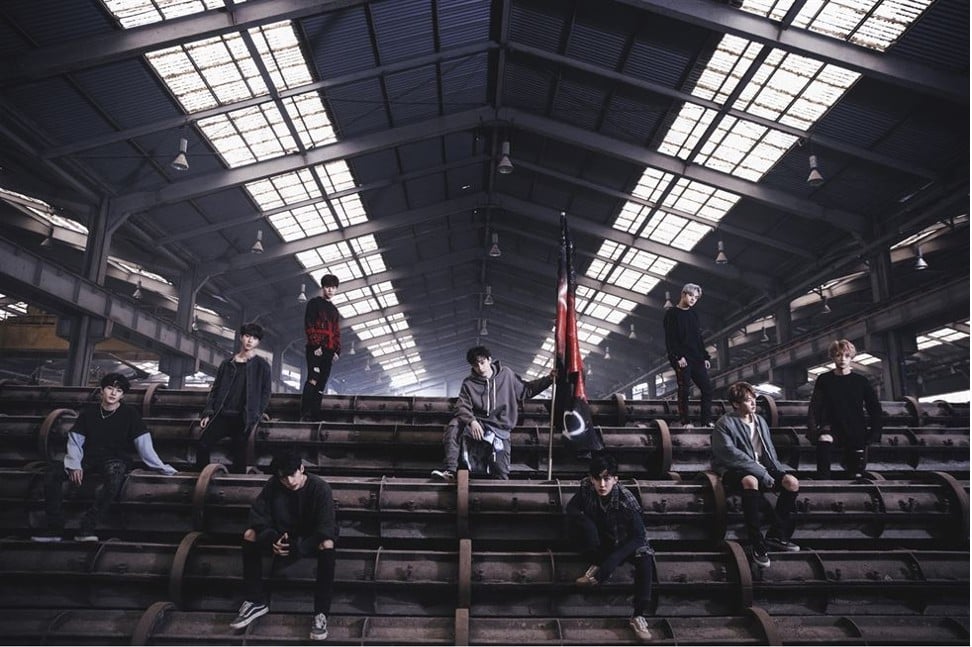 Among seven songs featured on the album, the song District 9 incorporates sirens, EDM breaks, rock, and hip-hop dance moves that throw the band's rappers into relief. The single overflows with charisma, a catchy chorus and powerful beats.
How D.O. of Korean boy band EXO made it big on the silver screen
"We don't want Stray Kids to be categorised into one specific genre. They're young and open to various possibilities," a JYP official says. "For now, we just want them to focus on their unique talent and charms to shine."
In the band's co-written lyrics, Stray Kids have their own stories to tell and their own path to make. Besides District 9, other tracks like Mirror and Grow Up discuss the band's search for identity and desire to speak for the young.
Stray Kids' plans for touring overseas are unclear at the moment but JYP Entertainment is positive about reaching out to non-Korean fans.
"We are getting positive feedback from both inside and outside the country but it's too early to tell whether Stray Kids will perform abroad because they just made their debut," a JYP official says. "We are grateful for fans, especially those who commented that Stray Kids perform their own music and thus deserve their own stage to stand on."
Want more stories like this? Sign up here. Follow STYLE on Facebook, Instagram and Twitter
This article was originally published in Korea Times.