In the town of Shiogama in Miyagi Prefecture, there's a residential neighbourhood overlooking Matsushima Bay, the epicentre of Japan's catastrophic March 2011 earthquake and subsequent tsunami.
On a quiet street there, chef Hideyuki Irakawa and his wife, Michiko, have been serving samurai food from their restaurant, Chimatsushima, for the past two decades.
The smoky, wholesome cuisine has given fighters a nutritional leg up for hundreds of years, but now its varied flavours are tempting a wide array of locals and tourists.
Gregory Wong on Japanese food, TV and 'Plan B'
The Irakawas have made it relevant for the 21st century by adding touches of artistry that feel distinctive to the Tohoku region; last year, when Miyagi prefecture celebrated its inaugural Michelin Guide, theirs was one of 11 local restaurants to earn an initial star.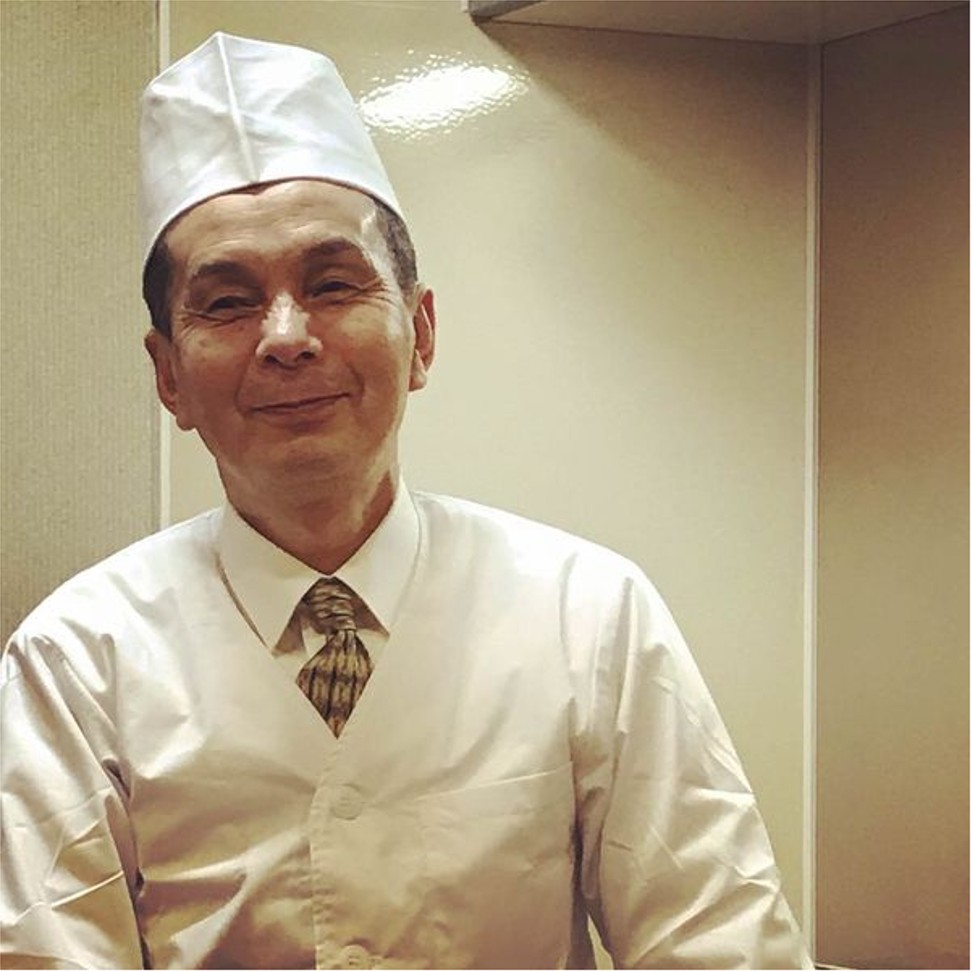 Tohoku, which makes up the entire northeast of Honshu, Japan's main island, is essentially the country's New England, with colourful foliage in the autumn and extremely snowy winters.
It's also where samurai cuisine rose to prominence in the 1600s, during the important Edo period.
Off the beaten path in Japan: overlooked towns worthy of a road trip
Back then, Japan's prized athletes typically ate a simple diet of miso soup and brown rice to carbo-load for battle.
Adding textural variety and strong flavours helped encourage them to consume more grain, so kitchens of the era experimented with adding distinctive, salty side dishes: pickled vegetables and plums, seaweed, and natto, a fermented soybean paste.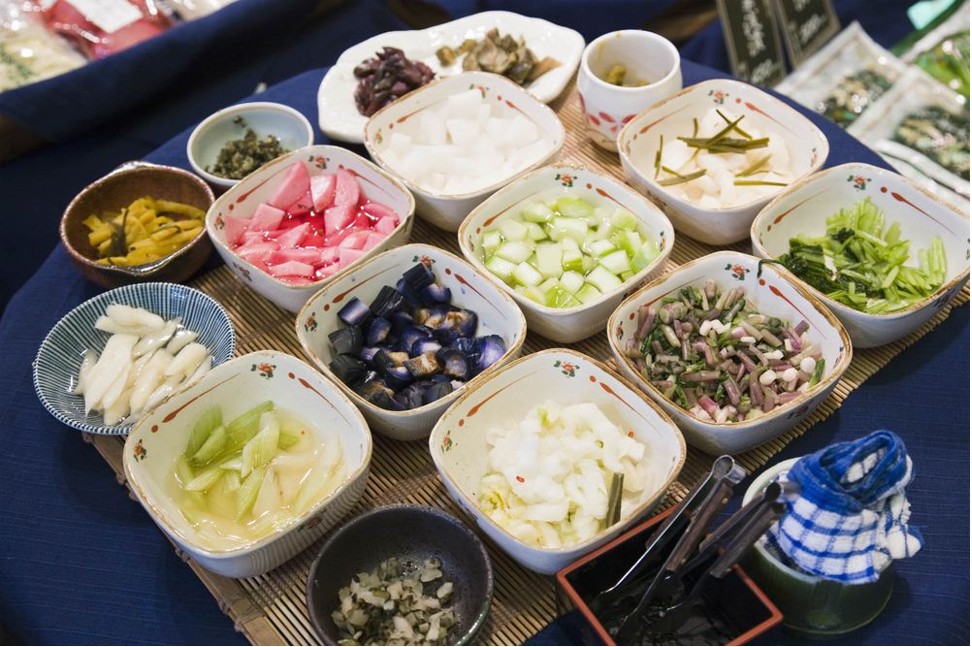 Both samurai cuisine and the Tohoku region remain wildly under the radar.
Only 1.3 per cent of foreign tourists to Japan venture to Miyagi or Tohoku's five other prefectures – Akita, Aomori, Fukushima, Iwate, and Yamagata.
5 must-see Unesco sites in Japan
Yet, some of the world's most recognised chefs, from Daniel Boulud to David Bouley, have taken a fascination with Tohoku's culinary history, and Michelin's support is only catalysing the prefecture's reputation as a bastion for top-notch, warrior-worthy eats.
Building blocks of a butt-kicking diet
The rise of samurai cuisine is largely credited to Masamune Date, a feudal warlord known as the One-Eyed Dragon of Oshu.
In the late 16th and early 17th centuries, he was the most powerful samurai in Tohoku – but he was also known as a culinary innovator.
If you want to demonstrate that you have wealth as a samurai, you bring out a three-year-old miso – it's like bringing out an aged Bordeaux
To this day, cooks produce a strong red miso made with soybeans and koji (a mould that replaces malt) that's fermented and aged at a brewery near the base of Sendai Castle, which Date built in 1593. It's the star ingredient at restaurants like Nacrée, a Michelin one-star spot designed by Kengo Kuma. There, Minoru Ogata – a former sous chef at the three-star L'Astrance, in Paris – uses the miso to marinade thick cuts of roasted bacon.
Japan's new luxury sleeper train is the ultimate travel experience
This condiment is also a bit of a status symbol.
Eric C. Rath, a University of Kansas professor specialising in dietary cultures of premodern Japan, says that because miso improves with age, it traditionally carried a socio-economic heft among the warrior class.
"If you want to demonstrate that you have wealth as a samurai, you bring out a three-year-old miso – it's like bringing out an aged Bordeaux," he says.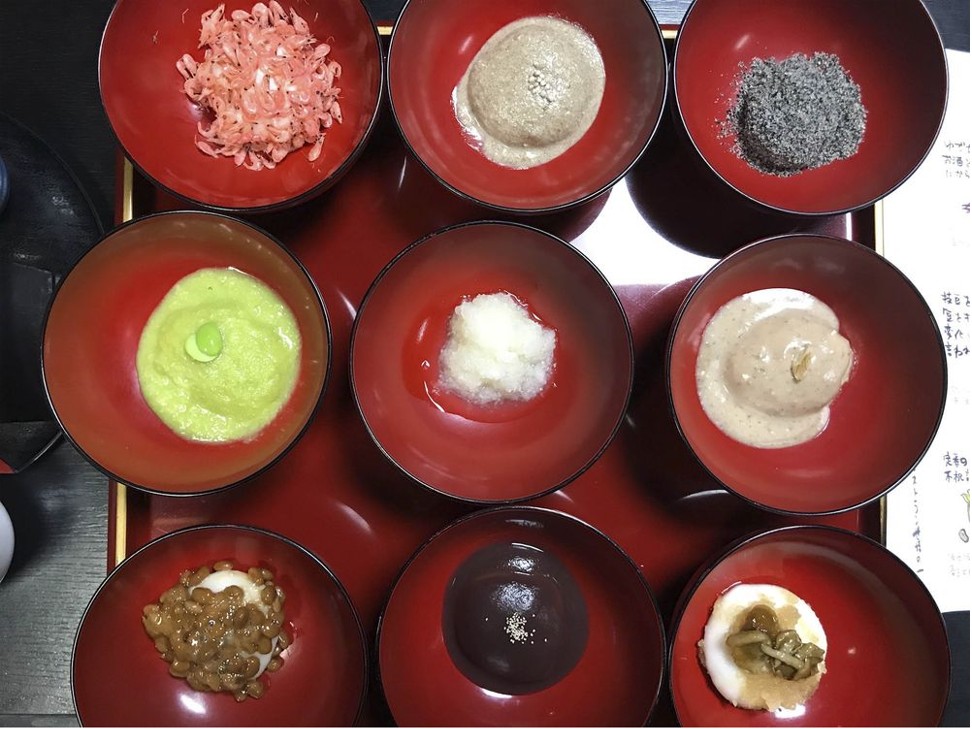 Another key element to Tohoku's samurai diet is yukiwari ("snow-breaking") natto soybean paste, which includes more salt and koji than the traditional version.
Versions of the dish have been consumed since the 11th century; it has the texture of caramel and the pungency of a stinky cheese, and is meant to efficiently fill up your belly, restore warmth, and provide the energy for battle. (As a side bonus, it's also a known-probiotic and immune system booster.)
Japan's new luxury express train may be the best way to see Kyoto and Osaka
At Chimatsushima, Irakawa serves yukiwari natto with a dollop of red beans and rice – then the whole dish is garnished with gold leaf, lotus root, wasabi, ginkgo nuts, seaweed jelly, and the Japanese citrus ponkan.
Tsukemono, or pickled vegetables, are the last pillar of a complete samurai diet.
Given the lack of refrigeration, pickling helped the warriors eat vegetables out of season, and the brininess and crunch helped break up the monotony of rice.
In Tohoku, the most common variety is made with daikon radishes that are smouldered over chestnut and cherry wood chips, then pickled in rice bran, salt, and sugar for several months.
The result is called iburi gakko, or "wood-smoldered pickles", and it has a simpler, smokier taste than your typical, vinegary cucumber.
In the global spotlight
Despite the broader attention, restaurateurs and other hospitality industry leaders have had trouble fully capitalising on the region's recent renown, says Elizabeth Andoh, author of Kibō: Recipes and Stories from Japan's Tohoku.
"To some extent, a shadow of concern still remains regarding the safety of Tohoku's food and possible radiation contamination."
This sentiment persists, she says, despite Japan's rigorous food-safety monitoring.
Freediving fisherwomen of Toba, Japan, preserve an ancient tradition
Although the 2011 Fukushima disaster brought much tragedy, it did result in added attention to the region and its food from notable sources: famed chefs Daniel Boulud, David Bouley, Patrice Martineau, and Michael Romano all travelled to Tohoku to show solidarity with the region and promote its food.
To some extent, a shadow of concern still remains regarding the safety of Tohoku's food and possible radiation contamination
Romano, a chef-partner of Union Square Cafe and director of culinary development for Union Square Hospitality Group, says his visit to the Tohoku town of Kamaishi was "one of the most memorable events of my life".
The new-found accolades from Michelin are poised to reinforce that message.
So, too, is a project called "New Tohoku", whose aim is to revitalise the region and welcome tourists; it's run by a government entity called the Reconstruction Agency that's repositioning Tohoku around its samurai culinary offerings and rich warrior traditions such as swordsmanship.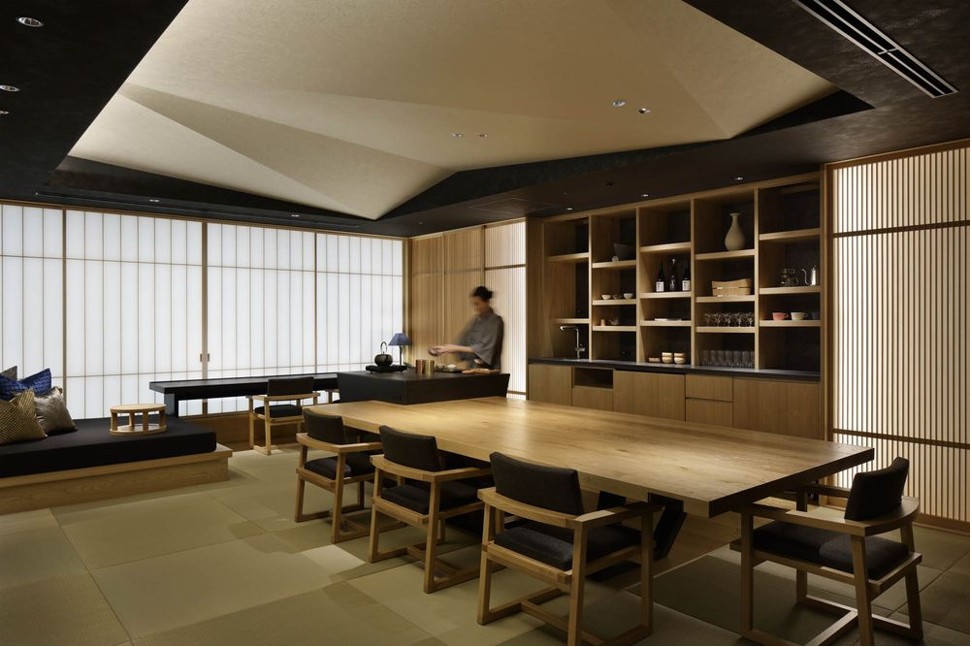 Awareness of samurai cuisine is spreading beyond Tohoku.
In Tokyo, the new Hoshinoya hotel was constructed on top of an old samurai house of the Sekai family, and chef Noriyuki Hamada serves his food, including plenty of pickled radishes, on reclaimed wood dishes made from the former structure.
At Elements, a Michelin one-star in Bangkok that features French food with hints of Japanese influence, the chef serves iburi gakko.
Luggage-free service adds luxury to Japan travel
And Samurai Gourmet, the wildly popular fictional television series that began streaming on Netflix last year, is about the pickled food cravings of a Japanese retiree with a samurai alter ego.
"All of these communities across [Japan] are scratching their heads [asking]: "'What kinds of foods do we have to draw visitors?'," Rath says.
"In the wake of the 3/11 disaster, accentuating the samurai connection with Tohoku foods certainly places them in a more positive light."
Want more stories like this? Sign up here. Follow STYLE on Facebook, Instagram and Twitter