China's label-obsessed youth fuel luxury streetwear collaborations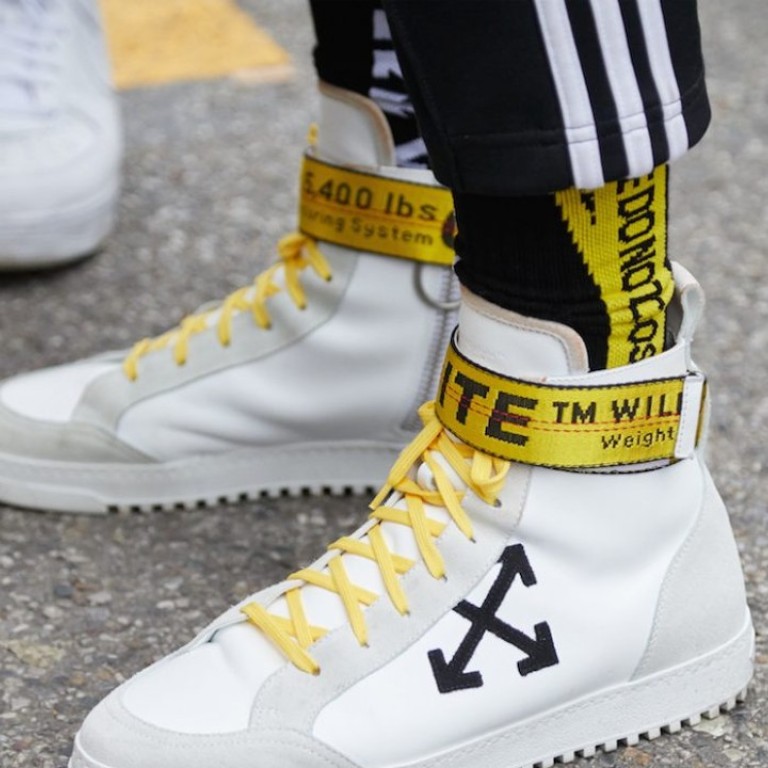 This article was written by Ruonan Zheng and originally published in  Jing Daily
Collaborations between luxury and streetwear brands have created a real kerfuffle among China's young luxury consumers. 
Whether it's Rimowa's collaboration with Supreme, Jimmy Choo with Off-White, or Alexander Wang with Adidas, more and more luxury brands are stretching the limits of their old-world heritage with ultra-hip, but potentially far more ephemeral labels. 
Chinese netizens were particularly vocal about the hiring. 
Some expressed regret that Louis Vuitton was delving into streetwear. 
"The alliance has been formed – LV and Balenciaga belong to the high-end streetwear club, while Chanel and Dior still stay true to their luxury roots," wrote Sheryl Wu, 27, a senior analyst working on Wall Street. 
"As someone who religiously follows street trends, the news makes me want to track Abloh's next move," wrote Michael Zhang, 24, a Beijing native studying in New York. 
"I probably won't buy his Louis Vuitton stuff because it's not streetwear," he said because major luxury brands lacked the authenticity he associates with streetwear.
For others, luxury brands and streetwear brands are not so different. 
Alex, a senior analyst working in the media industry, thinks Abloh brings a refreshing perspective to both industries. 
Quoting a previous interview where the designer talked about turning Off-White into a high-end streetwear brand, she said: "LV's recent hir[ing] shows its willingness to target young consumers, but not to compromise its own perceived luxury value." 
She said she first became interested in Louis Vuitton's menswear when her idol, Liu Haoran, was invited to attend its Paris fashion show. 
China's youth fuel streetwear
Such diverse responses from consumers show how hard the Chinese millennial may be to please. 
Yet, Louis Vuitton obviously believes making the effort to reach them is worthwhile. 
In 2017, 28 per cent of the brand's revenue came from Asia. 
China is its core growth engine, and young Chinese consumers are its fuel. 
Much like its digital-native peers elsewhere, it has taken a stronger interest in streetwear brands. 
According to the latest report from OFashion and Nielsen, from 2015 to 2017, the growth of streetwear consumption in China was 3.7 times higher than others, reaching 62 per cent year on year.
Todd Hessert, the founder of Globe Fashion Runway, said that the boom in interest was the result of the influence of reality variety shows in China. 
Shows such as The Rap of China, Street Dance of China, Hot Blood Dance Crew, and Running Men have pushed street fashion from the underground into the mass market 
Many Chinese celebrities were now dressing in street brands that are popular in Europe and North America, Hessert said, and Chinese millennials were following suit. 
Well-known celebrities dressed in lesser-known streetwear labels have injected some much-needed novelty into the public's fashion sense. 
The report also named actress Yang Mi, and two young, heart-throb actor-singers Kris Wu and Lu Han (known as "Little Fresh Meat" in China) as trailblazers when it comes to the streetwear market on the mainland. 
Their appearances in streetwear brands in the airport, at press events, and on reality shows has helped create a frenzy among fans who want to copy their looks.
Die-hard fans, who have been wearing streetwear since high school, have developed a deeper understanding of the stories and styles behind each label, and are high-frequency buyers. 
They account for 48 per cent of the streetwear market share in China, and often spend as much as between 60 per cent and 80 per cent of their disposable income on streetwear brands. 
Mass-market consumers, who recognise most well-known brands, but are less interested in street culture, are more likely to encounter streetwear through collaborations between luxury and streetwear brands.
So what's next? 
As the boundaries between luxury and streetwear continue to blur, a new territory has been discovered in which to activate young Chinese consumer spending. 
Hessert remains positive about the future of such crossovers. 
"Personally, I think this is positive energy," he said. 
"The fashion industry is, itself, a way of selling creativity. 
The cooperation between street brands and luxury brands helps achieve a better cultural collision between the two."
Some Chinese consumers are not convinced. 
They criticise creative directors who devote their talents to maximising revenue, and there's a risk that a young, trend-conscious audience, will prefer to find lesser known, newer brands. 
They question whether such crossovers can constitute a long-term strategy and if luxury brands can adapt to the speed at which streetwear evolves. 
"Today's millennials are much more volatile, and looking for diversity," Louis Houdart, founder of the design company Creative Capital, said. 
"The cooperation with streetwear is a difficult and dangerous exercise for luxury brands. 
"When the traditional slow speed of luxury brands meetsthe speed of fast fashion, they risk diluting their brand image."
Want more stories like this? Sign up  here. Follow STYLE on  Facebook,  Instagram and  Twitter

High-end brands, including Louis Vuitton, are increasingly teaming up with streetwear makers to produce products targeting the nation's millennials