These days veganism – the practice of abstaining from eating or using animal products – is often associated with beautiful Instagrammable images of smoothie bowls, Buddha bowls, zoodles (a.k.a zucchini noodles), and, above all, fantastic silhouettes and facial complexions of its many disciples, all posted on social media in a swathe of aspirational images.
Many people in the West, particularly the United States, Britain and Australia, have readily embraced the idea of adopting a vegan diet and way of life – convinced about the benefits promoted by an holistic, plant-based and environmentally friendly lifestyle.
1. David Yeung, co-founder of Green Monday
Now these ideas are making their way to Hong Kong and China thanks to the efforts of environmental movers and shakers, such as David Yeung, co-founder of Green Monday, the social enterprise working to reduce Hong Kong's carbon footprint one meal at a time by raising awareness of the livestock industry's towering impact on global warming.
Yeung says that at least 1.6 million Hongkongers are practising some form of vegetarianism as the public begins to realise – and exercise – the power of their dietary decisions on the planet.
Green Monday, which was launched in 2012, has opened the plant-based concept stores – Green Common at many locations in Hong Kong, including a pop-up at Hong Kong International Airport, to help bring a different food mindset to the city.
5 ways to go vegan this Veganuary
The Green Common stores have helped to introduce many exciting innovative plant-based products to Hong Kong, such as the Beyond Burger – a protein-packed vegan burger that looks, cooks and tastes like fresh ground beef – Just Scramble – a protein-packed alternative to eggs – and a new venture, Omnipork by Right Treat – a plant-based alternative to pork which will debut in June.
Yeung also continues to promote its green mission with initiatives such as organising Monday's The Future of GREENovation Forum 2018, in Hong Kong, which brought together luminaries from around the world, including food-tech entrepreneurs, impact investors, influencers and digital media experts to share their ideas about sustainable innovation and inspire businesses and individuals to make conscious choices for a greener future.
Sonalie Figueiras, founder and editor-in-chief of Green Queen, a popular health and wellness platform in Hong Kong, who also acted as MC of the forum, says influencers have a crucial role to play in influencing people about the benefits of veganism.
"These people are changing the world on a massive scale," Figueiras says. "I have nothing but time for them – and space in my heart and professional life – to promote their message."
Why temple food could be the next global wellness trend
Here we talk to some veganism influencers about making their mark for a meat-free world.
2. Jodi Monelle, founder and CEO of LIVEKINDLY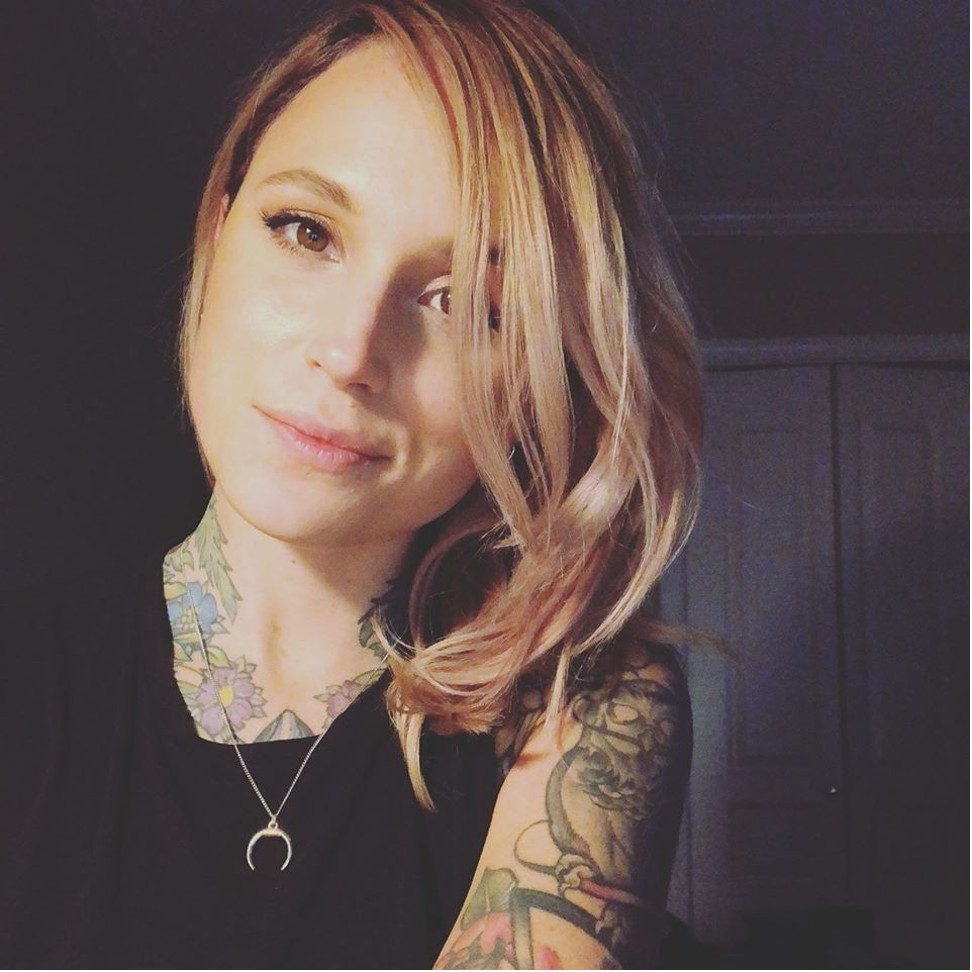 The British vegan's website LIVEKINDLY is beautifully crafted to present the plant-based community to a world that is, perhaps, finding it rather intimidating.
Drawing strength from video stories that go viral whenever they go up on Facebook and Instagram, LIVEKINDLY recently celebrated its one-year milestone and continues to reach more than 40 million people per month.
Animal lover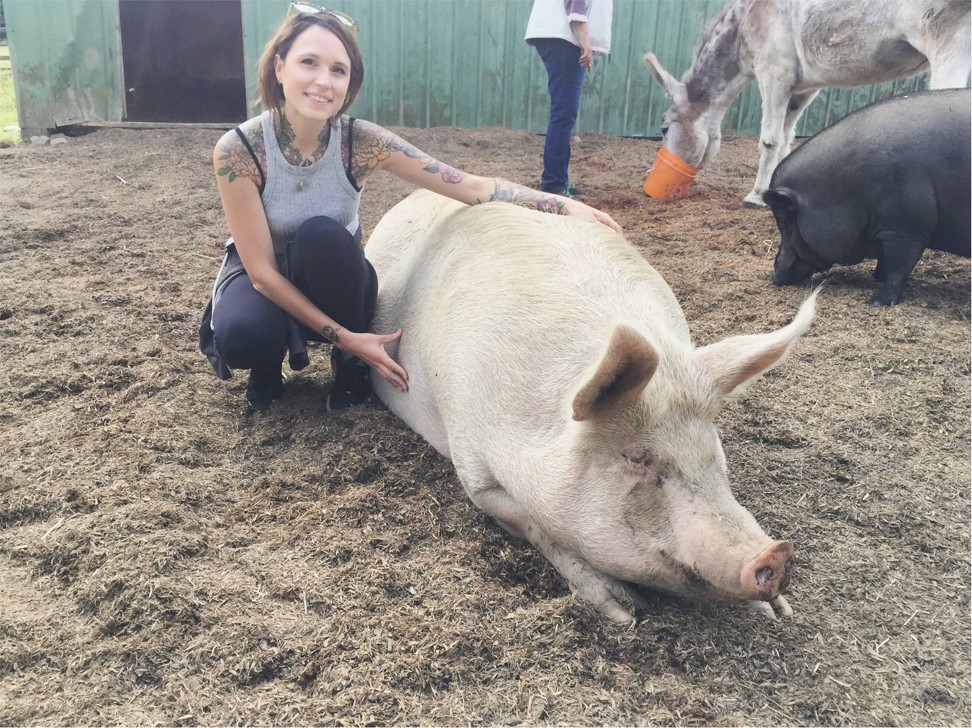 "I was always interested in animal documentaries as a child," Monelle says.
"Back then there was never really the term vegetarianism or veganism floating around.
"I always wanted to travel the world and save animals.
"Like most people I was also disconnected from food.
"I travelled to New Zealand and worked with my partner, watched Cowspiracy: The Sustainability Secret [a documentary about the effects of cattle on the environment] and we just felt so stupid that we were so unaware about how milk came about.
"I was really upset that I was part of that. Even though we didn't know then how to go vegan exactly, we had no reason to justify eating meat."
Vegan, organic, non-GMO and gluten-free: chefs are answering the call for dietary needs
A network of vegan stars
She says: "At first, I was running a small food blog but felt like I was not creating enough impact.
"I was frustrated. When you do it you realise you have to go full on, or else it's just a drop in the ocean.
"I also noticed there was not a place to find all the information in one place – you have to go here for ethical animal rights, and [for] recipes another.
"I wanted to create a solution for myself, basically, so I stopped running that blog and started to approach bloggers to guest write for me because I had no money.
"A good friend of mine created the website for me. I was working with these bloggers and contributors who were mostly vegan and as passionate as I was to drive the message forward.
"All of a sudden we were getting such high engagement and traffic. I couldn't believe it! The rate of growth on Facebook really took off."
12 under-the-radar foodies to follow on Instagram
Growing with the audience
Monelle says: "As we've grown we have been taking note of how people are responding to our content.
"Our content has gone through a revolution over the last year.
"We originally started by sharing non-graphic but educational videos, as for me, I wanted a more educational approach and not scare people into veganism.
"I wanted to make it as welcoming as possible. I wanted it to be suitable for everyone."
Big-name attractions
She adds:"What I have noticed, which is very interesting, especially in the UK and North America, is that mainstream media is increasingly picking up the positive side of veganism.
"Well, this is what we want. We want to [have an] impact [on] the big boys in the game.
"We have to remember to never exaggerate the benefits of veganism. Most people, when they realise the truth, they do want to be part of the change."
Top 10 foodie spots revealed – and the winner is surprising
3. Greg Steltenpohl, co-founder and CEO of Califia Farms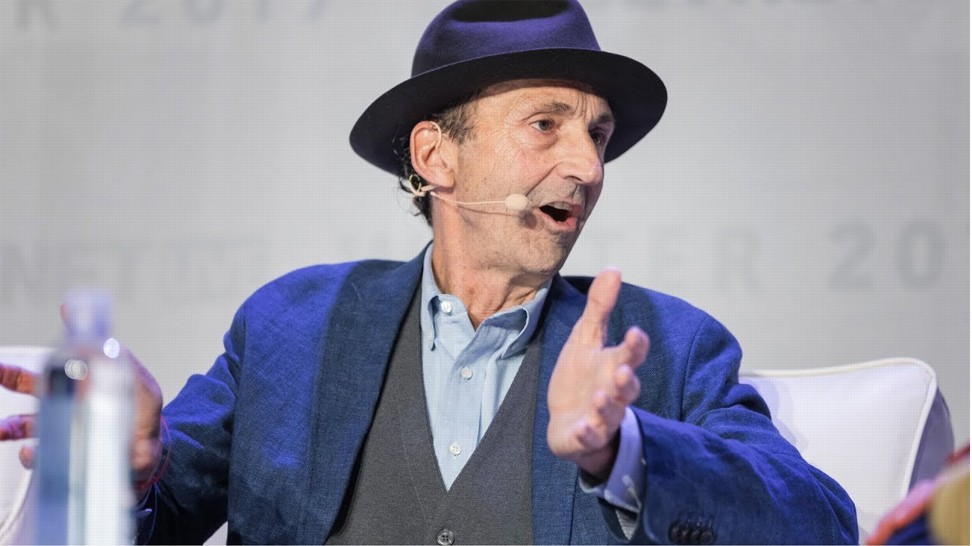 If you are in the plant-based world or have dabbled in it before, you must know about Califia Farms' plant milks.
Beloved by hipsters and vegans alike, the high-end plant milk brand best known for its non-GMO, sustainably sourced almond milk, has gone global with its plant-powered messages and mission to keep ingredients as clean as possible.
PS: Califia comes from the name of a goddess that inspired the name of California; naturally, Califia is pronounced the way you would say "California".
Steltenpohl, a Californian native who embodies the spirit of that land of sunshine, is often applauded for his sustainable production efforts and for remaining solidly uncompromising in brand identity and strategy.
Why aim high?
"This shift in [consumer demands] between generations is happening everywhere, in different stages," he says.
"They understand sustainability and seek out premium products. They want their brands to be authentic and they have an emotional connectivity to what they consume.
"Understanding this, we have launched over 70 products in the last four years and have become the leading natural plant beverage."
3 of Hong Kong's hottest new fine-dining restaurants you need to know now
Responsible production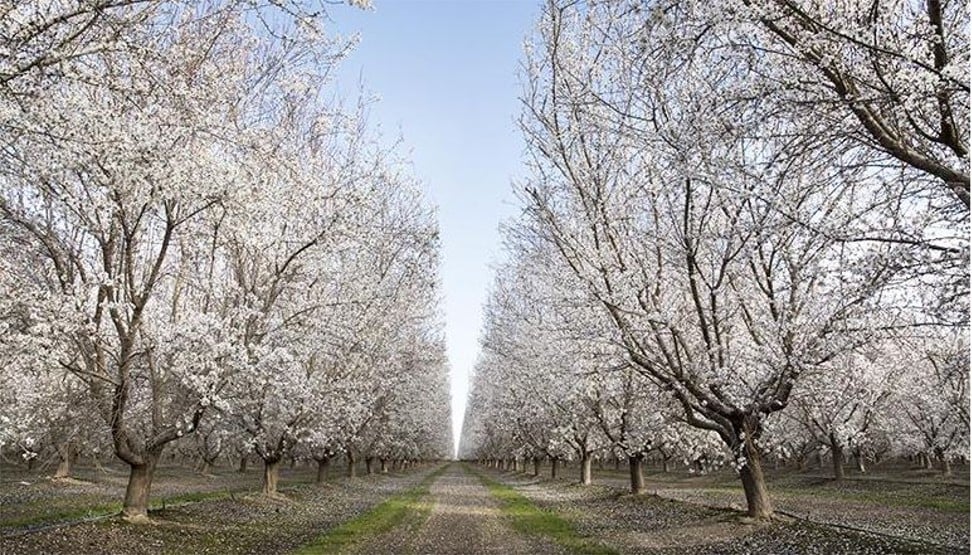 Steltenpohl says: "We understand that we need the bees to produce almonds.
"Our food suppliers actually own the bees, so the P&L [profit and loss] for the bees is part of the P&L of the producers; rather than outsourcing it we don't have to worry about the health of the bee colony.
Plant power
"The SAD [Standard American Diet] diet produces about two and a half tonnes of carbon a year, while the plant-based diet produces one and a half tonnes.
"We all talk about going cybernetic, but we forget we have a long-term partner in plants.
"We have to look at what plants can do for our lives and the planet, and just learning how to incorporate plants in our lives."
HK$2 million golf carts cost more than a Tesla in Hong Kong
4. Josh Tetrick, co-founder and CEO of JUST
Google Tetrick's name and you will see this charismatic man on Fast Company's "Most Creative People in Business" and Inc's "35 Under 35" as well as Fortune's "40 under 40".
Previously named Hampton Creek, now known as JUST, Tetrick's company is a Silicon Valley dream come true – it recently broke the social media with its mung-bean-based vegan egg scramble.
Here is what rich millennials want in a luxury home
Starting point
"I grew up in Alabama, eating at Burger King and chicken that is not made out of soy or bean," he says.
"This was how I ate growing up – I didn't eat like that because my mum didn't care about me.
"I ate like that because it was cheap, it was there, and it tasted good.
"All I cared about was to play in [American football's] NFL [National Football League]. I didn't care about climate change.
"Later, I didn't know what to do with my life, so I went to South Africa and worked with the government, schools, non-profit organisations.
"I didn't feel that I was making a good enough impact. I was frustrated that I was doing something that seemed good, but was not actually helping."
A reminder
"I believe that eating well should be a basic right," he says.
"I carry out a page in a book I ripped out. It talks about the most urgent needs around the world. Education, energy, health care.
"So I unpacked the system and asked myself, if we were to start this system from scratch, what would it look like? And the more I explored food, the more excited I was because no one was doing anything about it.
"I was also depressed about it because no one was addressing the issue either. I felt like it was a good place to go into then to make a big impact."
All in the taste
He says: "There are two big things – one is make food that tastes good and feels good, connects with their lives, and secondly, work with companies that can accelerate it.
"We work with the biggest companies in the world to make products that taste good and feel good."
Millennial perspectives from the 'slasher' generation redefine youth identity
The vegan egg
"When big companies like Wal-Mart see people talking about it on social media; when a single mum in Hong Kong sees people talking about the vegan egg on Instagram, what could be a better way to connect people?
Asia has always been on our radar, and we are going to Shanghai soon. We can get it right!"
5. Klaus Mitchell, YouTuber and founder of Plant Based News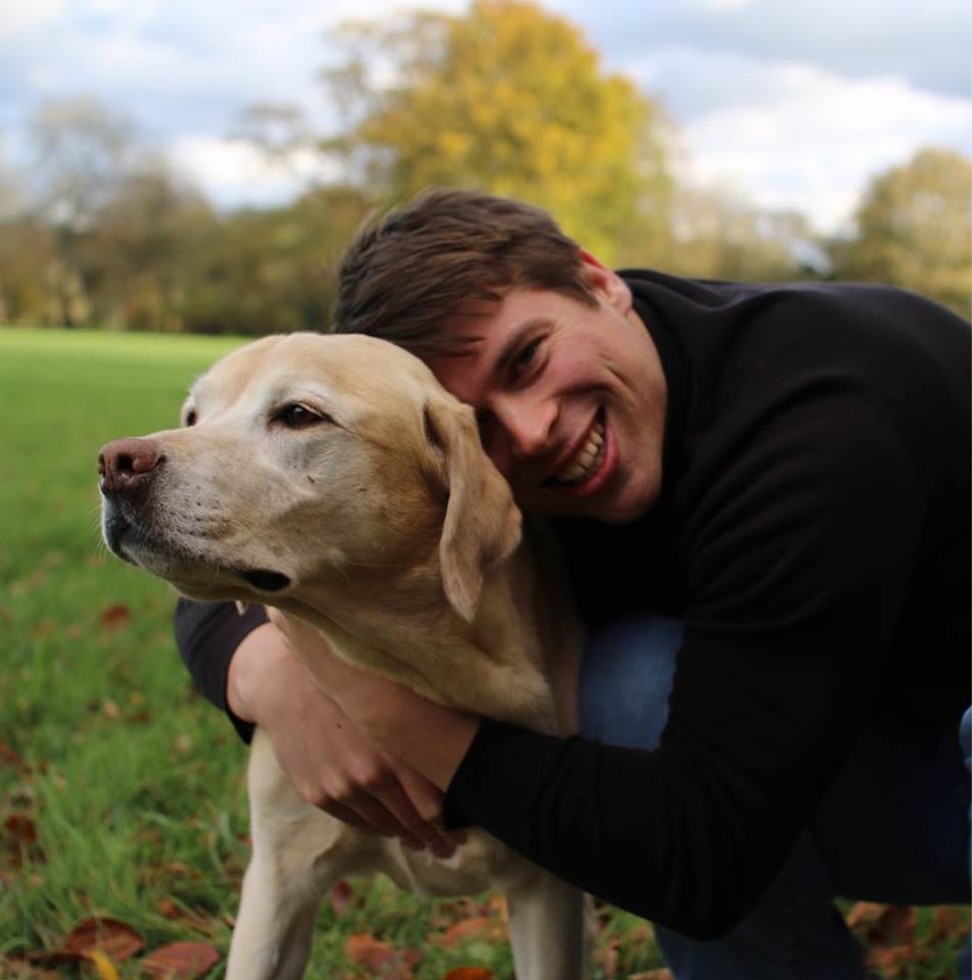 The Plant Based News channel commands a following of more than 163,000 subscribers, and Mitchell's film Vegan 2017 – The Film has had more than 1.2 million views in just four months.
A YouTuber was born
"It was in late 2015, I just noticed there was a lot of awareness being created – Tesla, a shift away from using leather, a lot of vegan products were coming up – I wanted a centralised place where we can find all these things," he says.
"And then I set up my YouTube channel and did it for a couple of hours a week. And, that was when I met [the channel's co-founder] Robbie Lockie.
"The website was launched about a year and a half ago.
"I just want to create more awareness. The channel can be a stomping ground for people who are interested in the vegan lifestyle.
So I am sure it helps people who may think veganism is crazy, but it is more for people who might have seen [documentary] What The Health [about preventing and even reversing chronic diseases] but were not sure how to do it, and they go on YouTube for tips and advice from doctors, and that is the 'low hanging fruit' that I want to capture and educate."
5 chic wellness retreats where you can take a break from the grind of Hong Kong
The power of social media
He says: "I first became interested because I read The China Study [a comprehensive study on nutrition and diet] when I was in university.
"I looked at videos on YouTube after that, and it was because of social media that I got to find out more information about veganism – all these amazing documentaries, such as Cowspiracy and Forks Over Knives, cemented my interest in this plant-based lifestyle, and then I became vegan.
Progress not perfection
"I might make a mistake – I might come home drunk and eat a pizza with cheese on it and then the next morning I would feel terrible, so I wouldn't do that again next time.
"It was over a course of a year that I completely cut animal products out."
7 wellness trends that are here to stay
Speaking of YouTubers, we shared a tête-à-tête with Mitchell about the big players in the vegan YouTube community, so if you have not checked these people out, here is your cheat sheet:
1. Sarah's Vegan Kitchen
If you think you cannot give up your meat loaf and bacon mac & cheese, think again – Sarah's channel shows you how you can make the most creative meals out of easy, affordable recipes.
2. High Carb Hannah
Hannah went viral with her weight-loss story and candid personality, and has gone on to promote a healthy lifestyle with her clean recipes.
3. Nina & Randa
Identical twins Nina and Randa have more than 600,000 subscribers on their channel and recently released a book entitled The Clear Skin Diet.
4. Mr & Mrs Vegan
This vegan couple's straight-talking approach to myths in the food industry has attracted controversy but also a legion of loyal followers who follow their low-fat, whole food plant-based diet.
Want more stories like this? Sign up here. Follow STYLE on Facebook, Instagram and Twitter