This article was written by Ruonan Zheng and originally published in Jing Daily
Swiss luxury group Richemont officially took full control of luxury e-tailer Yoox Net-a-Porter on May 9 – building substantially on the 25 per cent of shares it bought in January.
The move was a stamp of approval from the luxury conglomerate and speaks volumes about the role of e-commerce for brands and retailers alike.
Our plan was to grow organically China and that is the strategy, but we are open to partnerships and this could be a huge upside
By far the biggest prize in the world of online sales comes from Chinese consumers, who in 2017 contributed US$1 trillion domestically – more than the United States and Britain combined.
According to the luxury e-tailer, China is also one of its best-performing markets.
Fashion Network claimed that the overall Asia market had been a growth engine for the online company.
Even though the speed of growth has slowed this year, it remains on a steady path, with revenue from Asia increasing 17.7 per cent to €356 million (US$416 million) thanks to increased demand from Hong Kong.
Claire Chung of Yoox-Net-a-Porter Group, China, says luxury brands need to understand the new generation
In an interview with the Financial Times, the e-tailer's chief executive Federico Marchetti said: "Our plan was to grow organically within China, and that is the strategy, but we are open to partnerships, and this could be a huge upside."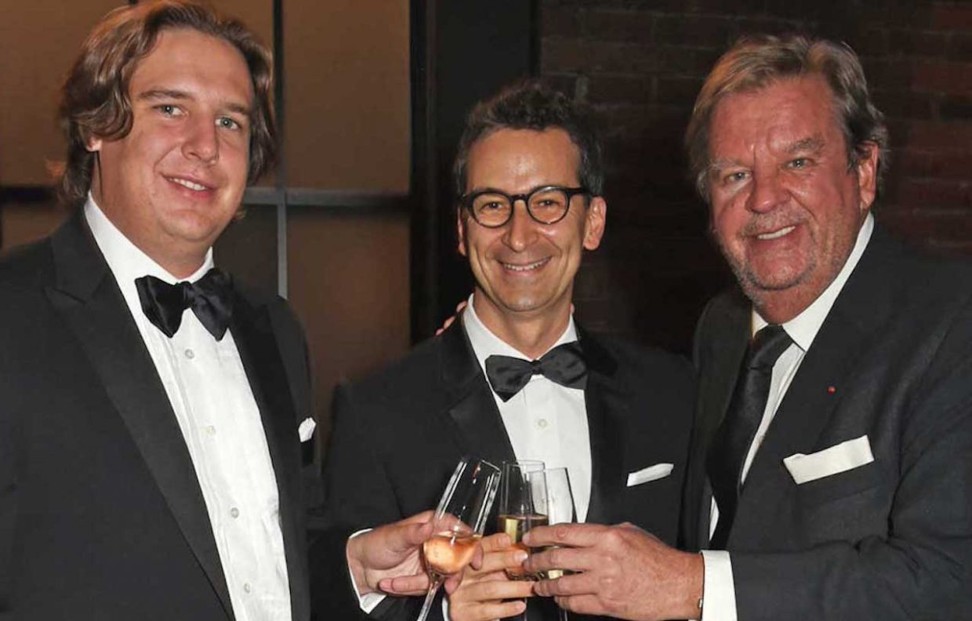 Yoox Net-a-Porter's existing independent venture into China has had a bumpy ride.
In 2015, the China operation of the discount e-commerce site Outnet.cn, under Net-a-Porter, closed down.
It was reorganised as part of Outnet.com in the Chinese language, but consumers complained that the global site lacked basic cross-border services, such as clearing customs tariffs and providing local payment options.
Around the same time, the group hired key talents to expand its business into China – one of whom was Claire Chung, who is now taking the lead in Yoox Net-a-Porter's China effort.
Before her career at the e-tailer, Chung was the vice-president of local full-price luxury site Shangpin.com, that partners with British retailers Topshop and Topman.
The e-tailer's search for a local partner comes after its competitor, Farfetch, signed a partnership deal with local e-commerce giant JD.com in 2017.
Even before the deal, nearly a third of Farfetch's sales came from China.
At that time, there was a speculative report that Alibaba Group – the e-commerce conglomerate that owns the South China Morning Post – was in talks with Yoox Net-a-Porter, but Alibaba denied the rumour.
However, as Richemont takes control of the e-tailer, could this open the door to a possible Alibaba partnership?
What is certain is that, as Yoox Net-a-Porter continues to play catch up with Farfetch, competition among the local e-commerce market is likely to intensify.
In an interview with Jing Daily, José Neves, founder and CEO of Farfetch, said that the company's edge against international e-tailers was its hi-tech capability.
With reference to the online inventory system that connects a local fulfilment network, Neves said: "We have a very different business model. We are partners to the brands, partners to the boutiques of China.
"We don't buy inventory like other players."
At present, Yoox Net-a-Porter operates on a traditional wholesale model, through purchasing merchandise from brands and selling to customers on its platform.
This places the company under high pressure to clear inventory, and gaining access to help from a strong local partner could alleviate some of those struggles.
Net-a-Porter and Mr Porter throw lavish Christmas party
As more hands reach towards Chinese customers' wallets, luxury brands are seeing more online selling options emerge.
But if, as speculated, Yoox Net-a-Porter joins hands with Alibaba – alongside Farfetch's partnership with JD – luxury brands are reminded to form alliances wisely.
Alibaba owns the South China Morning Post.
Want more stories like this? Sign up here. Follow STYLE on Facebook, Instagram and Twitter