Actor Jung Hae-in, 30, began his career only four years ago, but has already accomplished a great deal. He has recently risen to meteoric stardom thanks to his role in hit JTBC TV romance drama, Something in the Rain – the Korean title translates more directly as, Pretty Noona Who Buy Me Food.
In this romance drama, Jung plays Seo Joon-hee, a game designer in his early 30s who is free-spirited but determined when it comes to love. As one of the few Korean dramas to feature an older woman dating a younger man, Something in the Rain gave Jung the opportunity to experiment with the role on various emotional levels, portraying a character who is cute as well as romantic and passionate.
5 movies with the hottest K-drama stars
Jung's appearances in previous drama series – Blood, Goblin and While You Were Sleeping – earned him steady popularity, and helped him to secure a part in Something in the Rain.
According to the Korea Reputation Center, Jung – who is known to be modest and humble – is the number one male model in brand value for commercials, followed by actor Gong Yoo and boy band Wanna One's Kang Daniel.
Although he was busy lining up his next projects last Thursday, Jung managed to take time out from his schedule to meet with us for an interview in a cafe in Samcheong-dong, Seoul.
"I know for sure that my popularity will fade soon," Jung told us. "I want to take deliberate steps to prove myself as an actor, so the audience will appreciate the character I play, not me."
What's hot in Korea: top K-pop, K-drama and Netflix news
Q. Did you take some time out to rest following the conclusion of 'Something in the Rain'?
A. Not really. Our drama finished on May 8, but I had other projects to finish off. I also visited Japan to promote Something in the Rain. It will be aired there from July.
Q. You've gained national popularity through this drama. Do you feel any different because of that?
A. I can definitely [say] our drama has received huge acclaim from the public. There were fans following us around on outdoor shoot sets. Words cannot describe how thankful I am to [have been] part of this drama. It was invaluable to work with such a notable director and an amazing partner.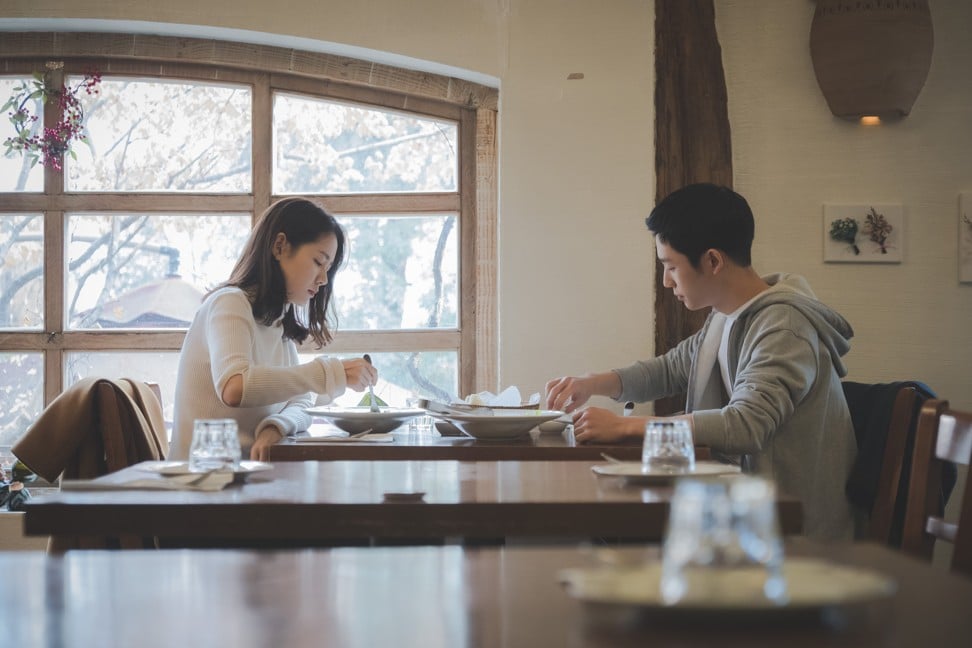 Q. Speaking of your partner, how did it feel to play a leading role opposite Son Ye-jin?
A. At first, I was worried because I didn't want to cause any trouble [to] Son's career. One day Son texted me: "You are Seo Joon-hee, himself, so do whatever you like." That message relieved the pressure and I started acting more naturally.
Q. With whom did you consult most about playing the role of Seo Joon-hee, your character in the drama?
A. I consulted with director Ahn Pan-seok whenever I had struggles understanding the character or a situation. Ahn is a competent director who had a reasonable shooting policy. Daily shooting took less than 12 hours a day, so the production staff and actors could get enough sleep and rest. Normally, they stay up all night for countless days while shooting a K-drama.
BTS tops billboard chart and sells over 1 million copies of 'Love Yourself: Tear' in first week
Q. Are there any similarities between you and your character?
A. We have similar personalities. Like Seo, I take my work seriously, but I'm a lighthearted person when surrounded by people. Also, we [are both] mature characters. Both my parents worked [when I was a child], so I spent a lot of time with my grandparents and had to look after my brother, who is seven years younger than me.
Q. Is it difficult to cope with sudden fame?
A. After the success of the drama [Something in the Rain], I received a lot of comments regarding my soaring popularity. I'm very grateful for the love and support, but I try not to feel too excited. I realise that it's important to keep your pace and not expect anything big. If you compare yourself with others instead of appreciating things that you already have, happiness will be out of your reach. I got these tips from a book I've read recently, The Subtle Art of Not Giving a F*ck.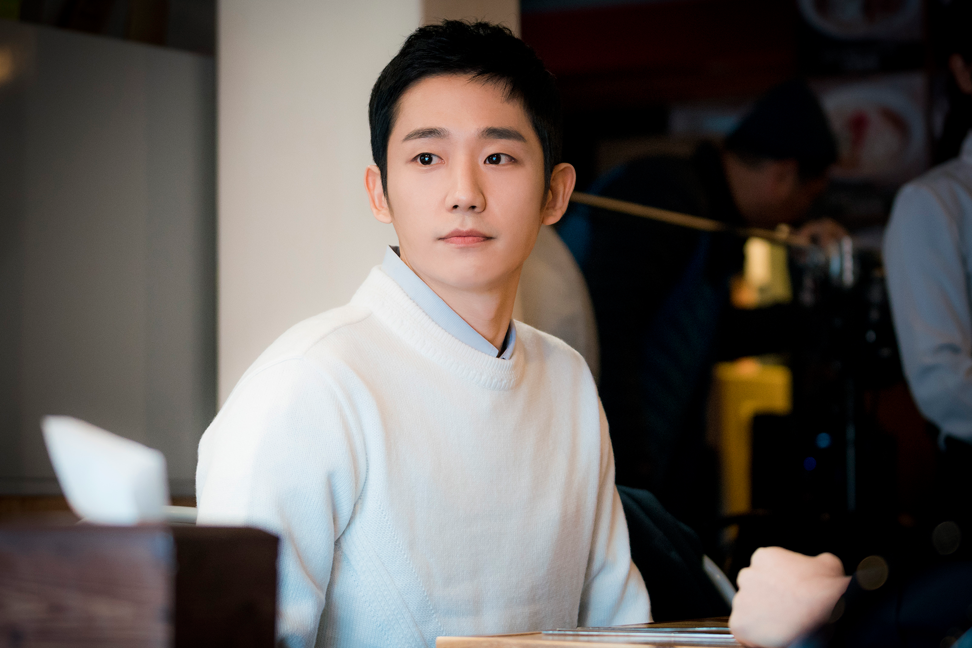 Q. You debuted at a relatively late age for an actor. Has that helped you to keep your pace?
A. I decided to pursue acting when I [was] serving in the army. Since I was already late in starting my career as an actor, I never felt anxious or nervous about gaining popularity. I try not to be affected by whether my reviews are good or bad at the moment. I try to move on no matter what. I think that's necessary in order to act for a long time.
How BTS have risen to stardom in the US and Britain
Q. Is there a particular role that you would like to play in the future?
A. I'm currently reviewing scenarios and scripts for my next project, but I don't have a certain character in mind. I think a character that arouses sympathy or receives heartfelt applause would be great to play.
Q. Any plans to appear on any variety shows?
A. Although I appreciate [variety shows] very much, I would like to show more of myself as an actor for now.
Want more stories like this? Sign up here. Follow STYLE on Facebook, Instagram and Twitter
This article originally appeared on Korea Times.