Television is on the wane. Even the most popular local television shows are struggling with single-digit viewership ratings.
In contrast, short mobile content is fast taking the place of traditional media, thanks to strong backing from Generation Z – those people aged between 13 and 24.
These creators live-stream their interests, on topics from online game broadcasting and make-up tutorials to dining, on YouTube or South Korea's video streaming service afreecaTV and enjoy as much popularity as celebrities.
One in five teenagers who responded to a 2017 Korea Press Foundation survey said that they frequently watched mobile streaming shows.
The job of content creator is now one of the most sought-after professions among teens.
BLACKPINK's 'Square Up' and 5 other huge K-pop comebacks
To adapt to this trend and expand its viewers to include the young generation, broadcasting companies have been inviting those online one-man broadcasters onto their television shows.
JTBC's new reality show LAN Cable Life, which premiered last Friday, features online content creators who have become cultural icons for young people.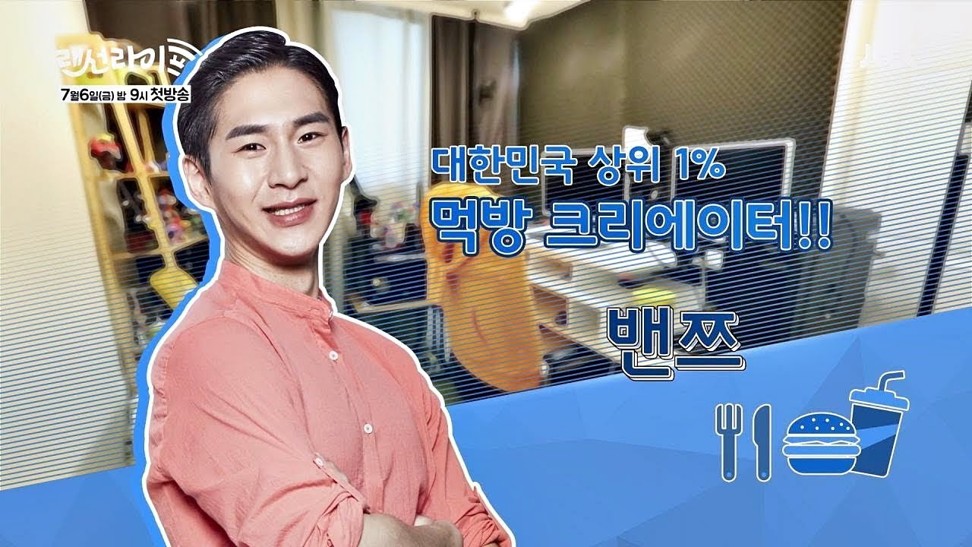 On the show, hosted by comedians Lee Young-ja and Kim Sook and JR from K-pop boy band NU'EST W, popular YouTubers Banzz, SSIN, Yumdaeng, and BuzzBean revealed their daily lives and showed what happens once they turn off their cameras.
"One-man broadcasting has been regarded as a subculture," culture critic Kim Kyo-suk said. "But TV stations are moving to bring it into the mainstream. Variety shows, which ran out of fresh formats after years of observatory reality shows, regard it as a breakthrough."
Reflecting viewers' interest in the rising new profession, the show's first episode started well with a nearly-3-per-cent-viewership in the Seoul metropolitan area, according to research company Nielsen Korea.
Meet the Chinese K-pop singer who topped the iTunes US Pop Chart
Countering the misunderstanding that creators earn lots of money, the show revealed their annual incomes and what they spent making their shows.
Banzz, with more than 2.5 million YouTube subscribers, specialises in eating massive amounts of food and earns only 1 billion won (about US$920) a year from his online broadcasting.
He said that he spent up to 12 hours a day exercising so he could perform his two-hour binge eating show and that he spent between 7 billion won and 10 million won buying food each month.
Another creator, Yumdaeng, who mainly broadcasts interactive talk shows on diverse topics, recalled the time when she had to sit in front of a camera when she had not fully recovered from a kidney transplant.
K-pop's Highlight is new brand ambassador of The Shilla Duty Free
The creators also gave tips about lighting and camera angles for filming different content.
"You might think that online creators have an easy job where they get a lot of gifts for just uploading a short, 10-minute video and putting their make-up on in their rooms," SSIN, the beauty YouTuber, said on Thursday while promoting the new show at the broadcaster's headquarters in Seoul.
"In reality, the work requires a great deal of research and effort behind the scenes. You have to learn about cameras and know everything about editing, planning, directing and audio."
The show airs on JTBC at 9pm each Friday.
Want more stories like this? Sign up here. Follow STYLE on Facebook, Instagram and Twitter
This article was originally written by Park Jin-hai for The Korea Times.