It was in the late 1990s when hip-hop artists began to emerge in Korea. For the first time, the term "rapper" made sense in the K-pop music scene. Korean hip-hop was roughly classified into two groups: mainstream and indie.
The former appeared on television and sold hundreds of thousands of albums, whereas the latter put together mixtapes and performed in clubs in downtown Seoul.
Yoon Mi-rae, then known as Tasha of hip-hop act Uptown, was one of the first hip-hop singers who brought the American hip-hop style to Korea. At that time, the Korean-American singer born to an African-American father and Korean mother wandered around bars and clubs to act as a "fill in" between shows. At that time hip-hop was not well received in Korea, so production staff didn't treat her well.
BLACKPINK's 'Square Up' and 5 other huge K-pop comebacks
"Back then, many people thought rappers were all gangsters. Thankfully, things have changed over time," said Yoon during a press conference at YES24 Live Hall in eastern Seoul on Thursday.
Today the hip-hop scene in Korea has become mainstream, bigger than any other music genre, thanks to the popularity of music reality shows such as Show Me the Money, Unpretty Rapstar and High School Rapper. K-pop idols such as BigBang, BTS and Monsta X were musically inspired by hip-hop.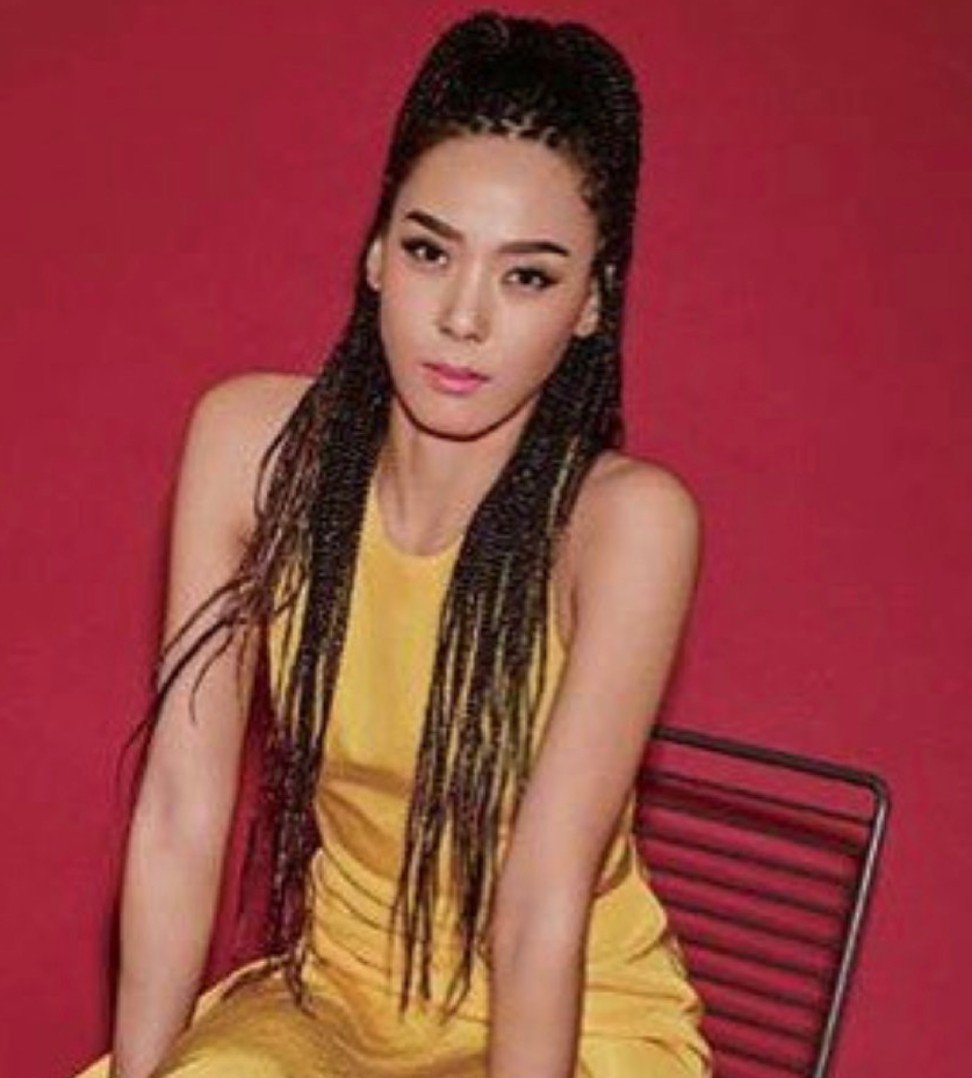 Dubbed "rap queen" since her debut 21 years ago, Yoon is officially back with a 12-song album, "Gemini II", her first in 16 years. Her songs cover issues, ranging from complaints about her husband to affection for her son, the power of women, freedom and inner peace. "I wanted to show everything as it is and sing my own story," said Yoon.
The track You & Me is a neo-soul based urban pop genre that tells the story of how friendship turns into love. "The song itself is about romance but its music video is centred on showing different facets of love, surpassing race and sexual preference," she said.
Another lead song Thin Lines is an R&B hip-hop track that expresses true love in a marriage. Yoon co-wrote the lyrics with her rapper husband, Tiger JK, to give a realistic yet witty impression of love in marriage.
Cookie is a warm-hearted love song dedicated to her son, Jordan. "Cookie" is a nickname for Jordan, according to Yoon. "Actresses and singers tend to be forgotten as they get older," she said. "But at least I wanted to be honest about becoming a wife and mother rather than deceiving my age to look young and sexy."
Meet the Chinese K-pop singer who topped the iTunes US Pop Chart
Yoon has included two English-version tracks on her new album: You & Me and Peach to target a global market. Grammy nominated production and songwriting duo Blaq Tuxedo, who have worked with Ciara and Chris Brown, took part in the making of Peach.
"We recorded a few songs in English to target a global audience," said Tiger JK. "I wanted to boast that there is such an amazing artist in Korea at this time when BTS is scoring highest-charting Billboard Hot 100 Hit."
Hip-hop producers and rappers Loptimist, Woogie and Junoflo all collaborated on the album. "It was a great honour to work closely with Yoon, a legendary rapper and singer, who is able to sing diverse genres of music from hip-hop, R&B, and ballads," said Junoflo.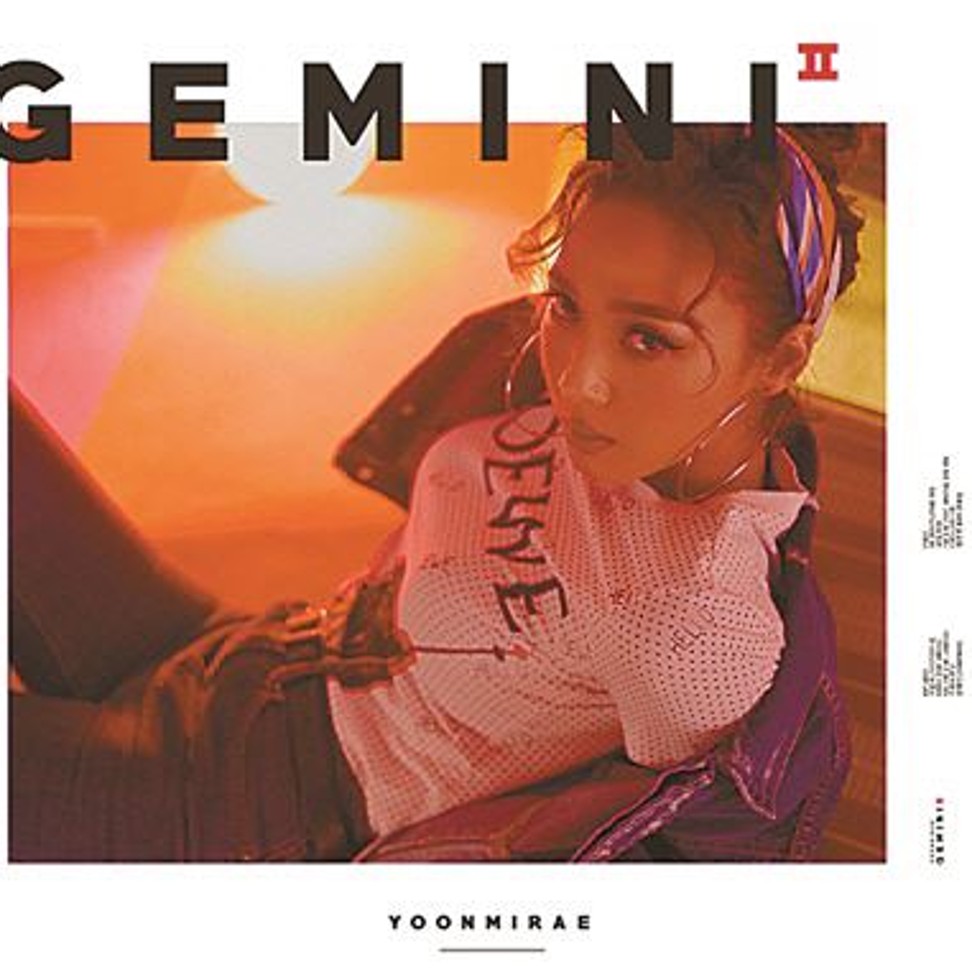 As rappers try to gain more public attention, many come up with more provocative and explicit rhymes and focus on cursing others or bringing them down.
K-pop's Highlight is new brand ambassador of The Shilla Duty Free
Tiger JK said while hip-hop is open to anyone, those who want to enjoy, criticise, or loathe artists should be held accountable for their music and words.
"I understand that young artists see hip-hop culture as a permanent rebellion, but I'd like them to express positive, genuine-seated passion about the music instead of bringing others down," he said.
Yoon plans to hold concerts at the Jangchung Arena in Jung-gu District in central Seoul on July 14 and 15, under the title "Yoon Mi-rae", her first in 12 years.
The singer made her debut in 1997 with the album "Represent" and has since become one of the most renowned vocalists and established rappers. Her hit songs include As Time Goes By, Black Happiness, and Angel.
Want more stories like this? Sign up here. Follow STYLE on Facebook, Instagram and Twitter
This article was originally written by Kwak Yeon-soo for The Korea Times.