Samsung Electronics has begun moving to take the lead in the global 5G equipment market.
The tech giant said it recently unveiled its 3.5-gigahertz band 5G operating equipment system to be commercialised in Korea next March and its 28-gigahertz band 5G operating system to be used in the United States starting in the third quarter of this year.
South Korea plans to start 5G transmission on December 1, with full scale commercialisation set for March 2019.
Samsung is confident it can produce the 3.5-gigahertz band equipment before December.
Samsung keen to claim 'world's first' with foldable phone launch
According to the company, the equipment that is 30cm wide and 60cm long is the smallest 3.5-gigahertz band equipment ever unveiled.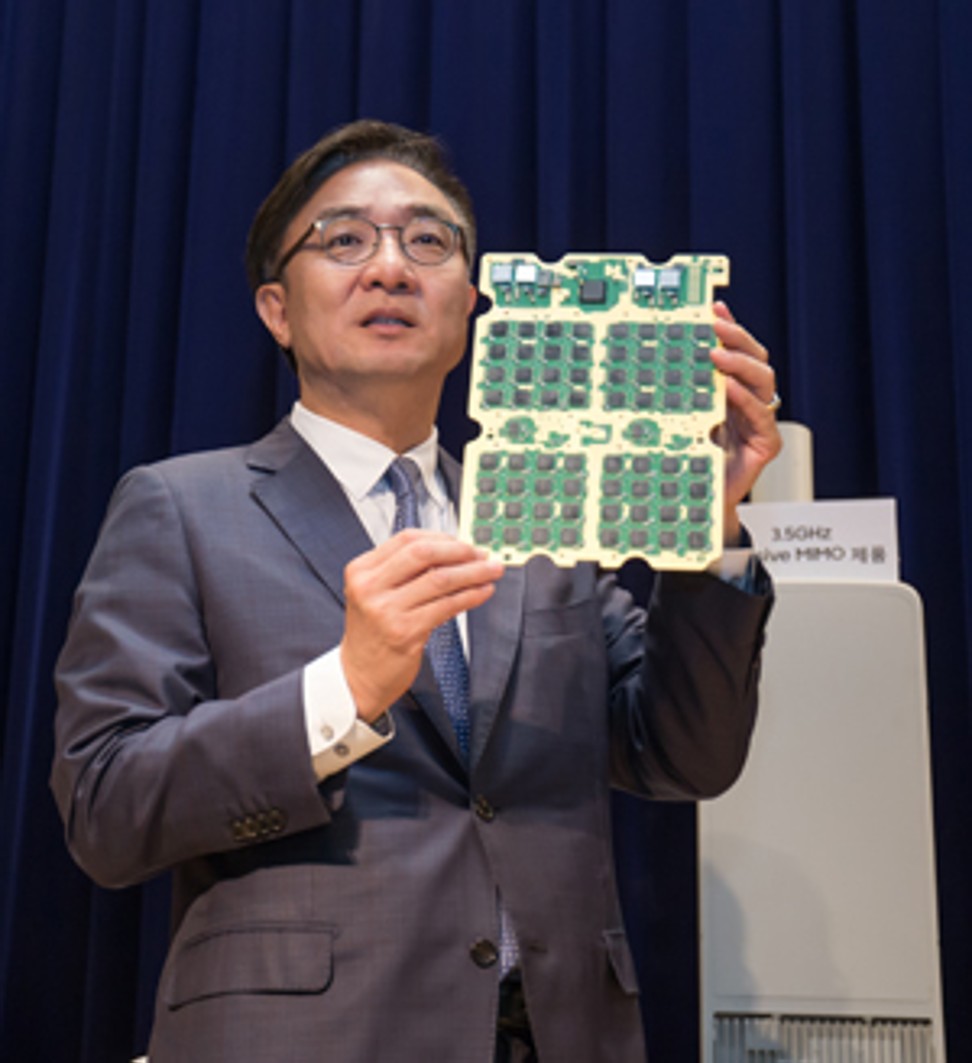 Samsung is also using the beamforming technique so users can enjoy large content without buffering.
With the two types of 5G equipment, the conglomerate plans to maintain its lead in the domestic market and raise its global market share to 20 per cent from 3 per cent.
Samsung's move is regarded as a counter-attack against China's Huawei, which invited Korean reporters to a press conference at the Mobile World Congress in Shanghai last month to show lower prices of its equipment and dispel worries about security vulnerability.
LG Uplus vice-chairman Kwon Young-soo visited Huawei's booth at the event and praised the product.
Some observers immediately assumed that mobile carriers in Korea would adopt Huawei's system. Rumours spread that Samsung could not develop its own 3.5-gigahertz-band 5G equipment.
By unveiling its 5G equipment, Samsung dispelled the rumours, as well as emphasising its technological supremacy.
The company has signed a contract with Verizon, America's largest mobile carrier, to introduce its 28-gigahertz band equipment to seven cities in the US.
Samsung reveals why its Galaxy Note 8 smartphones has a stylus
Mobile carriers in Korea have yet to make decisions about Samsung's equipment.
LG Uplus, SK Telecom and KT are considering adopting Huawei's equipment to cut costs.
Given that Korean consumers have been concerned about security vulnerabilities in Huawei's products, however, the companies are expected to face difficulties in using the Chinese equipment.
The government and lawmakers giving support to Samsung may weigh more on the mobile carriers.
The Minister of Science and ICT Yoo Young-min showed his concern about Huawei's equipment during a press conference earlier this month. He is meeting chief executives of the nation's top three mobile carriers to review their 5G network plans.
Rep. Shin Yong-hyeon of the minor opposition Bareunmirae Party also opposed using Huawei's equipment, saying, "The price should not be the factor to make the decision on 5G equipment."
Want more stories like this? Sign up here. Follow STYLE on Facebook, Instagram and Twitter
This article was originally written by Park Jae-hyuk for The Korea Times.