China's hotel facial recognition check-ins and AI smart rooms are here to stay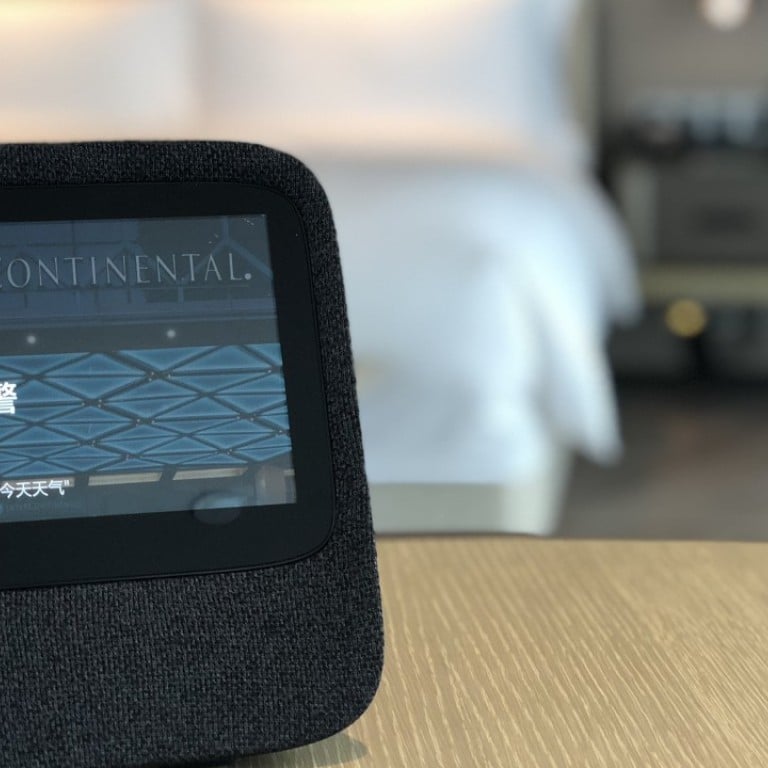 Two international hotel chains in mainland China have started using hi-tech innovations such as check-in facial recognition sensors and artificial intelligence (AI) room service features to improve the comfort and convenience of guests.
The equipment being introduced by Marriott International and InterContinental Hotels & Resorts has been devised in collaboration with the nation's leading technology companies.
Marriott International introduced facial recognition check-in services in July at two mainland hotels – the Hangzhou Marriott Hotel Qianjiang, in Zhejiang province, and Sanya Marriott Hotel Dadonghai Bay, in Hainan province – but it has plans to introduce the sensors at all of its worldwide properties.
The hotel group said the check-in process could normally take at least three minutes, but even longer during peak times.
However, the use of its facial recognition technology meant the check-in process could now be completed in less than a minute.
The installation of the self-service check-in terminal in the lobbies of the hotels meant Chinese guests were able to easily scan their ID cards, pose for a portrait photograph and input their contact information before the machine issued room key cards after verifying their identities and booking details.
The pilot service is part of digital initiatives as a result of a joint venture launched in August 2017 between Marriott International and Alibaba Group, the Chinese multinational e-commerce, AI and technology conglomerate, which is also the owner of the South China Morning Post.
The system is powered by Alibaba's Fliggy digital travel service platform.
In addition, the joint venture also manages Marriott's microsite on Fliggy, which allows guests to access the group's 6,000 hotels under 30 brands.
Meanwhile, InterContinental Hotels & Resorts has teamed up with Baidu – another Chinese multinational technology company specialising in online services and products and AI – to introduce the use of AI technology in rooms.
Each of the AI smart rooms is equipped with a voice-control system powered by Baidu's DuerOS, an AI platform that aims to offer more natural human-computer interactive experience.
A control panel allows guests to use their voices to control some of the in-room amenities, such as opening and closing curtains and switching lights and televisions on and off.
The system can also be used to fine-tune the current backstage management system, such as customising information and the resetting of the devices.
InterContinental has already launched the AI smart rooms at the InterContinental Beijing Sanlitun, in Beijing, and InterContinental Guangzhou Exhibition Centre, in Guangdong province, and plans to add them to around 100 of the Club InterContinental suites at InterContinental hotels in major mainland Chinese cities within the year.
Want more stories like this? Sign up here. Follow STYLE on Facebook, Instagram and Twitter

Marriott International and InterContinental Hotels launch innovations after joint ventures with mainland technology giants Alibaba and Baidu