If you are hungry and find yourself wandering the streets of any Chinese city, the chances are you'll be using your smartphone to look on Dianping, the nation's crowdsourced restaurant review platform, to find the area's best places to eat.
The finest Chinese cuisine in Macau that you must try now
Dianping wields significant influence in China, with more than 290 million users and five million participating businesses in 2,800 cities across the nation.
In June 2018 – for the first time – Dianping unveiled its Black Pearl list of 330 award-winning restaurants in 22 cities in China and abroad, including Tokyo, Paris and New York.
Out of the 13 eateries in Macao that attained this honour, three are at Sands Resorts Macao – and each one has prepared a tasting menu featuring the best it has to offer.
The Golden Peacock
The Golden Peacock has been awarded a Michelin star five times since 2013, and has frequently been listed in 100 Top Tables, published by South China Morning Post.
The restaurant serves innovative yet authentic Indian fare and its eight-course Black Pearl menu takes diners on a journey through India, which includes tastes from Goa, Delhi and Kashmir.
We started with a trio of chicken tikka, kasundi lamb and tiger prawn; the bite-sized portions were all superb.
Hats off to senior chef Justin Paul – especially for the chicken tikka, which was tender and juicy with a refreshing hint of coriander.
Where to eat in Hong Kong and Macau: 9 places to savour
There is a common misconception about Indian seafood – that it often suffers in texture because the ingredients are stewed.
However, the Kerala Malabar seafood – with tender and well-executed lobster – threw any such misconception to the wind.
We could not get enough of the seafood and eagerly mopped it up with the light curry sauce.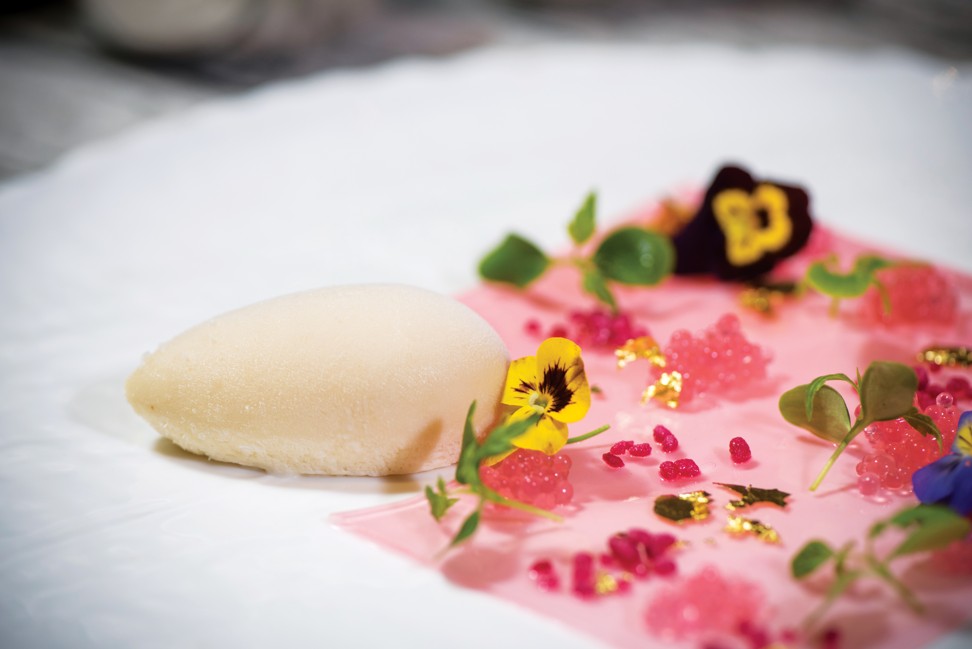 The Kolkata lychee kulfi was as beautiful to look at as it tasted. The pink extravaganza adds a fruity twist to the traditional Indian dessert.
The layer of rose jelly acts as a base for the fragrant spices in the kulfi and, along with the small dollop of lychee sorbet, ended the meal perfectly.
La Chine
La Chine serves Chinese cuisine with a French twist and its Black Pearl menu offers some inspired fusion tastes.
Chef Chung Kuy Fai has worked in some of the best restaurants in many different Chinese provinces and in international cities such as New York and Tokyo, which has exposed him to a huge variety of influences.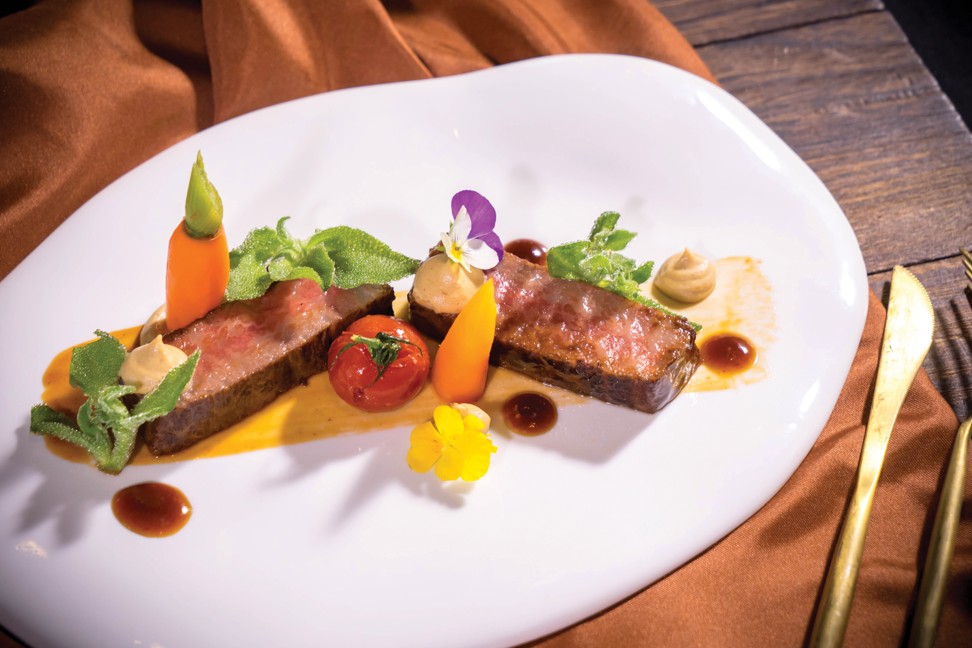 The names of the dishes on the menu can be quite a mouthful in themselves, such as the Gilladeaux with Sichuan pepper and cucumber mint jelly, and triple seared Wagyu M9 beef sirloin with confit organic cherry tomatoes, black garlic potato mousseline and ice lettuce.
Tasty bites: 6 best dim sum restaurants in Macau
All of these ingredients together created a medley of new and exciting flavours.
The steak was bursting with flavour, and the accompaniment of tomatoes and black garlic potato teased out a kaleidoscope of fragrances which, with the palate-cleansing ice lettuce, were delicious.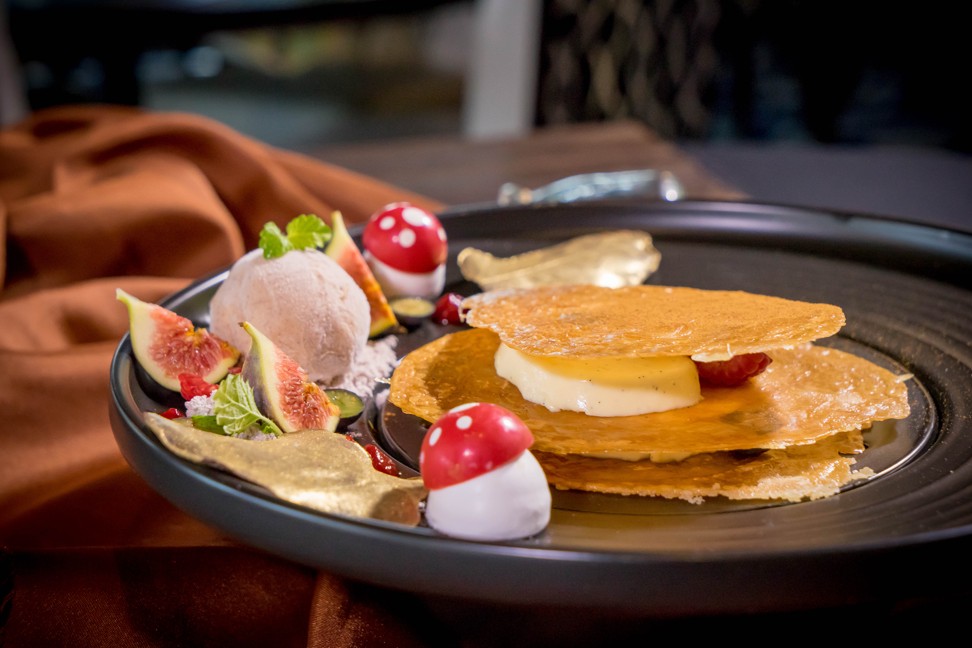 For dessert, the Portuguese egg tart millefeuille is a deconstructed dessert with a frozen, eggy custard sandwiched between two thin layers of crispy pastry served with a side of cinnamon ice cream.
It was light and refreshing and the addition of cinnamon brilliantly enhanced the caramel flavours of the dessert. (Everyone should start sprinkling cinnamon on their Portuguese egg tarts from now on!)
Zi Yat Heen
Renowned Cantonese restaurant Zi Yat Heen, at the Four Seasons Hotel Macao, epitomises excellence in tradition, using the best ingredients to execute beautifully presented dishes.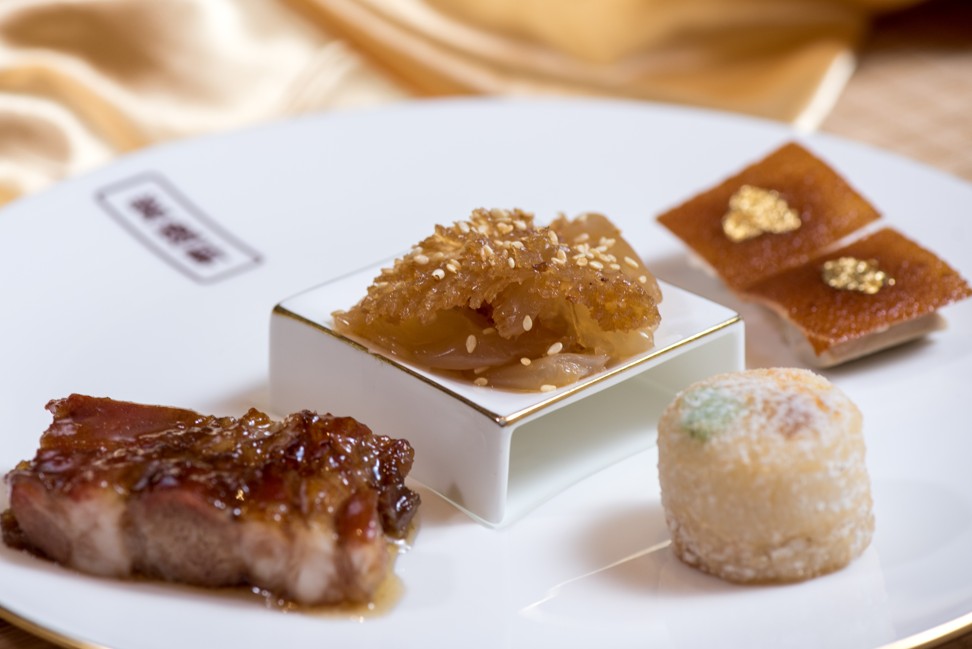 The restaurant's Black Pearl menu starts with a gorgeous appetiser platter, which includes red jellyfish, crispy scallop with fresh pear, barbecued suckling pig with gold leaves and barbecued pork with honey.
Six rules for eating dim sum like a Hong Kong pro
Our favourites on the platter were the shellfish and the pork.
The scallop was crisp on the outside and fried with a slice of pear encased in batter. This freshened the taste of the fried seafood and whetted our appetites for more.
The suckling pig was a bite-sized square of the most crunchy cut of pigskin resting atop thin Chinese bread – or bao – along with a dash of hoisin sauce.
This was precisely what suckling pig should taste like and, even though it was just a morsel, it served as a perfect illustration of the high standards for which this restaurant is famed.
Hong Kong's best dim sum modernised as chefs use healthier ingredients and innovative techniques
All three Black Pearl-winning restaurants have their own specialities, and their themed menus offer an expedient way for diners to sample the best that each one has to offer.
We are willing to bet that anyone who tries these tasting menus will be tempted to return, so they can try everything else.
Want more stories like this? Sign up here. Follow STYLE on Facebook, Instagram and Twitter