With Mid-Autumn Festival coming up (it falls on September 24 this year) the odds are you're bound to pick up few boxes of mooncakes to share with friends and family over the coming weeks.
The top 11 traditional mooncakes in Singapore
Instead of going for the usual lotus seed paste with double yolk, what about going for ones filled with coffee custard, pineapple – or even pickled ginger?
Here are our favourite mooncakes made with a creative twist, which will have you feeling over the moon – and reaching for seconds.
Lung King Heen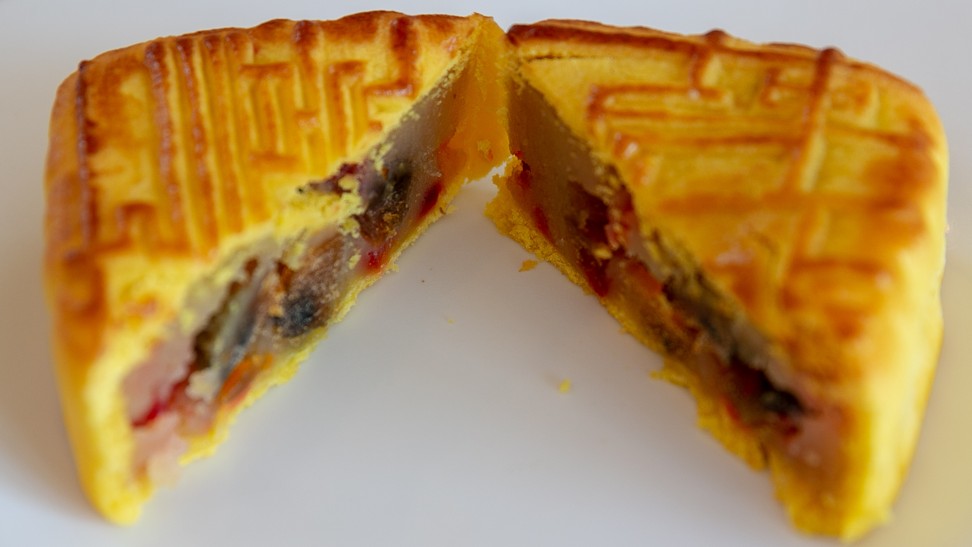 Lung King Heen's best-kept secret restaurant is its unique combination of preserved eggs and pickled ginger mooncakes.
The inspiration behind this unique version is century egg tart, a traditional Chinese bridal pastry given to brides-to-be during their betrothal ceremony.
Hong Kong's most decadent mooncakes add opulence to Mid-Autumn Festival
The pastry symbolises fertility while the pickled ginger is symbolically meant to satisfy her future sour cravings during her hoped-for pregnancy.
The contemporary twist to the tradition served by the restaurant at the Four Season Hotel Hong Kong is creamy, with a hint of sweetness mixed with tartness.
Ralph's Coffee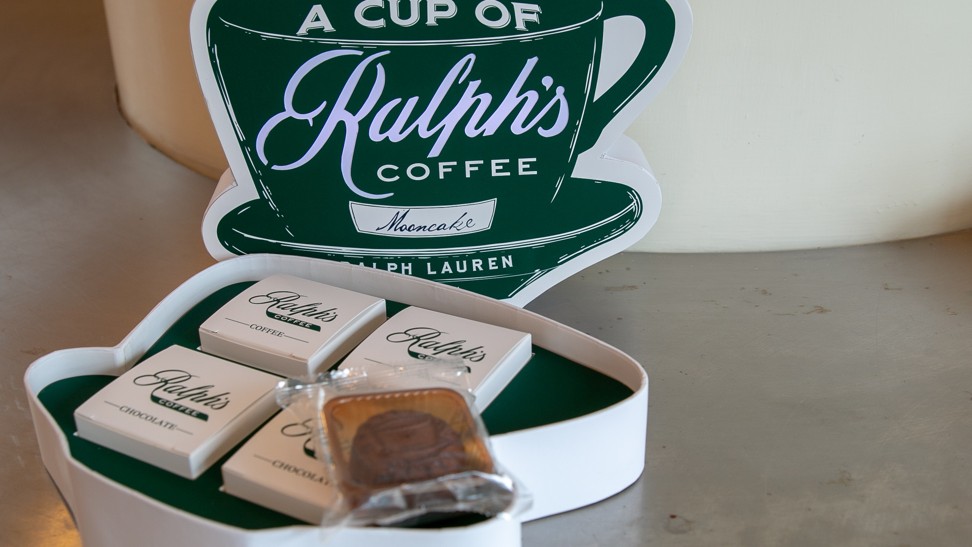 Ralph Lauren's very own coffee shop, Ralph's Coffee, at Ocean Terminal in Tsim Sha Tsui, debuts its own set of mooncake this year, highlighting two flavours: coffee custard and chocolate custard.
Why luxury is an expression of the best of civilisation
The mooncakes come presented in a novelty box shaped like a cup of coffee, which can light up at a flicker of a switch.
The fragrance and taste of the coffee and chocolate is intense and utterly delightful.
Tea WG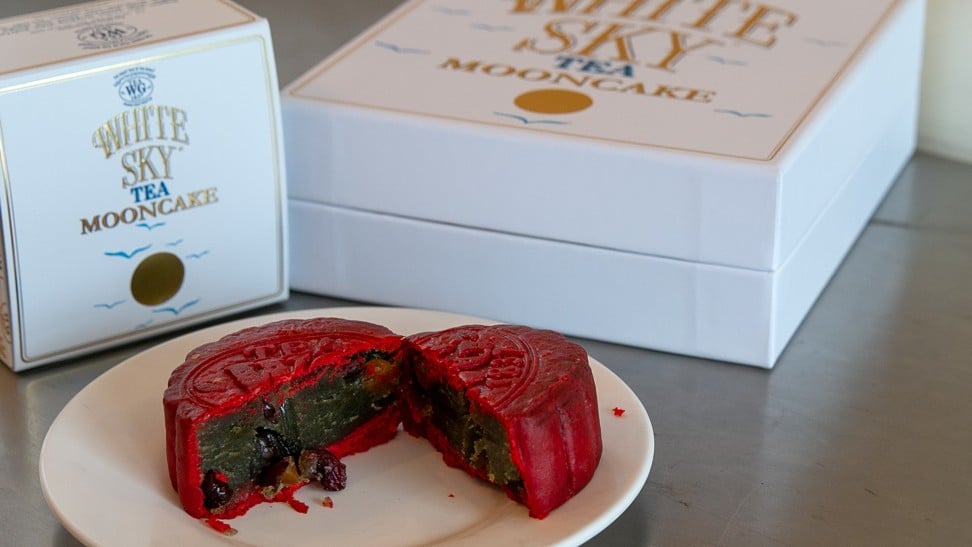 Instead of drinking your tea, what about eating it?
7 stylishly themed afternoon tea sets in Hong Kong and Macau
Tea WG's mooncakes come in four tea-infused versions, from the Constellation (infused with Singapore breakfast tea), Jewel (chocolate tea), Harvest (Camelot tea) and Ruby (geisha blossom tea). Pair them with the brand's newly launched White Sky tea, a Yin Zhen white tea blended with fragrant ylang-ylang flowers, for a refreshing touch.
Moreish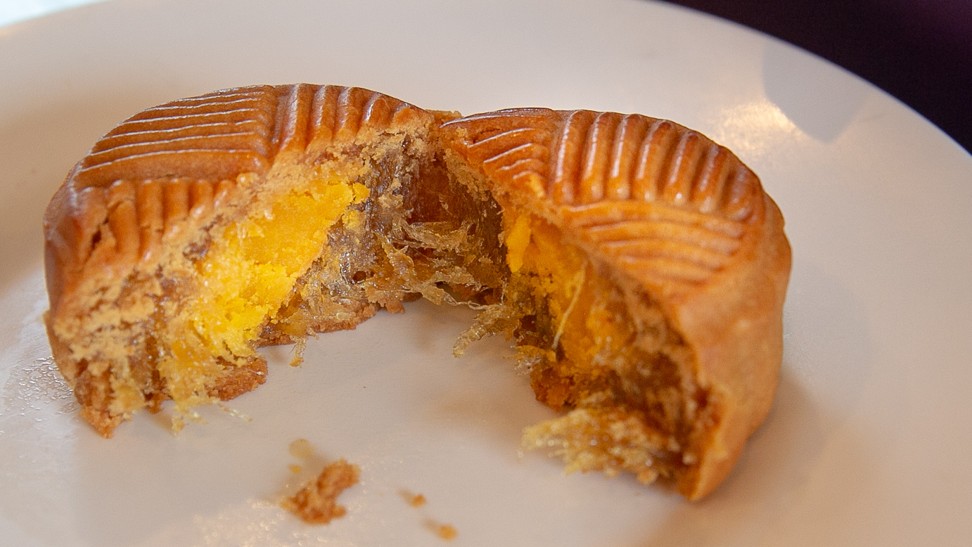 You might love pineapple – but do you love it as much as the people over at Moreish?
They are taking their love for pineapple to the next level, by putting it inside mooncakes.
Each box comes with three traditional white lotus paste with salted egg yolk mooncakes, and three pineapple mooncakes with salted egg yolk.
The pineapple filling is made with Patavia pineapples, which are ethically sourced from small farms in Thailand.
Green Common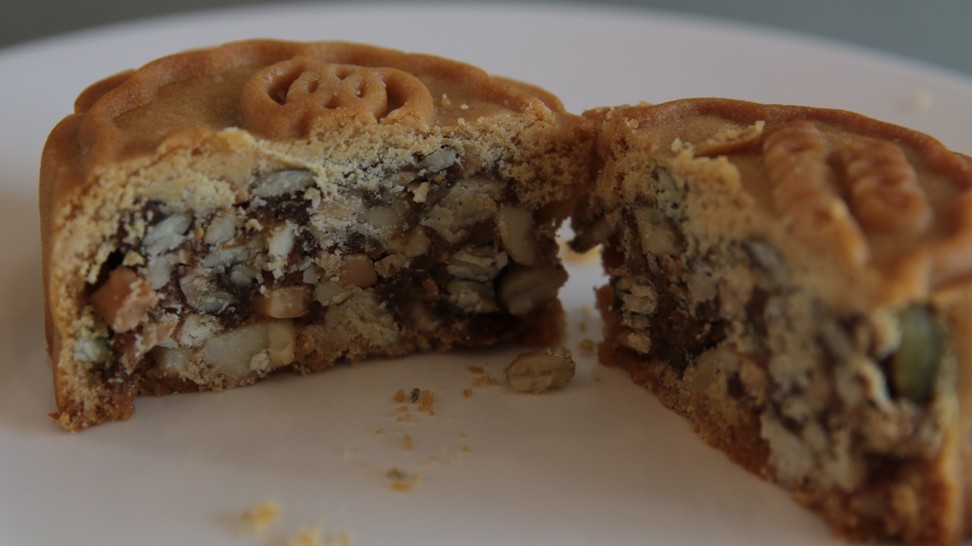 Who said vegans had to miss out on the Mid-Autumn Festival fun?
Green Common has been offering vegan mooncakes for the past two years, and is continuing its run this year.
These places do the best vegan alternatives in Hong Kong – and you have to try them now
Its local, handmade mooncakes come in two versions: blueberry and mixed nuts and dates and figs. Ingredients have been chosen with health in mind, and include walnuts, almonds and sunflower seeds, all of which are protein-rich.
Vive Cake Boutique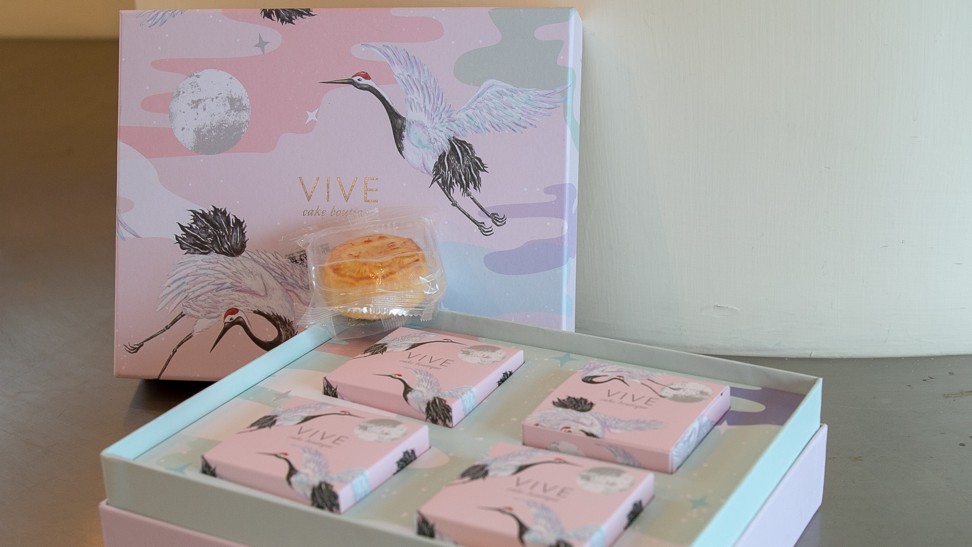 Vive Cake Boutique is once again offering a contemporary twist to the conventional mooncake.
Last year, it offered mini mochi mooncakes in three flavours (taro, osmanthus and pomelo).
This year, it is introducing short crust custard mooncakes.
Made with short crust pastry, the outer shell of the mooncakes is soft and crumbly, while the inside is filled with a dense, creamy custard filling.
Ritz-Carlton Macau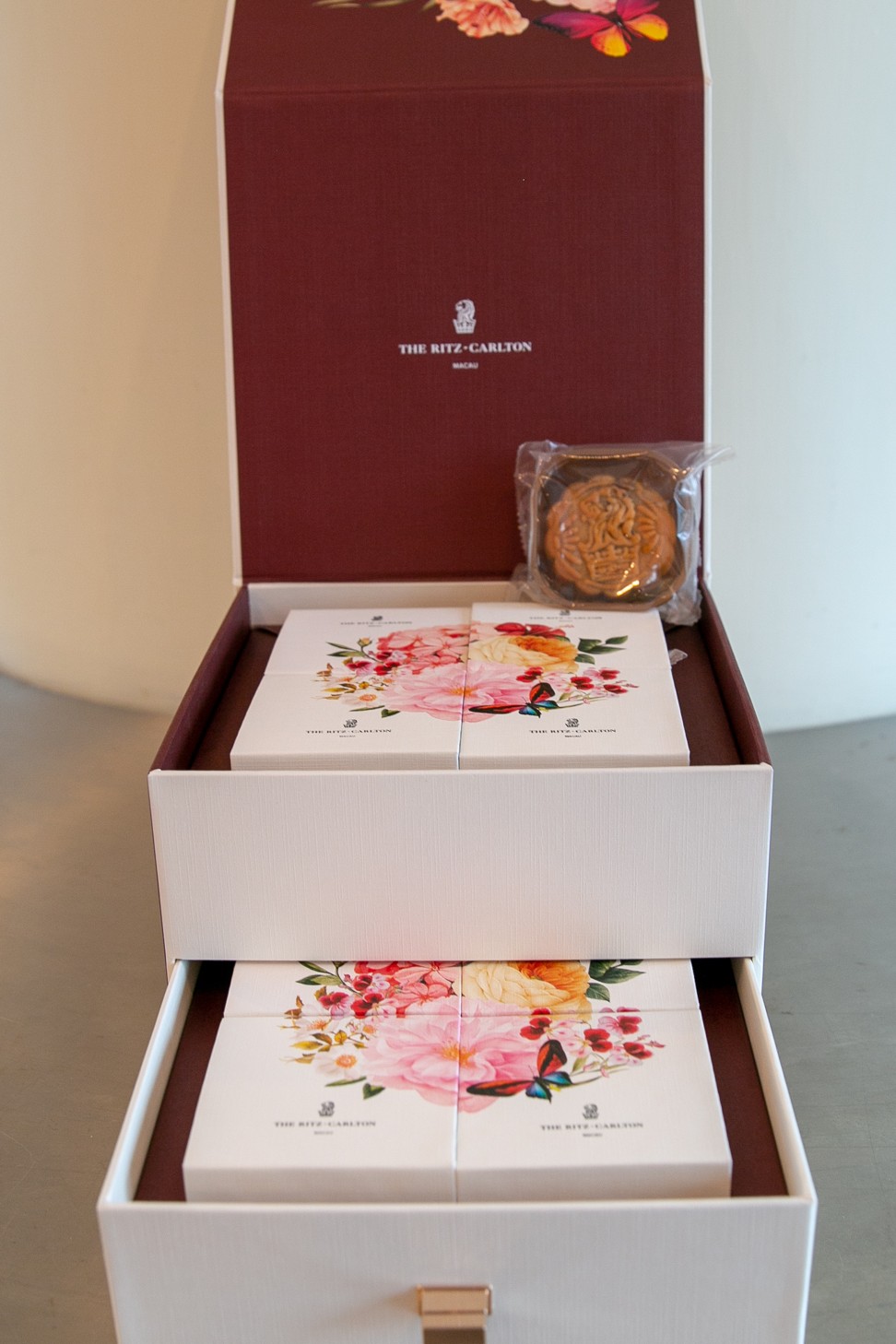 Few hotels know how to elevate the hospitality experience quite like the Ritz-Carlton Macau – and its mooncakes are no exception.
The Autumn Moon Treasure Box from the Ritz-Carlton comes beautifully decorated with butterflies and flowers in full bloom.
Ritz-Carlton's Lai Heen restaurant offers some of the most authentic Cantonese dishes in Macau
Yet the highlight is what is hidden inside. Each box contained eight mini mooncakes in two flavours: mini egg custard and mini purple sweet potato mooncake with chestnut.
Ms B's Cakery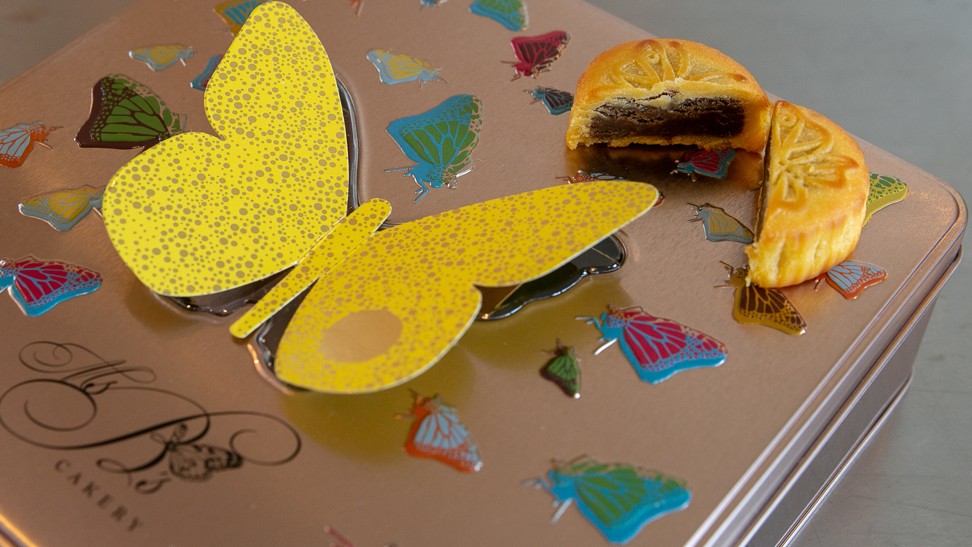 This year, Ms B's Cakery debuts a completely new flavour: mini coffee custard mooncakes.
How SEVVA started: Hong Kong's 'Queen of Cakes' Bonnae Gokson savours the sweet taste of success
Creamy with a delicate whiff of coffee, the mini mooncakes come in a pack of nine in each box.
The mooncakes are also made using maltitol, a natural sweetener, to reduce the quantity of sugar used, making for a healthier version.
Cuisine Cuisine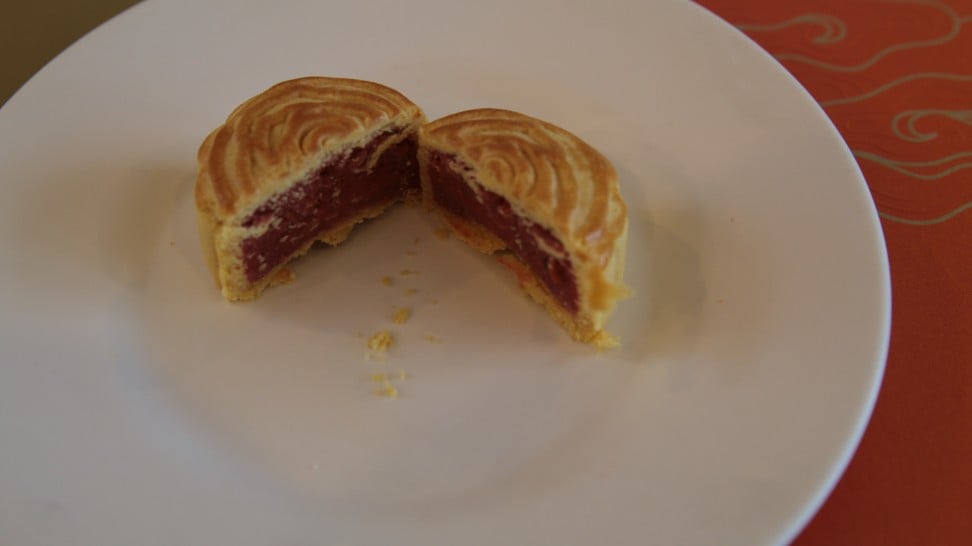 Over at The Mira, Cuisine Cuisine is giving mooncakes a floral makeover.
Its rose and roselle egg custard mooncakes are fragrant, creamy and not too sweet.
Each box houses eight mini mooncakes, which is perfectly sized to be easily shared with friends and family.
Paul Lafayet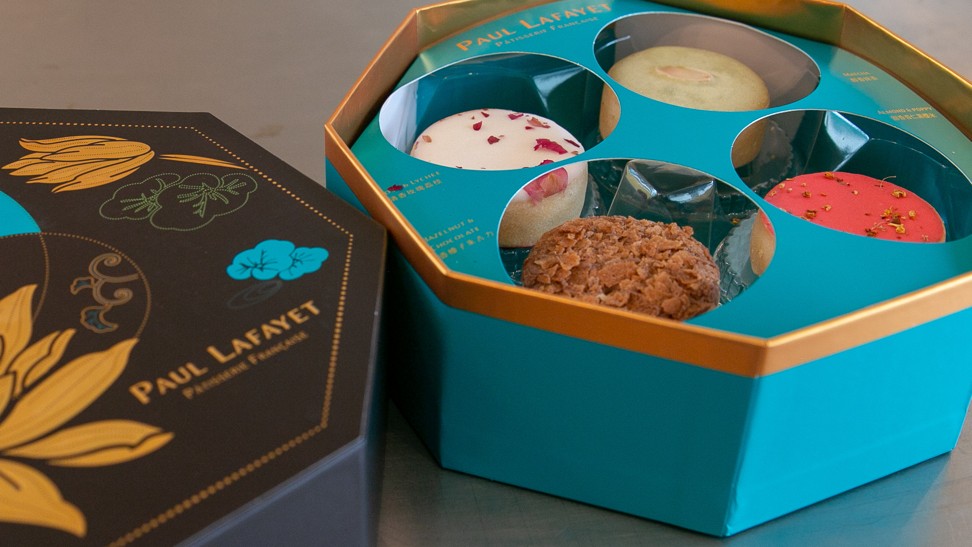 Paul Lafayet is once again giving the Chinese tradition a French twist.
This year, the brand presents French-styled tartlettes in its Autumn Rendezvous mooncakes gift box. Each box houses four flavours: hazelnut and chocolate, matcha, rose and lychee, and almond and poppy.
A light pastry puff coats each filling, which is then baked for 24 hours.
The result is fragrant tartlettes that can satisfy any palette – Chinese, French or even international.
InterContinental Grand Stanford Hong Kong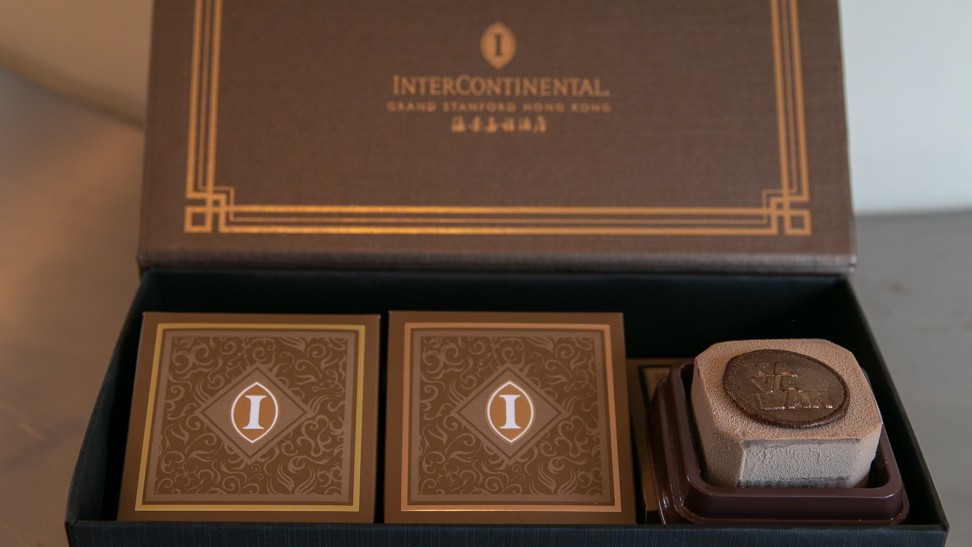 We'll never say no to a dram or two of Kavalan – especially when it comes beautifully wrapped up in chocolate.
InterContinental Grand Stanford Hong Kong's Kavalan whisky-infused mooncakes are a tradition to some, and it's easy to see why.
The award-winning whisky is known for its smooth texture and clean finish and is the best Taiwanese export since pineapple cake.
A box includes three mooncakes, each infused with three different whiskies: Kavalan Classic Single Malt, Kavalan Solist Ex-Bourbon and Kavalan Solist Amontillado.
Want more stories like this? Sign up here. Follow STYLE on Facebook, Instagram and Twitter