We talk to Wolfgang's Steakhouse founder Peter Zweiner about his Hong Kong outlet and the growth of the restaurant brand in Asia, as well as his future expansion plans. With his return to Hong Kong, he hosted a private dinner, calling it "A Night With Peter Zweiner", and serving one of the staples from Wolfgang's Steakhouse – the renowned 1200g Tomahawk steak.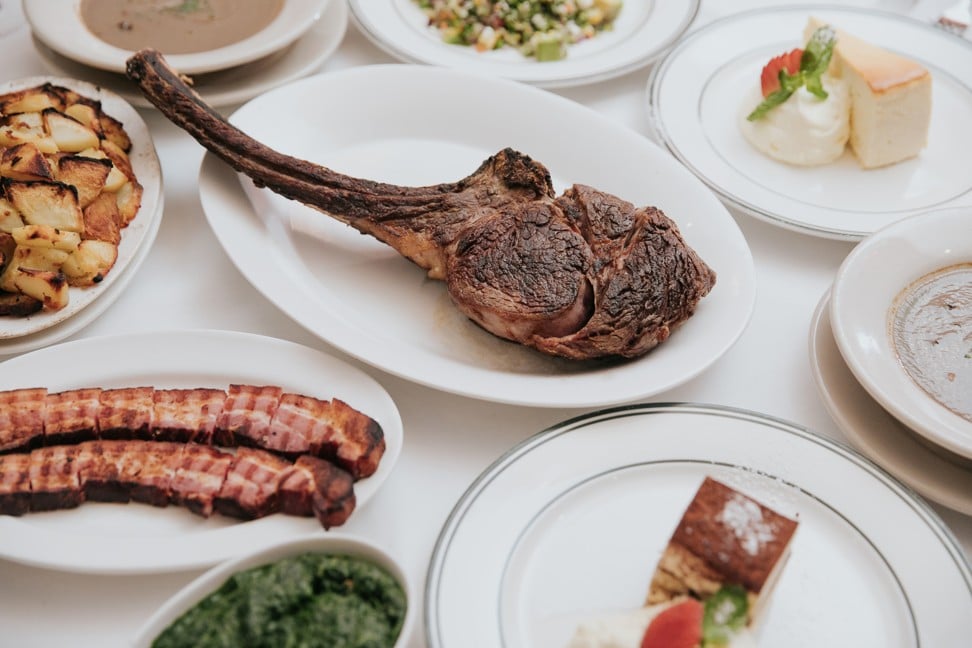 Q: Why did you decide to open up here in Hong Kong, and specifically in Central, in 2017?
First of all, Hong Kong is an extremely important market for our global expansion. Our brand, Wolfgang's Steakhouse, started in 2004 in New York, and the first one did so well we decided to open a second one there. Then we decided to go to another state, and then we said OK – let's go international.
At that time there were restrictions on importing US beef, so we didn't want to do it right away. We waited until a lot of the restrictions were lifted, and in 2013 Asia duly started lifting some. We picked certain cities, and Hong Kong was one of the top cities that we needed to be in, but sometimes the timing has to be right – you have to find the right location, the right partner... so we always knew we were going to get there, we just didn't know exactly when.
Will a Michelin star make a chef's career shine in Singapore?
The first location that we wanted to be in is on the island, and if we do the second one, it can be in Kowloon. So we looked at Central because it was the right location. I like being on ground floors, and we always like to be front and centre. We found this street – Duddell Street, right in the heart of Central, easy to find, right by the stairwell and landmarks.
Hong Kong is a very cosmopolitan kind of city. People really respect and know their food, and we feel that we have the best steak – a USDA steak, because there are so many different countries that have steak and I respect all the different kinds, but when it comes to a US steak, this is the best New York-style steakhouse. We are very proud of it, and we want to bring our concept to Asia because we're very passionate about it.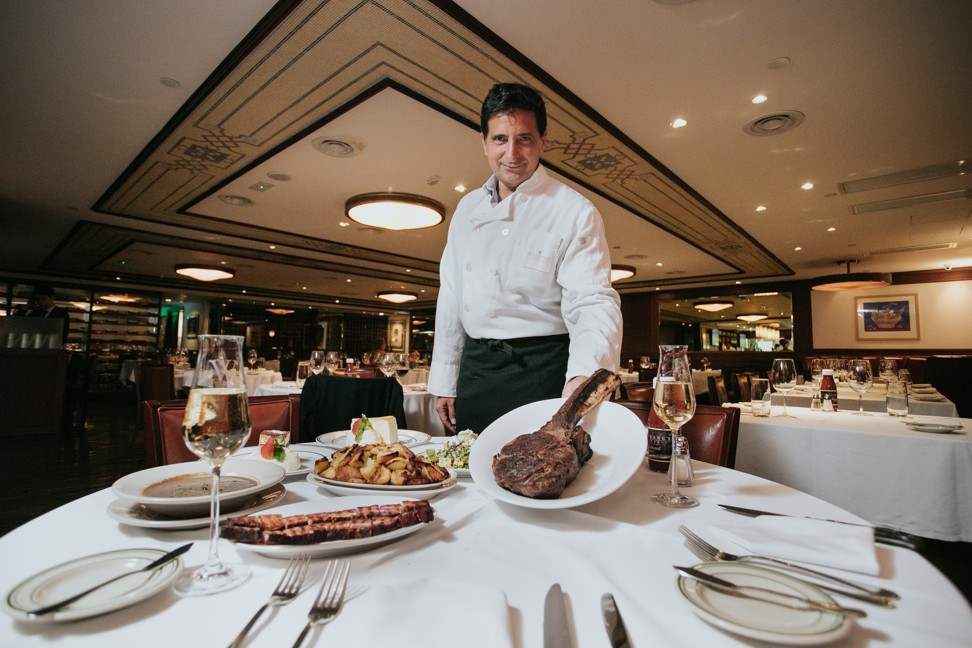 2. Has anything changed for the Hong Kong menu to suit local palates?
When you have a brand you know you have to make that decision – do you want to be true to your brand, or do you change it? So we did some analysis, and when you start changing your brand too much, you lose your true identity.
So, if someone wants a Japanese steak, they will go to a Japanese steakhouse. If they want a US steak, they'll come to us. But that doesn't mean that we don't sometimes do certain dishes, but we don't affect our principal dishes. So the steak is going to be USDA, and we're going to cook it the same way, but maybe we'll change the side dish, but we're not going to change the recipe of our side dish – we'll offer a different side dish.
Hong Kong is a very cosmopolitan kind of city. People really respect and know their food, and we feel that we have the best steak
Sometimes we offer different types of meals at lunchtime, because many people don't want to have steak for lunch, but you still want to be open for business so you'll have salads or you'll have localised dishes. So, it usually takes about a year or two before we start getting localised dishes. We haven't yet in Hong Kong, but we're almost there.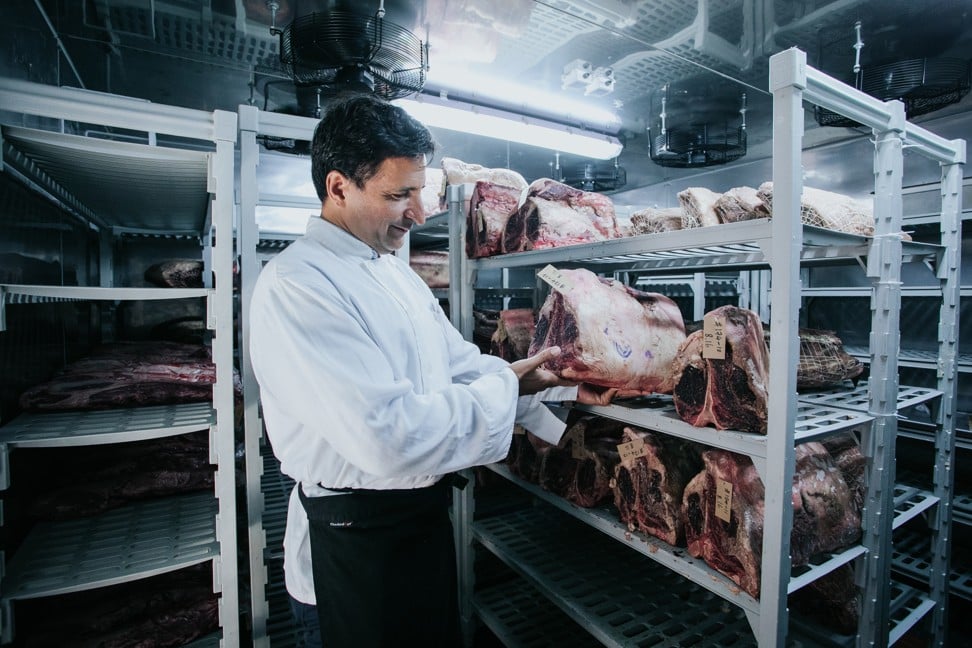 3. What do you think is the favourite dish at Wolfgang's Steakhouse in Hong Kong right now?
In all our restaurants it's always the porterhouse that is the number one-selling steak. I understood from my local partners and colleagues that it might be the rib-eye. The rib-eye is a big seller, but the porterhouse is still the signature of a Wolfgang.
Chefs at Sands Resorts Macao give dim sum a creative twist
For a typical meal at Wolfgang, you start off with a seafood tower, and you get bacon – that's also a signature dish. You get one of our salads, like a Beverly Hills chopped salad or a Wolfgang salad, and then you get the steak, which is usually the porterhouse, and then the side dishes - there's many side dishes, but the signature is usually the cream spinach, and the mashed potatoes are German potatoes. T hen the desserts – we do home-made desserts. The cheesecake is very popular, there's also the pecan pie, apple strudel, tiramisu or the hot fudge sundae. It's all very good, but the number one dish is still the porterhouse.
It's about simplicity. It's about top quality and simplicity
4. What's your favourite dish?
I would have to say the porterhouse, but I really enjoy everything from our restaurant. It's the truth. It's about simplicity. It's about top quality and simplicity.
We let the food sell itself, or the product sell itself, rather than trying to change it and that's one of the reasons why we can standardise and grow so quickly globally, because we keep the menu simple, and we don't try to change too much.
The steak sells itself. We buy the best steak, we age it in-house, c ook it simply – all we put on is some salt and throw it on the grill. We're not creating sauces or marinades, and then we bring it right to the table. It can't be any more simple.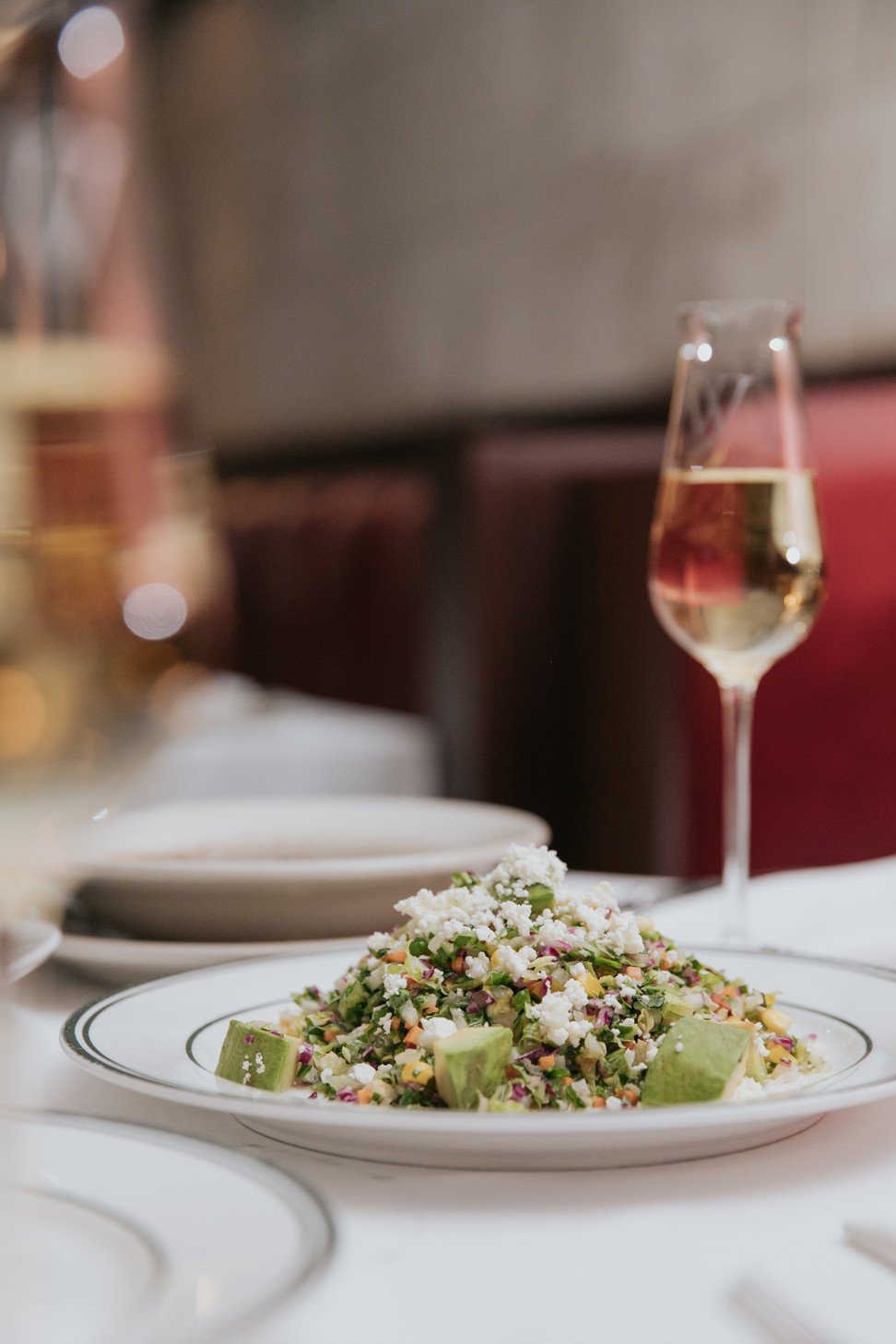 5. Since the opening, do you feel like the restaurant has evolved or changed in anyway, and if yes, how?
The restaurant's only a little over a year old, so it has evolved, it feels more lived in, and it's like moving into a brand new house, and when you open up everything, you still you have to break it in a little bit, but overall the ambience has really taken into effect, and it feels like that old style steakhouse with a little bit of a modern touch.
It's still too early to say anything has changed – the food quality is the same, the ambience is what we want it to be. We made some walls a little bit darker, but overall we're happy with it.
Chef Clare Smyth achieves perfection at new London restaurant
6. What are your plans for future development of the steakhouse?
We have a very aggressive opening plan – so in the next six months, we're going to be opening at least six more restaurants. We're building right now in Shanghai. So we have one in mainland Chinese in Beijing, and Shanghai is going to open in November. We're building one in Jakarta, we're opening one in Malaysia, then opening a sixth one in New York and a third one in Manila. We're signing a lease in Boston right now. We're also going into the European market, so now we're constructing a restaurant in Cyprus, which should open by November of this year and that will be our first entry into Europe – followed by, next year, London, Madrid and, hopefully, something in Paris. In the negotiation block, we are looking into Dubai and Mexico City as well, so there are many good things happening.
Want more stories like this? Sign up here. Follow STYLE on Facebook, Instagram and Twitter