Gossip, backbiting and jealousy are unfortunate realities of corporate culture – and show business is no exception.
The ugly side of the entertainment industry is hilariously captured in YG Entertainment's forthcoming star-studded comedy show YG Future Strategy Office (YG FSO) to be released on Friday on Netflix.
The workplace sitcom gives a rare peek into what actually happens inside an entertainment company.
In the eight-episode show, Seungri, a member of boy band Big Bang, plays a fictionalised version of himself appointed as senior adviser to the fictional division of YG Entertainment.
The FSO is depicted as a core division responsible for developing strategies and future business plans to help YG outperform its rivals and survive against tough competition.
Seungri says he earns 1 per cent of the money G-Dragon does
In the show, Seungri's character is rumoured to have been promoted to the key position with the strong backing of YG founder Yang Hyun-suk, who exerts real influence there.
On his first day as senior adviser, Seungri encounters various unexpected things.
Contrary to the gravity of the title, YG FSO is a hilarious show which unravels various "raw, untold stories and dirty secrets" behind the glitz and glamour of show business, particularly within YG.
The show features gossip, jealousy, infighting and backbiting in a hilarious manner.
In a preview of the first episode, a YG artist sarcastically describes her fellow artist as an overnight star with humble beginnings.
"He used to be an obscure dancer who performed at Migliore [a shopping centre at Dongdaemun Market]," she said.
Her remarks indicate he is arrogant and behaves like a star.
The Netflix show gives a sneak peek into YG Entertainment's years-long struggles and ensuing desperate endeavours to end its gloomy days and regain success.
YG founder Yang was once the celebrity with the highest-valued shares in the entertainment industry. SM founder Lee Soo-man replaced Lee two years later but Yang reclaimed the top spot in 2015.
But YG has since been declining after three members of Big Bang enlisted for mandatory military service and so were unable to perform, and several of its other artists were reportedly implicated in various scandals, including drug abuse.
As YG declines, so does its founder Yang.
According to Chaebul.com, SM's Lee topped the list of celebrities with the highest-valued shares this year, followed by JYP's Park Jin-young and YG's Yang.
Big Bang's Seungri to hold first solo concert
With the release of the Netflix show, YG is striving to upset the competition.
As its major artists were unable to perform for various reasons, YG has fewer options to outperform its rivals.
YG was determined to team up with Netflix to air the comedy show worldwide, which the entertainment company hopes will be a game changer to help it regain its former glory.
"There is a rumour Yang has spent every night with a bottle of whisky, as he couldn't believe JYP surpassed YG in terms of valued shares," Seungri said during a news conference for the forthcoming Netflix show.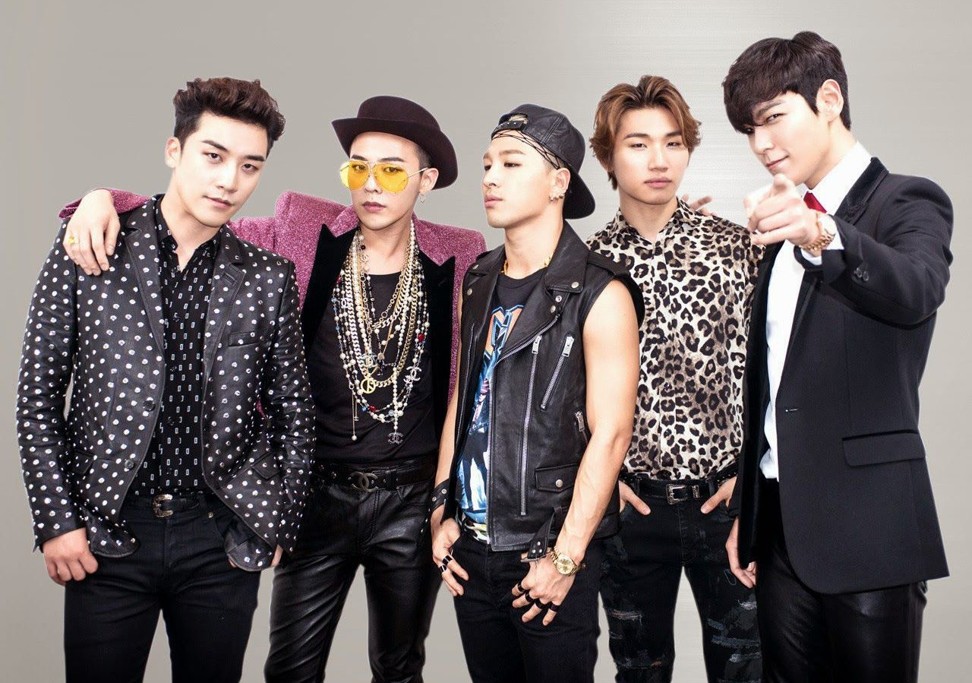 YG FSO producer Park Jun-su said he wondered about what it would be like if YG had a division such as global giant Samsung Electronics' now-disbanded Future Strategy Office, which used to make key decisions for the group.
"I thought it would be fun if YG had a unit like that," Park said.
"I've been producing several shows that satirically mentioned the dark side of Korea's entertainment industry. And I think YG is the darkest one in the entertainment industry."
Park is well known for his past works including Mnet's mockumentaries The God of Music and UV Syndrome.
Park moved to YG from the cable music channel Mnet last year.
He said he has been enjoying working with Netflix, which has generally accepted his ideas.
Park said he has used his tricks again, fooling actors to capture realistic situations.
According to him, there were two different versions of the script while shooting, one for the crew and another for the cast.
K-pop wedding: Big Bang's Taeyang to marry Min Hyo-rin
Amid the company's current lacklustre performance, Seungri said he hopes the forthcoming show will prove to be a turning point.
Seungri is recognised as one the hardest-working celebrities, and his lead role is hotly anticipated by fans.
Born in Gwangju, South Jeolla province, he rose to stardom as a member of Big Bang under YG and started his career as a record producer, actor and entrepreneur.
Aiming to make up for Big Bang's hiatus, the youngest Big Bang member also revealed his plan to enlist in the military some time early next year.
Want more stories like this? Sign up here. Follow STYLE on Facebook, Instagram and Twitter
This article was originally written by Kang Aa-young for The Korea Times.