K-pop boy band BTS, which made history this year by becoming the first South Korean group to top the American Billboard music charts and sell out a US stadium, has now made it onto the front cover of Time magazine.
BTS tops Billboard chart and sells over 1 million copies of 'Love Yourself: Tear' in first week
The October 22 edition of Time magazine, featuring BTS on the cover, officially went on sale on Monday.
BTS has joined the magazine's annual picks of "Next Generation Leaders".
A Time report titled "How BTS Is Taking Over the World" was posted on the magazine's website on October 10, along with video footage of an interview with BTS members.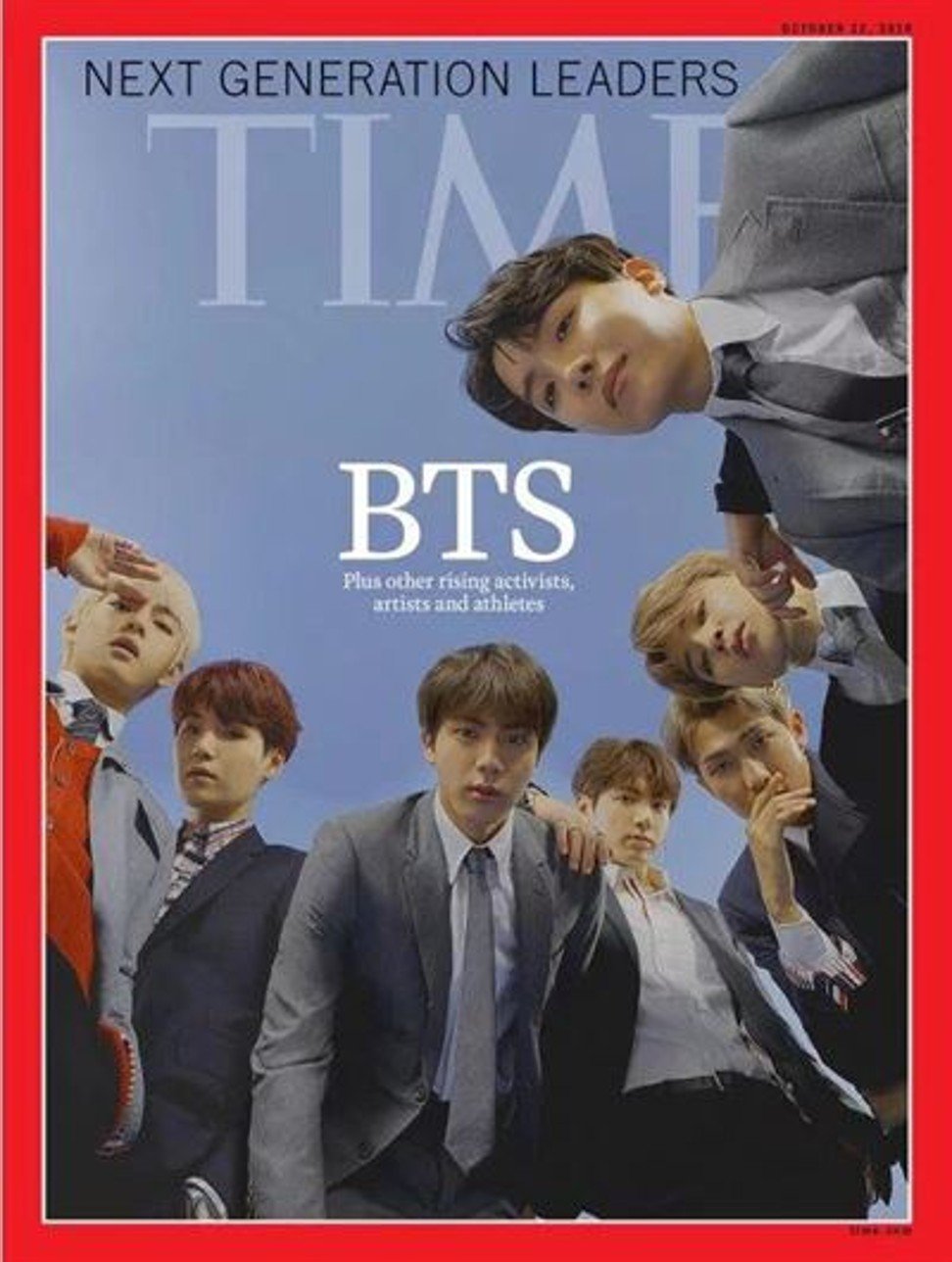 The report called the seven-member group "the most popular boy band in the world", saying it was breaking new ground by setting records in the US and all across Asia, "without catering to Western audiences".
Why we love BTS' birthday-boy Jimin, who's 23 today
On its unprecedented success as a K-pop band, one BTS member told the magazine: "It feels like the music really brings us together ... once the music starts people react pretty much the same wherever we go."
Now fans are eager to get their hands on the October 22 issue of Time.
According to online retailer YES24.com, after Time revealed an image of the cover on Twitter, 2,000 copies were sold in just five hours.
A total of 13,000 copies secured by the magazine's distributor sold out before official sales began on Monday.
Take a look at BTS's new US$6.53 million home
After performing at New York's Citi Field, BTS is now on a sold-out tour across Europe, from London, the Netherlands to Germany and France.
The group plans to move on to Japan in November.
Want more stories like this? Sign up here. Follow STYLE on Facebook, Instagram and Twitter
This article was originally written by Lee Min-young for The Korea Times .