Christmas is a time to celebrate the birth of Jesus Christ, a time for family reunions and a time for Hong Kong to light up and brighten up with decorations.
For most of the city's shopping malls, this is the time to show off their creativity as they decorate their spaces, offering something special to wow shoppers.
From traditional Christmas motifs to splendid designs and lovely cartoons, these malls are out to impress and surprise, creating special Instagrammable moments and special family time with the young ones.
In Central, The Landmark is celebrating the festive season with a cocoa-inspired Christmas installation in its atrium. Featuring a cocoa forest, a chocolate river, a whimsical chocolate factory and more than 70 cocoa monsters, the kaleidoscopic installation comes to life with seasonal music and spectacular lighting every 30 minutes until New Year's Day.
How to have yourself a merry vegan Christmas feast
The mall has also created merchandise, such as plush toys, tote bags and key chains, featuring the cocoa monster characters. All proceeds will be donated to Make-A-Wish Hong Kong.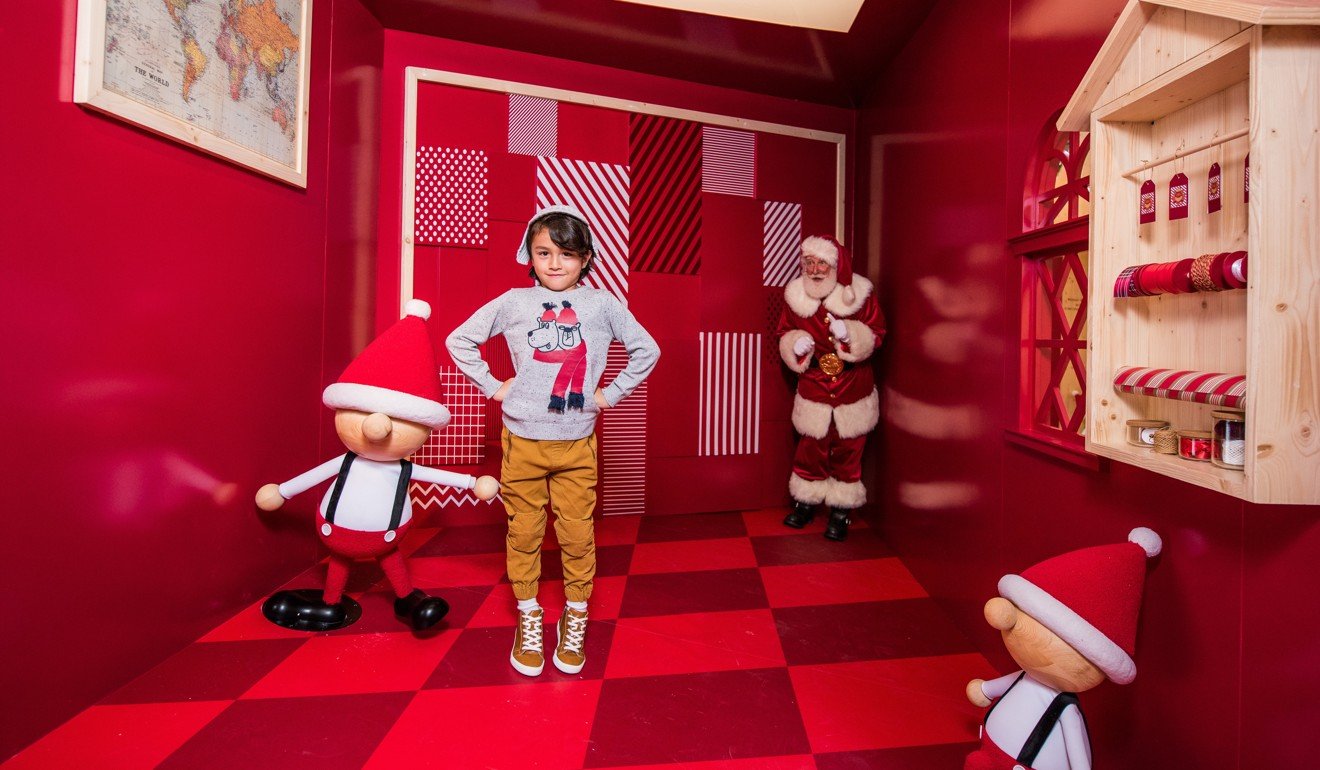 Another major mall in Central, IFC, is collaborating with the Northern Lights Santa Academy, a Santa school in the US, to bring the academy to the city. The installation comprises six interactive checkpoints about Santa. Shoppers will receive a certificate sticker and can "graduate" by collecting stamps after taking part in activities such as learning Santa's laugh (ho ho ho!), dressing like him and postcard writing.
A performance titled "Jingle Jangle Carnival", featuring an aerial acrobatic show, a trampoline act and a dynamic dance routine, will be presented twice a day at 12.45pm and 6.30pm from December 13 to 26.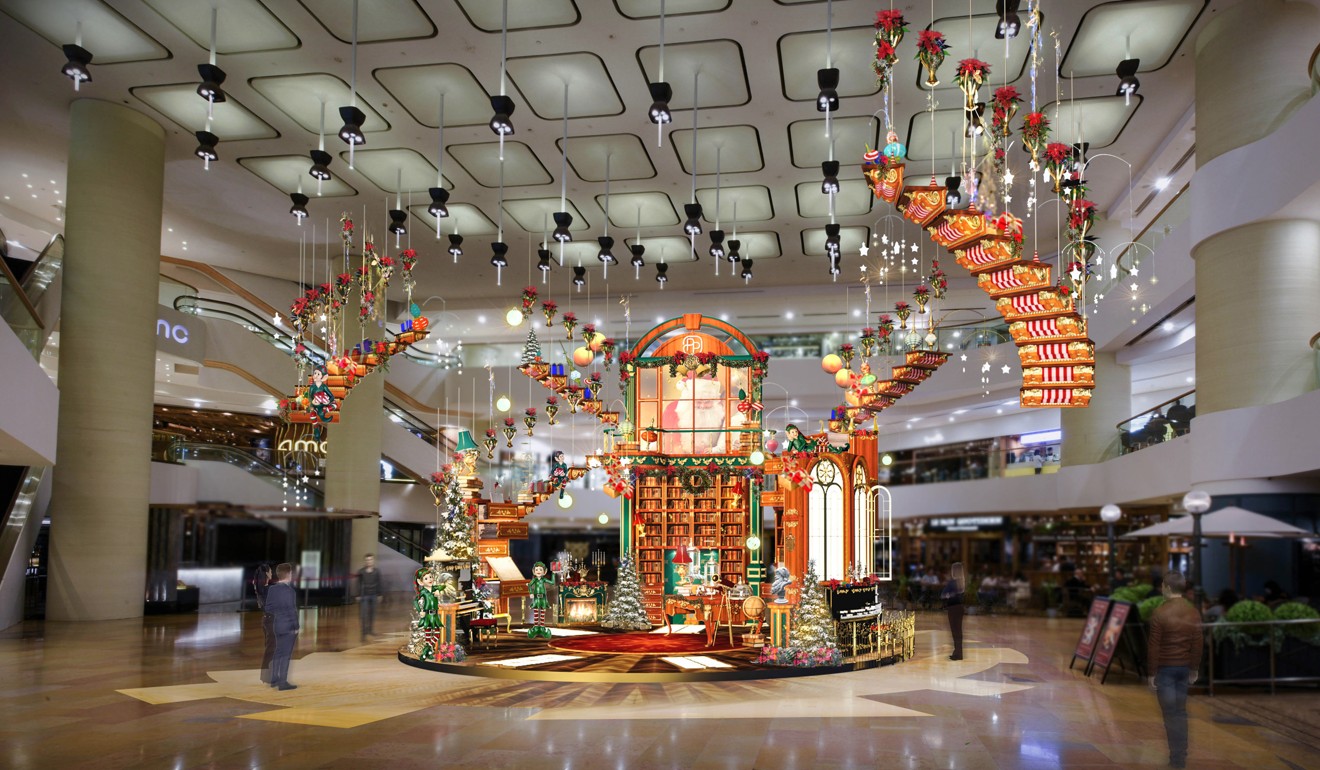 Pacific Place is also offering a Santa-themed installation with a number of workshops for children. The picturesque installation has elements such as floating staircases, magical bookshelves, levitating stationery and a fireplace. Santa is there to meet and greet visitors until Christmas Day, and there are also storytelling sessions.
Vegan gifts to help you celebrate a cruelty-free and ethical Christmas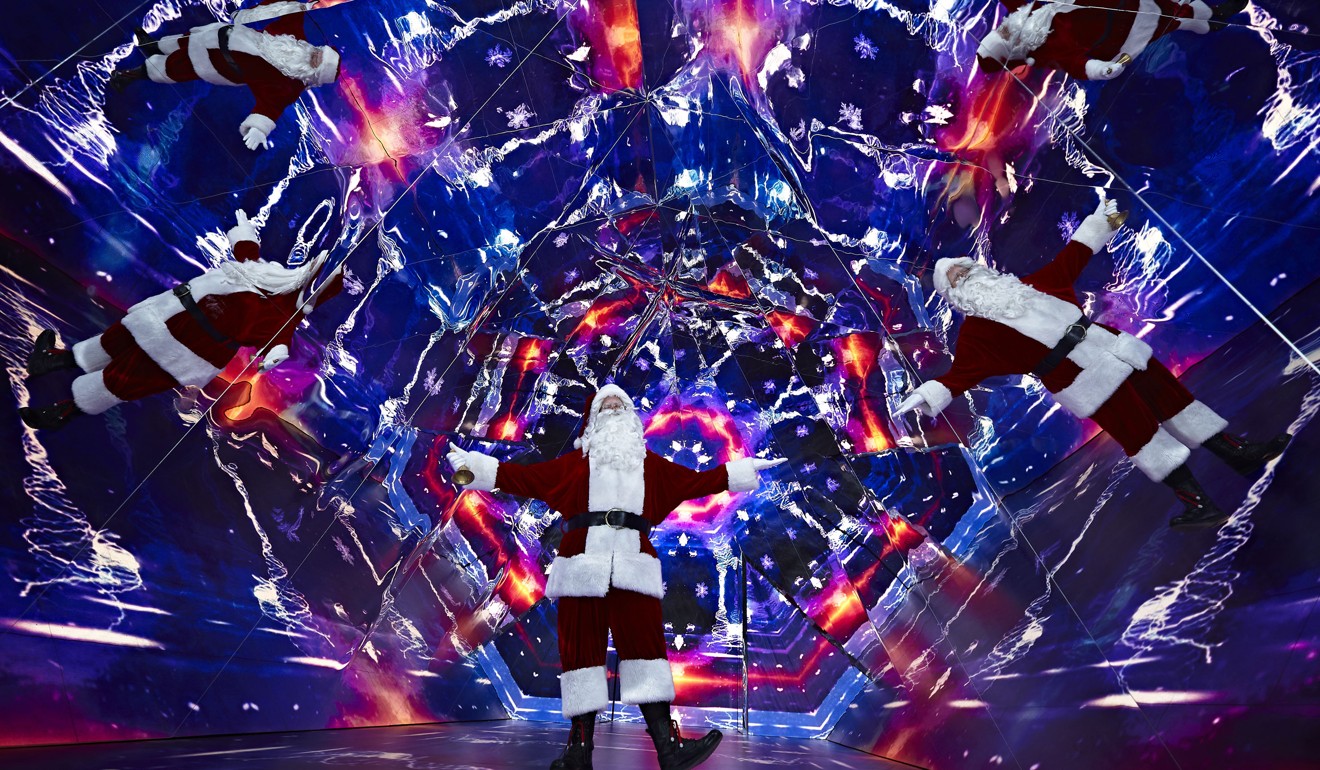 Over in Tsim Sha Tsui, Harbour City lets visitors experience the world's largest video kaleidoscope until New Year's Day. People can walk through the triangular-shaped mirror kaleidoscope that is 16 metres long and 4.5 metres high and wide, and indulge by taking selfies amid Christmas-themed sceneries, such as snowflakes, Christmas trees, stars and a rainbow tunnel.
There is also a 40-metre-long Christmas bridge, decorated with more than 200,000 LED lights. You can write your wishes and love messages on heart-shaped locks and hang them up.
The bridge will host music light shows and performances from the Pegasus Vanguard, an award-winning marching band, at various times.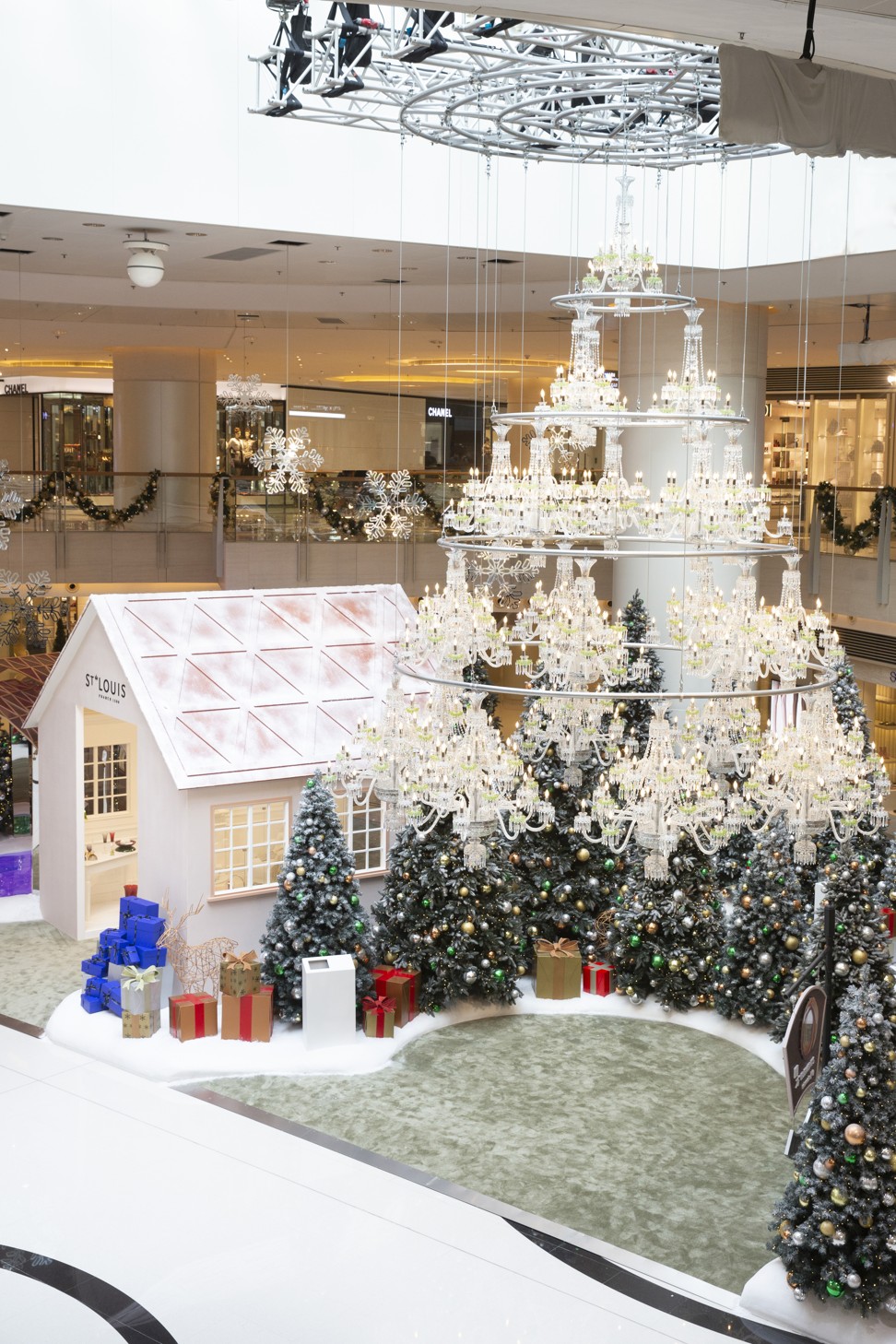 In Kowloon West, Elements has partnered with French crystal manufacturer Saint-Louis to present "A Crystal Tale", a series of sparkling Christmas decorations inspired by the Vosges Forest in France, until January 1.
Watch how a five-star hotel decorates their Christmas tree
It features a 6-metre-high Christmas tree comprising 24 chandeliers, more than 450 crystal lights and 20,000 handmade crystal pieces by the Saint-Louis craftsmen in France. There are five historical crystal works of art, too, such as the 1845 Louis II de Baviere vase made from blue opal crystal with a white enamel overlay.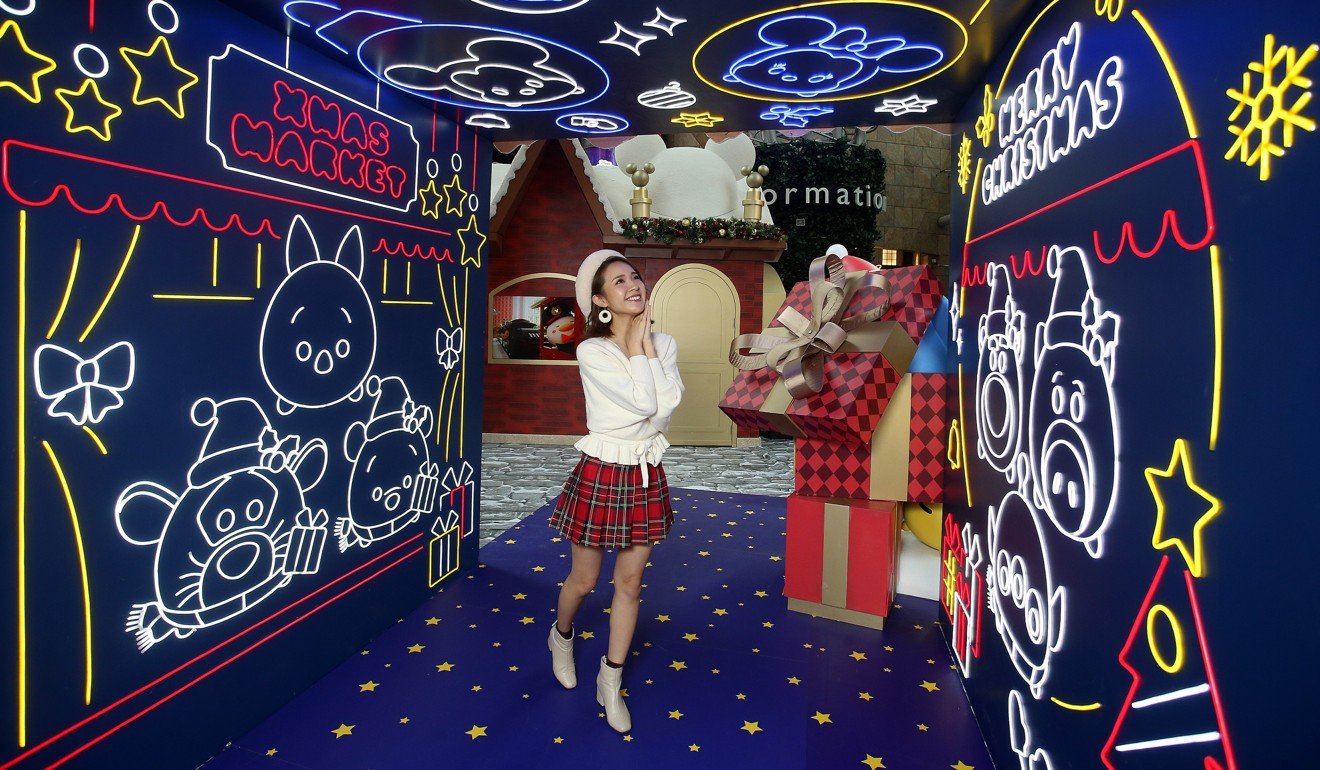 Disney fans should not miss the first Disney TSUM TSUM Christmas Market at Langham Place in Mong Kok until January 6. A 4.5-metre-high TSUM TSUM Christmas tree featuring Mickey Mouse, Minnie Mouse, Winnie the Pooh, Donald Duck, Lots-o' and Stitch is on display in the shopping centre's atrium.
More than 700 limited-edition items, including TSUM TSUM Christmas illuminated ornaments, mini plush toys and stack-and-display series, are available this festive season.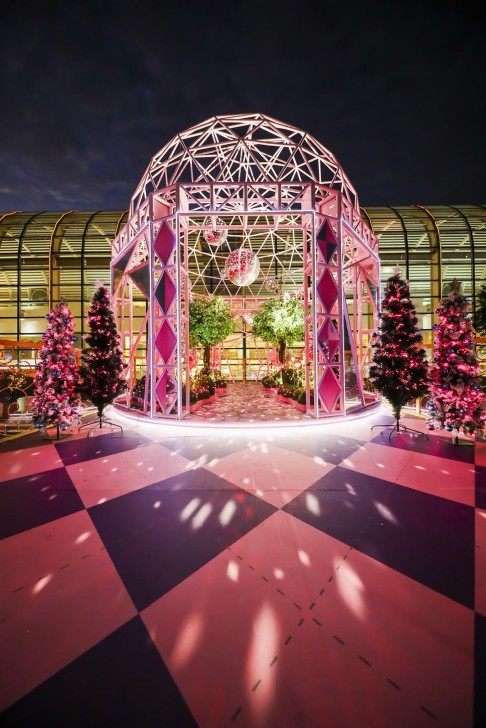 Inspired by the 2016 American fantasy adventure film Alice Through the Looking Glass, the interactive multimedia installation at New Town Plaza in Sha Tin reinterprets Lewis Carroll's 1865 novel Alice's Adventures in Wonderland.
On show until January 13, Alice's Adventure @ Starlight Garden is a dreamlike world created with reflective mirrors, lighting and huge objects such as glowing mushrooms, moving flowers and distinctive cats with big mouths.
'I'll be Home for Christmas' says architect William Lim
An interactive art exhibition, "Alice – Into the Rabbit Hole", makes its Hong Kong debut on Level 3 of the indoor atrium. Featuring multimedia art and design works, the exhibition was well received in Seoul. The Hong Kong edition showcases some of the settings and displays from the exhibition in Seoul, plus a new 9.1-metre-tall Christmas tree with a rabbit hole.
Want more stories like this? Sign up here. Follow STYLE on Facebook, Instagram and Twitter