The past 12 months have been the biggest year ever for K-pop – including US chart-topping albums from acts that wowed the world, helped to promote inter-Korean relations and inspire today's youth.
However, the year also saw some troubles, including some pop acts fading from the spotlight or disbanding.
Here are some of the memorable K-pop news stories of the year.
BTS is the future of K-pop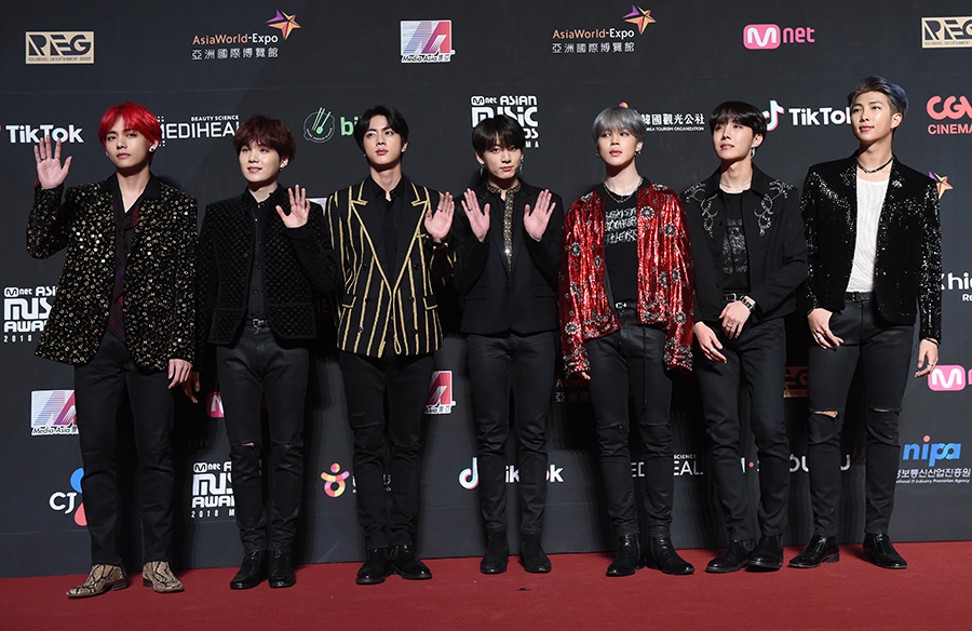 If 2017 was all about getting to know the boy band BTS, then 2018 was the time when questions were asked about why the seven-member group has such a rabid fan base all around the world and is now capturing the imagination of the pop music world.
BTS climbed to the top of the Billboard 200 Albums chart with "Love Yourself: Tear", then repeated the feat in September with its repackaged album "Love Yourself: Answer".
K-pop kings BTS find the Answer in second Billboard smash

It has also enjoyed sell-out concerts during the North American leg of its world tour.
The band also won the online reader's poll as Time magazine's 2018 Person of the Year and claimed the distinction of being the celebrity group of individual that generated the most tweets during the past 12 months.
The seven members of the band showed they were more than just singers, too, when they gave an inspiring speech to the world's youth at a meeting of the United Nations in September – telling the youngsters "to listen to their inner voice and resist pressure to conform".
K-pop band BTS' 'Fake Love' video surges past 400 million YouTube views
Music helps North and South overcome tensions
Some of South Korea's biggest K-pop stars flew to North Korea this year for rare performances that helped inter-Korean relations thaw after years of diplomatic tensions over the North's nuclear programme.
Four members of Red Velvet made the trip to Pyongyang in April – with one member, Joy, unable to attend the concert because of filming conflicts – before a historic summit between South Korean President Moon Jae-in and North Korean leader Kim Jong-un.
In September, rapper Zico and rhythm and blues starlet Ailee performed in Pyongyang following the third inter-Korean summit.
Now that Wanna One's gone, who's next on the K-pop path to stardom?
'Produce' K-pop TV show proves big hit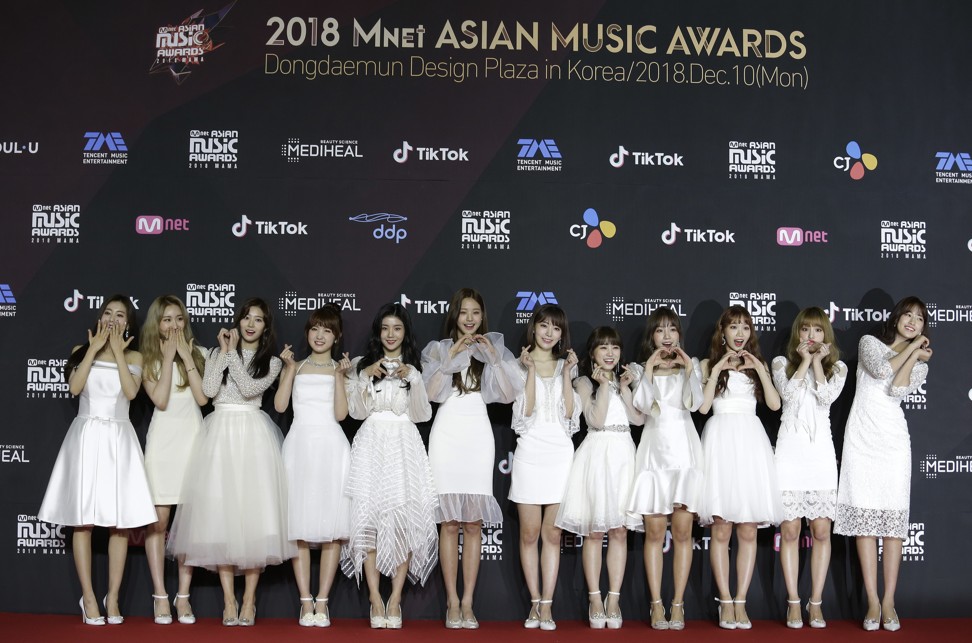 IZ*ONE, a 12-member girl group featuring contestants selected from among 48 Korean and Japanese idol trainees from the third season of Mnet's audition reality television programme Produce 48, garnered great attention.
About 80,000 copies of IZ*ONE's debut album "COLOR*IZ" were sold during the first week of its release.
BLACKPINK's 'Ddu-Du Ddu-Du' is YouTube's most-viewed K-pop music video in 2018
The group also won the best new artist award at the 2018 Mnet Asian Music Awards ceremony held in Seoul on December 10.
The continuing popularity of the reality show also means Mnet plans to launch a fourth series of Produce 101 for male contestants in the new year.
Next year's show, featuring wannabe K-pop stars from around the world, will aim find a boy band to succeed the 11-member group Wanna One.
STYLE's top 5 celebrity interviews of 2018 – video
'Couple' HyunA and E'Dawn end contracts after row

In August, K-pop singer HyunA confirmed she was in a relationship with E'Dawn, a member of the group Pentagon – without the approval of their agency.
Cube Entertainment then ditched the two stars – only to change its mind after facing an angry backlash from fans.
Is K-pop star Jessica Jung going to 'fall in love' this Christmas?
However, after the fallout, HyunA and E'Dawn terminated their contracts with Cube in October and November, respectively.
The couple, who also worked as members of group Triple H, have yet to sign a deal with any new management agency but told their fans in an Instagram post that they are currently working on a new album.
3 things you didn't know about BTS' Jin
Wanna One and other bands part ways
Wanna One – the boy band formed in 2017 from the 11 contestants who made it to the end of the second series of the television reality show competition, Produce 101 – will officially disband on December 31, Swing Entertainment said this month.
Elsewhere, before the release in November of its fifth studio album "mono", Kiha & The Faces announced it would be disbanding at the end of this month, too, after its year-end concert.
Vocalist Jang Ki-ha said the group had decided unanimously to "end on a high" – and wanted to finish while it was still at its best.
The group made its debut with the release of the single Cheap Coffee in 2008.
Another experimental band, Rose Motel, also broke up this year, ending a seven-year musical journey for its members.
Happy 26th birthday, Chanyeol: 4 highlights from the K-pop star's career
Rapper San E caught up in row
The year 2018 has seen many milestones for feminism in South Korea, but a social rift has widened in the country between gender-divided Korean online communities, including the far-right troll website Ilbe and the radical feminist website Womad.
Rapper San E, who previously said he supports women after releasing a track called Feminist in November, faced public criticism after comments he reportedly criticised members of the audience at an end-of year concert this month.
San E's record label, Brand New Music, said it has now terminated its contract with the rapper.
Happy birthday Tiffany Young! 5 things you should know about the K-pop star