K-pop star Kai of EXO goes public over romance with BLACKPINK's Jennie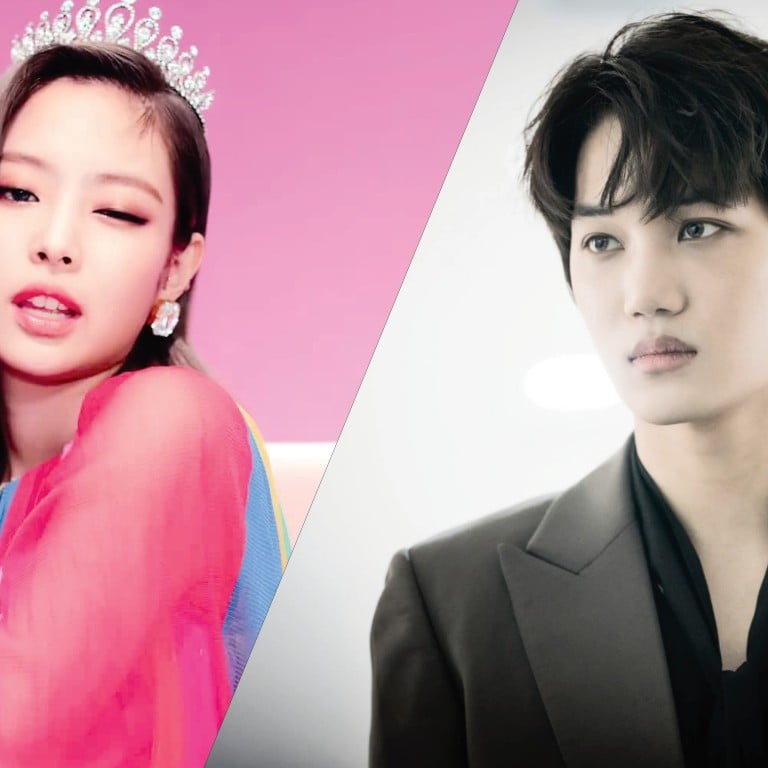 Two K-pop stars – Kai from boy band EXO and Jennie of girl group BLACKPINK – went public with news of their romance on New Year's Day.
SM Entertainment, which manages the nine-member boy band,
EXO
, confirmed the relationship, saying that Kai, 24, whose real name is Kim Jong-in, "has a romantic interest in her".
However, YG Entertainment, the agency managing Jennie, 22, also known as Jennie Kim – which previously denied rumours that the two stars were romantically involved – said it had been unaware of their relationship.
One online entertainment news report featured photographs taken by the paparazzi showing Kai driving to Jennie's home near Hapjeong subway station in Mapo-gu District in Seoul on November 25.
Jennie was also pictured getting into Kai's black car and they slowly driving off.
They headed to the nearby Sky Park, where Kai parked the car and helped Jennie get out. They then strolled while holding hands. They were also spotted taking a picture together during their walk.
Jennie, who released her first solo single SOLO last November, was pictured with Kai wearing beanies, checked scarves and dark-coloured coats.
One report said both were often seen wearing Converse sneakers with the backs dog-eared – hinting that their matching shoes were an expression of their romance.
On December 2, after returning with EXO to Seoul from Hawaii, Kai, who is the group's main dancer, headed to Jennie's home – reportedly with a gift he had bought her while he was in Hawaii.
The couple's romance is thought to have started in October, when online rumours first began to circulate about a possible relationship between the two stars.
At the time Yang Hyun-seok, CEO of YG, denied the rumours, saying that the claims were groundless.
Posts left on Kai's Instagram account, under the account name "zkdlin" on New Year's Day, were followed by encouraging comments from his fans, such as "Wish u happy with @jennierubyjane, we support you guys together", "So happy for you, congrats" and "Happy new year oppa be happy with jennie".
The same support was expressed by Jennie's fans on her Instagram website.
One post said: "I SUPPORT JENKAI!!".
Kai previously dated Krystal from K-pop girl band f (x), another SM-managed group, but their one-year romance ended in June 2017.
Want more stories like this? Sign up here. Follow STYLE on Facebook, Instagram and Twitter
This article was originally written by Dong Sun-hwa for The Korea Times.

The lead dancer of the boy band, 24, and the girl group member, 22, confirm the news on New Year's Day – after rumours of a relationship began in October