5 best restaurants for vegans in Ubud – the heart of Bali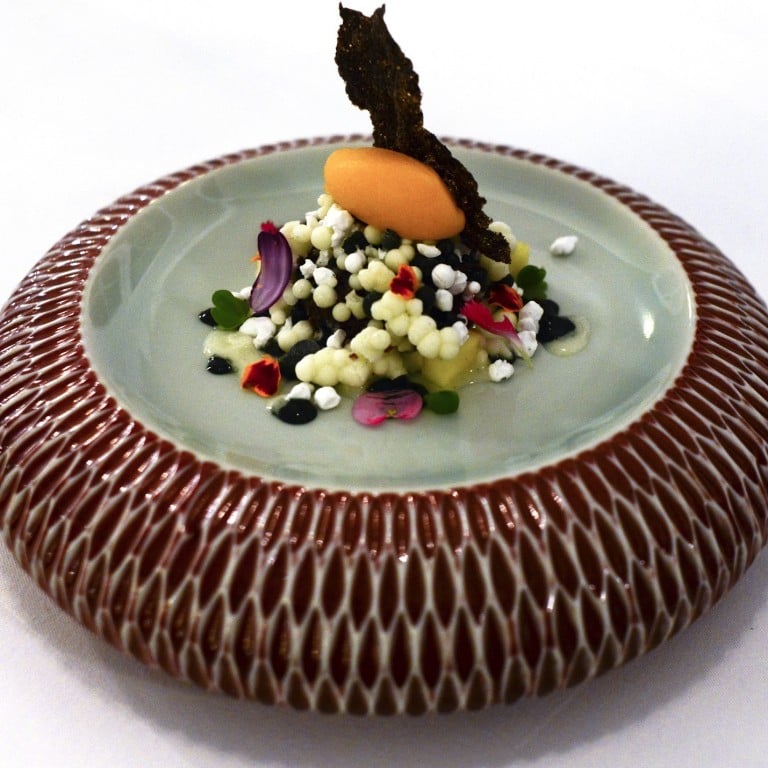 If Bali were the gastronomic capital of Indonesia, then the town of Ubud – at its heart – is where you want to indulge in its lush offerings.
Yes, even as vegans, your choices have never been better.
While the area is awash with vegan cafes, most chefs in gastronomic restaurants can whip-up a tasting menu free of animal products that will make non-vegans look on with envy.
Check out where to look:
Aperitif 
A new-to-Ubud restaurant and bar with chequered black-and-white marble flooring and whitewashed French windows, Aperitif at Viceroy Bali serves an eclectically modern European tasting menu with varied influences showcasing the heritage as well as the locale of the chefs.
Belgian executive chef Nic Vanderbeeken spent six years in Bali – on the grounds of Viceroy Bali – before the hotel decided to venture into fine-dining last October, and he has conceived a series of tasting menus that also cater to vegetarians and vegans.
For vegans, an eight-course tasting menu starts with snacks such as tempura of hoja santa leaf (grown in the restaurant's greenhouse) dotted with teriyaki emulsion, tofu cream and seaweed powder.
It builds up towards an inspired main course of jackfruit braised in coconut water served with tempe bacem (Javanese braised tempe) alongside a "tasty paste" constructed with kimchi, miso, koji, fermented black carrot and vegetable trimmings.
For dessert, pastry chef Alex McKinstry suggests his take on bubur injin (an Indonesian dessert of black rice pudding with coconut milk and palm sugar) that arrives with mango sorbet, coconut pearls, black rice cracker and black sesame purée.
Vanderbeeken says that he is developing a tempe with different vegetables and grains – so corn tempe could become a reality for his vegan guests.
The vegan menu is available only with 24 hours' advance notice.
Jalan Lanyahan, Br Nagi, Ubud, Kabupaten Gianyar, Bali 80571, Indonesia
Tel: +62-361-9082-777; aperitif.com
Room4Dessert
After appearing on hit foodie documentary Chef's Table on Netflix, New York-born pastry chef Will Golfarb closed his Ubud-based desserts bar, Room4Dessert for six months.
He reopened recently in a new building, flanked by two permaculture-based working gardens (one for fruit trees such as local oranges, and another one for medicinal herbs) planted with about 150 types of fruits, herbs and vegetables.
At its centre is the main restaurant with three distinct areas – a lounge, the main dining room and an outdoor patio – offering only 36 guests at one time an experiential tasting journey anchored mainly on sweets.
The tasting menu starts with seven light courses of savoury snacks at the lounge before the diner moves to the dining room for seven courses of sweet main courses, finally ending with seven courses of petit fours at the outdoor patio – a total of 21 courses.
Vegan diners will be able to savour the three distinct spaces, albeit with a more concise menu comprising three snacks, one dessert and three petit fours.
From his debut savoury snacking menu, Goldfarb starts with a course of local banana heart made in the style of Roman artichokes and ends with his bold and vegan take on Ferrero Roche's famed chocolate and hazelnut confection – a not-too-sweet globe of chocolate-coated candlenut.
Vegans who provide at least three days' notice will be rewarded with one additional dessert course.
Jalan Raya Sanggingan, Kedewatan, Ubud, Kabupaten Gianyar, Bali 80561
Tel: +62-813-3705-0539; www.room4dessert.com
Nusantara 
Brought to us by the people that run another Ubud restaurant, Locavore, Nusantara gets its name from the Indonesian word for "archipelago". Its food, inspired by the Indonesian Archipelago, offers a rarefied induction into the area's regional cuisines.
Instead of offering typical Indonesian fare – think gado-gado and rendang – that graces the menus of Indonesian restaurants worldwide, Nusantara delves deep into the cuisines of Indonesian cities such as Jogyakarta, Padang, Manado and Bandung, so that a meal here is as eye-opening as it is hearty and riveting.
Vegan options are plentiful – there is an unusual dish of lawar klungah, blanched young coconut shell stir-fried "bumbu bali" style, with Balinese-style spices including lime leaves, shallots, ginger and grated coconut.
It's an appetite-piquing toss-up served in a coconut that will leave you wanting more.
If there is an item that you should not miss, it is the jukut kelor mesanten – moringa leaves cooked with coconut milk in a young coconut over wood fire with "base genep" (ginger, shallots, galangal, chillies) and torched ginger.
If you have a strong tolerance for fiery sambals, order the "selection of sambal", a platter of sorts that gives you a flavour of the sambals that grace the plates of Balikpapan, Jogyakarta, Pulan Weh, Bali and Medan. But take note: it's not for chilli wimps.
9C Jalan Dewi Sita, Ubud, Bali
Tel: +62-361-972-973; www.locavore.co.id/nusantara  
Locavore 
The best restaurant in Indonesia, according to Asia's 50 Best Restaurants, Locavore is, as its name implies, all about farm-to-fork cuisine that puts the focus on Indonesian produce.
Joint chef-owners, Ray Adriansyah and Eelke Plasmeijer, comb the Indonesian archipelago for local ingredients that go into their pair of multi-course tasting menus – "locavore" and the vegetarian "herbivore".
Vegans who get a seat at this hard-to-book restaurant are advised to explain their vegan requirements beforehand so that the chefs can tweak the "herbivore" tasting menu to suit their dietary requirements, while ensuring the offerings remain suitably gastronomic.
For your vegan meal, a parade of mostly vegan snacks – including the opening "canang sari" (flower offering) of local flowers with torched ginger emulsion and an excellent fixture of sambal tomato sorbet in tomato consomme – is followed by about nine courses of umami-lit dishes constructed almost entirely with local ingredients.
A highlight is the course of cassava purée with garlic and coconut milk topped with 17 different types of condiments, including crisps of emping (a cracker made from belinjo nut), mushroom "bacon", potato, chives and coconut flakes, as well as umami powder from pumpkin, coriander, fermented chilli and fermented sambal matah powder.
Jalan Dewisita No 10, Banjar Padang, Tegal, Kabupaten Gianyar, Bali 80571
Tel: +62-361-977-733
Glow
The very mention of wellness cuisine conjures up images of tasteless and dull – mostly raw – fare, but Glow begs to differ.
Set in an airy pavilion at the wellness retreat of Como Shambhala Estate, Glow is by no means a gastronomic restaurant.
On the contrary, it serves wellness-centred cuisine based on organic and locally sourced ingredients, but its focus on creating great flavours has put the all-day-restaurant at the forefront for vegan – and vegetarian – diners.
A quick glance at its à la carte menu reflects the varied influences of South Indian and Italian to Balinese – there are "shared plates", "starters", "salads and grains", "sandwiches", "usual fair" and "desserts" prepped with meats, seafood, dairy and vegetables, but make no mistake, the options for vegans are bountiful.
Most hearty among them is the pumpkin vegetable stew dish with tomatoes, moringa leaves and zucchini cooked in heart-warming spices including cardamom and fenugreek, served with a bowl of curry powder-scented basmati rice with sides of an unbelievably creamy coconut yogurt and fresh salad.
Glow also serves a weekly brunch menu on Sundays and, with some advance notice, many items on the menu can be tweaked to cater to vegans.
Melinggih Kelod, Payangan, Gianyar, Bali 80353
Tel: +62-361-978-888
Want more stories like this? Sign up here. Follow STYLE on Facebook, Instagram and Twitter

Many of the Indonesian town's fine dining eateries, including Aperitif, Room4Dessert and Nusantara, are happy to create a great tasting menu for lovers of plant-based food