Virtual supermodels carried fashion through coronavirus – are AR and VR technologies the 'new normal' for luxury brands?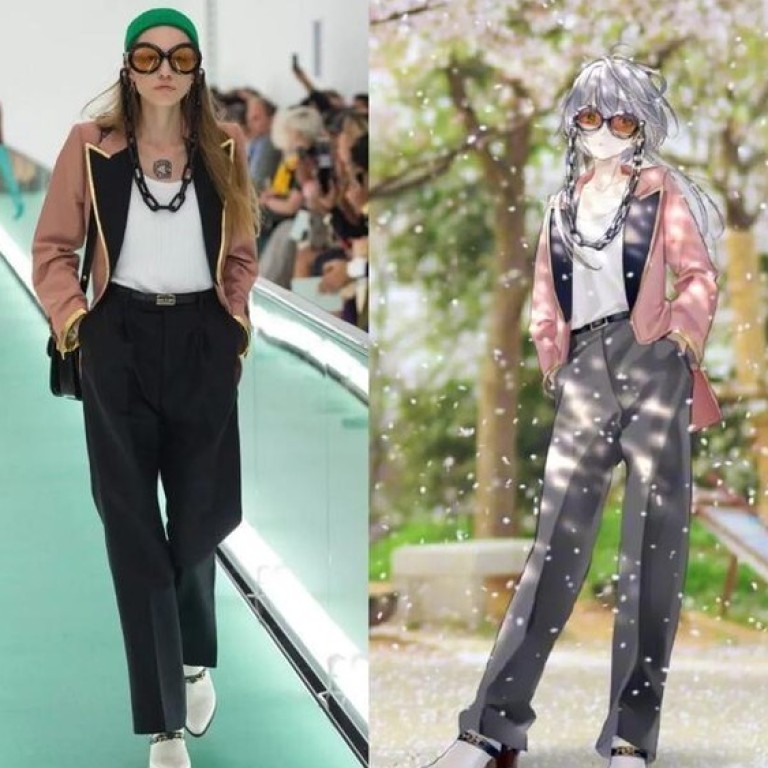 Amid the current coronavirus pandemic, major luxury fashion houses based in Europe and North America are far from back to operating at full capacity – assuming they're even out of lockdown yet. This is likely to delay the arrival of new collection press samples. Even conducting fashion shoots is especially challenging right now, with social distancing policies still in effect in many parts of the world.
So the burning question – can virtual reality idols come to rescue and become the solution to this fashion crisis during Covid-19? What can we learn from the key industry players in China?
Parallel Reality 3D virtual fashion show
If you think this year's Shanghai Cloud Fashion Week was digital-savvy, you might need to think again. XCommons, a Shanghai-based experimental platform which partners with designer multi-brand retailer ICY, hosted an immersive virtual reality showcase titled Parallel Reality in April. Home-grown Chinese contemporary fashion labels Xu Zhi, Andrea Jiapei Li, and Roderic Wong worked with digital artists Shu Shanyi and Liu Di from InterCreative United, a Beijing-based firm known for its artistically-manipulated video installations and creative CG.
The team created the virtual showroom based on Shanghai's art hub, a restored heritage site called the Columbia Circle. Viewers were engaged in an immersive visual experience to interact with the three designers' painstakingly-curated virtual show space and autumn/winter 2020 collections showcased by human models.
While the Shanghai Cloud Fashion Week, with its partnership with Tmall, garnered critics on its inclination towards the commercial side of the fashion presentations rather than focusing on the image and branding, the Parallel Reality show painted a high fashion solution that better replicated the values of traditional offline runway shows in the digital realm.
SuperElle launches its own virtual idols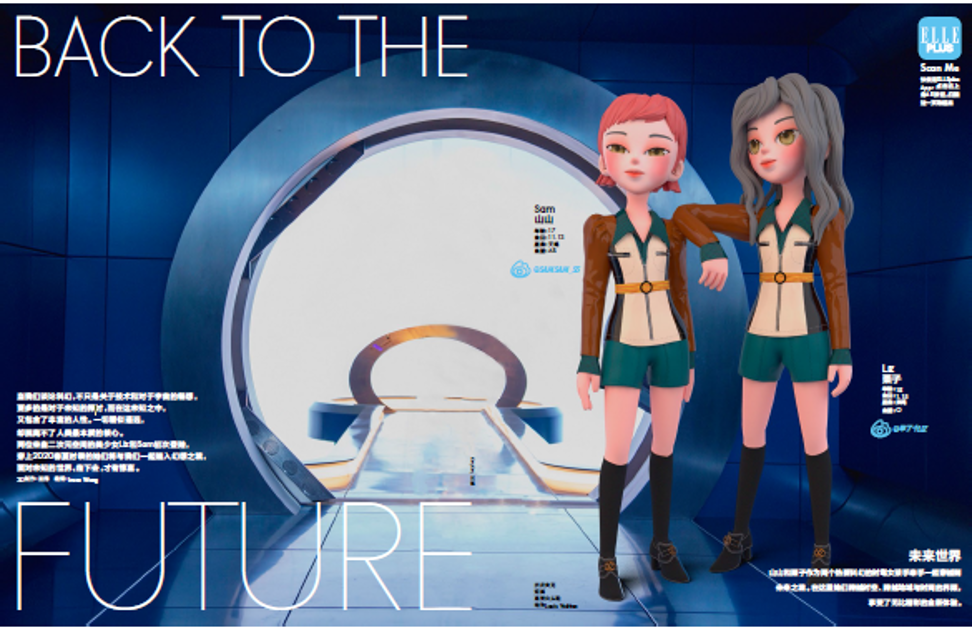 SuperElle, a subsidiary of Chinese fashion magazine Elle targeting young and digital-savvy Gen-Z readers, last month launched not one but two of its own virtual fashion models, named Sam and Liz. Sporting pink hair, Sam is known for her edgy style while Liz in her ash-grey long locks prefers a feminine look. The two virtual models starred in a 16-page fashion spread.
Partnering with Huawei's technology, the EllePlus app makes it possible for readers to interact with AR versions of the fashionable duo with their phone camera. The social aspects of the integration are enhanced thanks to a partnership with Tencent's social gaming platform Kapu (a Chinese version of Zepeto where users create 3D avatars).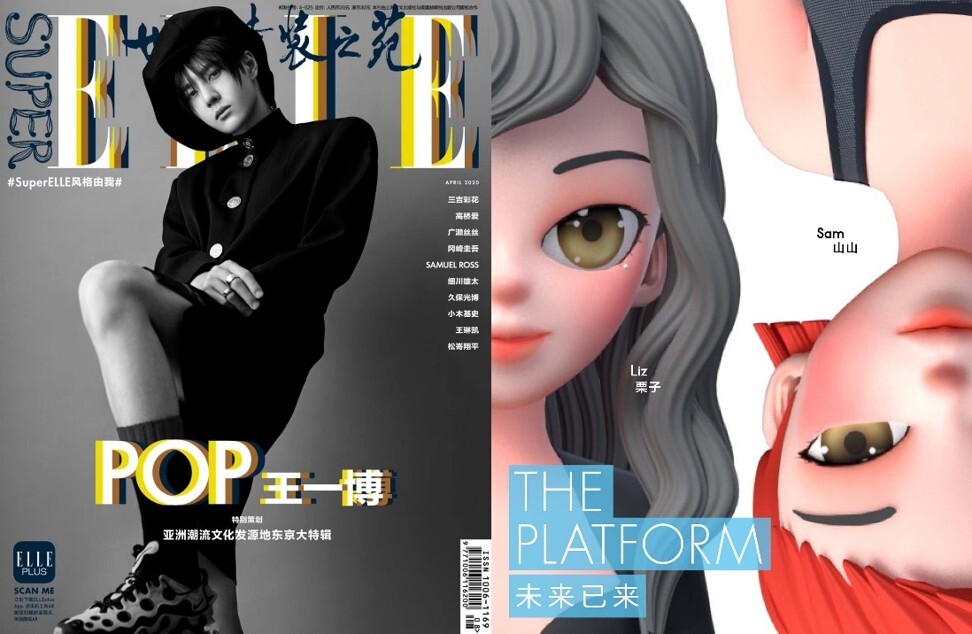 It might be rare for publishers to create their own virtual models, it's not, however, the first time virtual idols have made their way onto the covers of glossy magazines – think Noonoouri reigning the cover of Vogue Me's February 2019 with Chinese heartthrob Jackson Yee and Harper's Bazaar China's March 2020 digital cover featuring home-grown virtual idol Luo Tianyi.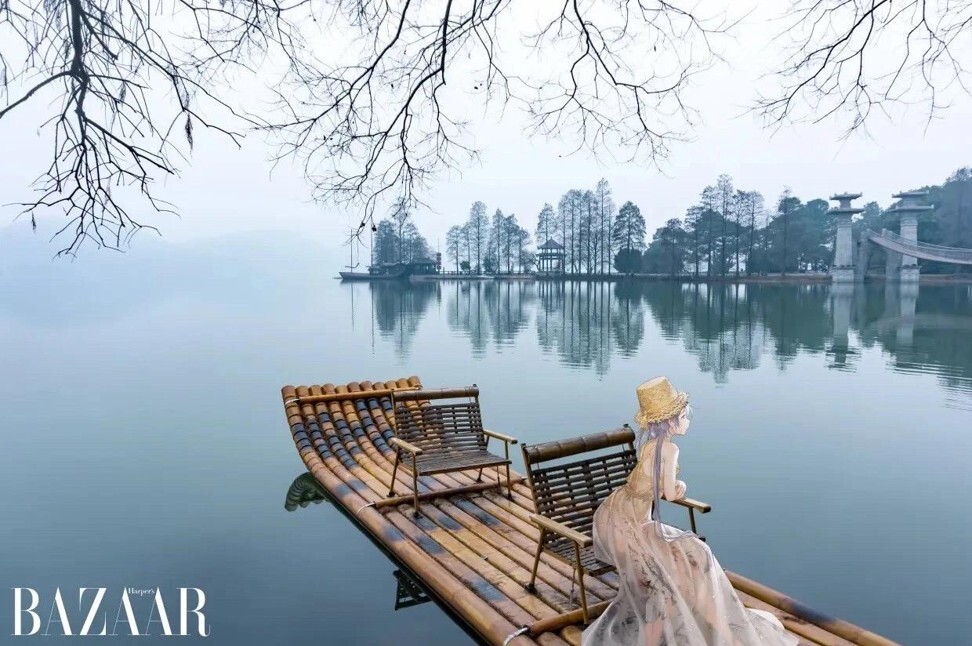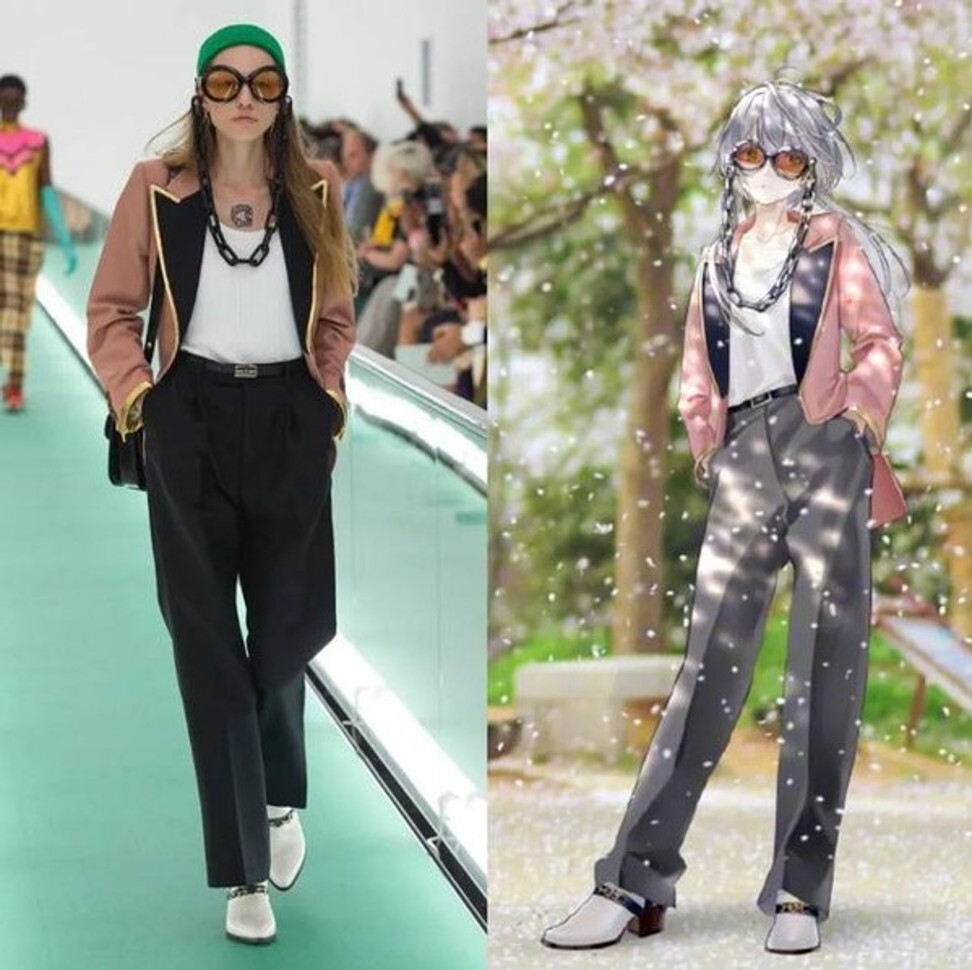 Luo donned new collections from Gucci, Dior and M Essential in the fashion spread and set out on a virtual journey to the hard-hit city of Wuhan to spread the message of hope and escapism amid the Covid-19 crisis.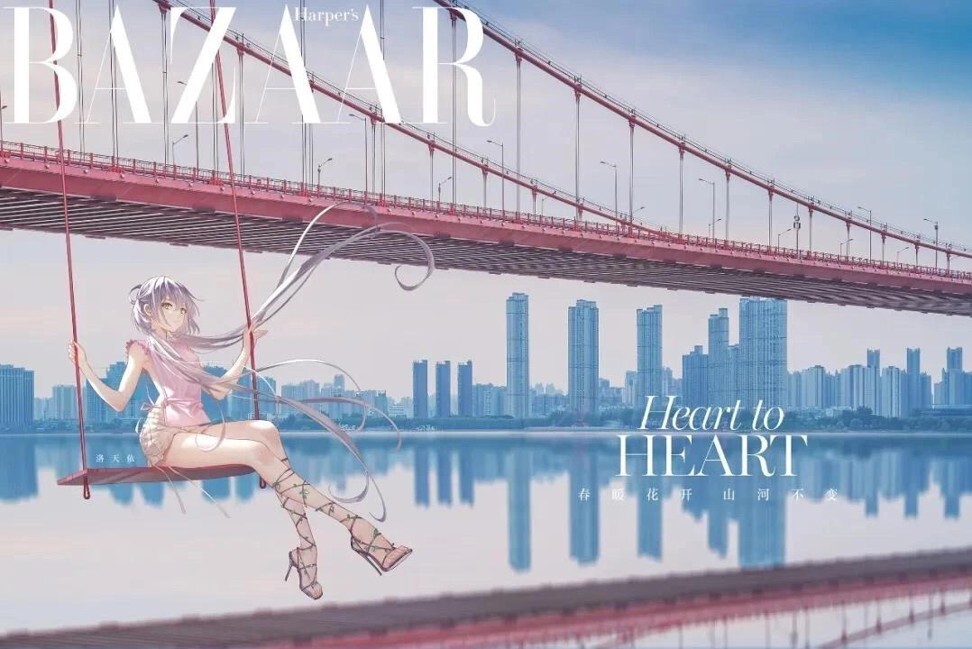 Post-Covid-19, when the fashion industry settles into the new normal, there's little doubt that digital technologies will play a greater role. As publishing houses continue to struggle, it might be time to go bold with in-house digital idols to open doors and reach new audiences.
Want more stories like this? Sign up here. Follow STYLE on Facebook, Instagram, YouTube and Twitter .
Help us understand what you are interested in so that we can improve SCMP and provide a better experience for you. We would like to invite you to take this five-minute survey on how you engage with SCMP and the news.

Given lockdowns, social distancing and an increasingly tough business climate, fashion brands and publishers are experimenting with augmented and virtual reality to reach their audiences – but how will this new technology shape the post-Covid 19 world?