Re

v

iew
Conor McGregor's Proper No. Twelve whiskey lacks character, flavour and punch – drink Jameson or Tullamore Dew instead of the this UFC celebrity cash in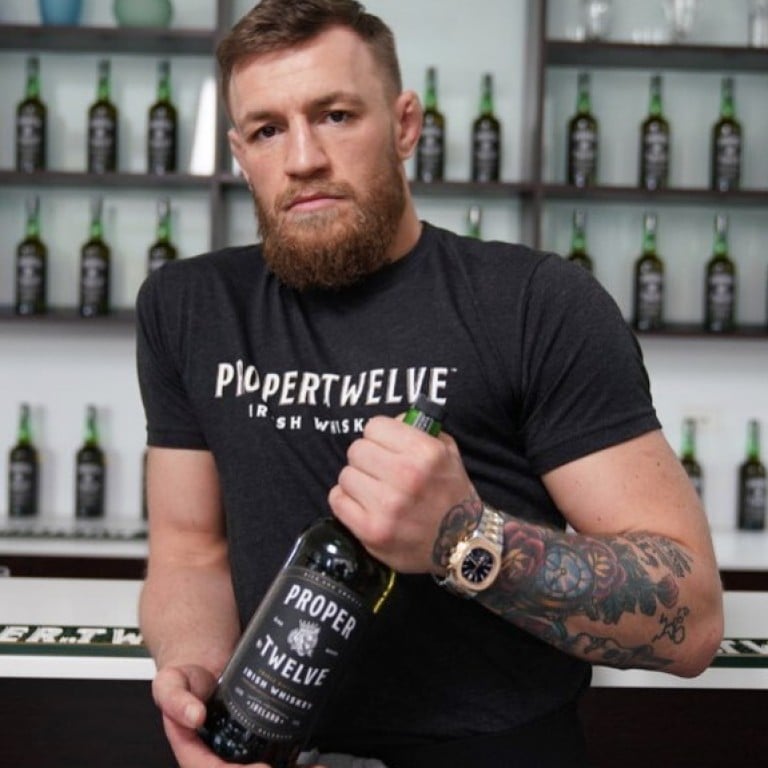 While I was already wary of another celebrity-endorsed whiskey aimed for the masses, Proper No. Twelve started out well. Dedicated to the
recently engaged
Irish mixed martial artist (
turned businessman
) Conor McGregor's hometown Crumlin, with the postcode Dublin 12, the whiskey embodies the fighter's love for Ireland and is meant to showcase the craft of Irish whiskey making.
The story isn't great, but makes a little sense. Triple distilled, bottled at 40 per cent ABV, made from both grain and barley, with a classic, thick green glass bottle, promising depth and complexity; so far, so good.
On the nose and palate, however, the whiskey falls short. Extremely light-bodied on both the nose and palate, Proper No. Twelve delivers very little flavour, apart from some light vanilla notes from the oak casks and a touch of green apples and pears. The finish is short, and a hint of bitterness surfaces midway through the experience. In a nutshell, the whiskey lacks character.
This is not a good representation of some of the great Irish whiskeys out there, and was clearly designed as a mass market product, to be consumed in high volumes and deliver huge returns.
This is evident from the story of the whiskey itself. There is little attempt to tie McGregor to whiskey, beyond the tiger with a crown on the label. Celebrity-endorsed spirits are growing more and more popular; some are spectacular and date back to well before celebrity endorsements became a thing, others are clearly made with no vision beyond a quick cash-out, and sadly, Proper No. Twelve is the latter.
If you want an affordable Irish whiskey, stick to Jameson or Tullamore Dew. Those are just as smooth and easy, Jameson is even cheaper, and offers more balance, complexity and an overall better drinking experience. For more premium and complex expressions look at Teeling, Green Spot or Redbreast.
Want more stories like this? Sign up here. Follow STYLE on Facebook, Instagram, YouTube and Twitter .

The former featherweight and lightweight MMA champ always brims with confidence and showmanship, and rarely needed many rounds in the octagon to get the job done, but the whiskey he has inspired lacks character – ultimately it's far from a knockout