Eat With Boki's Moon Bok-hee is just the latest Mukbang star to be exposed for faking, fooling fans and secret sponsorship deals – is Korean YouTube culture broken?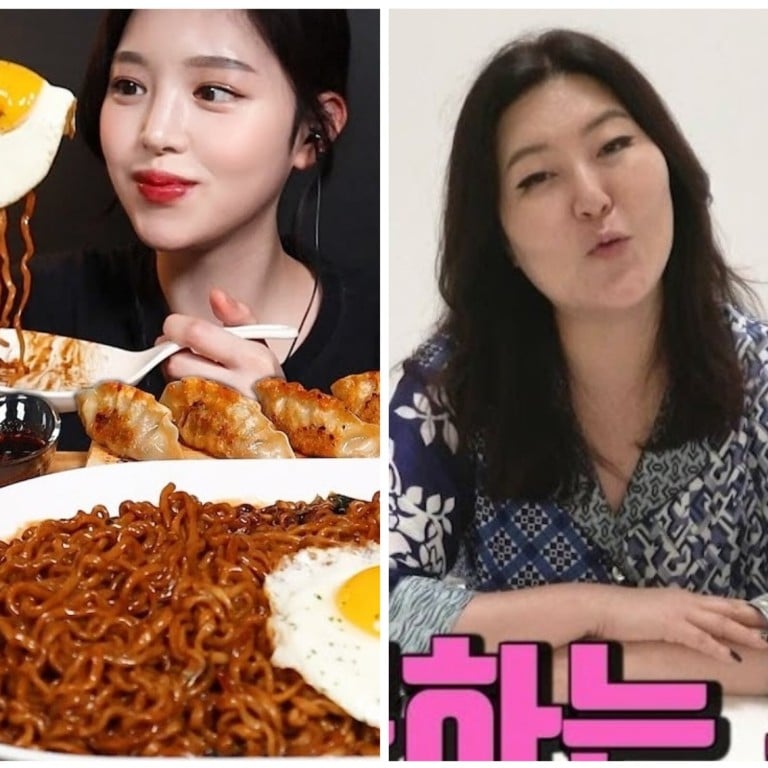 Mukbang YouTuber Moon Bok-hee's channel, Eat With Boki, became one of the most popular "eating shows" on YouTube in recent months, attracting more than four million subscribers in little over a year to watch her guzzle down enormous quantities of food. But when you become this popular this fast, your fans can be just as quick to turn their backs.
So just what is Boki being accused of? Eagle-eyed YouTubers have flagged the fact that she's been editing her videos to cut the moments where she spits out her food after chewing – a practice hardly in the spirit of live performance eating. Reportedly using a secret signal to make editing the clips easier for herself, she subtly holds up a finger to indicate a stopping point for the transition.
Perhaps worse though, is the fact that fans discovered she had been accepting under-the-table deals for sponsored videos.
Mukbang culture has evolved from the simple vicarious pleasure of watching others eat a delicious meal, to a subculture encouraging YouTubers to stuff down impossibly large meals. Boki is just one example of a Mukbang star who transitioned from regular-sized meals to enormous servings for at least five people, telling her viewers she was changing her tactics to keep up with the online culture, yet somehow remaining slim.
Their daily videos show them recommending products they supposedly "bought with their own money". The pair have since denied the accusations, claiming that the brands contacted them asking for an endorsement after the videos were aired.
Another hot YouTuber and stylist to the stars, Kang Hye-yeon, runs a popular channel called SchususuTV where she discusses styling tips and recommends outfits. After she also failed to disclose sponsored items, she quickly came under fire and was forced to upload an apology video. She has not updated her channel since.
Meanwhile mukbang YouTuber Tzuyang, who was caught failing to disclose sponsored restaurants, has also since apologised in an online video before declaring that she would be quit YouTube for good.
And while it seems the public's backs have turned on these stars for now, grudges have been known to fade quickly. Earlier this year Haneul, YouTuber and CEO of a popular Korean lingerie brand, was accused of being a bully during her school days, causing the public to shun her for a few months. But those paying attention will notice that she's already back on YouTube after her hiatus, and seemingly as popular as ever.
Want more stories like this? Sign up here. Follow STYLE on Facebook, Instagram, YouTube and Twitter .

Mukbangers Moon Bokhee and Tzuyang, SchususuTV stylist Kang Hyeyeon and celebrities Kang Min-kyung and K-pop's Somin of Kard are among a growing list of South Korean YouTube stars under fire for being dishonest with their fans – where will it end?