How luxury watch brands are becoming more sustainable and ethical, from Tag Heuer's lab-grown diamonds and solar-powered movement, to Van Cleef & Arpels 'designing out waste'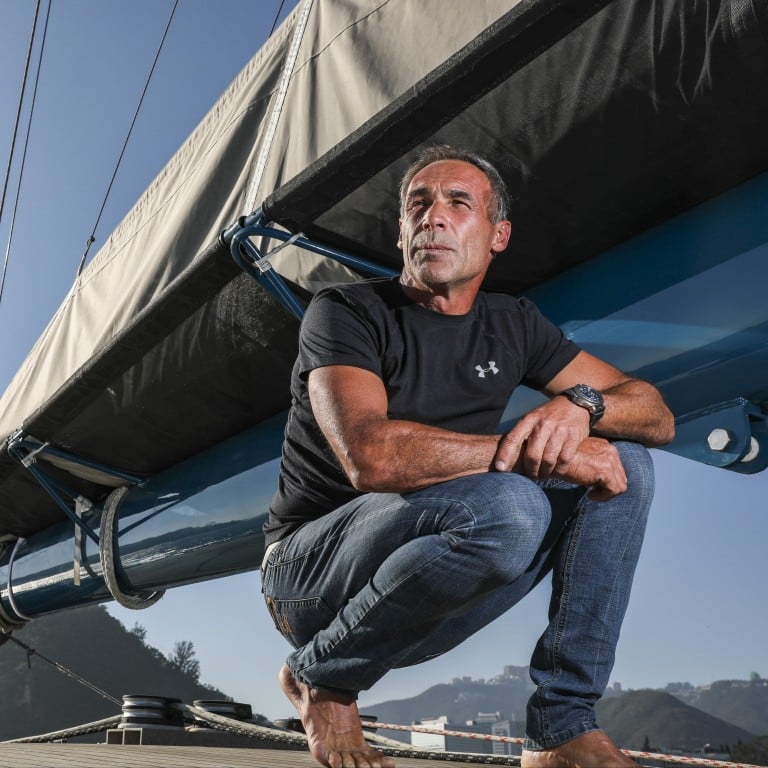 A sustainable article could be said to be one that exists for generations. Speaking at
Watches and Wonders 2022
, Zenith CEO Julien Tornare said, "How many objects will still potentially be working in 400 years? Not many. But a mechanical watch, maybe yes."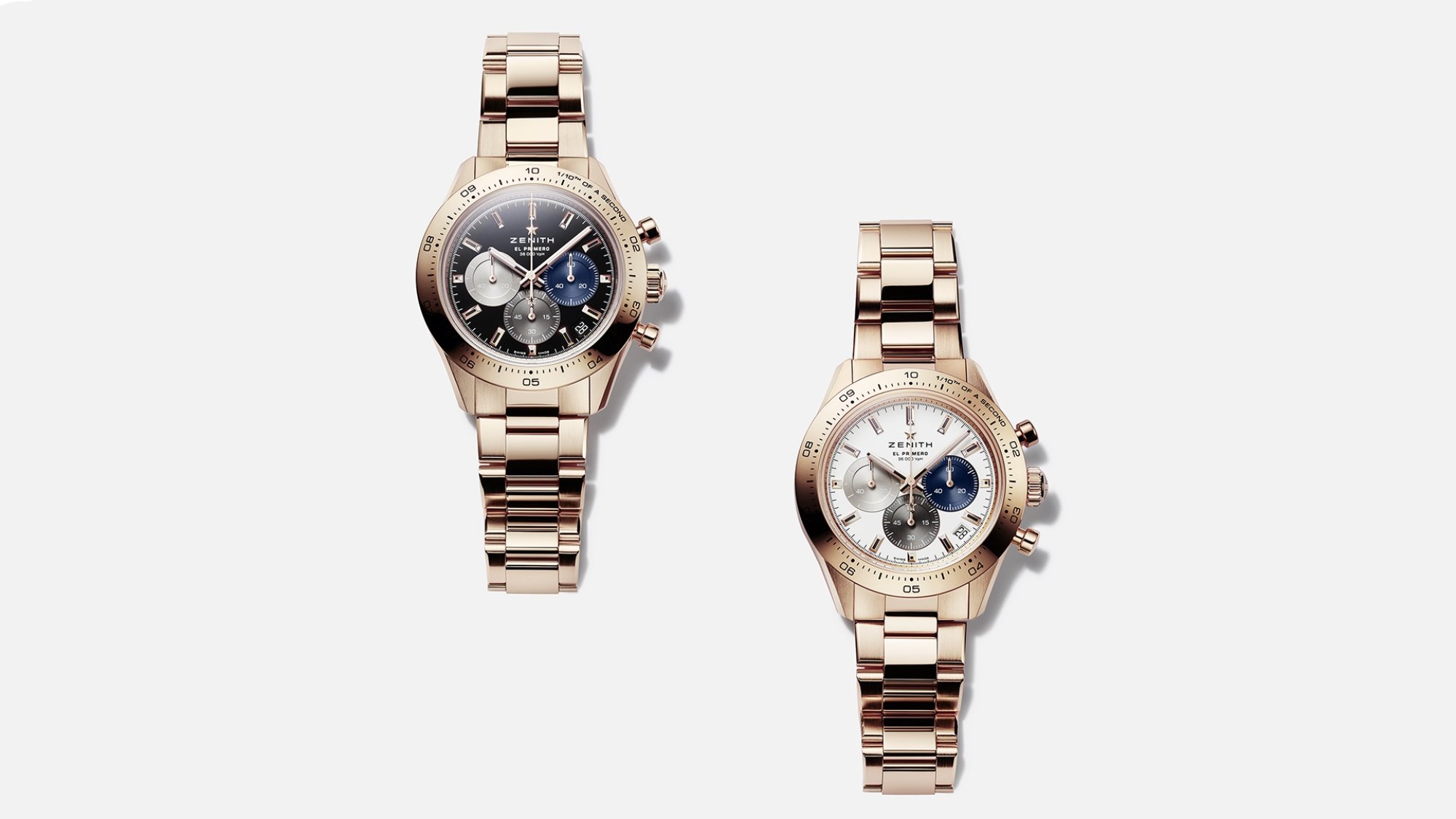 The luxury watch industry is well aware that millennials and Gen Z consumers have a different customer profile than the preceding generations of buyers and collectors. In the words of Ulysse Nardin CEO Patrick Pruniaux, speaking at one of the daily panel discussions at Watches and Wonders 2022, "They are
looking for purpose-driven brands
." Principles which were not even under discussion 10 years ago, such as sustainability, are now an element in a purchase. "New customers want to see that the inner values embodied in the brand are seen in the people belonging to the brand."
Watches and Wonders has been described as watchmaking's "global summit", introducing not only novelties but also looking at the future of the industry. Certainly the watchwords of this year's panel discussions – transparency, circularity, responsible sourcing – were echoed by exhibitors throughout the fair. Nicolas Bos, CEO at Van Cleef & Arpels, spoke of the significant elements in this vision, including responsible sourcing of raw materials, and using renewable energy and recycled materials.
Change, he says, is coming from within, rather than being consumer-led. "We are doing a lot of things, but we know that we are not perfect across the board and the problems we are working on don't have easy solutions."
The brand often draws on the natural environment for design inspiration, as in Van Cleef Lady Arpels Heures Florale and Lady Arpels Heures Florales Cerisier,
both exhibited at this year's show.
Its corporate responsibility policy lays out its commitment to protect that environment.
"Van Cleef & Arpels supports a circular economy concept in the deployment of its activities, which means that wherever possible, it avoids a linear 'take, make, dispose' system and supports innovative circular models, which aim to keep products, components and materials at their highest utility and value at all times, and to design out waste."
Issues with the sourcing of raw materials and the integrity of supply chains have already impacted the industry, particularly in relation to gold mining and diamond acquisition.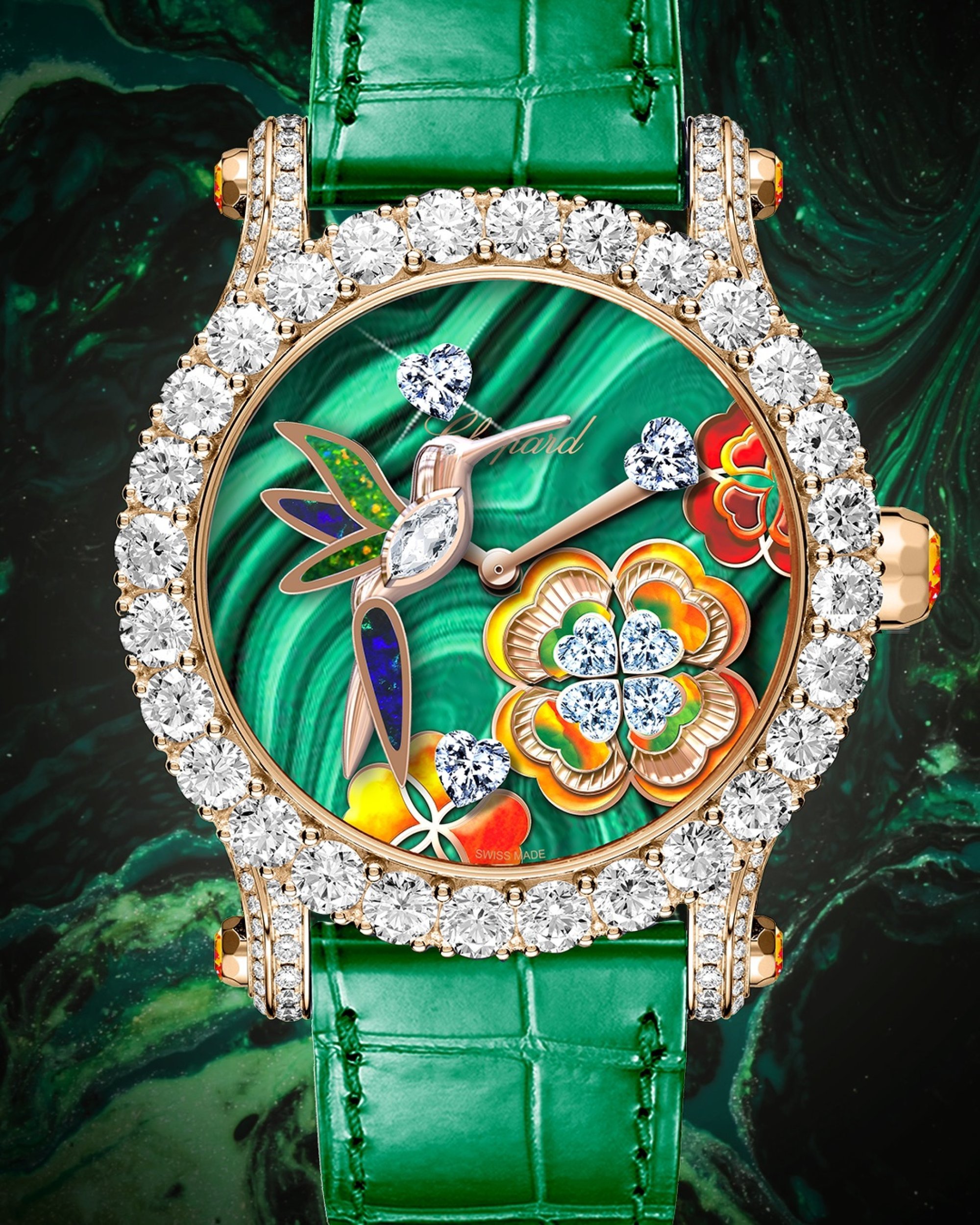 Chopard, as a major jeweller and watchmaker, came under intense scrutiny on both counts and has stepped up its efforts. A critical look at the supply chain has influenced the brand, which presented its ethical gold initiative, which benefits artisanal miners in South America.
"It's not just philanthropy," said Patricia Evequoz, the brand's head of corporate sustainability.
"The point is really to incorporate that in the core business. That makes it very powerful, that makes it sustainable."
In the interests of ethical sourcing, Chopard recently stopped buying newly mined diamonds from Russian entities. All of Richemont brands have broken off their association with the Responsible Jewellery Council because (at the time of writing) it retains ties with Russia.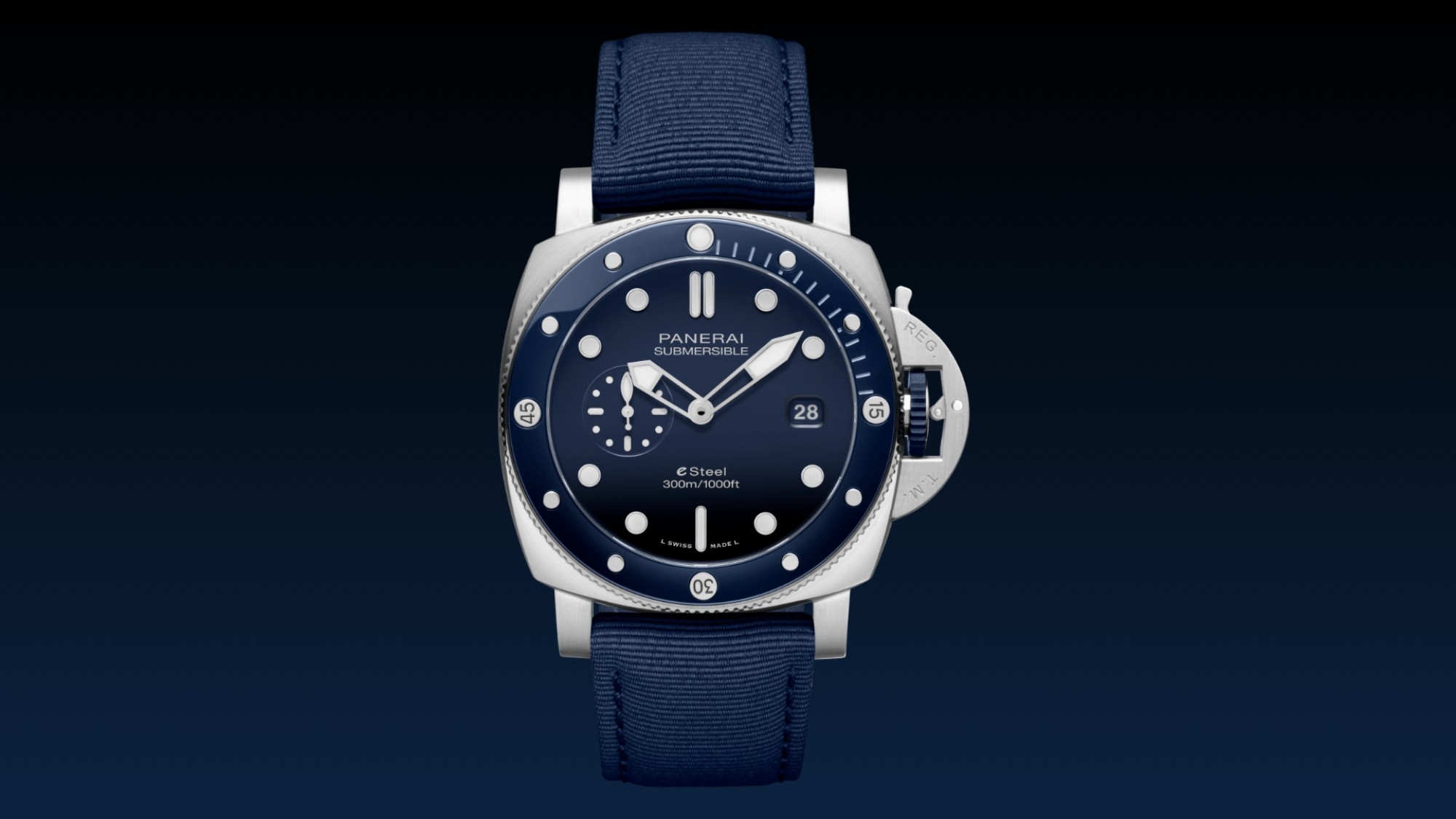 Panerai has its Panerai Ecologico, a five-pillar programme covering "Processes, Products, People, Performance in Real Estate and Partnerships", with special attention to the health of the ocean, as befits its heritage.
One panel saw Panerai ambassador, adventurer Mike Horn, joining CEO Jean-Marc Pontroué to reflect on the changing environment and outlining some of the brand's initiatives. Panerai had already established itself as an innovator in recycling with initiatives such as eSteel, recycled stainless steel cases, as seen in the new Panerai Submersible QuarantaQuattro.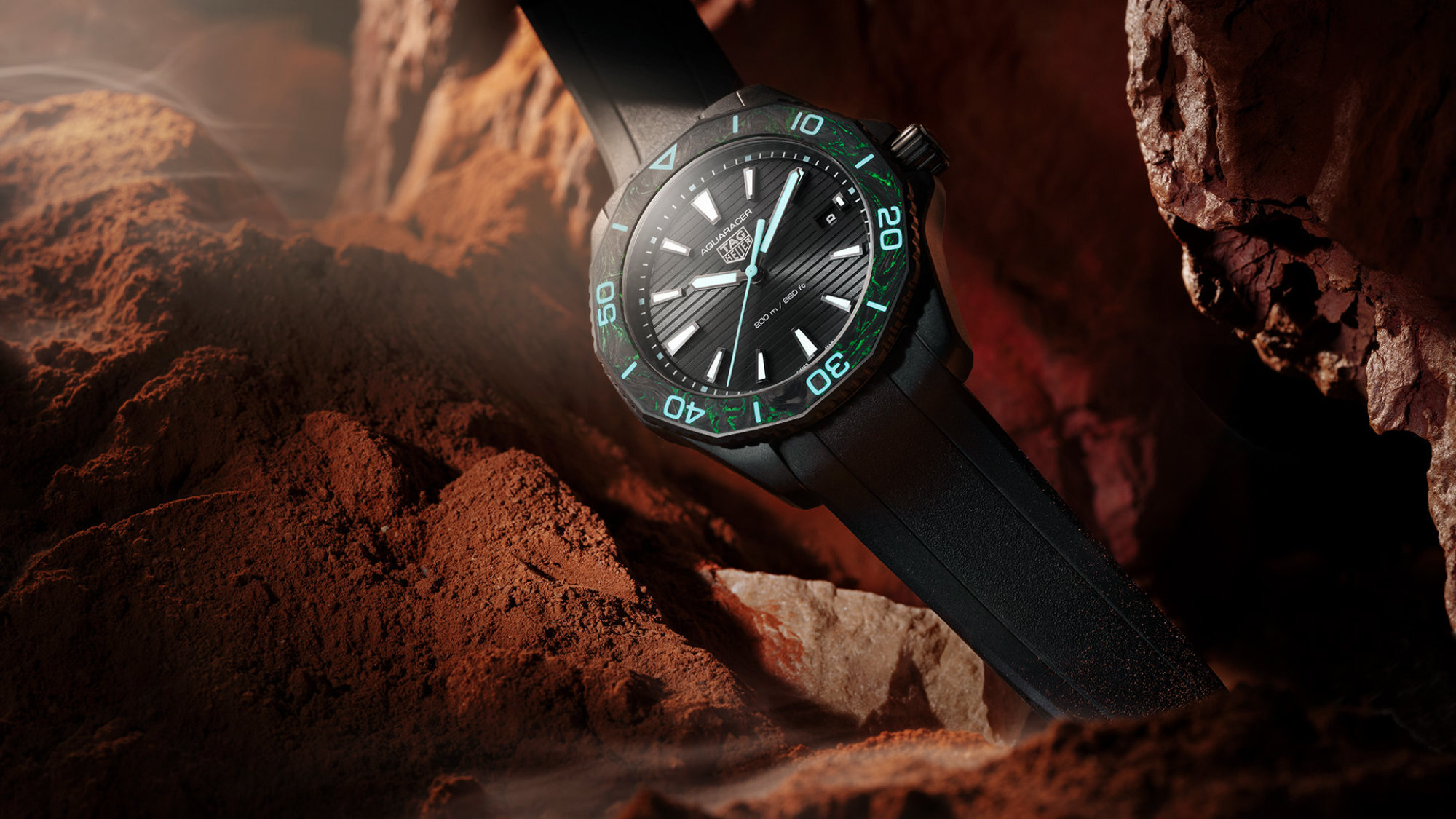 Tag Heuer, which has always subscribed to the Kimberley Process (addressing the issue of conflict diamonds), used lab-grown diamonds in its new Carrera Plasma. Also new is its Aquaracer Professional 200 Solargraph, its first model to have a movement powered by a solar module, rechargeable by sunlight or artificial light.
Rolf Studer, co-CEO of carbon-neutral Oris, puts the emphasis on being an active force for good. "We bring people to our clean-up events around the world, to beaches from Shanghai to Korea, to the United States, to Switzerland."
As Nobel Prize-winning physicist Didier Queloz said in an interview at Watches and Wonders 2022: "Yes, there are many planets and stars in the universe, but only one where we can safely live."

Sustainability was a hot talking point at Watches and Wonders 2022, with millennial and Gen Z consumers seeking 'purpose-driven brands' that showcase their inner values
Van Cleef & Arpels has a vision of responsible sourcing and raw materials while Chopard has started skipping out on newly mined diamonds from Russian entities