What is garden to plate and why do fine dining chefs love it? Michelin-starred restaurants and luxury resorts, from Hong Kong's Roganic to the Maldives' Soneva Fushi, are embracing sustainability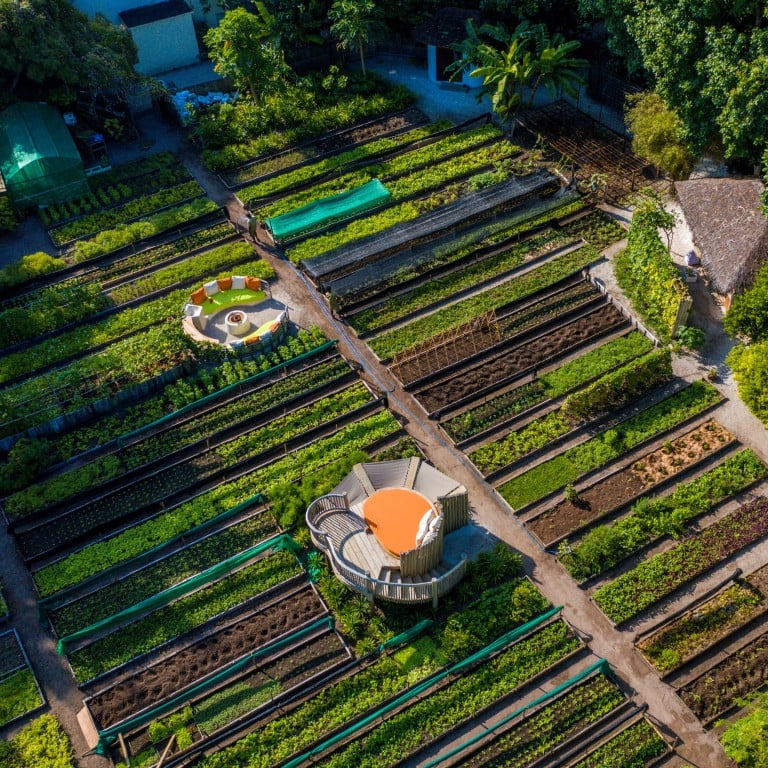 Embracing a local and seasonal approach to sourcing ingredients is
an increasing trend in top restaurants
, as diners become more concerned about their food's provenance and environmental impact. But many of the fine dining chefs growing ingredients in their own gardens are also fired by a passion for quality and taste.
While some are new to gardening, others could be considered trendsetters. Take for example Raymond Blanc OBE, chef patron of two-Michelin-starred Le Manoir aux Quat'Saisons in the Oxfordshire countryside of Britain.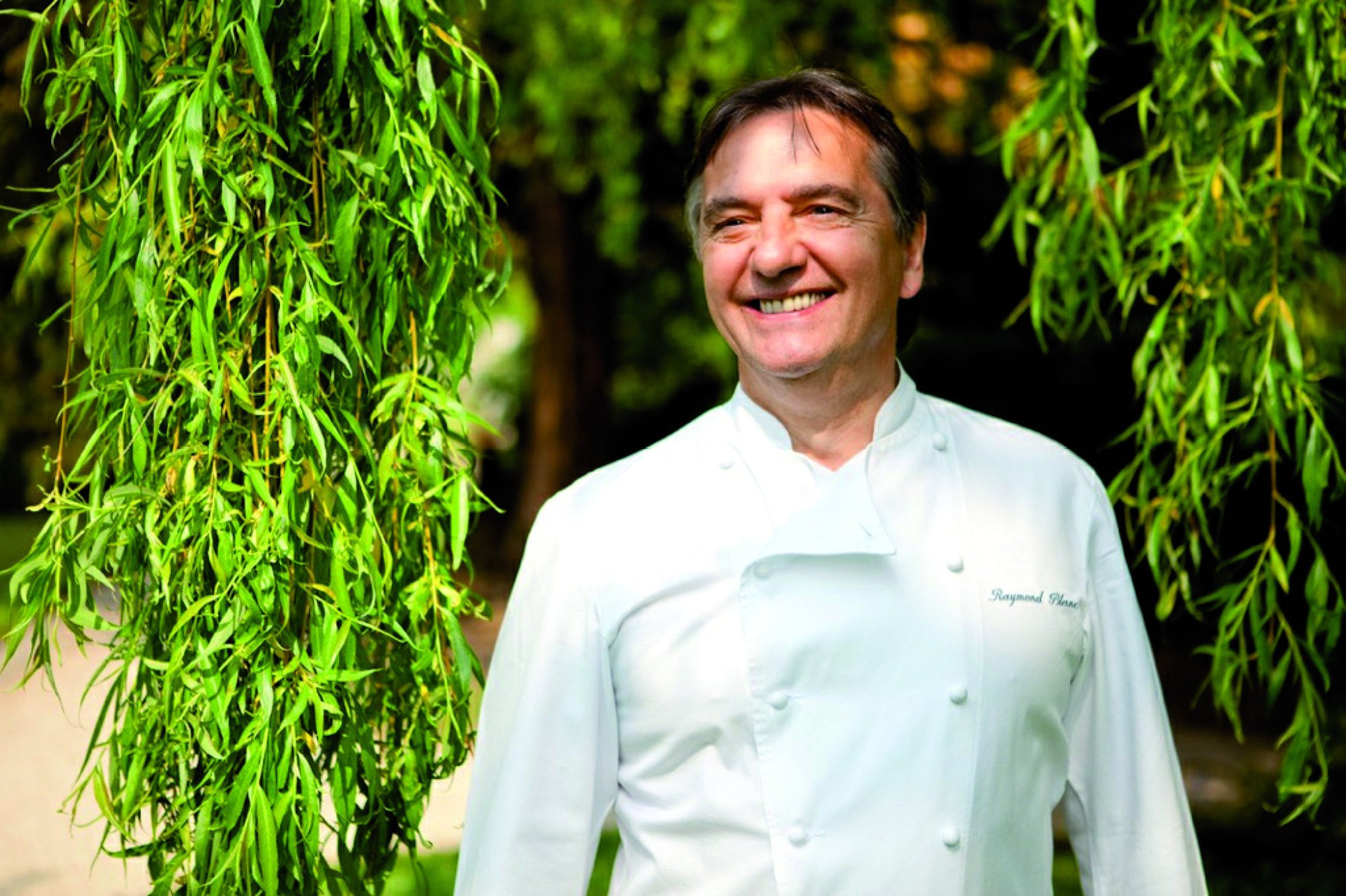 "In another life I would have been a gardener," he says. "I have always been grounded in an eco way of being. Born out of a personal ethos, seasonality, foraging and avoiding waste has always been part of a greener holistic approach."
Blanc was a pioneer in what is now called "garden to plate", and Le Manoir's garden is surely one of the most impressive run by any restaurant, covering one million sq ft with 11 different areas, plus orchards of heritage fruit trees.
"I always dreamed of a house with a large garden where I could entertain my guests. The first thing I did when I came to Le Manoir in 1984 was to create the vegetable garden," he says.
Overrun with weeds and rabbits, the original gardens required years of toil to become an intrinsic part of the restaurant's operations. Now they produce over 250 different organic varieties, including 90 vegetables and 70 herbs. "From giant pumpkins to tiny micro greens, we grow the best tasting edibles with every variety carefully chosen for its taste and texture," Blanc boasts.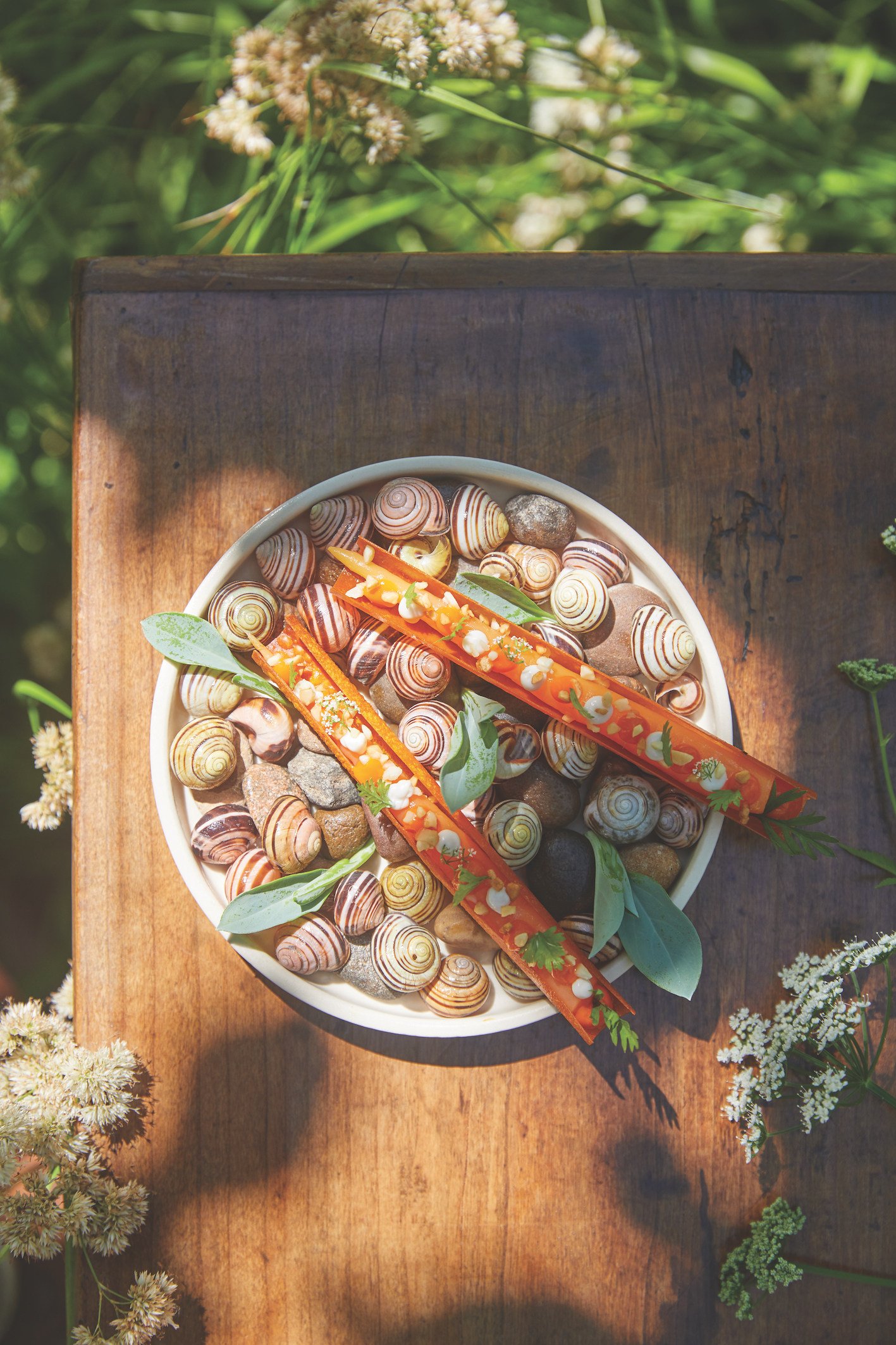 The bounty of produce supplies both the restaurant and the chef's cooking school with ingredients for at least nine months of the year. Now, Blanc says, the gardens are an essential part of the Le Manoir journey, with guests often spending as much time outdoors as at the table. "They are a celebration of the seasons and a thriving ecosystem. We champion sustainable produce, ethical farming, and through this create dishes that enrich the palate," he says.
Newer to gardening, but just as passionate, is acclaimed Canadian restaurateur and chef Darren MacLean. A competitor on Netflix's The Final Table, he is one of the country's most outspoken environmental advocates. MacLean initially started Nupo Farm in Calgary as a way to keep staff employed during the pandemic. "It has now become an inspirational space for my team to plant, harvest and cook," he says. "It sits on farmland that hasn't had any pesticides on it for over 28 years. We practice a style of farming pioneered by Masanobu Fukuoka, a predecessor to what we now know as regenerative."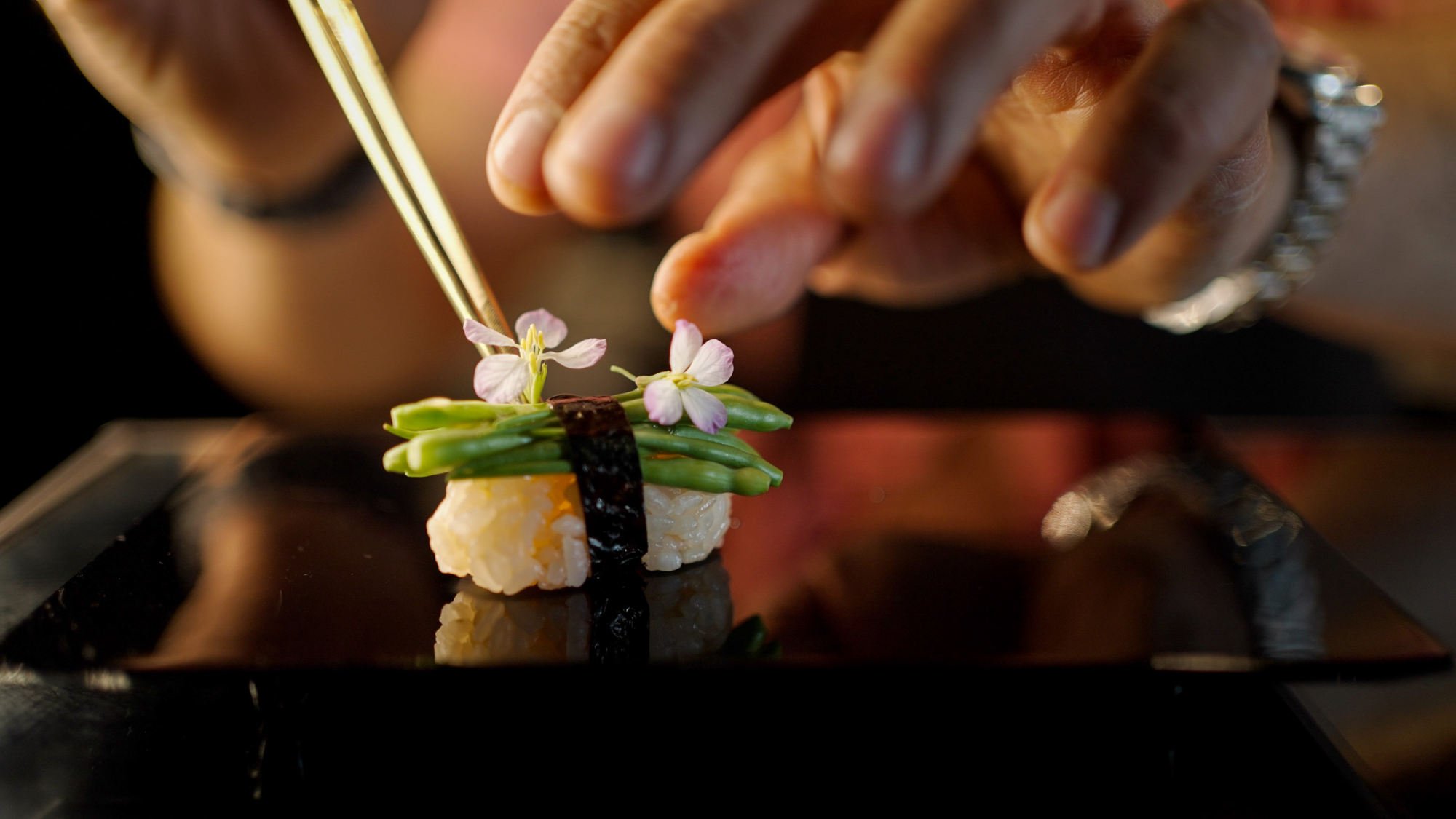 They grow over 70 varieties of vegetables, from favourites like corn, potatoes, beets and tomatoes, to those not readily available in Canada like Kyoto red carrots, Chinese cabbage and Jerusalem artichokes, plus a wide selection of flowering herbs. The garden supplies all the summer vegetables needed for his award-winning restaurants Shokunin, Eight and Nupo, the latter of which serves a 20-course vegan omakase menu.
MacLean also forages for a wide range of ingredients and raises his own poultry. "In another five years I would like to have a fully integrated farm that supplies all of my protein and vegetables year round," he says.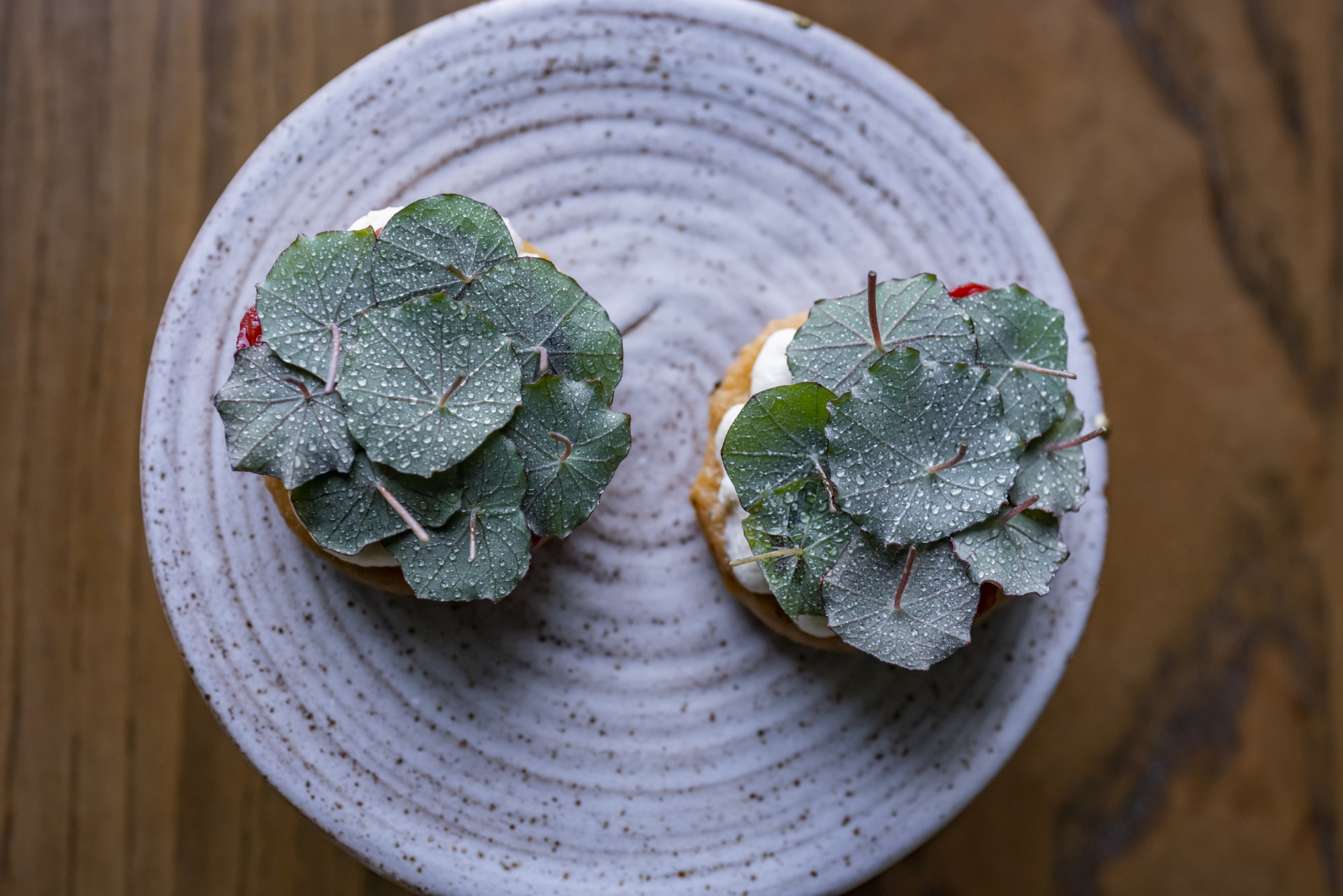 In Hong Kong, restaurants don't have the luxury of space in which to have a farm. Even so, Ashley Salmon, head chef of
Roganic Hong Kong
, which holds one Michelin star and one Green Michelin star, grows 90 per cent of its micro greens using Evogro cabinets.
Salmon says, "We wanted to grow something unique to us in line with our sustainable philosophy. So, we decided to grow our own micro greens." The Evogro cabinets use LED lighting and hydroponics, along with sensors and high-definition cameras, to control the growth of each tray via an app.
The restaurant also worked with its building management to produce rooftop-grown ingredients, although the amount is necessarily limited. "Last year they installed a rooftop farm, which enables us to have a special collaboration in which they grow us lots of herbs alongside seasonal vegetables like beetroot and pumpkins," says Salmon.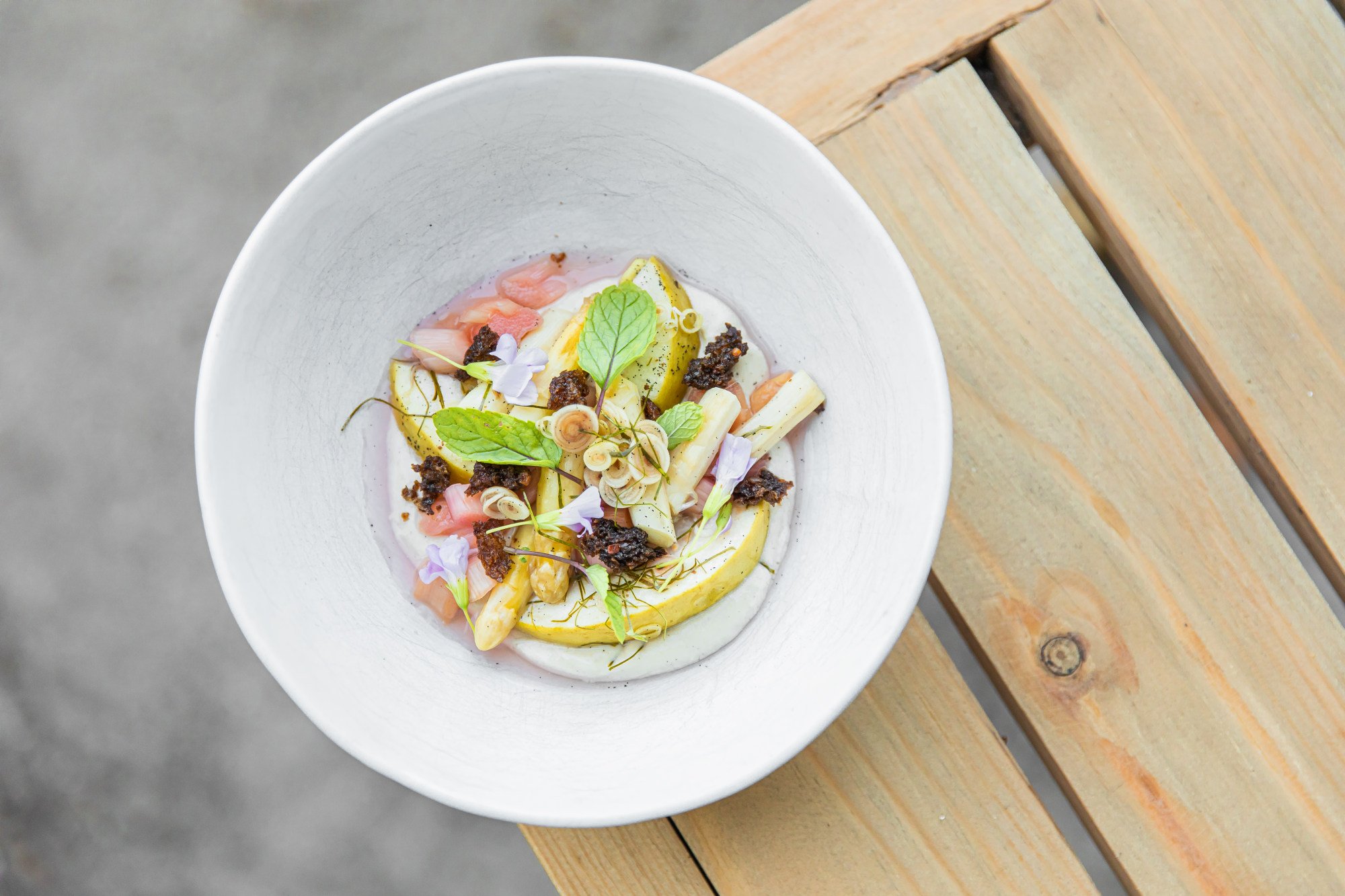 Restaurant-run gardens can also be found in the Maldives, a place more associated with luxury resorts, sandy beaches and aquamarine waters.
Soneva Fushi resort is a leading example, boasting two organic gardens, which produce 21 different herbs, 18 lettuce varieties, tropical seasonal fruits and vegetables, as well as eight species of edible mushrooms, and micro greens. "It caters for 100 per cent of all the herbs, lettuce and leafy greens required by all the restaurants at Soneva Fushi," chef Carsten Kyster, creator of the plant-based restaurant, Shades of Green, where guests can dine in the middle of the garden.
Produce is grown naturally using permaculture and biodiversity principles. "This ensures healthy soil rich in microbes, removing the need for pesticides and chemical fertilisers. The microbes ensure rich availability of micronutrients for plants, resulting in tastier food, dense in nutrients," says Kyster.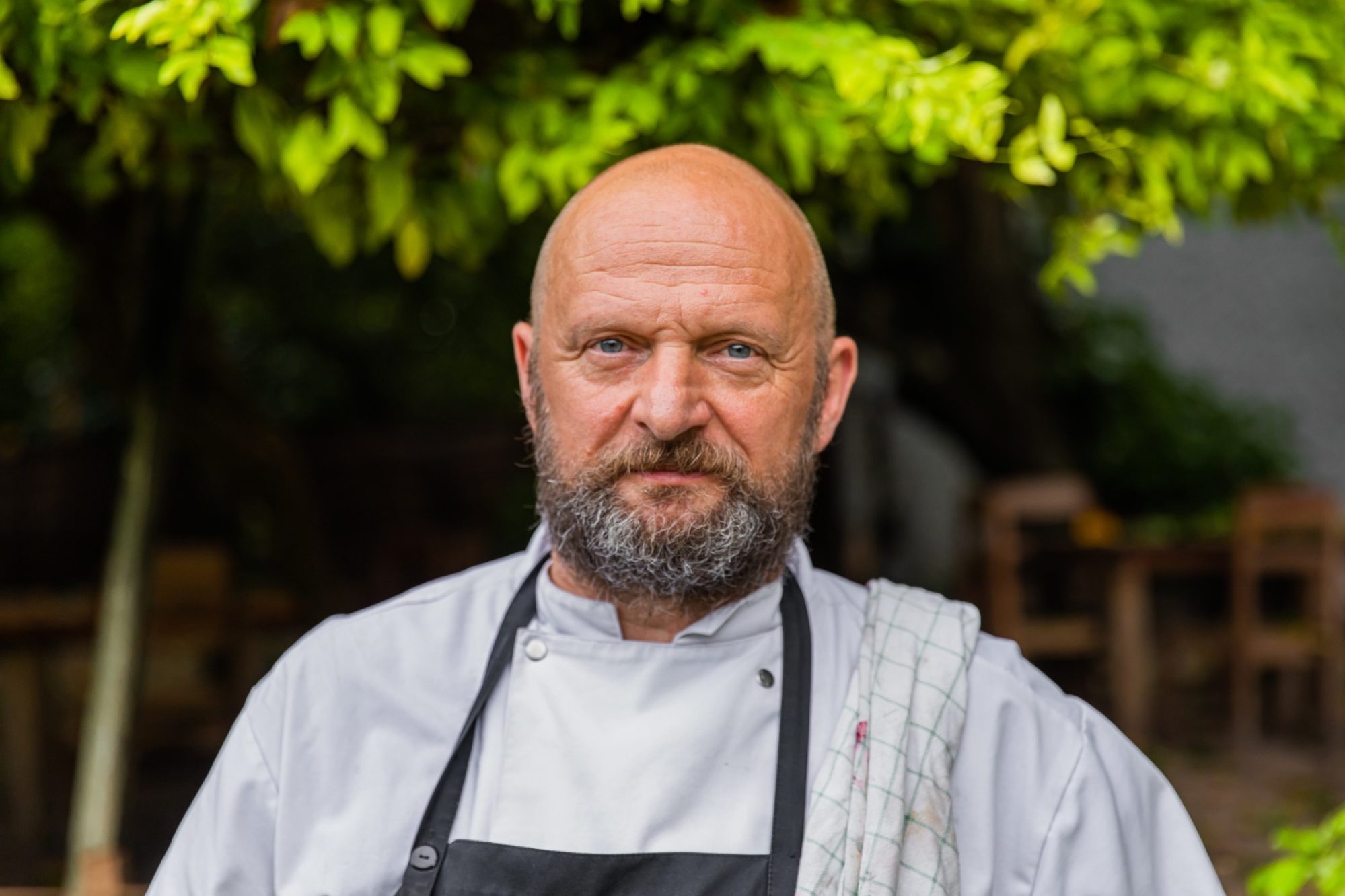 The decision to establish gardens was initially made to manage food waste. But Kyster says, "Now the gardens are also contributing to our guests' and hosts' health. At Soneva Fushi, our slow life ethos extends to our culinary offering, and we strongly believe in the importance of plant-based cuisine, both for its health benefits and its impact on the environment."
So will more chefs embrace what Blanc describes as garden gastronomy? "For those with the luxury of outside space we can expect more to do so. Our guests are becoming increasingly interested in the provenance of what they are eating," he says.
For MacLean the pandemic has highlighted a key reason to have a garden. "Since Covid-19 I think it has become apparent how little control we – chefs and consumers – have over our own food consumption," he says. "I believe that even taking back a little of that control and knowledge has become extremely relevant."

Food's provenance and environmental impact are becoming important factors for diners, and top restaurants are responding by creating their own organic farms and gardens
From hi-tech urban operations growing micro greens to extensive fields and orchards, fine dining chefs are seizing opportunities to source their own ingredients – to delicious effect