Four times luxury brands wowed Chinese consumers with over-the-top experiential events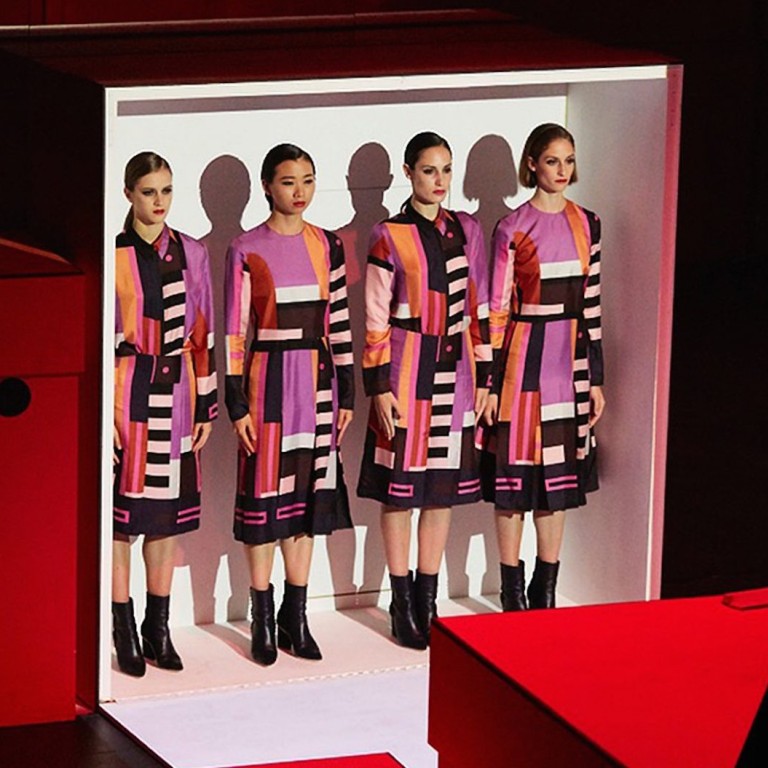 Experiential marketing is on the rise among luxury brands in China. From Dior, Hermès to Gucci and Chanel, a series of big players have recently pushed out one-off creative events in major Chinese cities, which provides consumers with immersive and memorable experiences by incorporating into their campaigns elements such as art, culture and technology.
These experiential events, ranging from presenting brand culture, philosophy of design to special editions, are usually quite helpful for luxury brands to nurture a closer connection with attendees as they offer a sense of status and exclusivity that is exactly what Chinese luxury consumers seek out in brands.
Because Chinese consumers are so obsessed with luxury goods, it's easy for brands to generate buzz in the online community with well-planned events. Thus, the effect of physical events can be amplified on social media, helping luxury brands connect and engage with followers in the digital sphere.
Following are four successful examples of experiential marketing conducted by luxury brands in China.
Hermès: Party at Hermès Club
When: June 16, 2017
Where: Long Museum, Shanghai
How: The concept of "Hermès Club" was thought up by Bali Barret, the brand's silk scarf designer, and the master advertising film director Jean-Paul Goude. It took six months for them to design the party. They divided the Long Museum, where the "club" was housed, into 10 spaces—like the Music Hall, and the Red Ballroom—that presented different artistic themes, displaying the ready-to-wear products and accessories from Hermès' 2017 capsule. The event, which played host to over 1,000 people, aimed to bring to life the spirit of the modern Hermes lady, who embodies wisdom, mystery and happiness.
From offline-to-online: Hermes enhanced the success of this exclusive one-night-only event through WeChat, where it allowed more fans to take a closer look at the club on its official account, which offered an HTML-5 enabled interactive page.
Viewers can browse through the page to see the different sections of the club. Videos are embedded on the page, which allow followers to revisit the wonderful performance that night. And for those charmed enough, they can share the page with friends on WeChat.
Christian Dior: "I Feel Blue"
When: June 10, 2017
Where: West Bund Artistic Centre, Shanghai
How: During the "I Feel Blue" event, Christian Dior presented the Autumn/Winter 2017-18 Ready-To-Wear collection by fashion designer Maria Grazia Chiuri in a 3D holographic fashion show. The blending of virtual images and real performance created a thrilling effect on the runway, allowing viewers to fully immerse themselves in the show.
The event, which was only open to a limited number of VIP customers, was attended by many Chinese celebrities including the brand's newly appointed brand ambassadors Angelababy and Huang Xuan.
From offline-to-online: The "I Feel Blue" event won a lot of attention on social media. Dior's official WeChat account posted several recorded videos and articles about the event. On Weibo, similar posts encouraged users to engage with the brand. Some users were impressed by the amazing performances, and some were happy to see their favourite actor or actress show up in such an upscale gathering.
Chanel: "Black and White" Immersive Exhibition
When: June 3 – 4
Where: Lafayette Art Design Center, Shanghai
How: The Parisian fashion powerhouse staged a "Black and White" exhibition in celebration of one of the timepieces in its J12 collection. The exhibition was touted as a unique immersive experience that consumers cannot miss.
On the opening day of the exhibition, Chanel invited the ambassadors of the J12 collection—Victoria's Secret supermodel Liu Wen and Hong Kong singer William Chan—along with several other popular celebrities, to attend.
From offline-to-online: Prior to the event, Chanel published a number of articles and videos to introduce it on WeChat. The exclusive event was not open to the public. Thus, followers of Chanel on WeChat were given the privilege of reserving tickets if they were interested in visiting.
Gucci: A Magazine Curated By Alessandro Michele
When: March 30 – April 9
Where: 77 Theatre, Beijing
How: Gucci's exhibition hoped to give Chinese consumers a look into the mind of Gucci's creative director Alessandro Michele. The curator Coco Capitain presented a series of artworks that inspired Michele's designs.
The brand also invited the singer Chris Li, who has become the brand ambassador, to the launch event.
From offline-to-online: Gucci's WeChat account pushed out many posts before and during the event, which provides an in-depth introduction of artists and their works that featured in the exhibition. There is also one article introducing Coco Capitan, the talented artist behind the exhibition.
This article was written by Yiling Pan and originally published on  Jing Daily

Experiential marketing is on the rise among luxury brands in China. We take a look at some recent impressive examples from Dior, Hermès, Gucci and Chanel