Thanks to rapid economic development in Macau, the luxury car market in the city has experienced tremendous growth.
Only a decade ago, luxury cars were seldom seen on the streets of Macau; today, however, it's a totally different story – high-end cars popping up everywhere.
And in October, Italian supercar maker Lamborghini opens a new, fully operational 10,000 sq ft 4S (sales, service, spare parts and systems) showroom in Macau, significantly expanding its existing presence in the city.
The new showroom will welcome Lamborghini's much-anticipated SUV Urus when it launches in 2018.
"Back in 2011, there were only five Lamborghinis in the city. Because the Macau economy has grown so rapidly, and following the appointment of a dealership in the city, there were over 100 Lamborghinis in Macau in 2015. The expansion of the Macau market was astonishing," says Albert Wong, director of Kingsbridge Cars, the company recently appointed as the new exclusive dealership for the Italian car maker.
It is not just a showroom, but a theatre for you to experience the Lamborghini lifestyle
Located at Rua dos Pescadores, the new showroom represents a 10 million pataca (US$1.24 million) investment. The space can display up to three automobiles, and features a 165-inch LED screen, and an area for displaying materials – including leathers, colours, accessories, seats and rims – from which customers can select the options they would like to be used in their customised car.
It also has a meeting room and a display area for the brand's Collezione outfits.
"It is not just a showroom, but a theatre for you to experience the Lamborghini lifestyle," says Wong.
Lamborghini dealer Albert Wong says luxury cars are for satisfaction, not speed
The brand's latest model, the Huracán Spyder, recently debuted in the city. The convertible features a soft-top and a V10 engine, and accelerates from zero to 100km/h in 3.6 seconds. Its ANIMA (Adaptive Network Intelligent Management) button on the steering wheel enables drivers to control the modes they drive in – from daily use, to sports mode, to an authentic rear-wheel driving experience.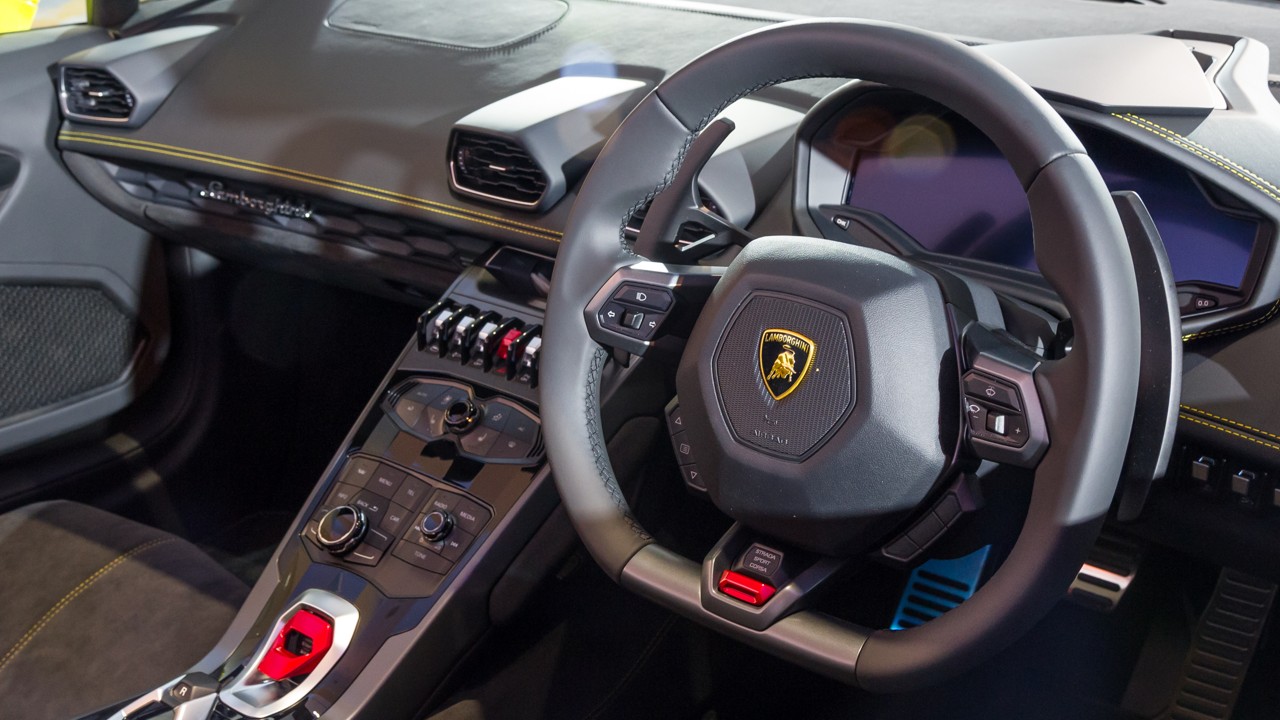 Watch: what makes Lamborghini Huracán LP 610-4 Avio so special?
Stephan Winkelmann of Lamborghini invests in R&D to come up with the most exclusive sports cars