We are sitting in a small private room on the 2nd floor of Gough's on Gough, the new Timothy Oulton restaurant in SoHo, surrounded by the incredible craftsmanship of vintage-inspired furnishings from this quintessential British designer.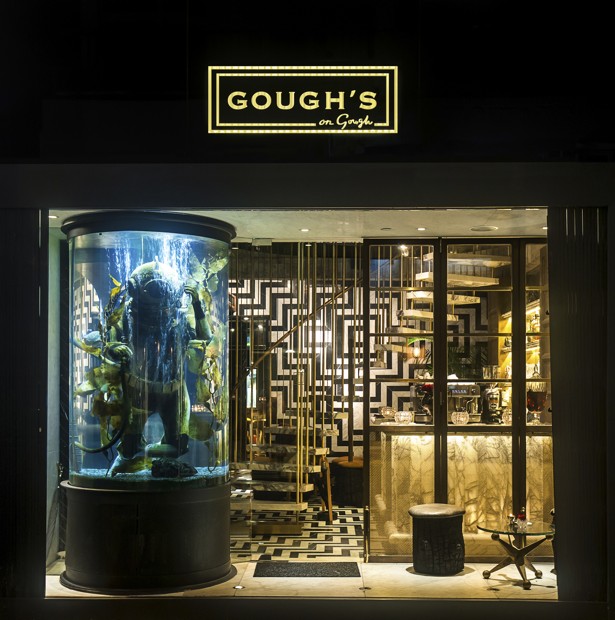 Sitting across the black-leather booth is Rosemary Vandenbroucke, who was an international model at the age of 14, and who later became a singer-songwriter and actress. She's in casual attire with no make-up. "I've just come from teaching a class," she says.
These days Vandenbroucke is a certified yoga instructor and a qualified health coach. "I just finished my 500 hours with a flash mob in the middle of one of Bali's most famous shopping malls," she says.
As we peruse the menu by head chef Arron Rhodes, who is renowned for his clean and sustainably sourced ingredients, Vandenbroucke – a recent convert to vegetarianism – eyes the dashi custard. "I may have to make an exception today and try this," she says.
"I tried to become a vegetarian last year and my body reacted very badly. I felt bloated and my stomach was inflamed. I started breaking out. So after one month, I said, 'Enough is enough'. I had a burger and, I kid you not, the next day, I cleared up. So I felt vegetarianism wasn't for me. But after studying and learning more about our environment and doing my part, I decided this year that I was really going to give it a proper shot. So it's been over seven months."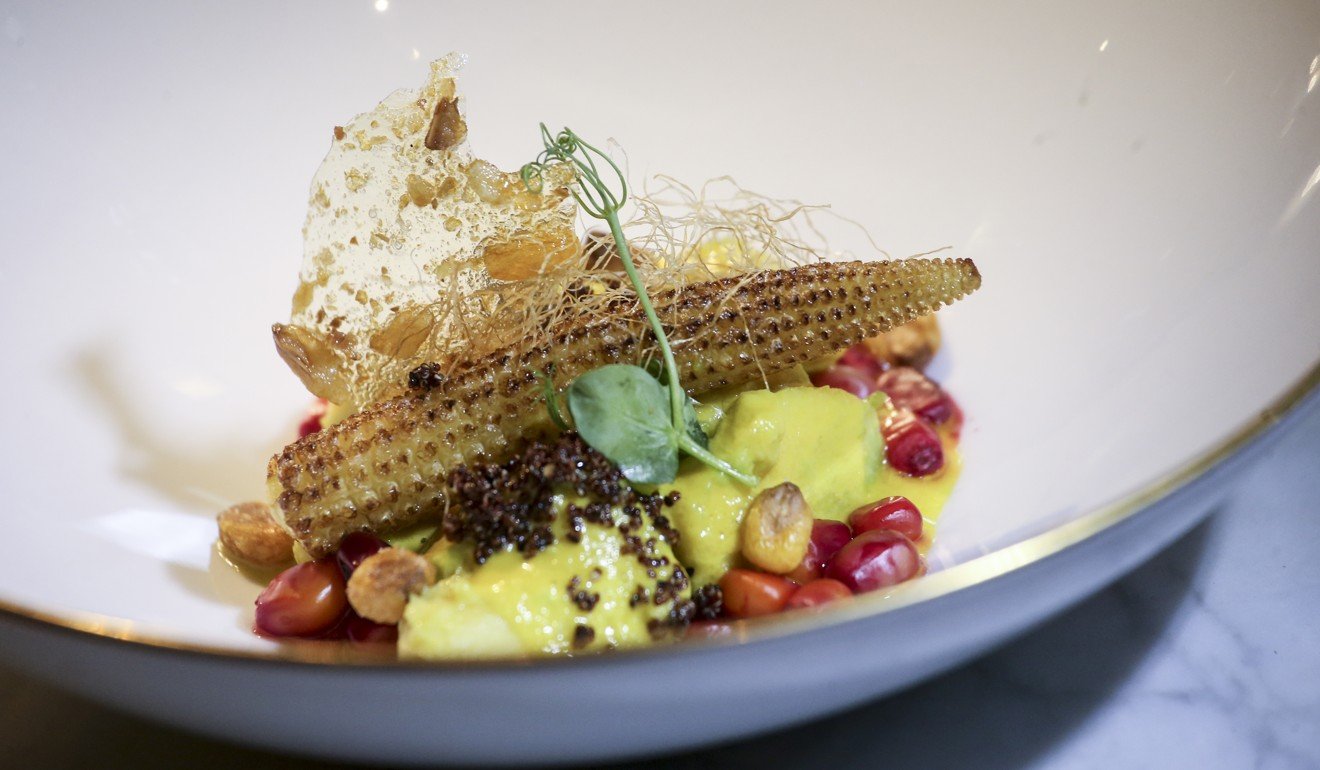 We then ordered the Peruvian corn, a dish inspired by Rhodes' recent trip to Peru. The flavours were deliciously smooth and balanced, light with crunch and textures from the corn and kaniwa – a cousin of quinoa.
Vandenbroucke then went for the handmade gnocchi, while I tried the roasted Hawkes Bay lamb rump.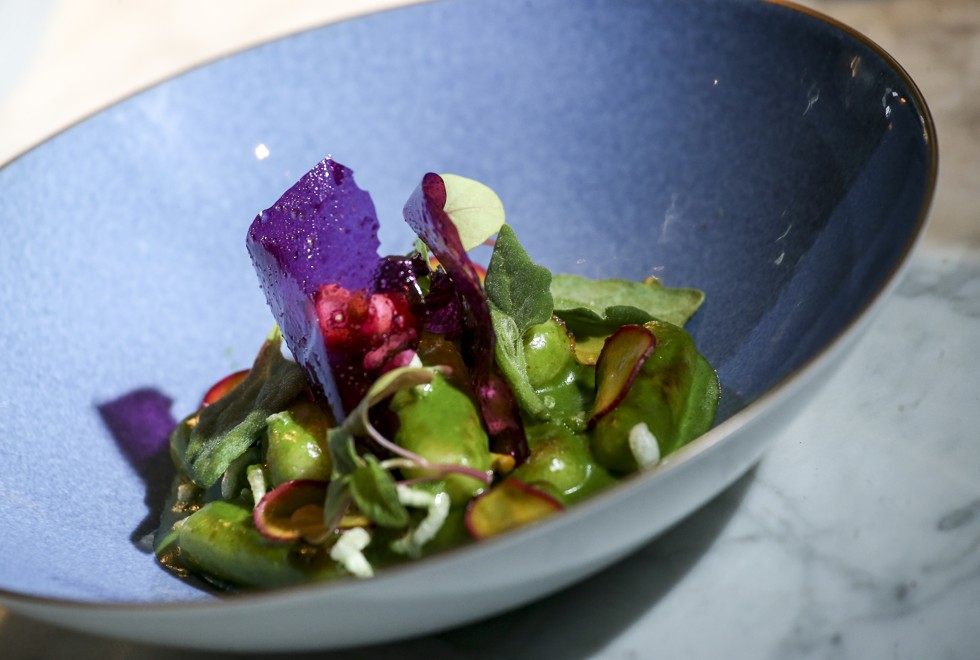 We soon get onto the subject of Vandenbroucke's latest project, Daybreaker. She brought the concept – an early morning dance movement – to Hong Kong from the United States last October.
"Daybreaker started out of a social experiment. It stemmed from the US, with founders Radha Agrawal and Matt Brimer just talking over kebabs, saying how gyms are quite monotonous and how people are divided by headphones and not really socialising and connecting with each other. And nightlife, people are getting drunk, drugs and all that. So, why not create a safe place where people can really enjoy the music, have fun and be themselves? And it just took off and now we are in 20 cities around the world.
I tried to become a vegetarian last year and my body reacted very badly
"I was fortunate enough to get connected with them through my husband [Jason Swamy], who is a creator and director of numerous festivals in the US and Thailand. He's the director at Wonderfruit. He connected me to Radha, who was a guest speaker at one of his festivals, and I was just fascinated and wanted to learn more about it; it's something I haven't seen or heard about in Asia, let alone Hong Kong. So I went and experienced my first Daybreaker in LA. I was just thrilled. And I just had to bring this to Hong Kong.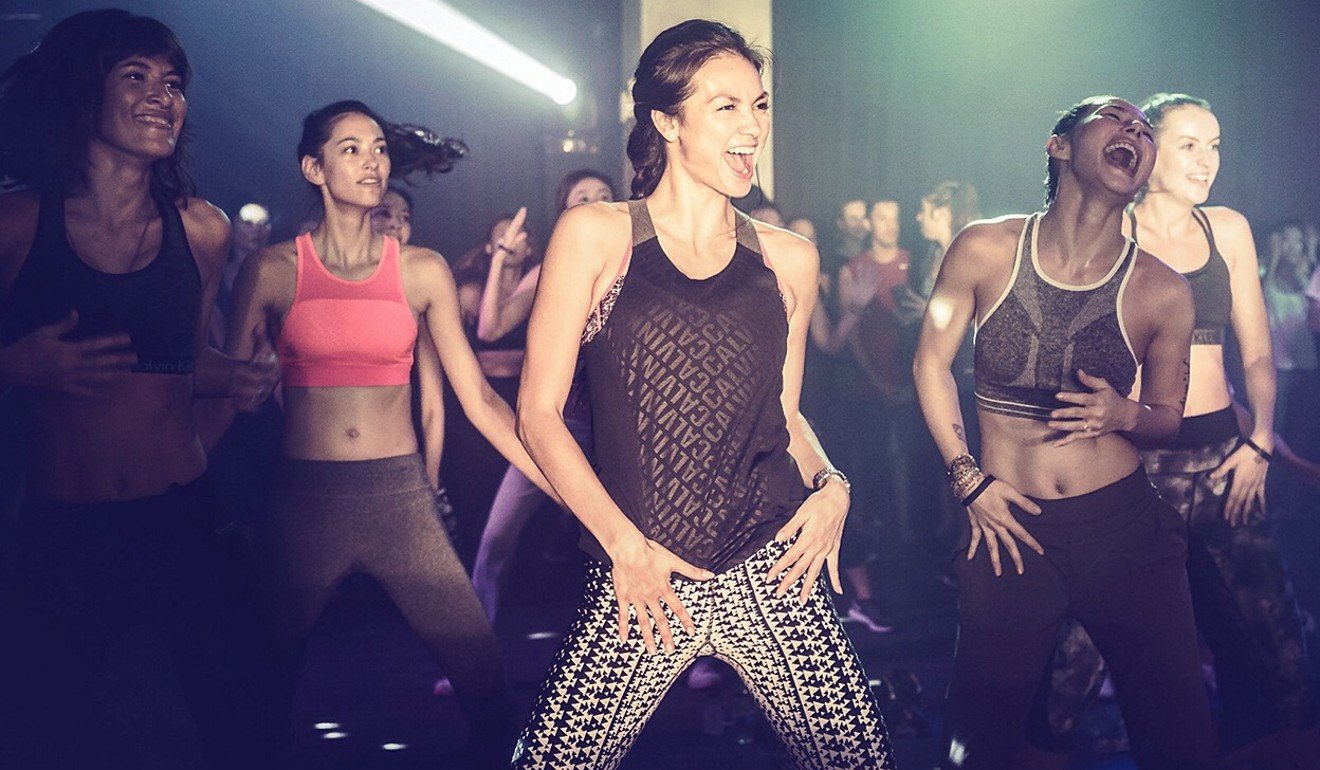 "The beautiful part of Daybreaker is that it's unpredictable," she says. "Even the location is unpredictable. That keeps the magic alive. Our first one ... was not like anyone has experienced elsewhere. We divided an hour of fitness into four parts. We started with 15 minutes of yoga, then it flowed into Capoeira – Brazilian dance – then it flowed into a combat series, followed by 90s aerobics."
Back to desserts, and Vandenbroucke tucked into a perfectly made chocolate fondant, while I went for the Icelandic skyr, which, surprisingly, was not too sweet.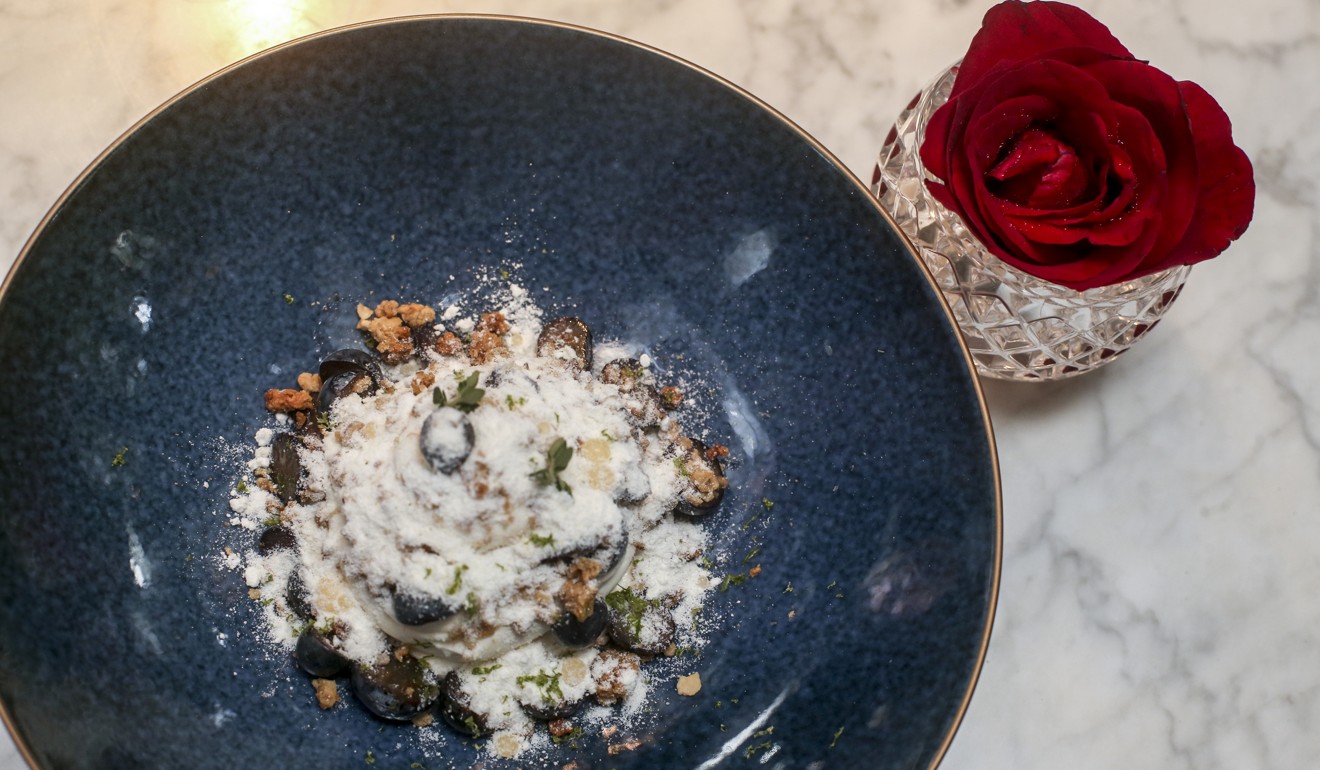 Vandenbroucke does not seem to worry about what she eats these days as besides her coaching and yoga classes, she still is an active Trailwalker, having completed some of the toughest walks in the world.
"I am running the [Barclays] Trailwalker, which is a 100km race in November, and I am doing the Moontrekker, both for the third time. I did my first one in 2008 and my second 100km in 2011 with my husband which is a funny story.
"He had heard that I had done the 100km before and it was on his bucket list of things to do. So, to start conversations, he was, like, 'Hey, what are your tips?', which led to 'Why don't we just train together'. I was in a relationship at the time, so we were just running buddies. So when he got word that I was no longer with my boyfriend, he asked me out on a date. And I held him to his word about doing [Barclays] Trailwalker and we did that in 2011. Then another thing on his bucket list was the Great Wall, which is the fifth hardest marathon in the world. And a couple of years past and he said 'Hey what about the Great Wall?'. So without thinking I signed us up and said, 'We're doing it'. That was in 2013 and he proposed to me at the end of the marathon."
This article was originally published in Good Eating.