Most of us probably use our smartphones to tell the time, others rely on their watches or clocks to do so. Award-winning Dutch designer Maarten Baas has a bigger idea.
Baas has created a real-time clock installation, Count:Down Clock, in the lobby and on the facade of The Countdown Hotel in City of Dreams, Macau, to countdown the launch of City of Dreams' Phase Three and the opening of new hotel Morpheus – the world's first free-form exoskeleton high-rise designed by the late architect Zaha Hadid.
12 spots to try in October: Hong Kong and Macau's latest dining options
In order to make the clock, Baas and his production team filmed six actors in real time as they painted and then wiped away the numbers denoting the hours and minutes of the day on hazy etched glass panels.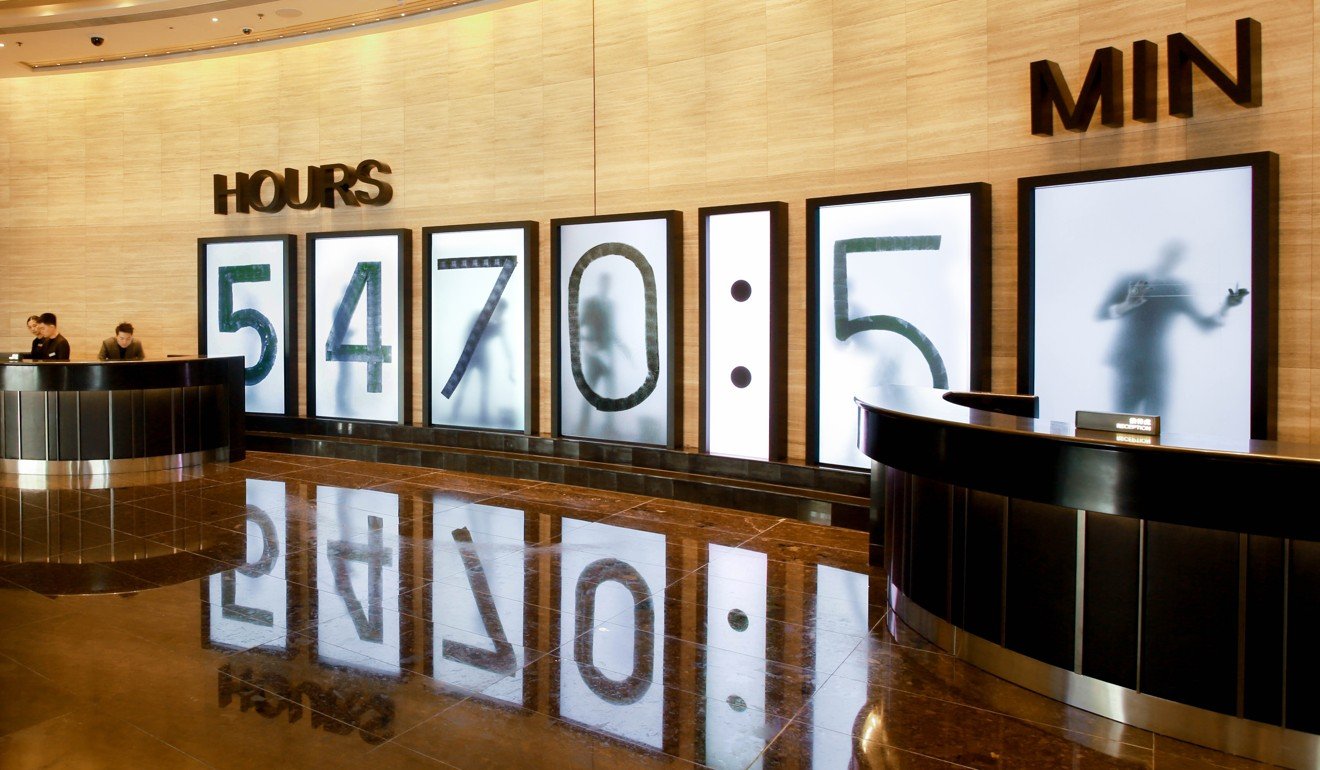 "The first thought was to make it look like real men were all individually making a digit," says the 39-year-old designer, whose works are often viewed as being rebellious, playful, intellectual, theatrical and artistic. "There are digits for hours and digits for minutes. So some digits have to go very fast and others only change every 100 or 1,000 hours.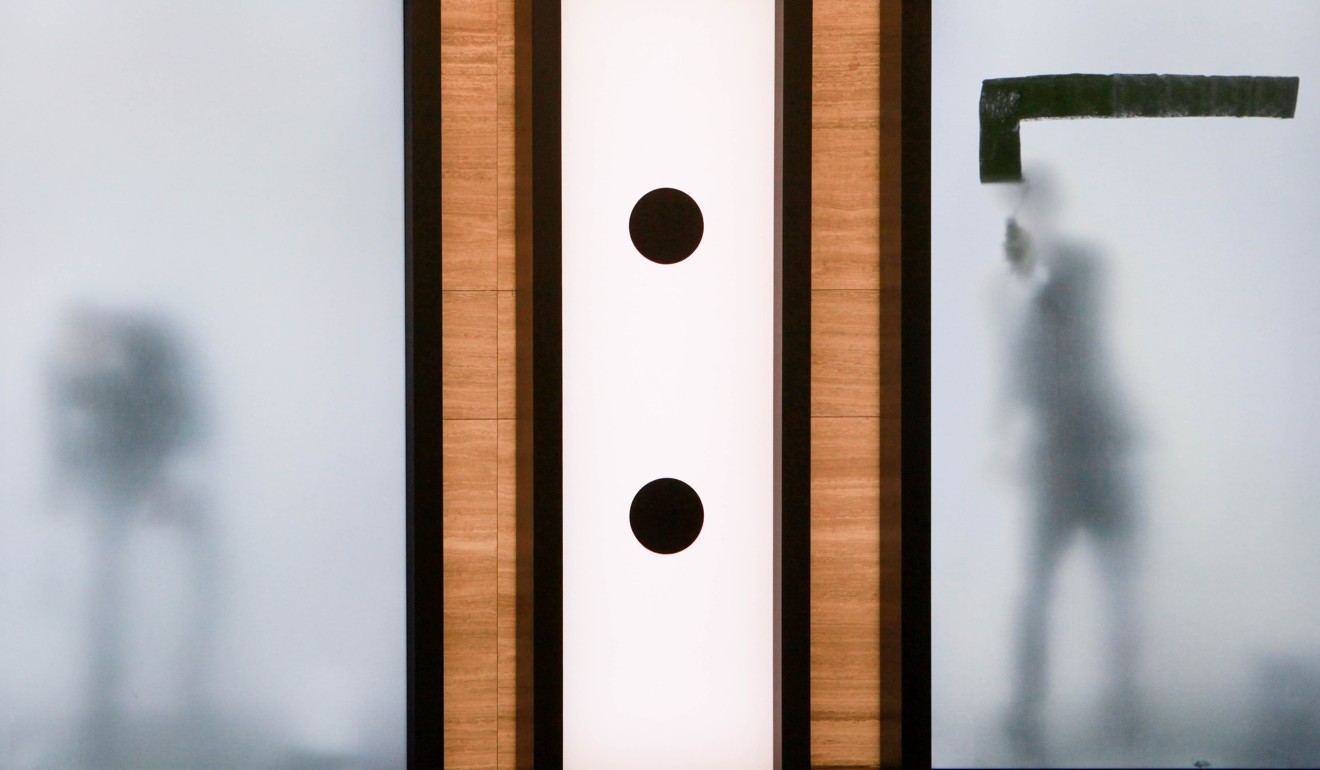 MGM Cotai joins list of Macau luxury resorts housing artistic masterpieces
"So there was this contrast between the activities, which I liked. I gave all [the actors] a black suit, as if they are chic servers of the time, like a personal butler. This is based on the luxurious life in Macau, which was also an inspiration."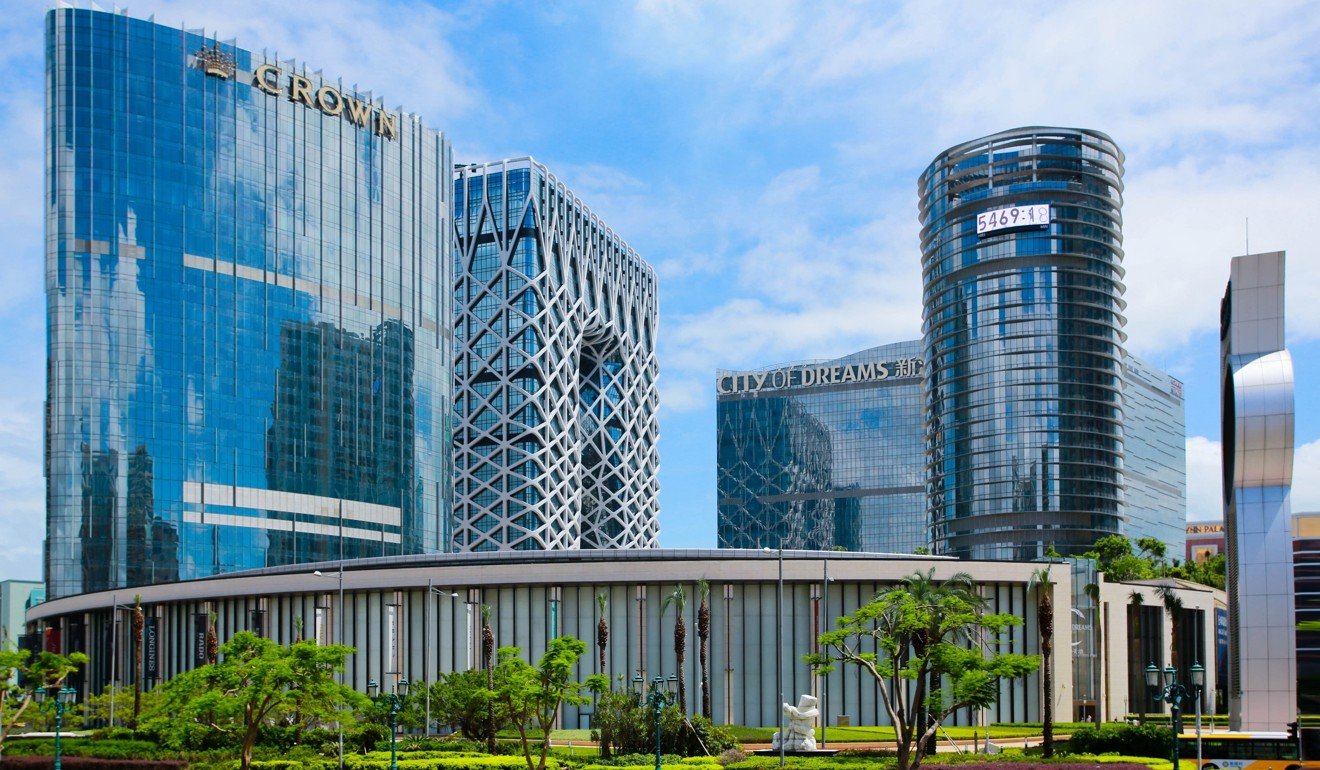 The Count:Down Clock, part of the Real Time series, is the first real-time clock that Baas has created in Asia as well as being his first installation in Macau.
"It's the most ambitious project I have done so far. The film is very complicated to make, and the physical installation was a challenge. I'm glad the team in Macau was very professional," he said.
It took him a couple of months to create the installation, while 10 days was spent on filming alone.
Five things to do in Macau this autumn
Renowned for his Smoke burned furniture collection, Baas created his first Real Time clock installation in Milan, Italy in 2009. Collected by Rijksmuseum in Amsterdam, the combination of art, design, theatre, performance, philosophy and poetry is a grandfather clock with a built-in screen which shows a 12-hour video of someone drawing the hands of a clock in real time.
"Time is something which always relates to a human lifetime, and the human experience of time," Baas says. "Although clocks have an exact mechanism, in which every minute is equal, in reality every minute is a unique experience. I can demonstrate that even more clearly in a film. Time is the swimming pool in which we can play".