I was just in the fragrant harbour for the 2017 HKT Hong Kong E-Prix, which was once again the opening event of the Formula-E season. Launched in 2014, Formula-E represents a global vision for the future of sustainable motor racing.
The FIA's Formula-E 2017 HKT Hong Kong E-Prix isn't just about racing – it's an opportunity to see and be seen.
The front rows of the grandstands and the urban track at Central Harbourfront were the best places to catch a glimpse of the electric cars as they powered past; but it was at the industry bashes and after-dinner parties, at some of the city's best hotels and restaurants, that I would see the some of the best dressed and most immaculately styled clocking in after a hard day at the races.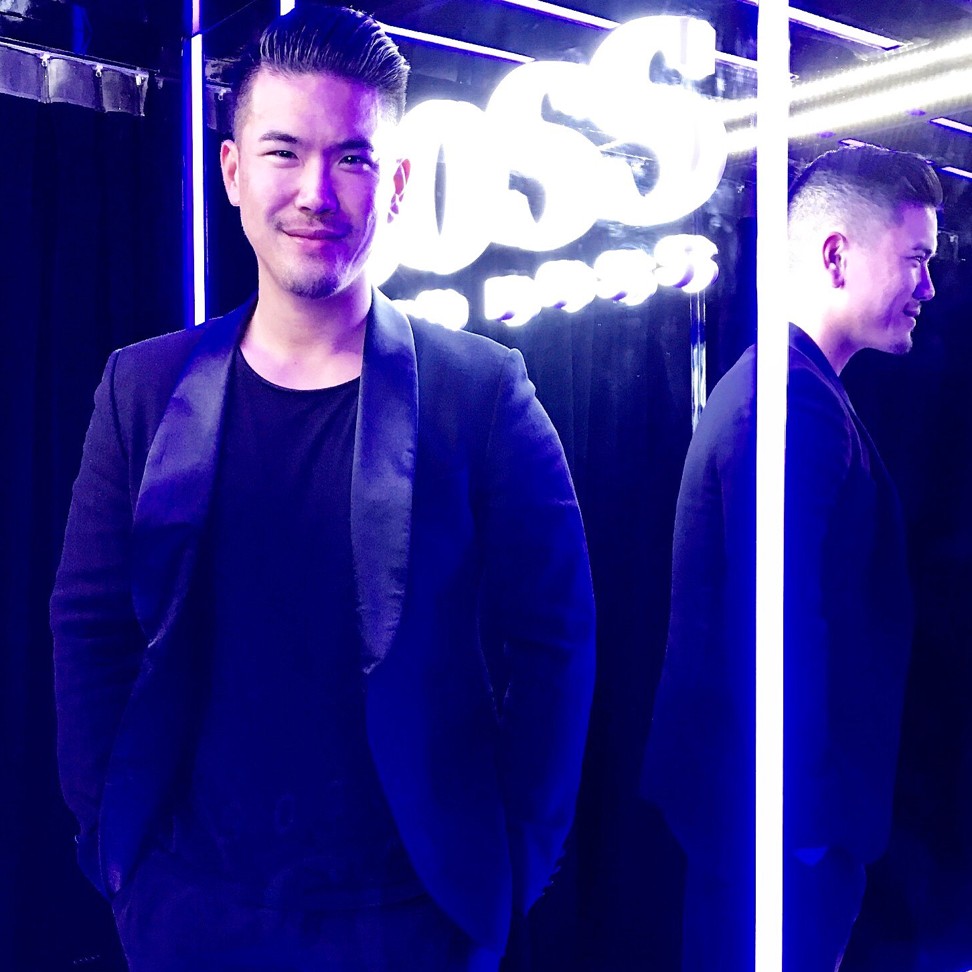 Here's my shortlist of some of the best places to dine, decompress, see and be seen during the HKT Hong Kong E-Prix – from the perspective of someone who travelled to Hong Kong from the United States for this event:
Favourite styles
So, what exactly does one wear to the races and to after-parties? As a man interested in a blend of formal and street style, I have always scoured the pages of magazines like GQ and Esquire for recaps on runway shows, fashion inspiration, and the season's best style tips. Now, we have Instagram, and it helps to follow some admittedly very stylish style bloggers – many of whom are based in Europe. I admit, it took me a while to understand how to translate the trends walking down the runways into an everyday wardrobe to wear to the races.
"Formula E is changing the world of racing, technology and entertainment, and this weekend in Hong Kong proved it," says Kelly England Prehn, a fashion ambassador based in England. "I was so happy to see both the inspirational Alejandro Agag and Giorgio Veroni on the Grid. Such a spectacular weekend for all! Hong Kong looked incredible in the golden light and showcased itself as THE place to be."
At the events, I saw a couple of globetrotting style icons including 2016 F1 World Champion Nico Rosberg @nicoroseberg, skiing legend and car fiend Jon Olsson @jonolsson1, creative director J.J. Acuna @jj.acuna and racing driver Denise Yeung @deniseyeung888 – check out some of their posts from the event below!
Favourite place to eat
Yum Cha restaurant in Central, between Sheung Wan and SoHo, is pure Instagram #goals. Conveniently located close to the MTR station and tastefully decorated with hints of marble, gold and greys, you'll be sure to be enticed by all the sights, sounds, and smells. The starters and mains were all fantastic, but the real show-stealer is the dim sum – be sure to order the Piggy barbecue bun and the hot custard bun as a finisher. It's pricey, so make sure you take plenty of pictures!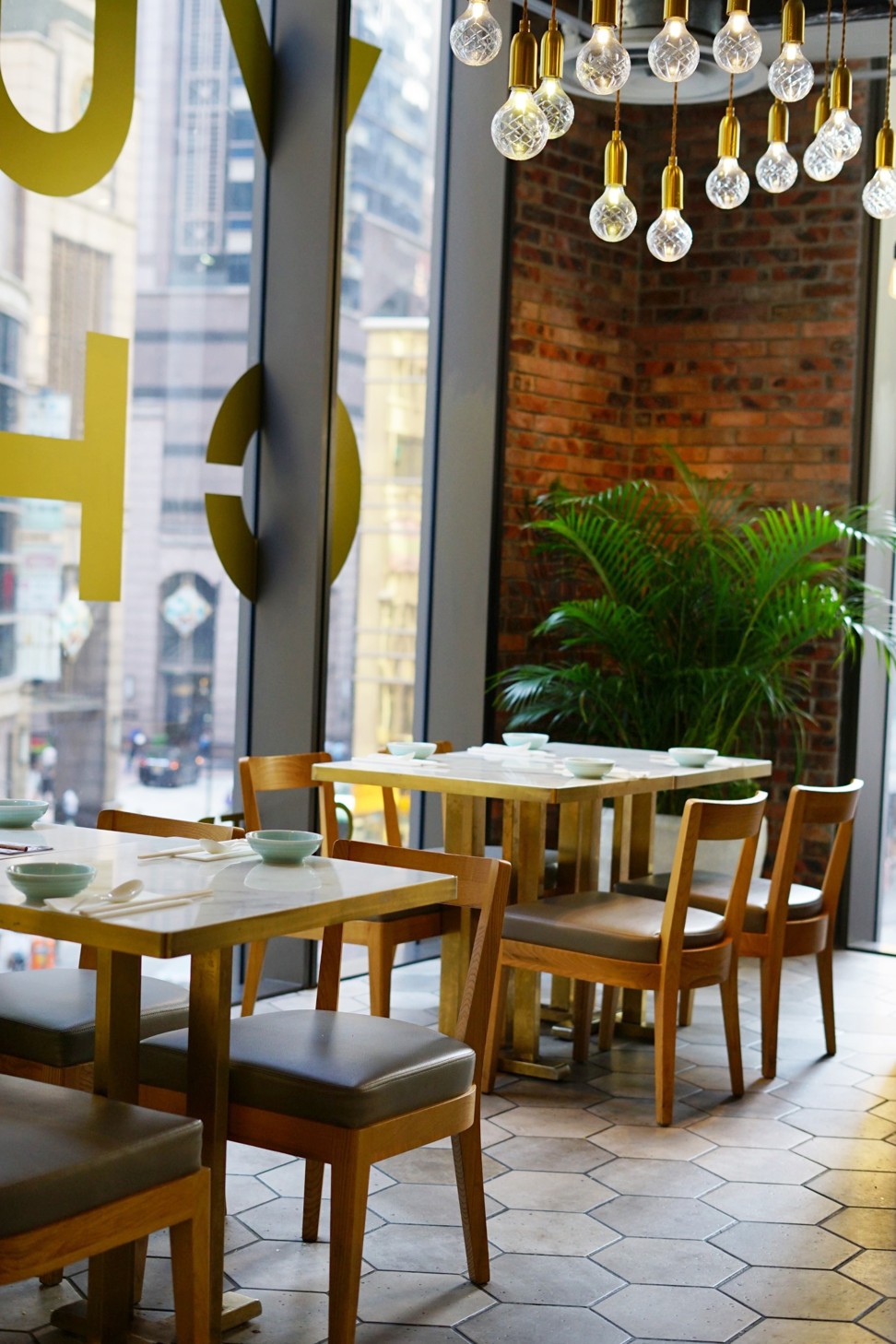 Yum Cha, 2/F, Nan Fung Tower, Nan Fung Place, 173 Des Voeux Road Central, Central, Hong Kong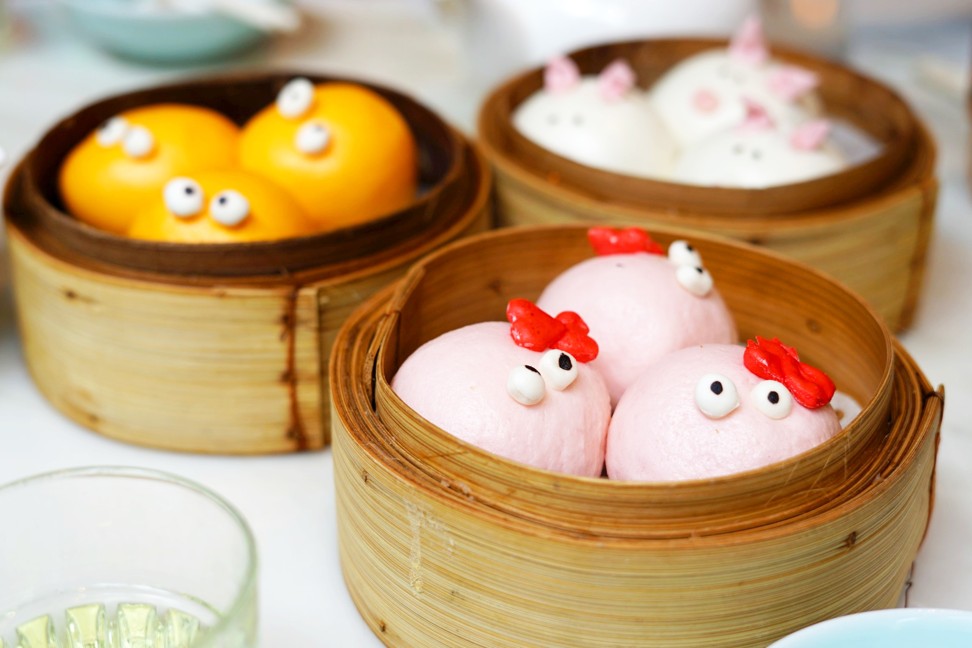 Osteria Marzia is a sight for sore eyes, a jewel of a restaurant glimmering amid the concrete jungle of Wan Chai, and I'm so glad I came across their Instagram! Just a few MTR stops away from the motor races, this brand new Italian restaurant is on the ground floor of the soon-to-be-reopened Fleming Hotel. The menu offers dishes from the southern coast of Italy, from Sicily to Sardinia, Positano, Amalfi. I love Italian food from the coastal regions, so I recommend you try their stand-out pastas, including the linguine with clams and bottarga, as well as the spaghetti ricci with sea urchin.
Osteria Marzia, The Fleming, 41 Fleming Road, Wan Chai, Hong Kong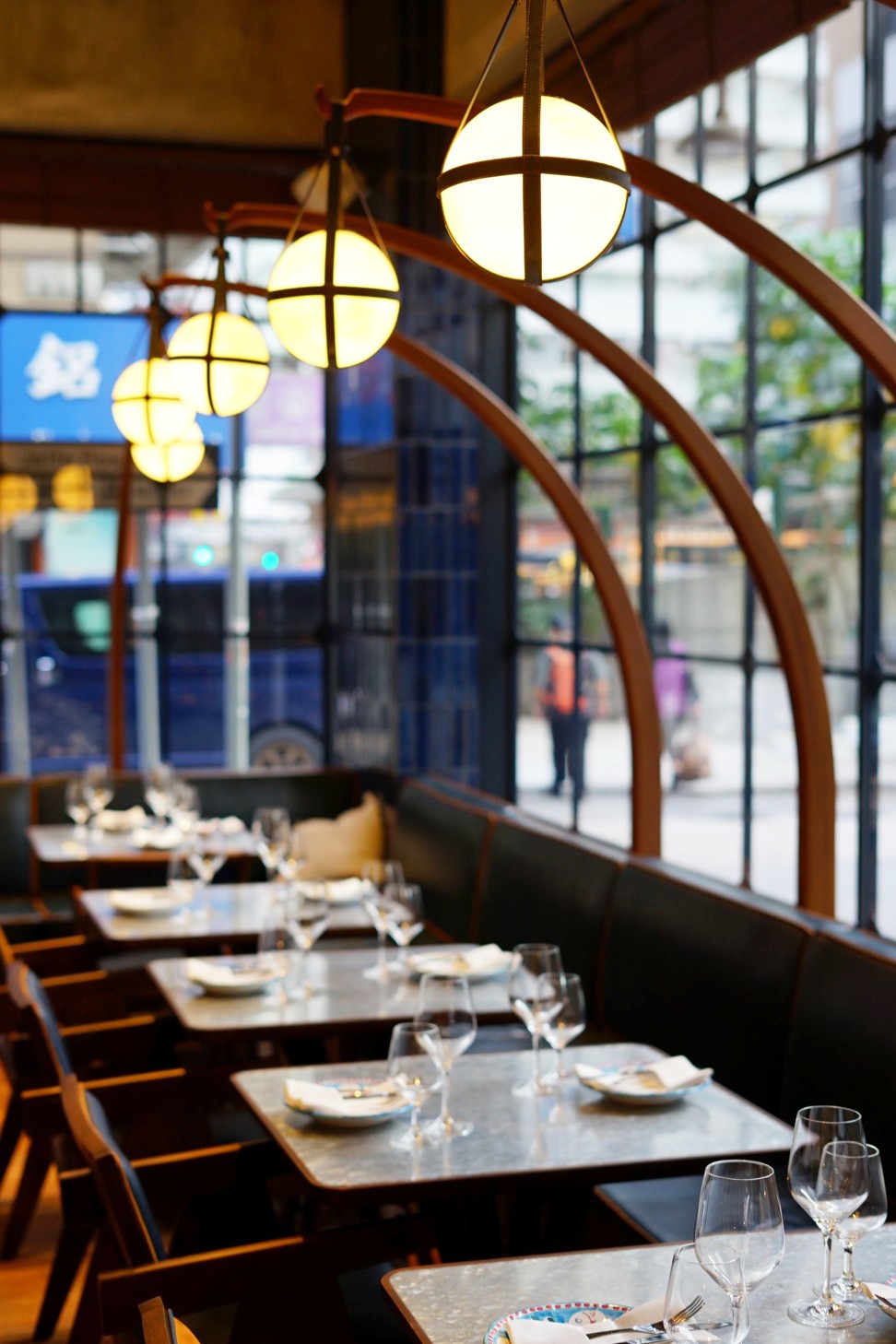 Favourite place to catch a view
When you're "doing it for the 'gram'", Sevva has the best rooftop views over the city. Their cocktails are fantastic, but the real treat actually is their afternoon tea, served with many incredible cakes, custom made by Ms B. I say, skip dinner but get a drink or two … especially when there is live music.
Sevva, 25/F, Prince's Building, 10 Chater Road, Central, Hong Kong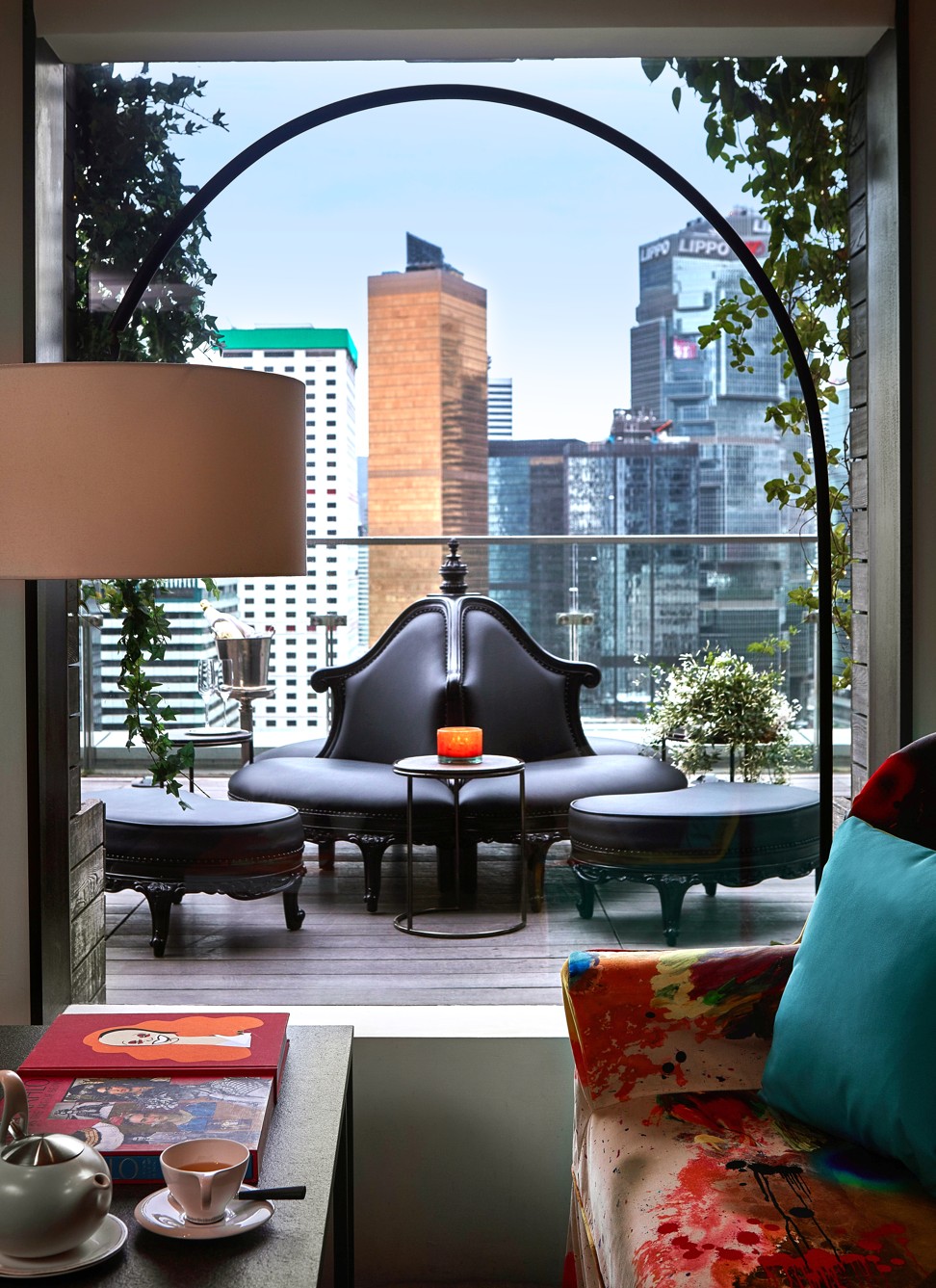 How SEVVA started: Hong Kong's 'Queen of Cakes' Bonnae Gokson savours the sweet taste of success
Favourite spot for drinks
Foxglove really surprised me. Its fantastic 1950s inspired interior is reminiscent of luxury first-class births in seafaring vessels. Foxglove certainly has an aesthetic that transports you. It serves up classic cocktails "inspired by the globe-trotting adventures of an English gentleman" – the enigmatic Frank. Make sure to look for him and enjoy the live music while you're at it.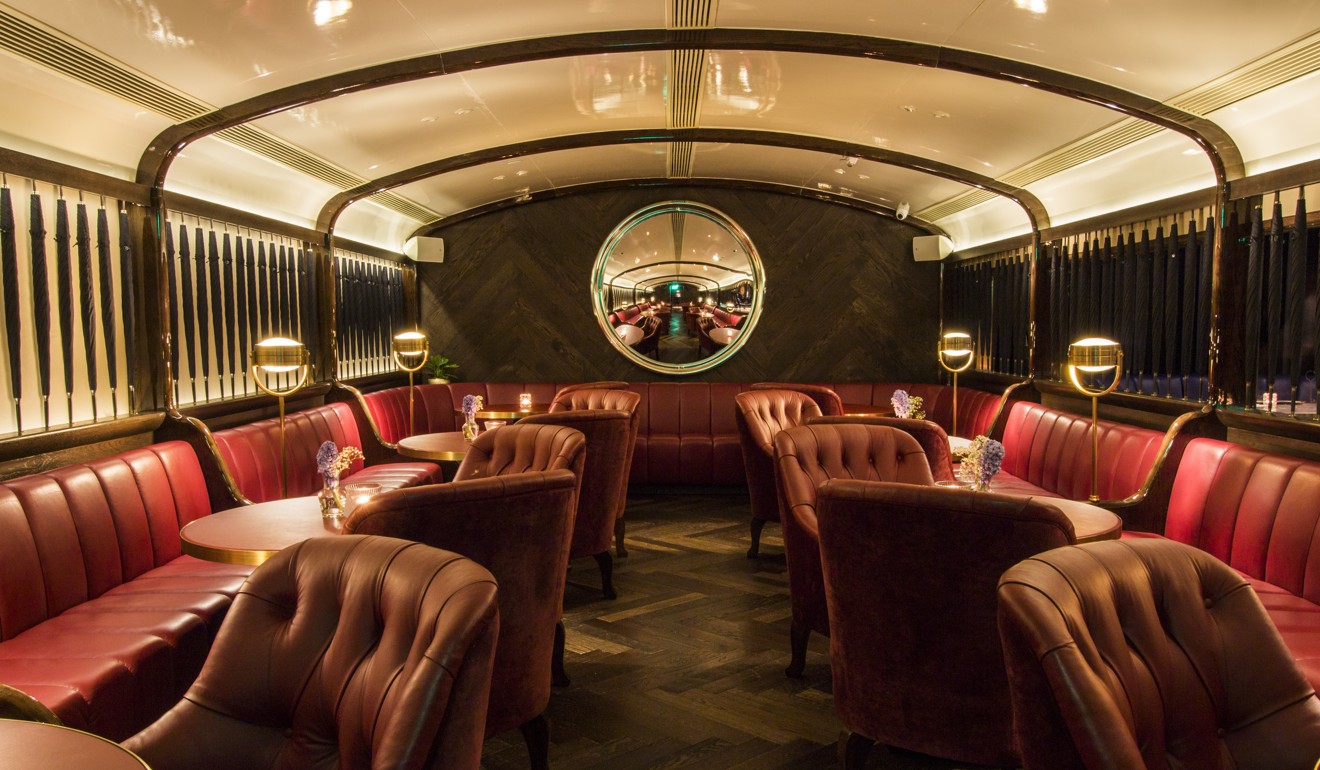 Foxglove, 2/F, Printing Hse, 6 Duddell St, Central, Hong Kong
Five of Hong Kong's most expensive hotel suites
Favourite hotels
The Four Seasons Hotel Hong Kong, where I stayed, offered "accessible opulence". With the race's pole position near the hotel, the Four Seasons wowed me with a room with floor-to-ceiling windows offering panoramic views of Victoria Harbour or The Peak. (I recommend getting a room with a Harbour view – few things are better than waking up to a sunrise over Hong Kong.) The hotel is home to two Michelin-starred restaurants – Lung King Heen, which serves authentic Cantonese cuisine, and Caprice, featuring a gorgeous open kitchen serving French food.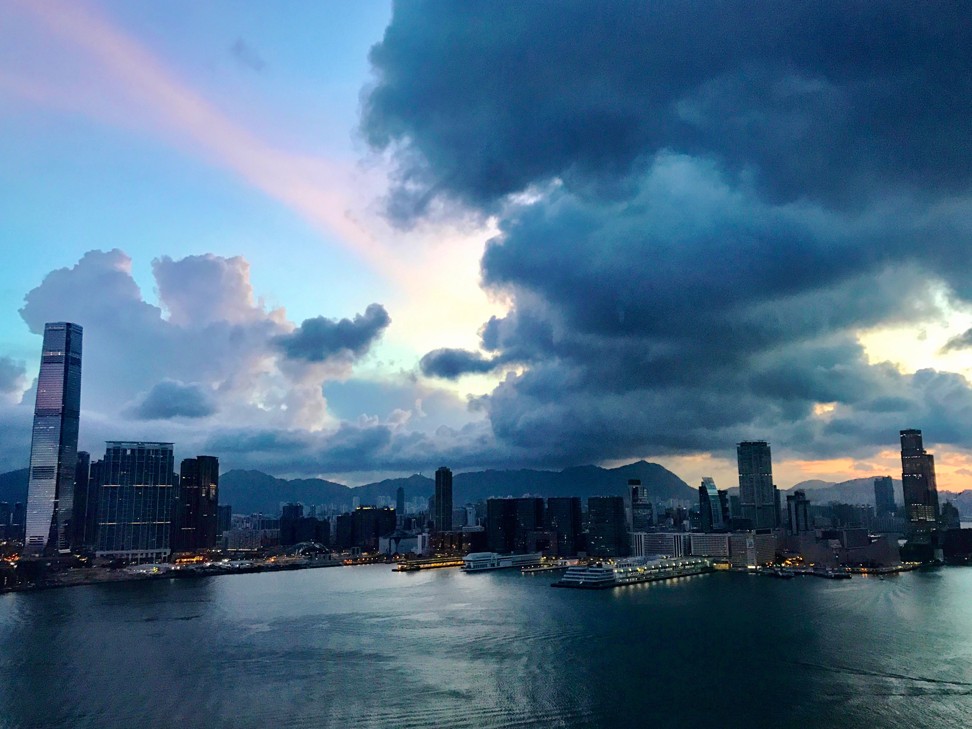 The Peninsula Hong Kong is like a palace. Its grand stature and location on the waterfront provides a perfect view of Hong Kong Island. It's no understatement to say The Peninsula counts among the world's most legendary hotels. The hotel also recently announced its sponsorship of China's Techeetah Formula-E racing team, which competed for the second time at the E-Prix.