Retired South Korean figure skater Kim Yuna still rules outside stadiums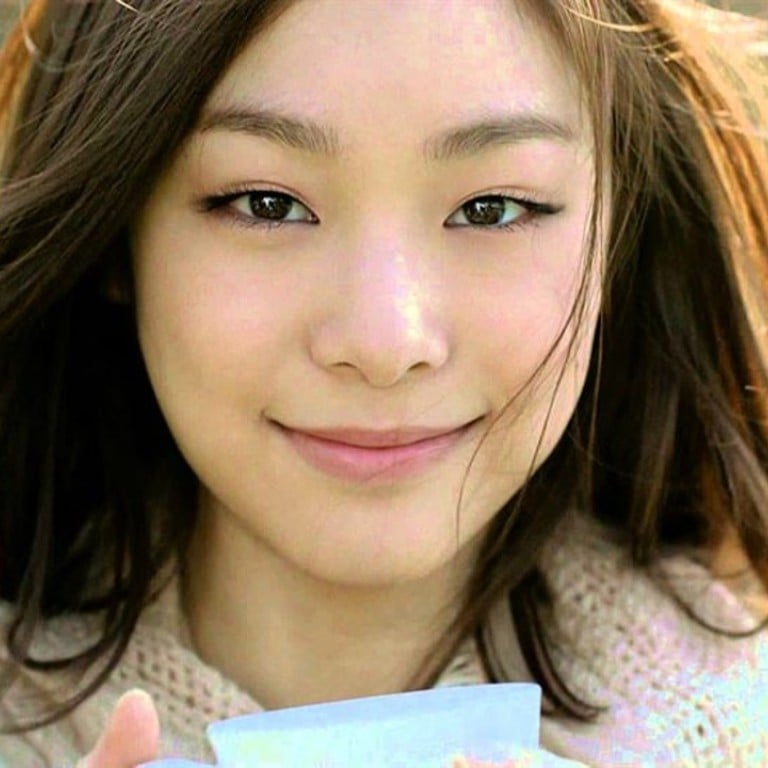 Former figure skater Kim Yuna continues to dominate the South Korean advertising industry four years after retiring from competitive sport.
Kim, 28, known as "queen" in Seoul, has been busy featuring in commercials after winning gold in the Vancouver Winter Olympics and silver in Sochi. After she retired following the Sochi Games, the chance for people to watch her elegant performances on ice ended, casting doubts whether her era was over.
People see her more frequently now as she appears in more commercials than ever. She rakes in 1 billion won to 1.4 billion won (HK$7.28 million to HK$10.2 million) per advert in South Korea, industry watchers says. She has gone from "queen" to the "ad queen".
And, with PyeongChang Winter Games being held this month, Kim can be seen all over the Olympic TV commercials. At the Games' opening ceremony, she was the final Olympic torch bearer, briefly exhibiting her skating prowess before lighting the cauldron at the PyeongChang Olympic Plaza in front of millions of TV viewers around the world.
Ad industry experts forecast she will earn more than 16 billion won this year, up from 15 billion last year. Her income comes from 10 companies that employ her as a model, according to All Thant Sports, an athlete management agency representing Kim. The clientele includes SK Telecom, KB Financial Group, Coca-Cola, jewellery designer J.Estina and cosmetics brand It's Skin. 
"Kim's pay rate is almost the same as that of top South Korean actresses, well over 1 billion won," says an official from one of the companies. "With her appearance at the opening ceremony, I think she will receive more calls."
Another commercial client says the former Olympian will be in demand during the Summer Games too, which will extend the "Kim Yuna effect".
Her business followers say Kim evokes an emotional friendliness that can only be found in an athlete. 
"A low number of anti-fans, naivety and gorgeousness are part of her forte that make people fantasise about her," a J.Estina official says, calling her "ideal" for a corporate model. 
Kim has stuck to sports and promoting sports, not veering off to acting or singing, which garnered her the image of a "volunteering celebrity for the nation", said All That Sports CEO Koo Dong-hoi.
A South Korean company reputation research agency says big data related to Kim contains key words like "beautiful", "doing well" and "like", while related links include "queen", "PyeongChang" and "Olympic". They say positive responses deriving from her are 63.79 per cent.
Want more stories like this? Sign up  here. Follow STYLE on  Facebook,  Instagram and  Twitter

For each advertisement in South Korea, she makes from 1 billion won to 1.4 billion won (HK$7.28 million to HK$10.2 million)