Questions about his family and "any coming Marvel movies" were off limits, I was told by Benedict Cumberbatch's minders, as we were ushered into the Jaeger-LeCoultre meeting rooms at Salon International de la Haute Horlogerie (SIHH) for our interview.
Without the red cape or the Sherlock cloak, the slim and tall Cumberbatch looks much more tolerant and a little less formidable in real life. Pleasant and polite, he speaks in the same calm, measured tones that have sent his female (and sometimes male) fans screaming in hysteria.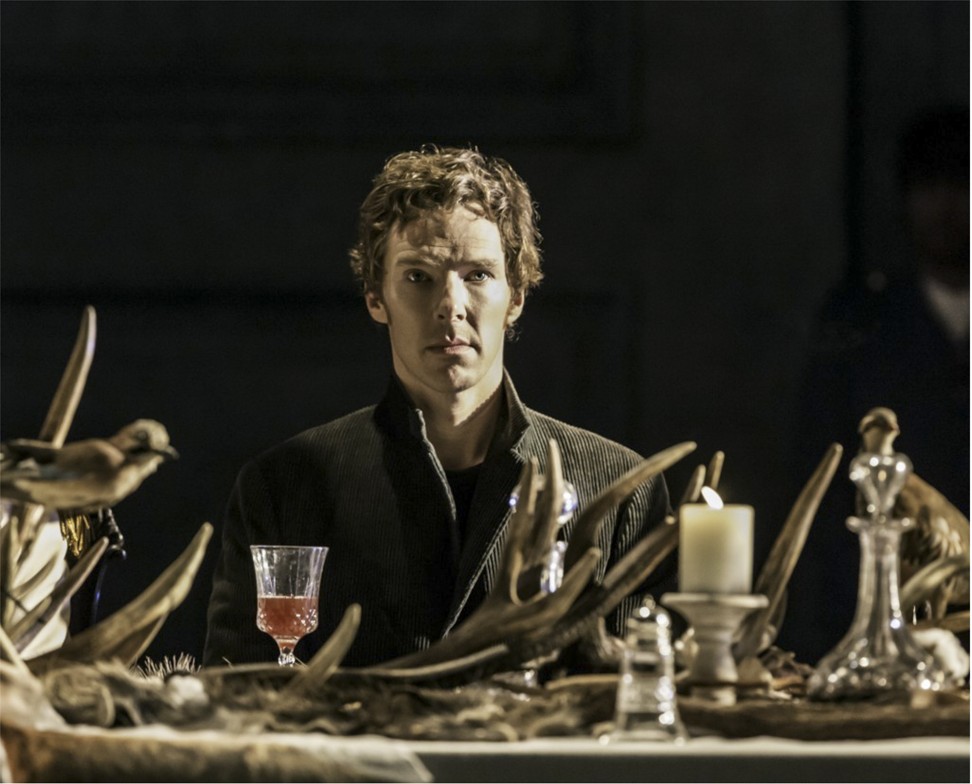 SIHH 2018: Jaeger-LeCoultre enlists Benedict Cumberbatch to front Polaris collection
The Swiss watch maison was hosting Cumberbatch in Switzerland, continuing a "relationship" that started in Marvel's Doctor Strange, where a Jaeger-LeCoultre timepiece played a significant role as the good doctor's last remaining link to a previous life.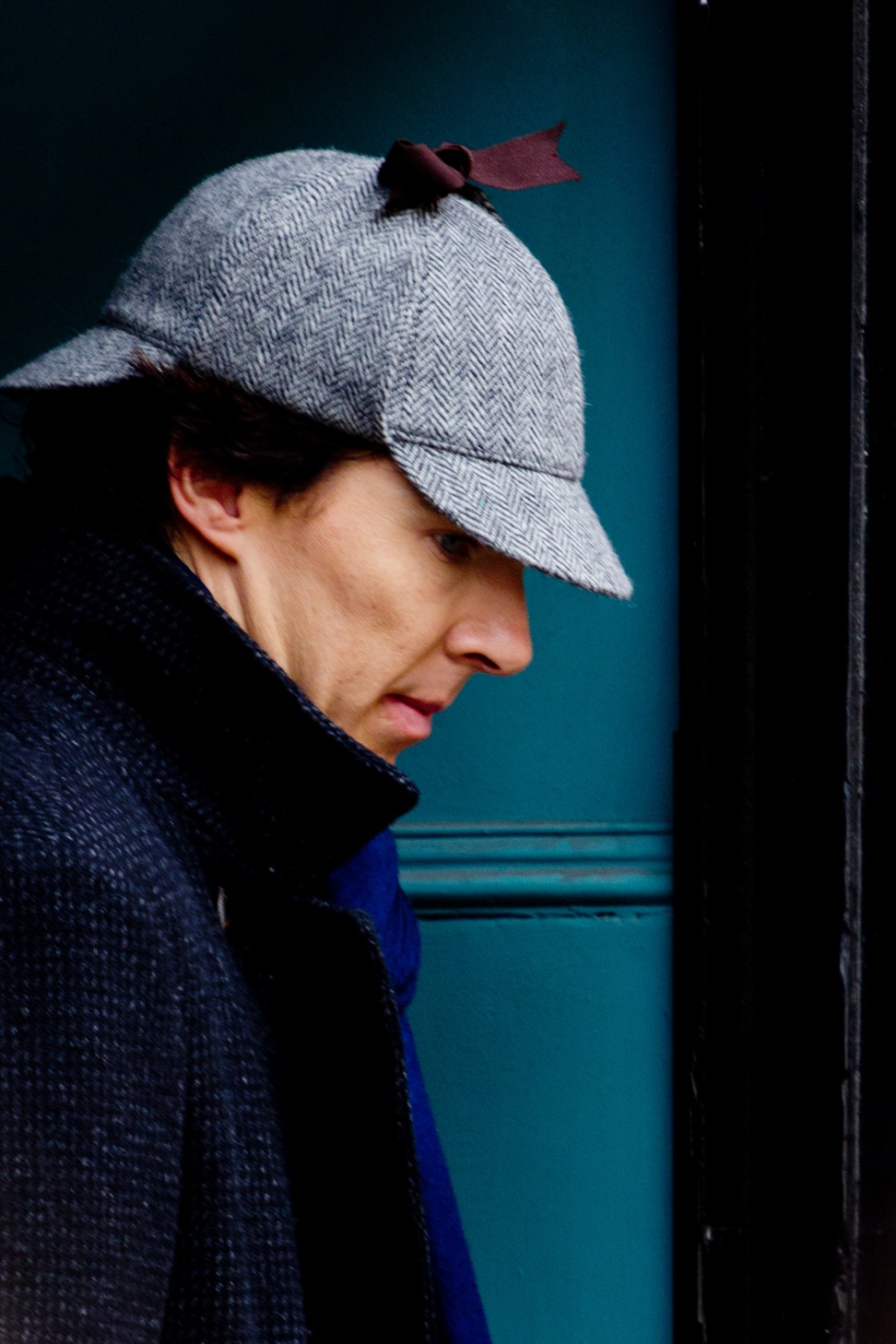 "I'd been aware of the brand for a long time. Of course, it was to do with the film company and the watch company talking to one another, but it was also my choice. I could say I didn't like that watch but I think this one is the kind of watch Stephen Strange should be wearing. I had input into the choice," Cumberbatch says.
It's really a combination of the heavy focus on the usual requests on a normal acting day and then these extraordinary situations of magic or whatever it may be.
"It makes sense. It makes complete sense, even though this is a luxury brand and a lot of what that story is about is a man who is trapped in a gilded cage of his own making. The watch stays with him even though it is broken after that intense car crash … because of the humanity of the watch, and the importance of time to him as the keeper of time and the master of the New York Sanctum."
Watch these 5 films if you miss Hong Kong's signature neon signs
Time has become increasingly important to the heartthrob who married actress-director Sophie Hunter in 2015. The couple have two sons: Christopher Carlton, three, and Hal Auden, one.
"Time now is spent making sure I have as much time as I have with my family," he says.
Not an easy task, with the number of film, television and theatre projects coming his way. He's just finished several television projects including the recent BBC adaptation of the Ian McEwan novel The Child in Time, about how a couple deal with the harrowing disappearance of their child.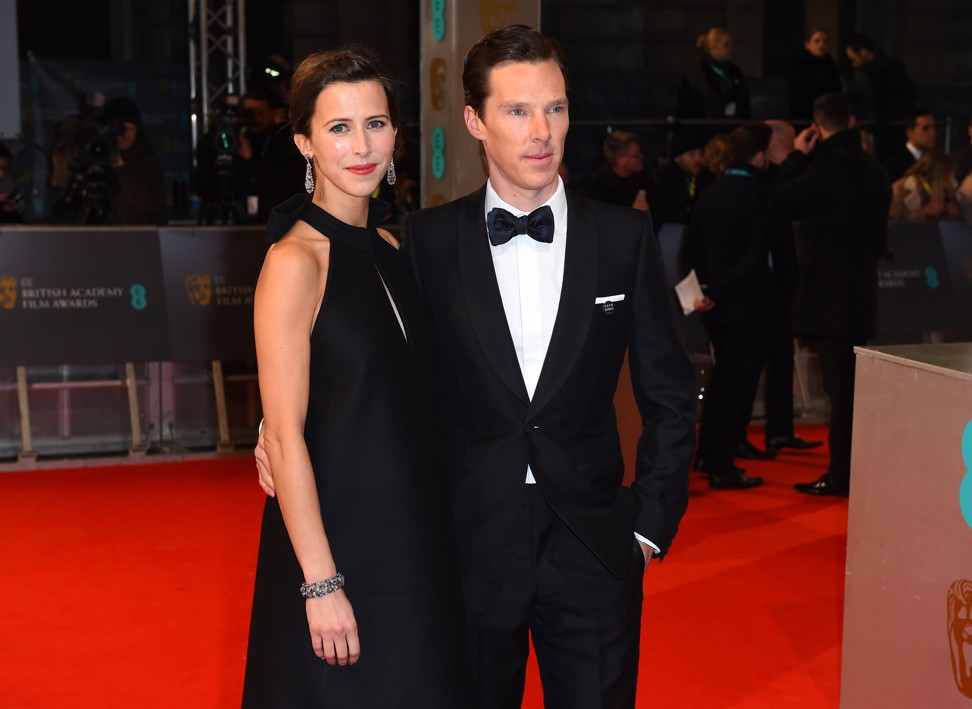 Set to premiere in May is the new five-part series Patrick Melrose, based on the books by Edward St Aubyn tracing the life of the upper class titular character from a traumatic childhood to substance abuse and then recovery. Cumberbatch also serves as executive producer.
"It was a series of five books on about 40 years of his life. Some friends of mine recommended them. It was one of the most joyous reading journeys I've ever been on. And I knew I had to be part of it but I didn't know in what way. I didn't necessarily think that I would play the character but I was really keen to promote the beauty of the prose and the imagery. [It's] such witty, dry, heartfelt, but precise language; it's just gorgeous," he says.
Film review: Doctor Strange – Benedict Cumberbatch shines in Marvel's most psychedelic outing
In a few weeks, cinema audiences will be able to see him reprise his role as Doctor Strange in Avengers: Infinity War. Although unable to talk about the movie, he describes his turn as a superhero as "fantastic" and "inspiring".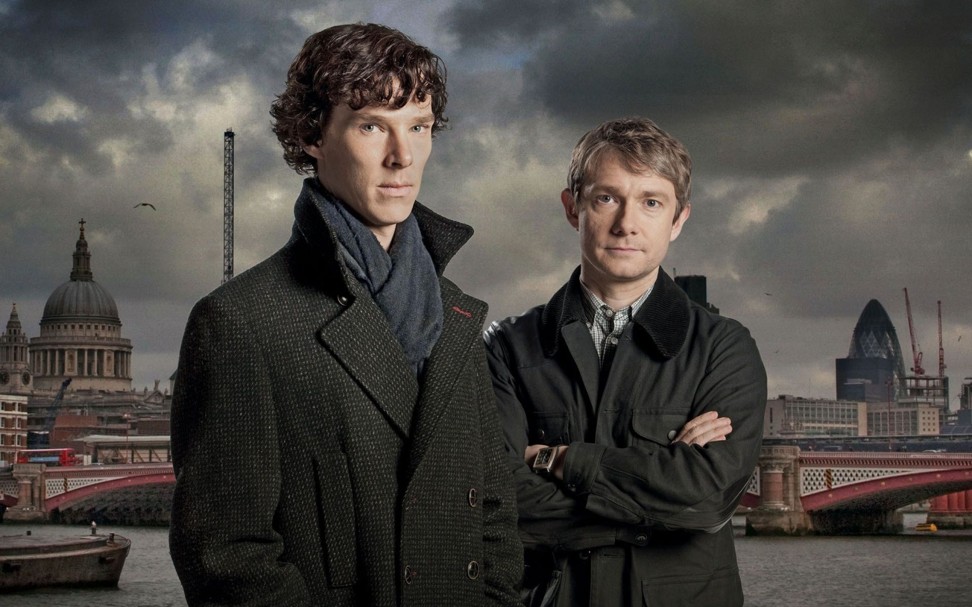 "It's really a combination of the heavy focus on the usual requests on a normal acting day and then these extraordinary situations of magic or whatever it may be," he says. "And, [it's been] a learning curve as well; a lot of stunt work, a lot of action scenes, which I'd done before but not in that volume. But they take great care of you. We're very lucky to do what we do. Doctor Strange is at the top of the list."
But even with the stunt work, Doctor Strange is very much a thinking man's superhero, where brains overpower brawn. The same could be said of Cumberbatch's Sherlock Holmes, which first aired in July 2010 and made "Cumberfrenzy" and "Cumberb****es" the latest English catchwords, although the latter makes the actor cringe.
"I never expected Sherlock to take off as it did. Of course, he was an iconic character. I knew the script was good but I didn't know how it would resonate with the fan base of the original, let alone the explosive new fan base that it had gotten on the internet. So it played to that crowd in a way because he is a 21st century version of character," says Cumberbatch, who won an Emmy for the role.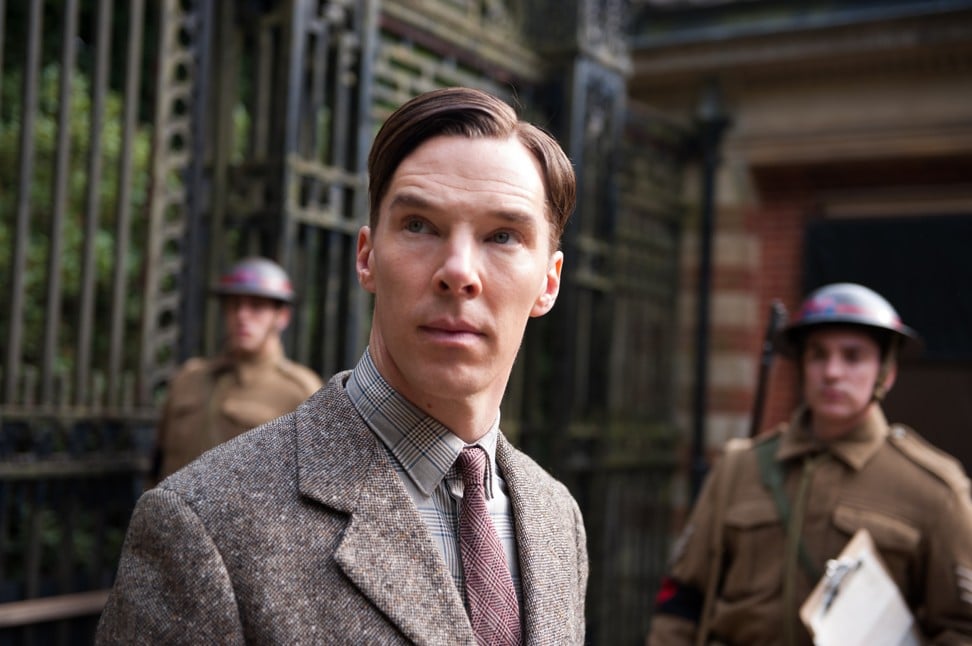 His star was on the rise before then: he had been cast by Steven Spielberg in War Horse and Tomas Alfredson in Tinker Tailor Soldier Spy before either had seen him as Sherlock.
Twist of fate: Sherlock star Benedict Cumberbatch is distantly related to author Arthur Conan Doyle
Films such as Star Trek Into Darkness, 12 Years a Slave, The Fifth Estate, and The Imitation Game followed, leading to a Best Actor nomination at the Oscars for his role as the genius Alan Turing in The Imitation Game. Between those, Cumberbatch also went on stage for productions of Frankenstein and Hamlet , as well as lending his voice to Smaug the dragon in The Hobbit; Shere Khan in Mowgli; and, coming up, the Grinch in the animation of the same name. He's also been narrating for documentaries such as Walk with Me – A Journal into Mindfulness featuring Thich Nhat Hahn.
I'm in this for the long term ... It's a lifelong profession.
The star seems pleased when I point out his varied body of work. "That's the aim. I'm in this for the long term. Sherlock was an immediate success; I never wanted that to stop the idea of me working to my 80s, I hope. It's a lifelong profession," he says.
"I'd done that variation of work before and I thought why not continue it? It was important to confound the expectations of people, especially with playing iconic roles like Sherlock, not to give them yet another variation of that character.
Birthday boy Robert Downey Jr's 3 most iconic roles
"Of course, there are crossovers because I am who I am and certain aspects of those characters really intrigue me, and I think there are echoes of it with Stephen Strange and Alan Turing, but not so much with Patrick Melrose, although he is brilliant and acerbic in his humour.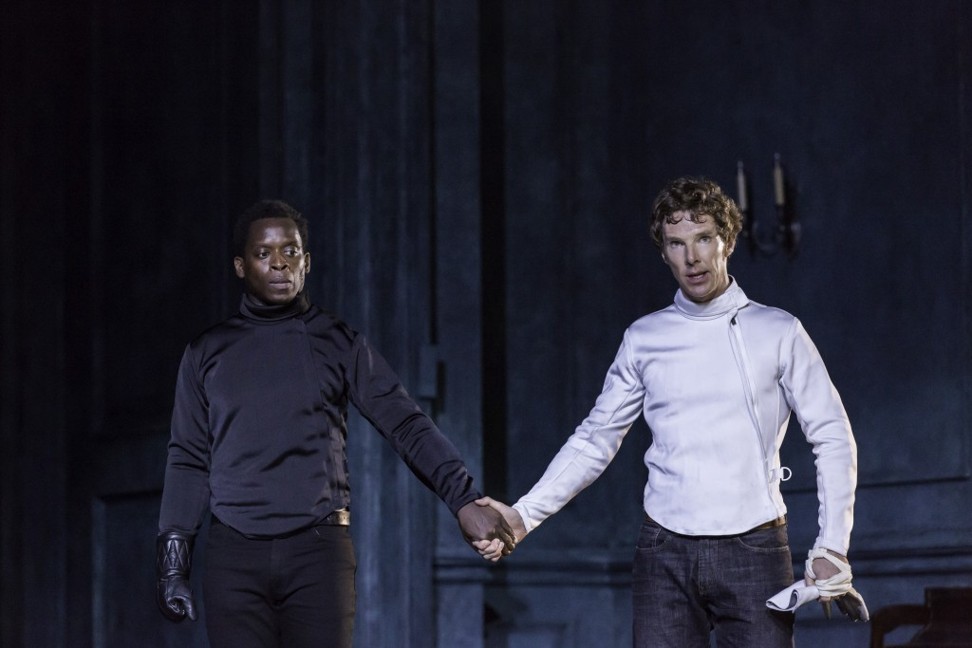 "But there are also plenty of characters who I'm playing or going to play who don't resonate in the same way. So both in the journey of the character and the character itself, as well as the medium, I just wanted to keep it fresh as much for myself and anyone else, and keep everyone guessing."
A lot of people have put their faith in me over the years, and that's a great impetus to work hard
Comedy is the one genre that Cumberbatch doesn't get nearly enough credit for. The actor had an incredible outing hosting Saturday Night Live last year, opening with the Benedict Cumberbatch bragging song, complete with sexual innuendoes from a writhing Leslie Jones.
"That was terrifying," Cumberbatch confesses with a laugh. "That opening monologue literally changed five minutes before we started, live on television. [Singing] is certainly something I am not practised at to proficiency. I can sing, but I can just about hold a tune. I don't think my heart rate has been as high in anything I've ever done in my career.
"I love comedy. I think those who can do comedy can pretty much do anything. Everyone is so surprised when Nathan Lane turns in an extraordinary dramatic performance and Zach Galifianakis does a mind-blowing performance in Birdman . I'm not because they are masters of their craft and I think [comedy] is one of the highest skills to achieve, so it's very enjoyable."
5 fashion films you should see before Phantom Thread
Benedict Cumberbatch seems to have been destined to act. Born to well-known British actors, Timothy Carlton and Wanda Ventham, he grew up witnessing the industry up close.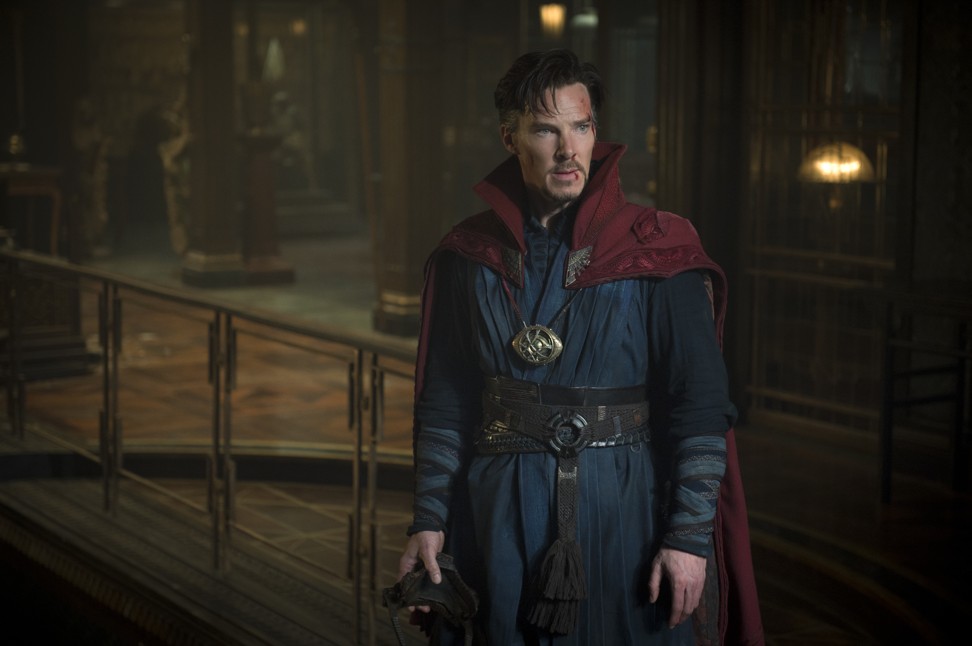 "My parents were a huge influence on me, in every aspect of their parenting, but also to watch them have careers that facilitated a very privileged and expensive education [for me]. It wasn't inherited wealth, it wasn't landed money, it was purely by my father working incredibly hard, putting money aside when I was born and my mother working incredibly hard all through my childhood," says Cumberbatch, who was an arts scholar at the prestigious Harrow School before going on to study drama at the University of Manchester.
Silver screen romance: visit the sites which inspired four famous films
"They showed me the pitfalls of the profession and the heights of it, and most important is that everyone I speak to, everyone I meet, who's worked with them tells me what wonderful people they are. That's the thing that makes me most proud and what they've left me as a legacy."
Cumberbatch constantly reminds himself not to take fame and fortune for granted.
"I'm aware of the vagaries of my work, how work can ebb and flow, how it sometimes can be feast or famine and so, when I've been in that lucky position, I've tried to capitalise on it. A lot of people have put their faith in me over the years, and that's a great impetus to work hard."
Benedict Cumberbatch: a timeline
1976: Born in London
2000: Graduates from the London Academy of Music and Dramatic Art (LAMDA)
2004: Plays young Stephen Hawking in the TV series Hawking
2005: Nominated for the BAFTA TV Award for Best Actor for his role as Hawking
2010: Plays Sherlock Holmes in the BBC TV series Sherlock
201 1: Plays Frankenstein in the stage production of Frankenstein at the Royal National Theatre
2011: Achieves the "Triple Crown of London Theatre" when he receives the Olivier Award, Evening Standard Award and Critics' Circle Theatre Award for his performance in Frankenstein
2011: Nominated for the BAFTA Best Leading Actor for Sherlock
2012: Wins the Critics' Choice Television Award for Best Movie/Miniseries Actor for Sherlock
2014: Plays Alan Turing in The Imitation Game
2014: Named one of Time magazine's "100 Most Influential People in the World"
2014: Wins the National Television Award for TV Detective for Sherlock
2014: Wins Outstanding Lead Actor in a Miniseries or a Movie at the Emmy Awards for Sherlock: His Last Vow
2015: Nominated for the Academy Awards Best Actor for The Imitation Game
2015: Appointed as Commander of the Order of the British Empire (CBE) by Queen Elizabeth
2015: Marries English opera director Sophie Hunter
2016: Plays Stephen Strange in Marvel's Doctor Strange
2018: Appointed as president of LAMDA
Want more stories like this? Sign up here. Follow STYLE on Facebook, Instagram and Twitter