Hong Kong's largest whisky event – Hong Kong Whisky Festival 2018 – returns by popular demand this Saturday.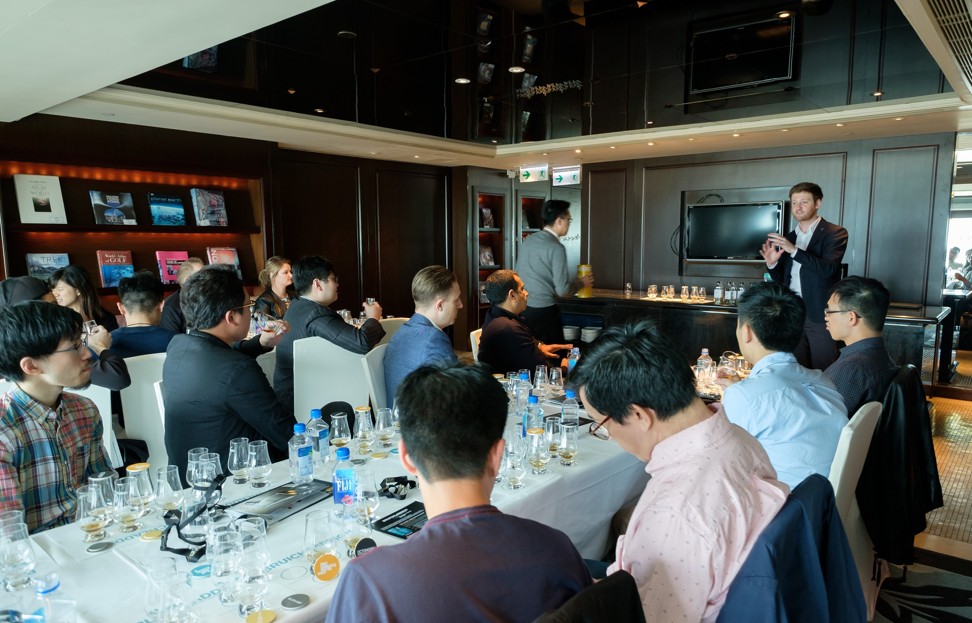 In its third year, the event at the InterContinental Grand Stanford Hong Kong promises to be bigger and better than before.
Hotel suites and function rooms turned over to whisky master classes and tastings, while the hotel's whisky bar, Tiffany's, will be a haven for bourbon aficionados.
Flavoured, low-alcohol Scotch? Distilleries test whisky's limits
More than 120 whisky brands will participating at the event, which features 500 different whisky expressions and 30 master classes by renowned whisky ambassadors.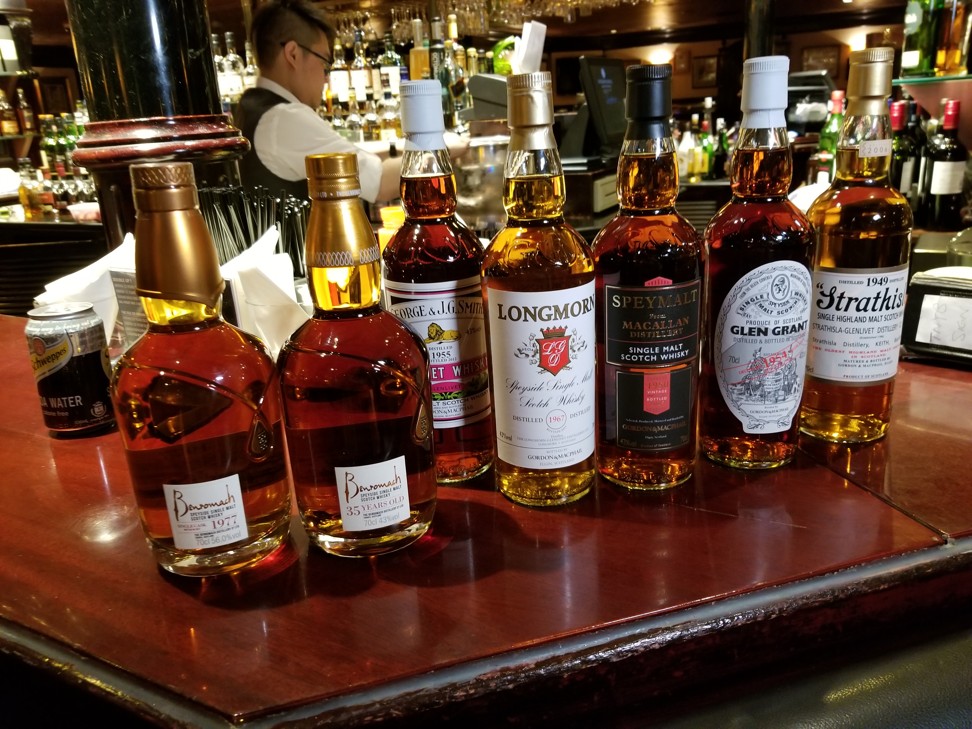 One of the highlights at the event – starting at 12.30pm at the hotel in Mody Road, Tsim Sha Tsui East – includes the uncorking and tasting of some old, rare, and exclusive bottles of whisky.
10 facts you may not know about bourbon
Here are 8 rare, old and exclusive bottles that event goers can look forward to:
1. Longmorn 1967
Retro-labelled old Longmorn, bottled by Gordon & Macphail
Scarcely produced bottling
Distilled in 1967 bottled in 2012
Matured in first fill sherry butts
2. Glen Grant 1954
Distilled in Glen Grant in 1954, bottled by Gordon and MacPhail
This whisky is very complex – one to be savoured over time
Matured in First fill sherry casks
3. Glenlivet 1955
A 1955 vintage single malt distilled at The Glenlivet distillery and bottled as part of Gordon & MacPhail's "Smith's Glenlivet" range
Dignified and slightly smoky
Matured in first fill sherry butts
4. Speymalt Macallan 1950
Distilled in 1950 and bottled in 2009
Vintage whisky from 1950
Special occasion bottle from the mists of time
Matured in sherry butts
Rare spirits, especially whiskies, provide collectors with a piece of history
5. Strathisla 1949
The Strathisla distillery is the oldest continuously operating distillery in Scotland
Strathisla 1949 is part of the rare vintage collection from Gordon & MacPhail
Smoky but subtle
6. World Bar Tour bottling of Glenrothes 20 year old
Specially bottled in conjunction with whisky agency as part of a world bar series
Distilled at The Glenrothes in Speyside, sherry butt cask
Available only at Tiffany's New York Bar
One of only 218 bottles.
7. Macallan Exceptional Single Cask range
A series of seven whiskies matured for between 12 and 22 years
The cask strength whiskies have been drawn from seven former sherry casks, filled between 1995 and 2004 and bottled without artificial colouring
The range was inspired by the "whisky maker's bench" found in the single malt's sample room
This stunning new range, bottled at cask strength, presents those particular cask samples which have taken our whisky makers by surprise.
8. Benromach 1977
Part of Benromach distillery's exceptional single cask vintage
225 bottles worldwide
Quietly matured for 39 years
Matured in a refill American hogshead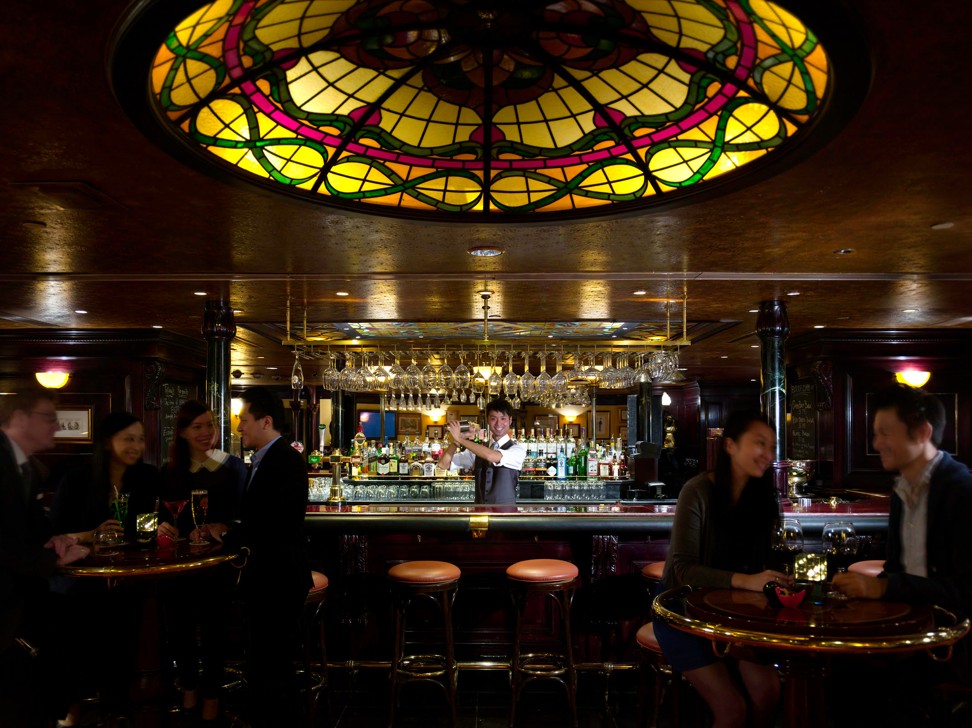 John Drummond, resident manager and whisky ambassador of InterContinental Grand Stanford Hong Kong, says the hotel started the whisky festival three years ago after it made Tiffany's New York Bar, a whisky bar.
"We had repositioned Tiffany's New York Bar, and as a whisky bar we were conducting tastings for our guests," Drummond says.
Why fans of single malts shouldn't dismiss blended whiskies
"From the feedback, we discovered a lot [of our guests] travelled to shows in Taiwan and Europe, [and] they suggested we host a show.
"After looking into it with our partners we felt it was a good idea.
"The rest is now history as we approach our third show."
Drummond adds: "The first year of the show, we thought, 'Let's do it for 300 people' – 800 came.
"The second year we did it for 800 and 1,200 came.
"This year we have catered to 1,000 people. We don't want to keep packing in people – we want people to be able to relax and have a good experience.
"I think this year, we will sell 1,500 tickets."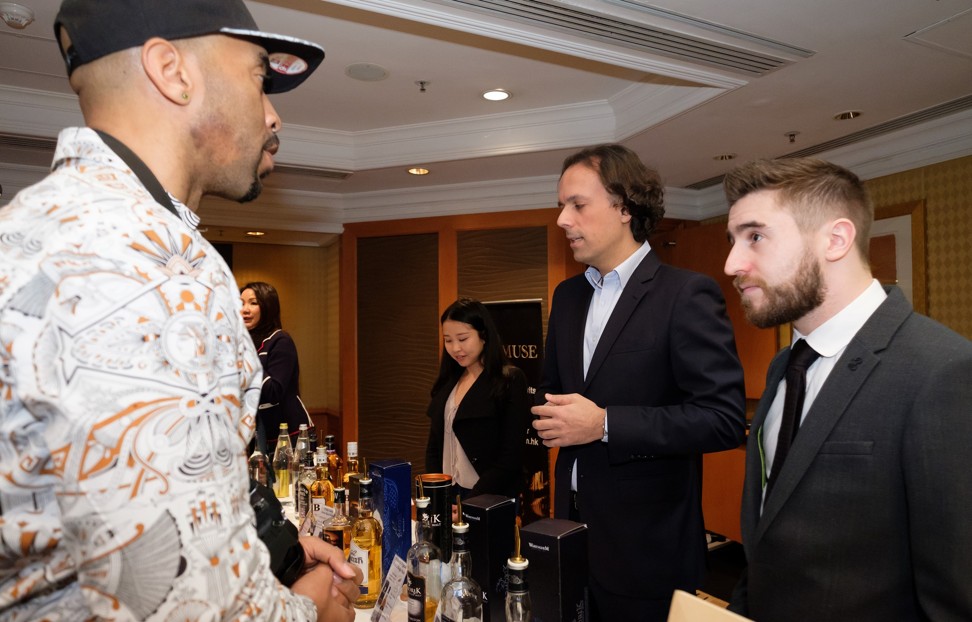 Drummond says: "[The event is unique in Hong Kong as] we wanted to focus on education, not only drinking.
"We felt it was important to look at new distilleries as well as the established ones [and] independent bottlers."
"We have a lot of partners in Hong Kong who really support the bar and the festival.
How Japanese whisky firms target millennials
"Since the beginning they have been supportive and, as they expand with new brands, so too does the show.
"We like to invite all kinds of whisky brands – new and unique."
Speakers at master classes to look out for:
Charlie Maclean – Independent Whisky Expert
Ian Chang – Kavalan
Jim McEwan – Ardnahoe Distillery
Brendan McCarron – Glenmorangie
Martin Markvardsen – Highland Park
Richard Urquhart –Gordon & MacPhail & Benromach
Lucie Stroesser – Isle of Arran
Chloe Wood- Bruichladdich
Mathieu Jeannin – Hine Cognac
Justine Ames – Heaven Hill Distillers
Madhu Kanna – Paul John
Ewan Henderson – Lost Distillery
Adam Knox – The Dalmore
Michael Hsieh – The Whisky Agency
David Ding – The Balvenie & Glenfiddich
Craig Johnstone – The GlenDronach, The BenRiach & Glenglassaugh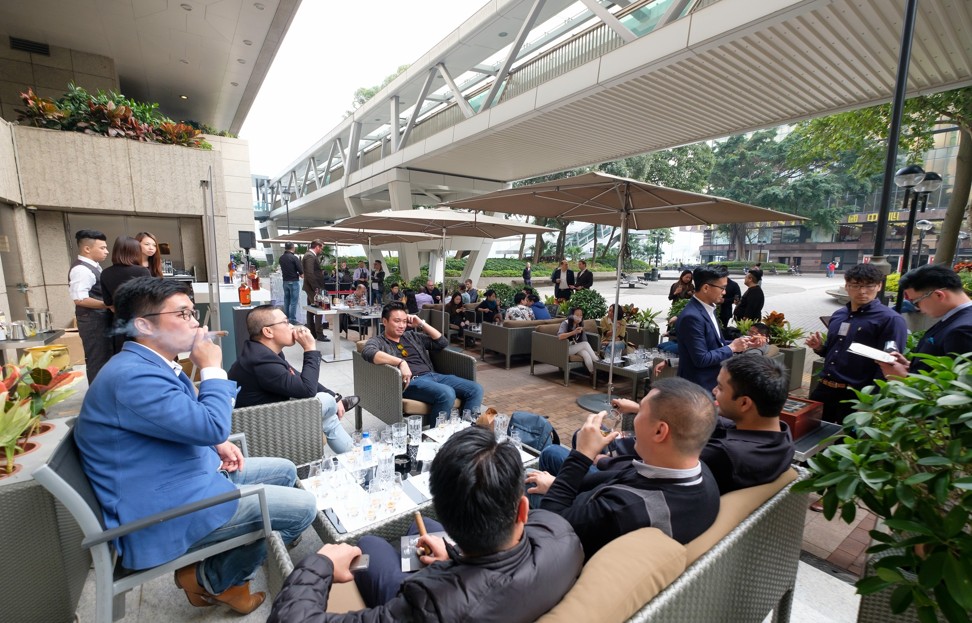 Other highlights to look out for:
Highball Garden Lounge by Johnnie Walker Black Label
The alfresco Johnnie Walker Bar will be at the garden lounge of Tiffany's New York Bar where guests can experience Johnnie Walker's Highballs made by professional mixologists.
Award-winning Mixologist Hiroyasu Kayama
Participants can interact with the dazzling mixologist, Hiroyasu Kayama from Ben Fiddich Bar in Japan.
He will feature some original and exclusive creations of cocktails, showcasing the latest trends from Japan.
Ben Fiddich Bar was recognised as Asia's 50 Best Bar as well as the World's 50 Best Bar in 2017, in a poll voted on by drinking experts from across the globe.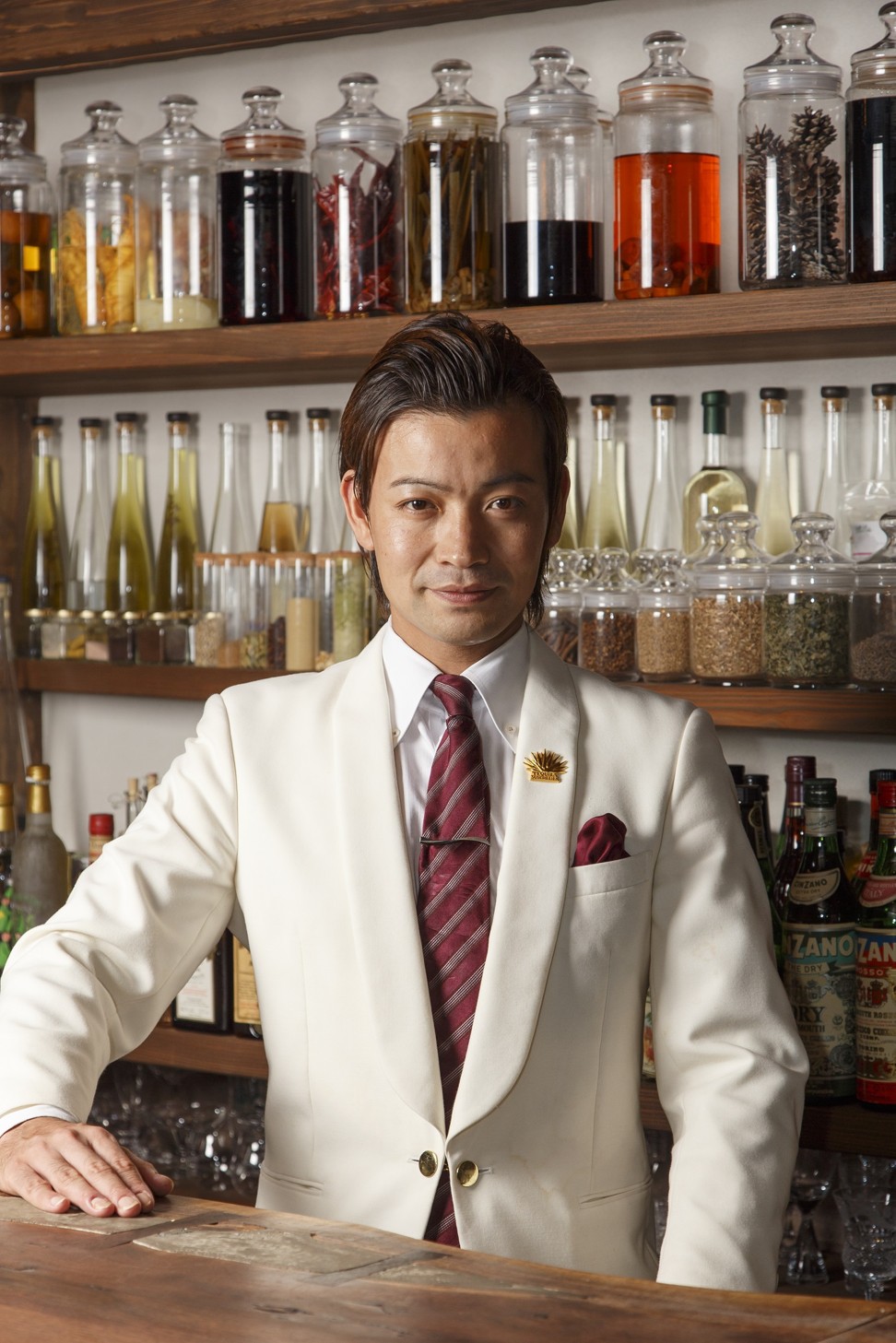 Where: InterContinental Grand Stanford Hong Kong, 70 Mody Road, Tsim Sha Tsui East, Kowloon
When: Saturday April 14, from 12.30pm to 7.30 pm
Entry ticket: HK$320 (US$40) each (includes a HKWF Glencairn whisky glass, 3 tokens of HK$25 each, a lanyard, a tote bag, an event brochure and a bottled water )
Token: HK$25 each
Master classes: from HK$200 to HK$2,000 each
Want more stories like this? Sign up here. Follow STYLE on Facebook, Instagram and Twitter