Girl group TWICE invited their fans to enjoy a spectacular evening on Sunday, performing one big song after another at the TWICELAND ZONE 2: Fantasy Park concert at Jamsil Indoor Stadium in Seoul.
The sweet vocals of all nine members were pitch perfect for the entire two hours and 45 minutes of the show, which kicked off with hit You in My Heart, followed by Like Ooh-Ahh, Cheer Up and Likey.
When the girls appeared on swings suspended above the stage for the opening of the show, the ear-splitting cheers of fans greeted them and resounded throughout the stadium.
5 Chinese stars who first found fame in K-pop
"We'll show you what a real fantasy park looks like," said Sana, one of three Japanese member of TWICE.
A parade lit up the stage whenever the girls went backstage go change into different outfits.
As the 29-song set list played on, TWICE showed their charismatic side when they appeared in "cool" concept outfits to perform Touchdown and Signal, as well as a cover of BoA's Valenti.
A total of six covers gave the girls the opportunity to stray from their "cute and lovely" concept to try out a range of other genres. For instance, Dahyun covered Rain's Rainism, and Jihyo, Momo and Tzuyu performed Beyonce's End of Time.
"We wanted to try something different from our usual concept, which is 'bubbly and cute'," said Tzuyu, a Taiwanese member of TWICE. "We think the 'cool' concept matches with us as well."
K-pop giant BTS ready to wow Billboard Music Awards with world premier of new single
Their set ended with a medley of hit songs.
Having enthralled 18,000 fans at three sold-out concerts in Seoul, TWICE is now preparing to take their fantasy park to Japan, where they are immensely popular.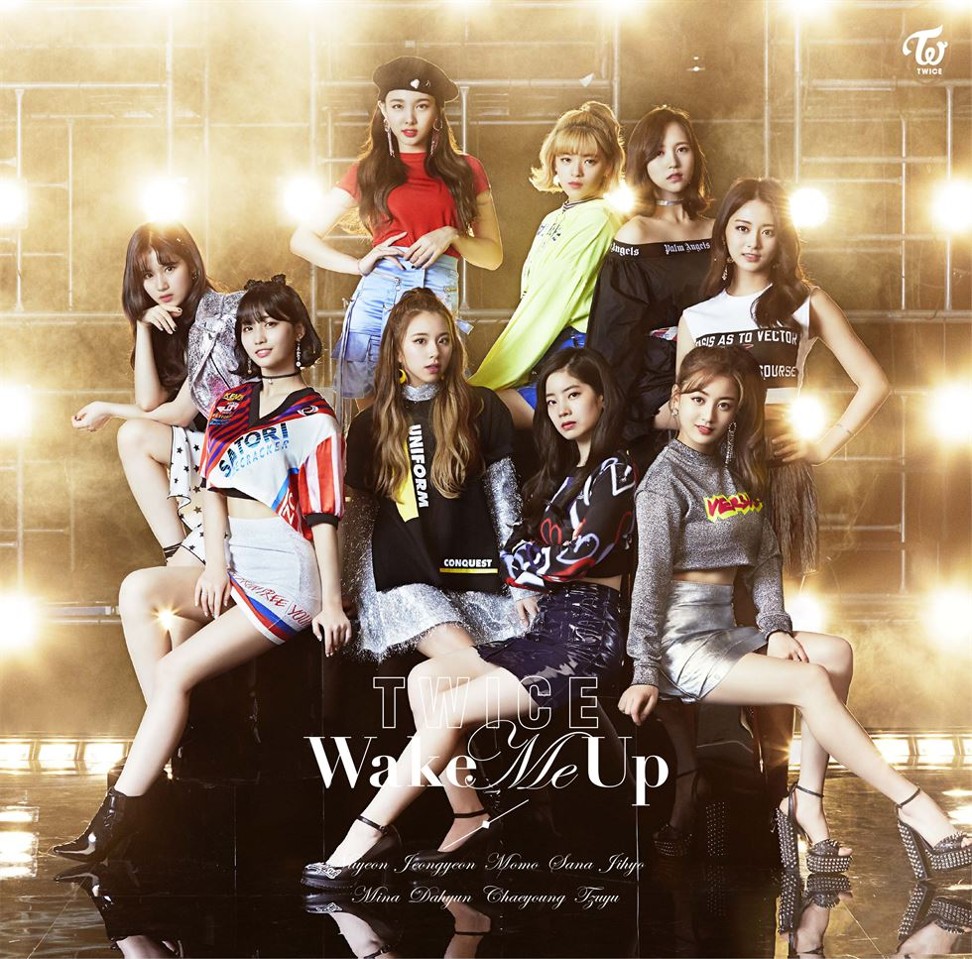 TWICE's third Japanese single, Wake Me Up, was released on May 16, and has since held the top spot on the Oricon Daily Singles Chart in Japan, making it one of the most popular songs ever released in the country.
What's hot in Korea: top K-pop, K-drama and Netflix news from April
Within a week of its release, Wake Me Up earned platinum recognition from the Recording Industry Association of Japan (RIAJ), with over 480,000 copies sold in pre-orders alone. RIAJ awards platinum certification once a recording has sold over 250,000 copies.
TWICE, one of the most popular girl groups in Asia, has achieved platinum recognition for all of their Japanese releases, from Japanese debut album "#TWICE" to Japanese singles One More Time and Candy Pop.
TWICE's 2nd tour TWICELAND ZONE 2: Fantasy Park IN JAPAN concerts are on May 26 and 27 at Saitama Super Arena in Saitama, and on June 2 and 3 at Osaka-jo Hall in Osaka.
Want more stories like this? Sign up here. Follow STYLE on Facebook, Instagram and Twitter
This article is originally written by Kwak Yeon-soo for The Korea Times