Ryeowook, a member of the K-pop boy band Super Junior, was discharged from the army on Tuesday.
He is the second-to-last member of Super Junior to complete his compulsory military service.
BLACKPINK's 'Square Up' and 5 other huge K-pop comebacks
Clad in an army combat uniform, the 31-year-old ended his military service at the South Korean Army's 37th divisional base in the county of Jeungpyeong, about 130km (80 miles) south of Seoul, where he said farewell to his fellow army band members.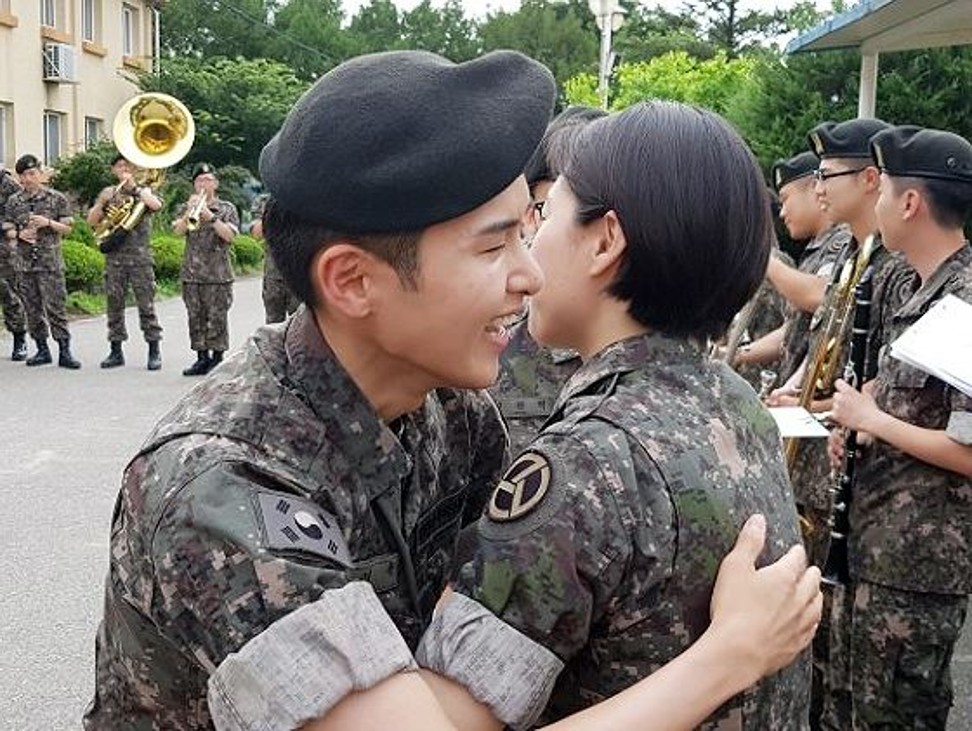 "Long time, no see," Ryeowook told journalists and fans who gathered to greet him on his return.
"I wept a lot. I felt so sad to part with my friends [in the military] after spending one year and nine months together."
I felt so sad to part with my friends [in the army] after spending one year and nine months together
Addressing his fans, Ryeowook said: "I am returning now as Super Junior's Kim Ryeo-wook from [being] Sergeant Kim Ryeo-wook.
"I have sung a lot in the military band. But now I want to go back on stage as part of Super Junior."
He also extended his thanks to the fans who came out to greet him, pledging to be an active presence on stage.
K-pop's Highlight is new brand ambassador of The Shilla Duty Free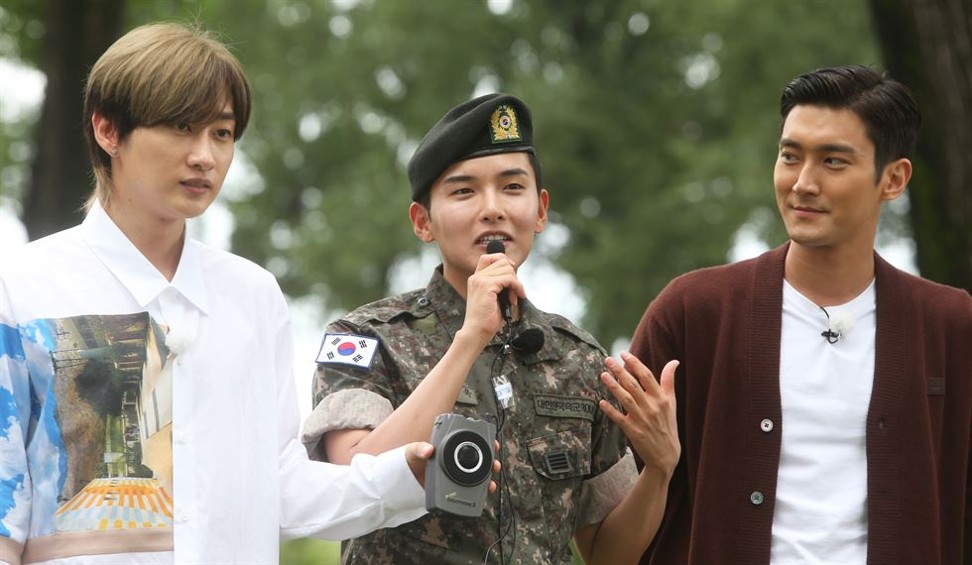 "I am making preparations for something special. I want you to wait for that," he said.
About 400 fans gathered near the divisional army base From early on Tuesday morning to greet the singer as he left the unit.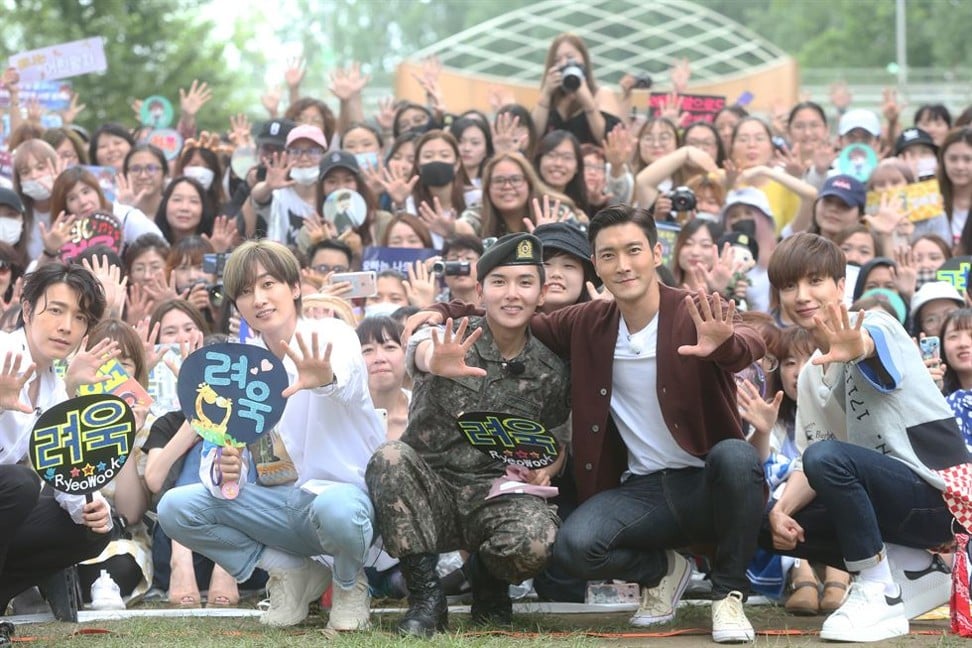 Other Super Junior members ―Leeteuk, Eunhyuk, Siwon and Donghae turned up to welcome Ryeowook.
He also sang part of his 2016 solo single The Little Prince to his waiting fans.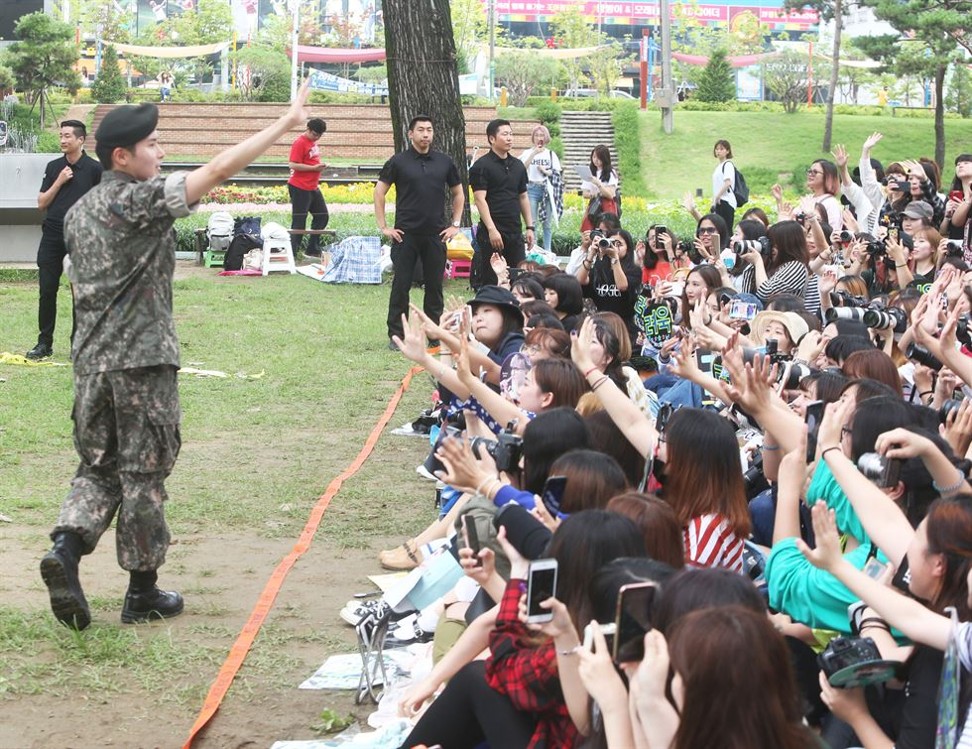 With Ryeowook's discharge, 10 of Super Junior's 11 members have completed their nearly two-year mandatory military service, which all able-bodied South Korean men are required to serve.
What's hot in Korea: a round-up of K-pop, K-drama and Netflix news
The last member, Kyuhyun, is on course to finish his military service next year.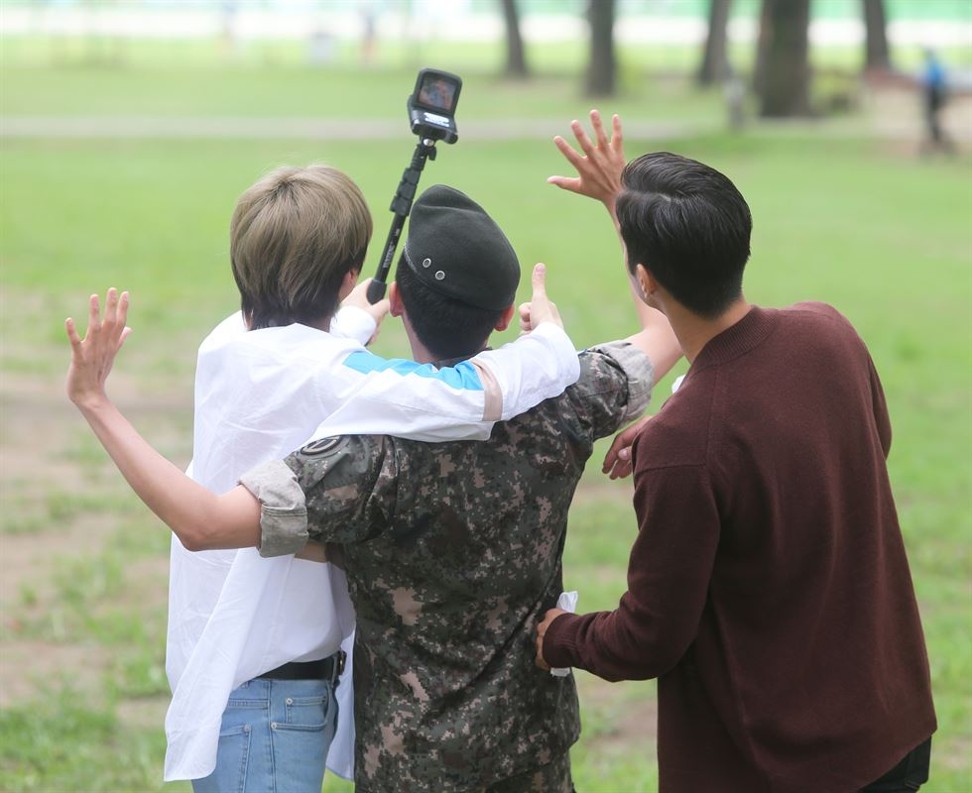 "We only have Kyuhyun left, who'll be discharged next year," team leader Leeteuk said.
"We cannot wait to return to you with a full line-up in 2019."
Ryeowook will resume his music career when he meets fans on Thursday at an event called "Return to the Little Prince".
Want more stories like this? Sign up here. Follow STYLE on Facebook, Instagram and Twitter
This article originally appeared on The Korea Times.