Japan's popular music industry was thriving in the 1990s and its cultural influence was felt in countries across Asia, including South Korea.
Lee Soo-man, the founder of SM Entertainment, was one of the Asian musicians inspired by the systematic training of budding stars in Japan at the time and he transplanted the system to the entertainment industry in Korea.
The singer-turned-businessman started from scratch.
At that stage there was no system in place in Korea's entertainment industry in terms of searching and training potential young performers.
Lee was inspired by the Japanese talent search agency, Johnny & Associates, which was established in 1962 by setting up his own Korean version, SM Entertainment, in 1995.
D-CRUNCH, K-pop's new kids on block, to stand out from crowd
After joining the agency, aspiring singers undergo years of training – including thorough, systematic vocal and dance instruction – before they make their professional debuts.
The long and rigorous regime helps to transform them into talented, charismatic stage performers.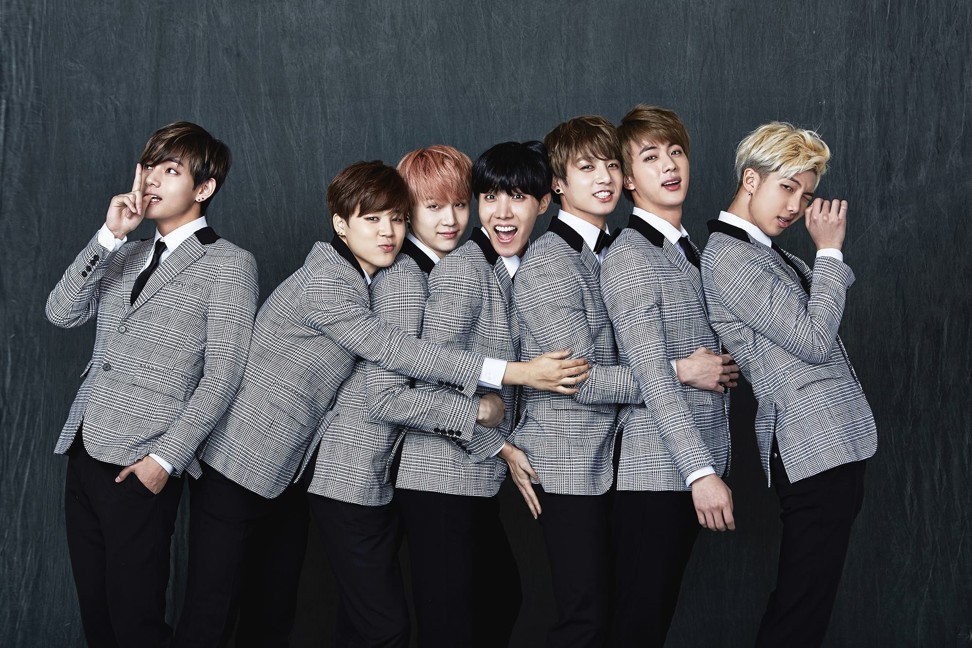 The first K-pop group to be launched by SM Entertainment was the boy band H.O.T in 1996.
It helped to popularise upbeat dance music and the ensuing idol culture – overtaking the folk and rock songs that had dominated musical tastes up until then.
The ambitious Korean entertainment companies have refined their star-making system into one that has a more chic and refined style and ultimately is now exporting that expertise back to Japan
The Korean music industry was quick to spot the potential for increased interest at home and in international markets, so the process of producing more idol bands rapidly expanded.
The SM factory then created the bands S.E.S., BoA, TVXQ, Super Junior and Girls' Generation.
The system of training and launching idol groups has helped to create some Korean boy and girl bands' that have enjoyed stunning successes abroad, earning Lee the nickname of the "trailblazer" who sowed the seeds for K-pop's global expansion.
K-pop band BTS makes a breakthrough in the US
Now, more than 20 years Lee launched his K-pop revolution, Korea's established model of training future talents has begun to influence the Japanese entertainment industry.
Some experts in charge of the choreography of K-pop groups are being employed by Japanese agencies to teach and improve the dancing skills of their singers.
Son Sung-deuk, a choreographer with the South Korean talent agency, Big Hit Entertainment, was spotted during work on Hey!Say!JUMP's recent practice video for its new song.
He has helped to train artists at the agency including the hugely popular Korean boy band BTS, which is enjoying great success in the United States – having topped the Billboard Top 200 chart in May with its latest album "Love Yourself: Tear".
Son created the choreography for performances on BTS's videos Not Today, Blood Sweat & Tears and DNA.
5 most outrageous fashion moves of K-pop star G-Dragon
Another choreographer Park Jun-hee, who created the dance moves on GFriend's videos Glass Bead and Me Gustas Tu, has taught AKB48, Japan's top-ranked girl group.
It was the first time that AKB48 has enlisted the help of a non-Japanese choreographer.
The result can be seen it the group's for latest single 2018's Teacher Teacher.
The initial response on social media of AKB48's Japanese fans has been positive, with some comments suggesting that the group's sensual K-pop-inspired dance moves for the track have never been seen in its earlier videos.
"Many Japanese talent agencies long for K-pop choreography because they admire K-pop music," said Hwang Sun-up, a music critic, who specialises in J-pop music.
"They realise that the current trend revolves around K-pop and think that the relatively simple and easy choreography performed by J-pop artists can no longer satisfy the high standards that audiences demand."
At a time when K-pop stars are enjoying enormous recognition around Asia, some struggling J-pop stars are keen to find new ways to boost their profiles and reputations at home and abroad.
AKB48, for example, is desperate to boost its fan base across Asia because its popularity and album sales are both on the slide.
Seventeen is on its way to the top of the K-pop scene
Learning K-pop-styled choreography, which often includes "point dance" – referring to a dance made up of hooking and repetitive movements within the choreography – is a good way to try to compete with Korean idols in Japan, Hwang said.
"It's hard to deny that K-pop enhanced its competitiveness by imitating foreign music, notably using J-pop as the benchmark at the start," he said
"But since then the ambitious Korean entertainment companies have refined their star-making system into one that has a more chic and refined style and ultimately is now exporting that expertise back to Japan."
Want more stories like this? Sign up here. Follow STYLE on Facebook, Instagram and Twitter
This article was originally written by Kwak Yeon-soo for The Korea Times.