What do you get when you let drones fly in stealth mode?
In Dominion, you get a critical look at the severe effects humans have on wildlife. If you have been bouncing around Netflix, or are an avid vegan or activist, you will probably have already heard of the world-renowned documentary Earthlings. Its creators, along with award-winning director Chris Delforce, delve deep into the seamy story of animal exploitation.
3 best places for vegan alternatives in Hong Kong
The documentary is part of a bigger initiative – the online Aussie Farms Repository and Dominion Movement campaigns – which saw a Dominion Animal Rights March in Melbourne to coincide with the film's premiere. That march alone brought out over 3,000 demonstrators.
Delforce says, "Through this film I challenge both the notion that animals are inferior, and that we as humans have the right to use and treat them as we please for our own ends – and I briefly examine how this superiority complex has, and continues to, complement some of humanity's darkest ideologies, asking viewers to consider the similarities between racism, sexism and species-ism."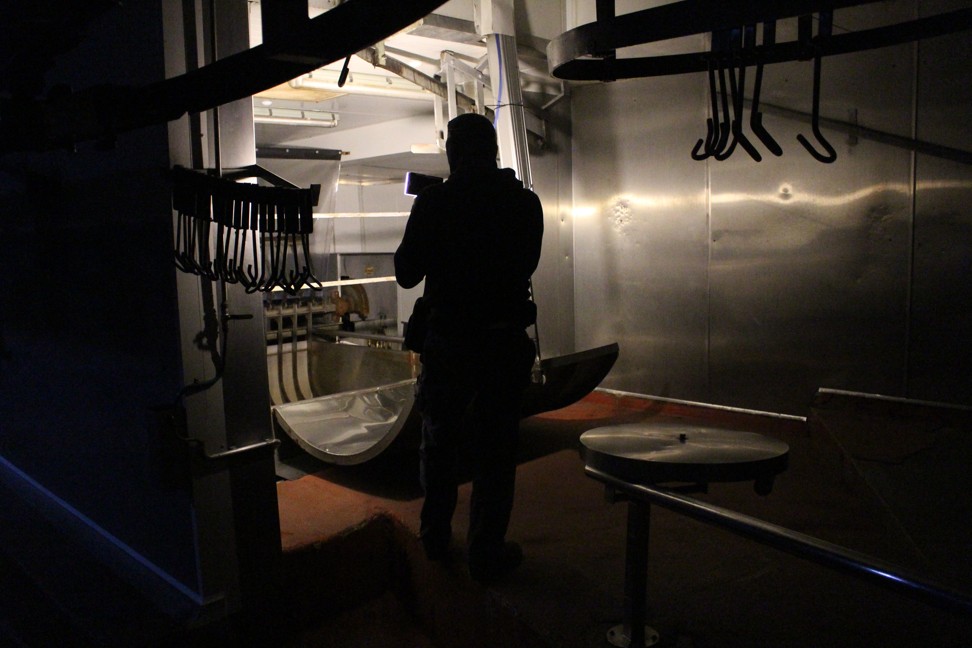 Narrated by a stellar cast that includes Sia, Joaquin Phoenix, Rooney Mara, Kat Von D, and Sadie Sink of Stranger Things, the film has already ruffled some feathers with its no-holds-barred unmasking of the agricultural industry with footage of ill treatment in animal farming as well animal abuse in the fashion and entertainment industries.
3 great vegan places to eat in Hong Kong this summer
The film premieres in Hong Kong on September 8 at Hong Kong University as part of the university's core course "Some We Love, Some We Eat: Human-Animal Relationships in the Global Marketplace".
It has the joint support of 10 local animal advocacy groups and there will be a panel discussion involving HKU lecturer Carmen Tong and some of the city's most prominent green movement luminaries, including actor and model Richie Kul, Shelley Lee-Davies, producer-director of Planeat, and founder of MANA! Fast Slow Food Bobsy Gaia.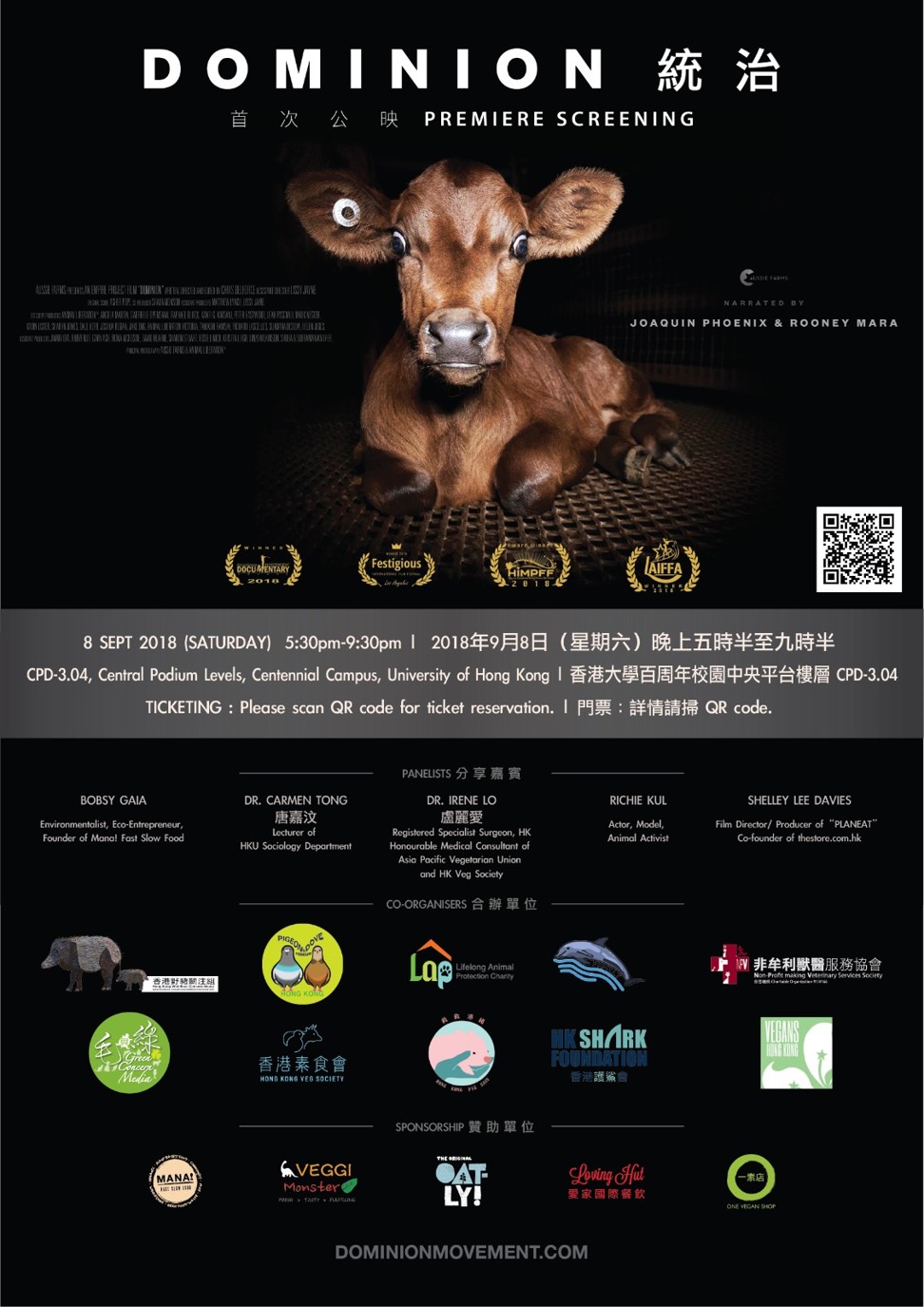 "Pork and beef consumption here is four times higher than [in] the UK, leading to one of the highest levels of greenhouse gas emissions per capita," says Adeline Chan, organiser and co-founder of the Vegans Hong Kong community. "This film exposes the stark reality of where that food truly comes from, and the devastating impact on the environment and animals."
You can get tickets now by donating to Dominion Movement. For more information, please visit the official Dominion website.
Want more stories like this? Sign up here. Follow STYLE on Facebook, Instagram and Twitter