BTS has topped the US music market again. Three months after climbing to the top of the Billboard 200 Albums chart with "Love Yourself: Tear", BTS repeated the feat with its repackaged album "Love Yourself: Answer".
The album, the final piece of the "Love Yourself" trilogy, scored the top spot with 185,000 equivalent albums earned in the week ending August 30, according to Nielsen Music.
It is the third-largest week of the year for a pop album, only after Justin Timberlake's "Man of the Woods" and Ariana Grande's "Sweetener".
With its latest chart-topping album, which included their previous "Love Yourself" songs and seven new songs, BTS became the first Korean act to scale the US album chart twice.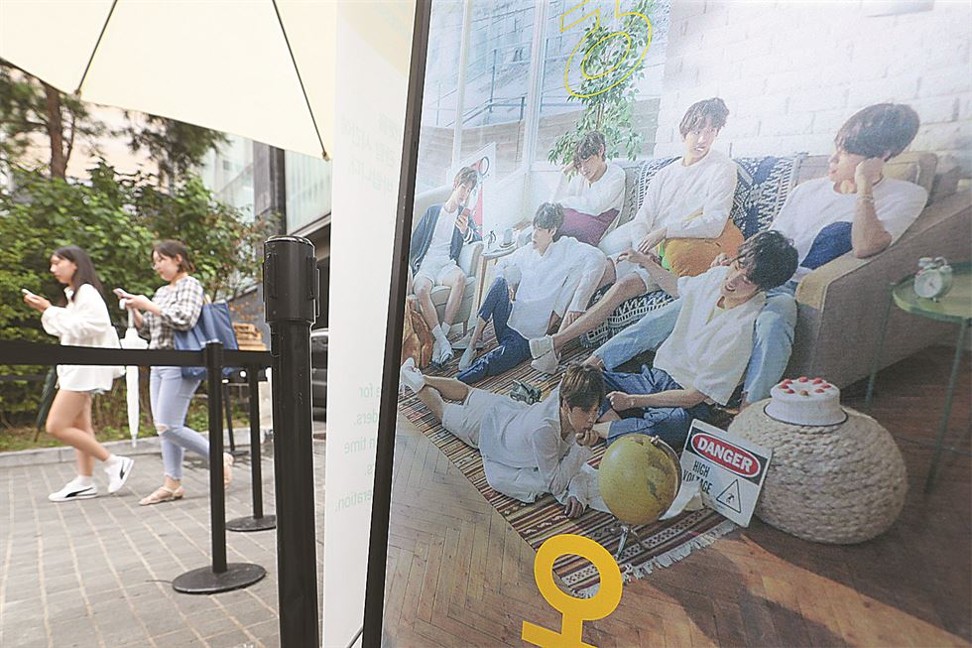 Experts say BTS has now gone beyond the previous territories of K-pop and elevated to become true global artists.
"It is unprecedented and record-breaking," says music critic Kim Young-dae. "No musician has topped the chart with non-English albums more than once. It is more meaningful that BTS' achievement is in the mainstream pop genre, not Latin or crossover genres."
K-pop boy band BTS claim Taylor Swift's YouTube video crown
In the US pop market, non-English albums have reached No.1 several times, but they are different from BTS, he says. Other examples are crossover singer Josh Groban's multiple-language album that included "You Raise Me Up" on which most songs were in English, and Il Divo's album which also included covers of American pop singers' songs, according to Kim.
Kang Tae-kyu, another music critic, says BTS' global popularity is well poised to be long-running. "With both unique performances and songs in harmony, it has already established a strong fan base," he says.
BTS kicked off the "Love Yourself" world tour, beginning in Seoul on August 25 and gathering 90,000 fans. It will head to Los Angeles' Staples Center for the first North American stop tomorrow (Wednesday), and will perform in several cities in the US and Canada before closing the leg of the tour at Citi Field in New York City on October 6, the first-ever stadium show by a Korean act in the country. It will tour European cities including London, Amsterdam and Berlin starting October 9 before coming to Japan in November. Thirty-three concert performances are scheduled for the world tour in 16 cities including Seoul.
This article was originally written by Park Jin-hai for The Korea Times.